My friend Anne of Flax and Twine has published a new book, and everything in it is just beyond gorgeous! It's called Weaving Within Reach: Beautiful Woven Projects by Hand or by Loom, and it's such a breath of fresh air because it's truly written for every skill level.
Yes, even you, my dear reader who has never woven a single thing before!
The best part is that you don't even need a loom for most of the projects in the book. Many of them can be done on things like cardboard, an embroidery hoop (like the trivet I made!), or nothing at all!
Read on to learn how to make this DIY woven trivet!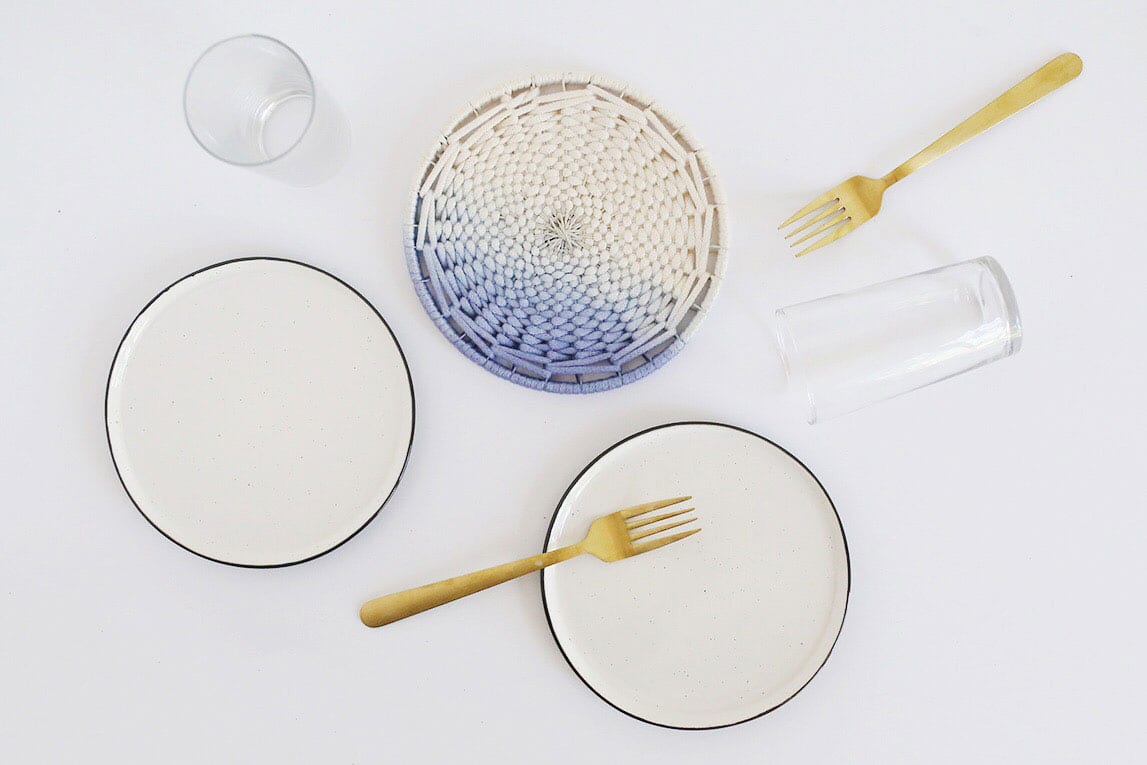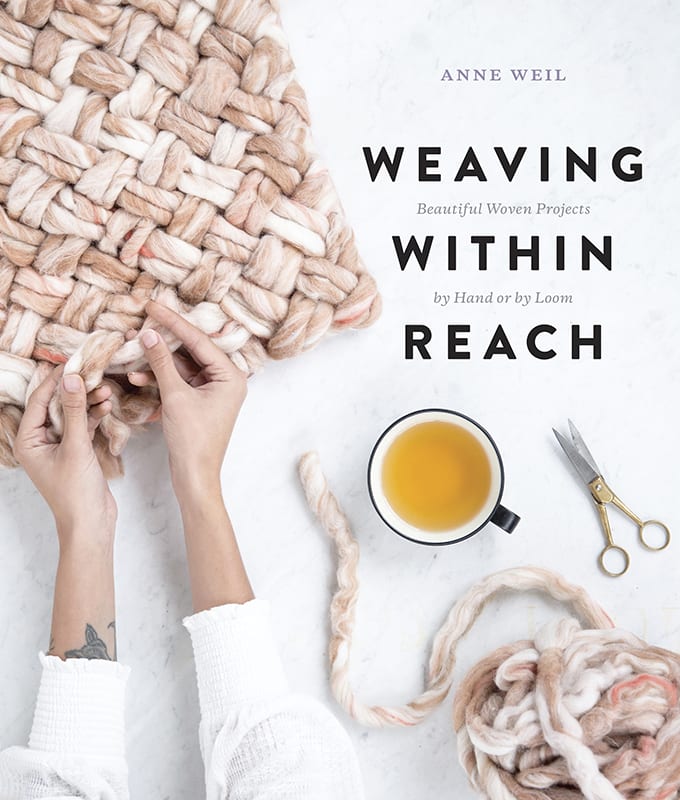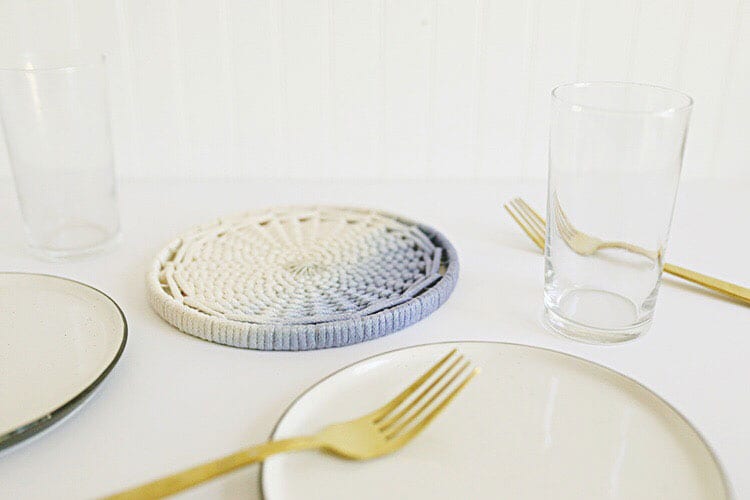 Anne sent me a kit to make the woven trivet from her book, so I was able to dive in as soon as the package arrived without having to hit up the craft store.
On that note, she has a ton of pattern kits in her online shop if you're looking to get started or just need a creative gift idea!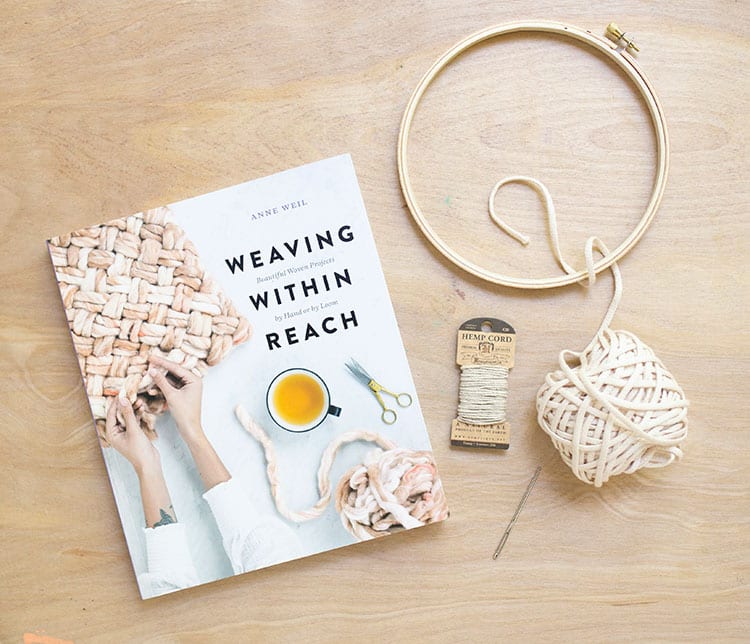 I loved the texture of this fat cotton yarn, and I felt like it was a lot easier to work with as a beginner than something really thin or fuzzy. It made the weaving go so quickly!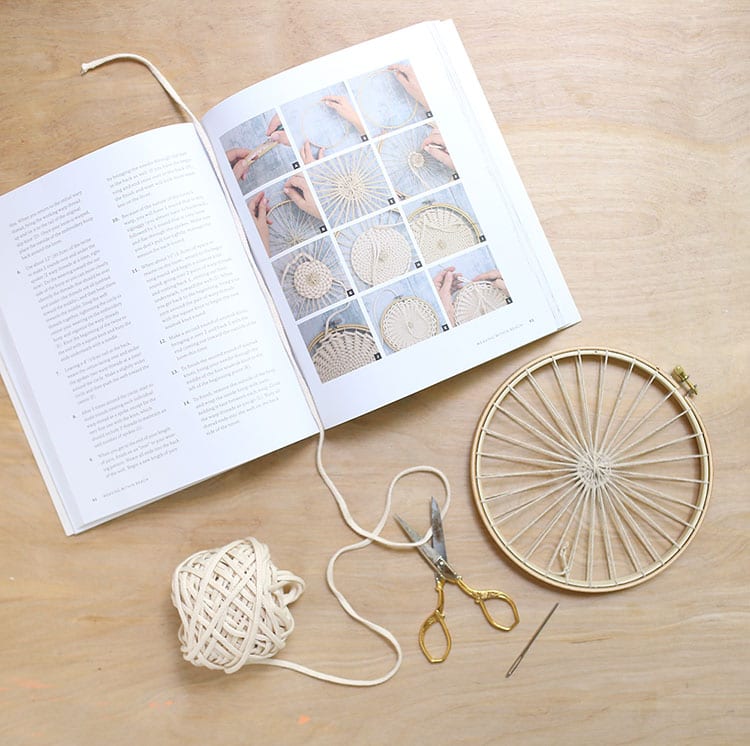 As you can see, there are super detailed instructions for each project in the book. The step-by-step photos helped me more than anything, though, because it makes it a lot easier to keep track of your spot.
This project was especially fun for me because it's woven up on an embroidery hoop instead of a traditional loom.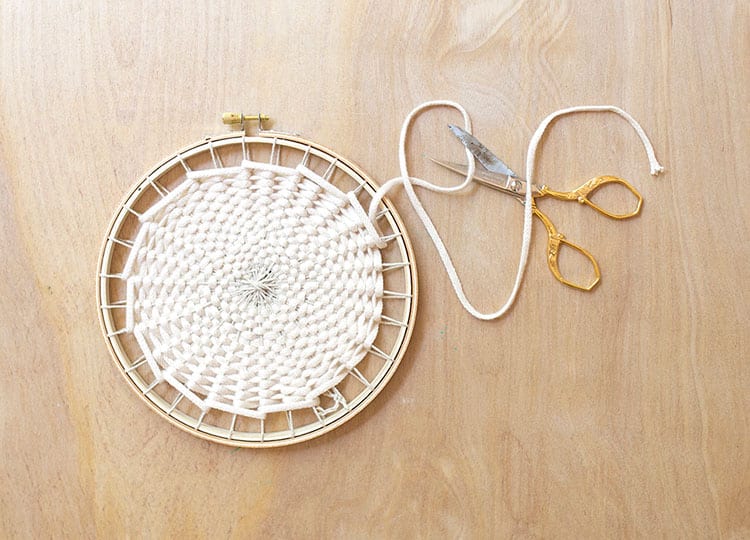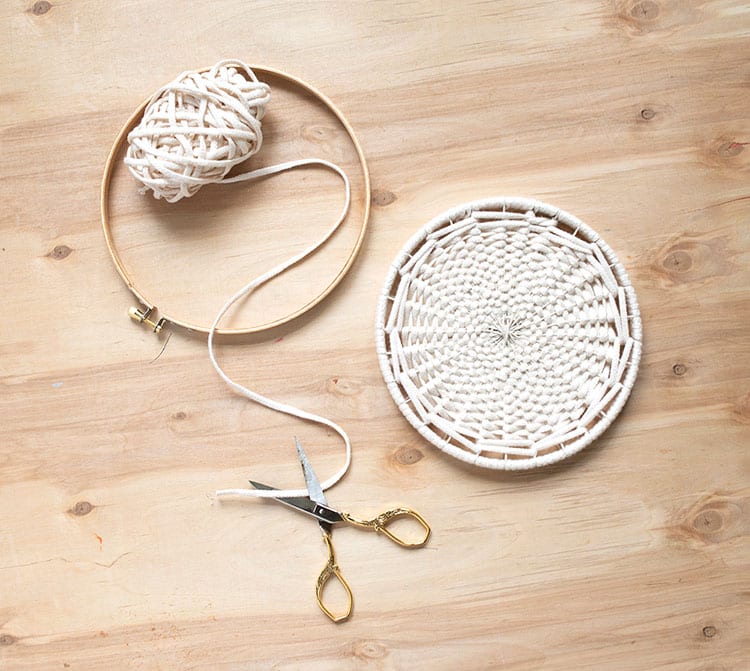 Even though it's technically a trivet, and it functions beautiful as one, I thought it would make such a nice wall hanging, too.
I wanted to put my own little twist on the weaving, so I decided to dip-dye it for a subtle ombre effect.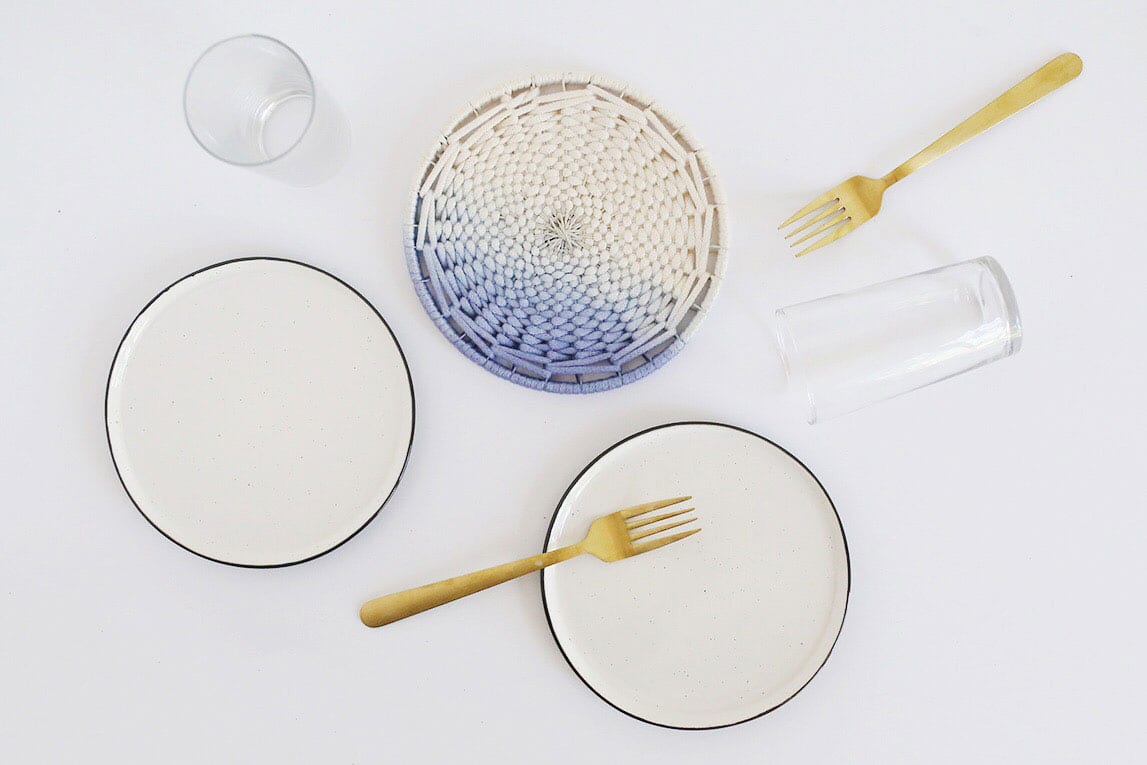 How to Dip Dye Your DIY Woven Trivet
1. Soak the finished trivet in water until it's fully saturated.
2. Mix up a bowl of dye a couple inches deep according the instructions on the package.
3. Set the trivet inside the bowl, propping it against the edge so that it stands up with just the bottom couple inches sitting in dye. Leave it for about 15 minutes.
4. Add enough hot water to raise the level of the dye another few inches, and let the trivet soak for another 15-30 minutes. Generally, the longer you leave it in, the more vivid the color will be.
5. Rinse it under cold water until the water runs clear, and allow it to air dry.
If you need it, here's a more in-depth tutorial on how to ombre dye.
Reprinted from Weaving Within Reach: Beautiful Woven Projects by Hand or by Loom. Copyright © 2018 by Anne Weil. Photographs copyright © 2018 by Rebecca Stumpf. Published by Clarkson Potter/Publishers, an imprint of Penguin Random House LLC.