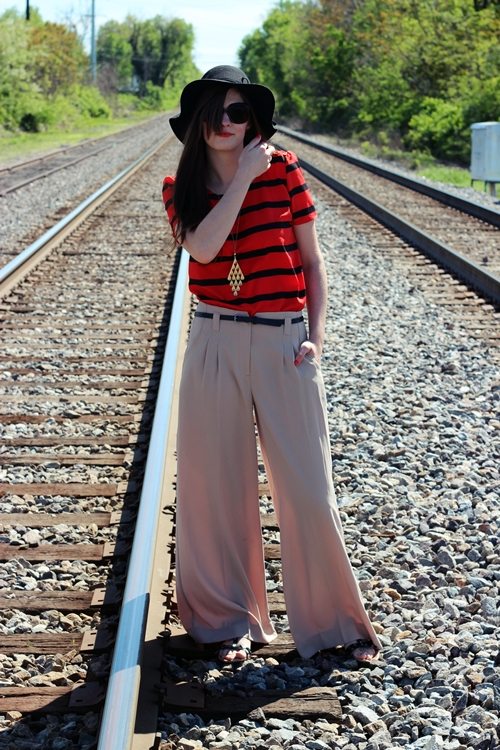 Those pants? A recent acquisition. I love them to bits. They're J.Lo for Kohl's. I realize I probably don't have sufficient "junk" in my "trunk" to wear anything bearing her name on the label, but I'm gonna rock 'em proud anyway. 
The necklace is from my best friend. She had the vintage pendant put on a chain for me, and it makes me happy and reminds me of her every single time I wear it, since I hardly ever get to see her these days. 
The rest? Check it out after the jump! And thanks to The Mister for being a patient, fun photog for my ever-awkward self!
And thanks to that train for not hitting me. I love you, too, man…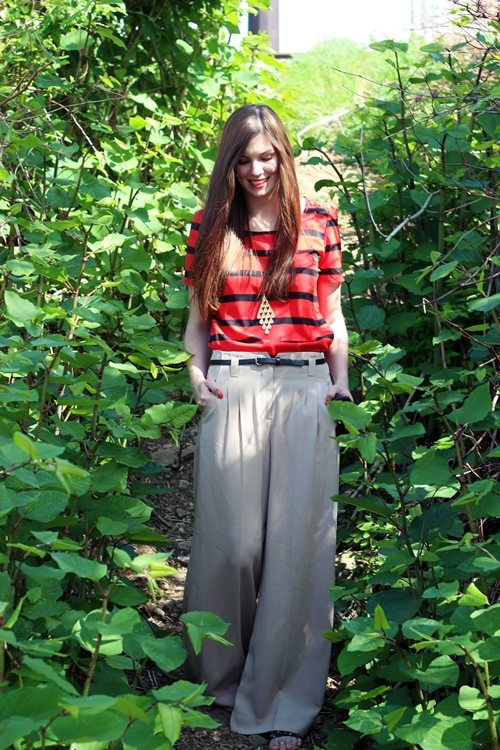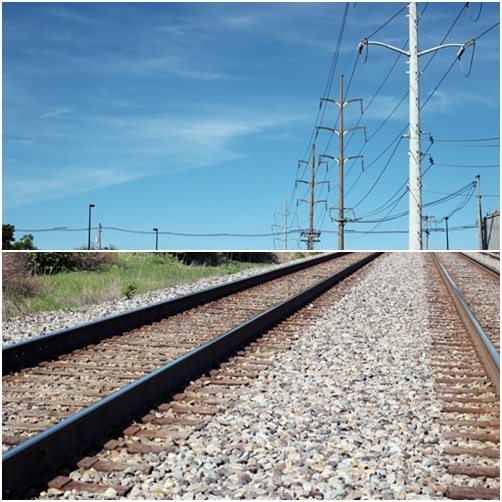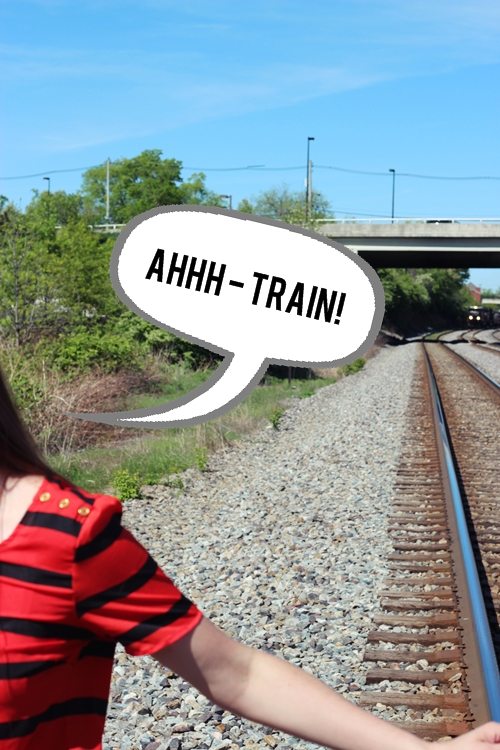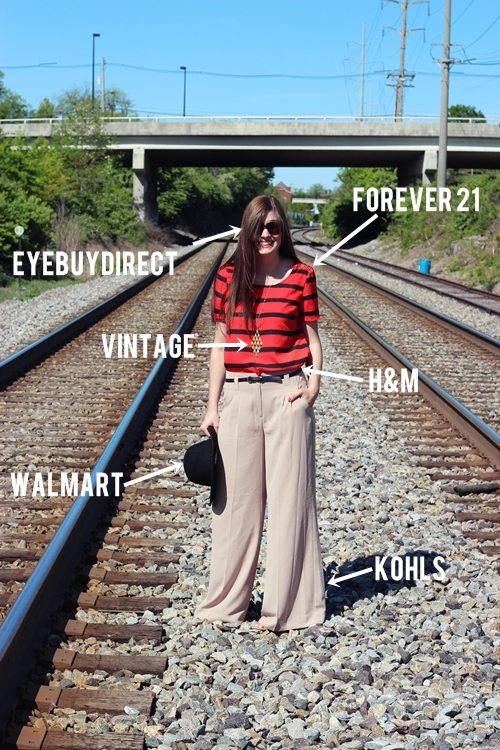 I recently got these prescription sunnies (because I'm terrified of contacts…) from Eye Buy Direct*, and I was worried that they wouldn't be big enough, but I think I'm satisfied!!! I think that pants this big and billowy need a little bit of structure up top, and this shirt had that with the shoulder and the tuckage. Yeah – tuckage. The act of being a tucked shirt. 
*They're not paying me to write this. I've bought six (yes, six) pairs of glasses and shades from them in the last few years, and I'm in love. Use the code 
IFPMHJTHJZ
for 15% off, and I'll get five bucks in credit. Or don't use the code, but I still recommend them!