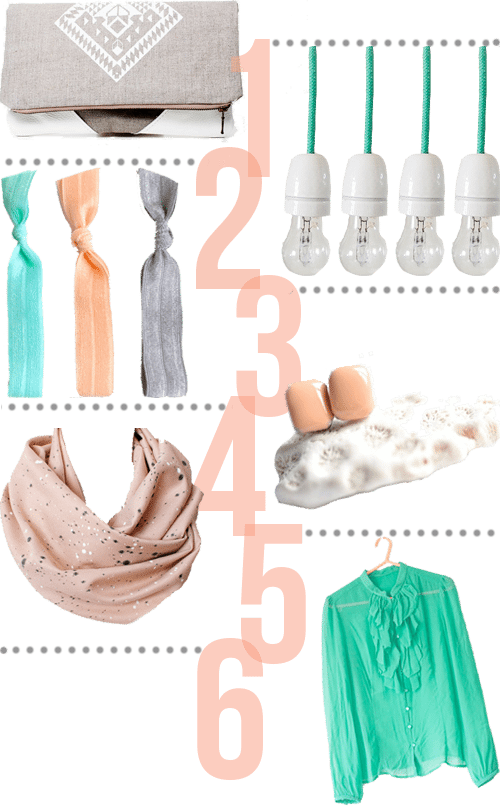 I'm trying out a few new post layout ideas, and I'm kind of liking this one in particular. I was shooting for a magazine-esque vibe. I'm loving peach and teal/sea foam greens right now. I think it's a great, really do-able combination. 
Plus, how fantastically, simply, adorable is that pendant light cord? I want to twist a bunch together for a great industrial but chic chandelier creature!
What color combination or palette is calling to you this spring?