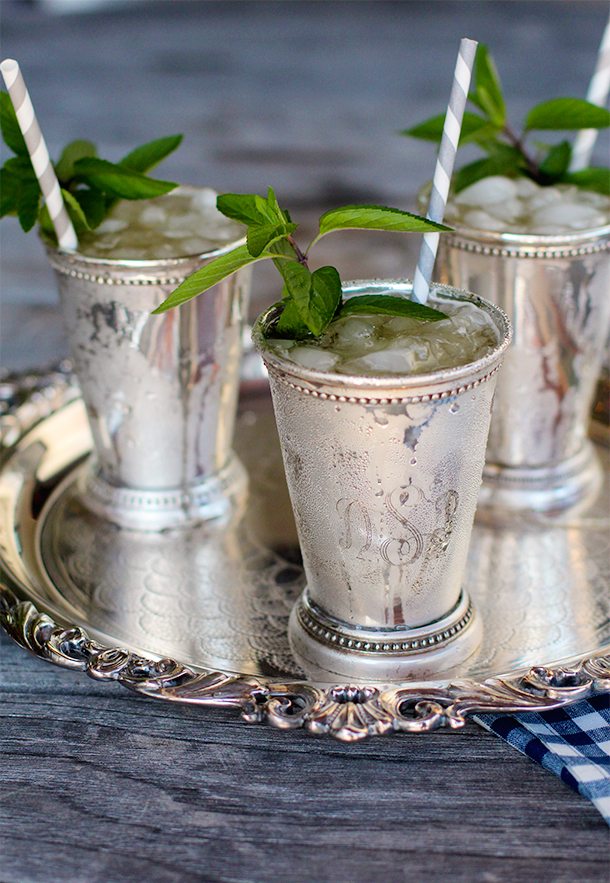 Happy Derby Day, Shrimpies! Okay – that was lame, and I'll never say it again. Anywho, is anybody celebrating big with a Derby party today, or are you actually at the Derby? Last year a bunch of friends and I rented an RV for the night, made the short trek to Louisville, and Derby-ed it up big time. It was really fun, but I think once is enough for me. Bucket list item: checked off. 😀
You know that the mint julep is the drink for the Kentucky Derby, but do you know how to make one? For starters, don't even think about skipping the fresh mint! I'll let Jennifer over at Camille Styles take it from here with a recipe and lovely pictures.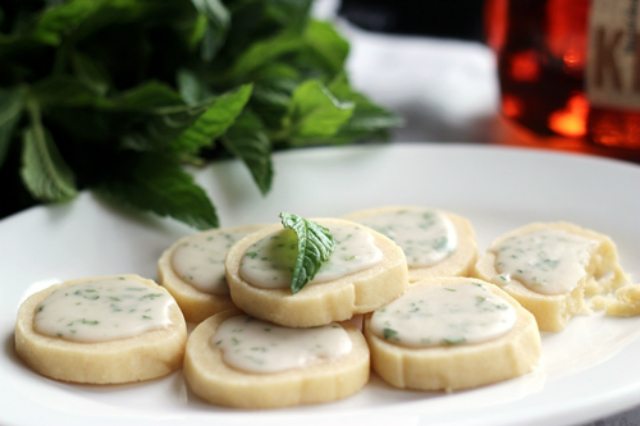 While we're on the topic of mint juleps, these cookies are an absolute must. They're only a teensy bit boozy, so dig right in. I can't handle bourbon, but I love these, so maybe these are good 'training wheels' mint juleps!

The fun folks over at Teroforma sent me a set of Derby-themed whiskey stones, and Andrei was kind enough to review them. The verdict is in. We're fans, especially since our fridge doesn't have an ice maker! Made of solid soapstone, these beverage cubes perfectly chill any beverage without diluting it. The stones are non-porous, odorless and tasteless. Each set of three retails for $14 and are available at
www.teroforma.com
.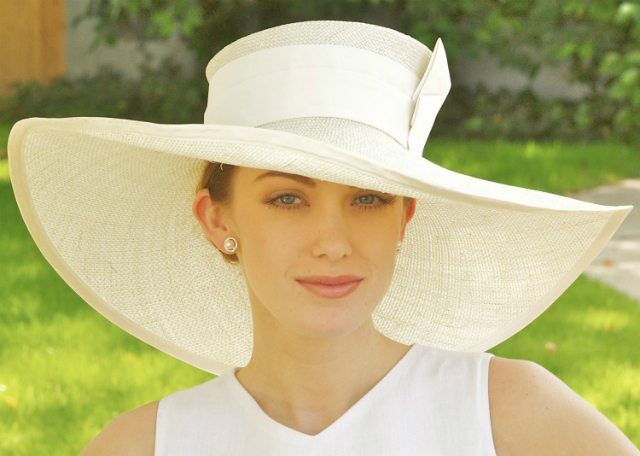 You can't do the Derby (or a Derby party) without a hat The bigger, the better
AwardDesign
on Etsy has a lovely collection ranging from subtle to fabulously overstated, and there are tons of
other great designs
in vintage and handmade on Etsy If you're not into the giant hats,
pretty fascinators
are another fun way to go

* Disclosure – certain links within this blog may result in a commission for Shrimp Salad Circus to help me cover all the time I spend putting it together. See my disclosure statement for more information.