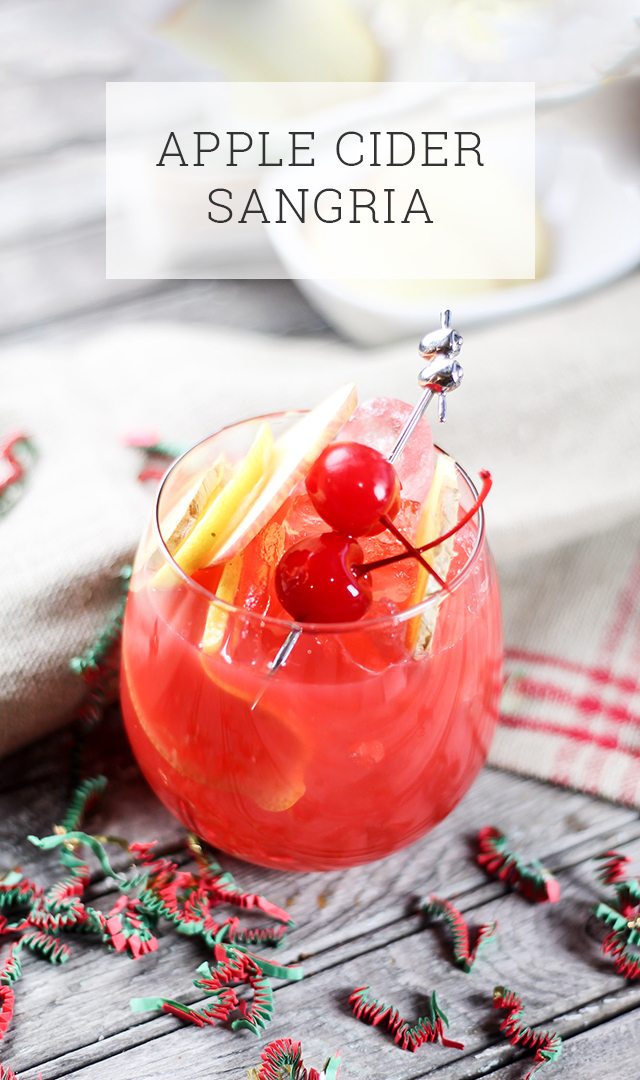 You've just been jarred out of your post-Thanksgiving stupor by a fresh new work week. I think it's high time to start planning for a new weekend, don't you?
I've got all sorts of yummy recipes — healthy and otherwise, but today I'll assume your fridge is stocked with leftovers. So let's skip the food and head straight for the drinks.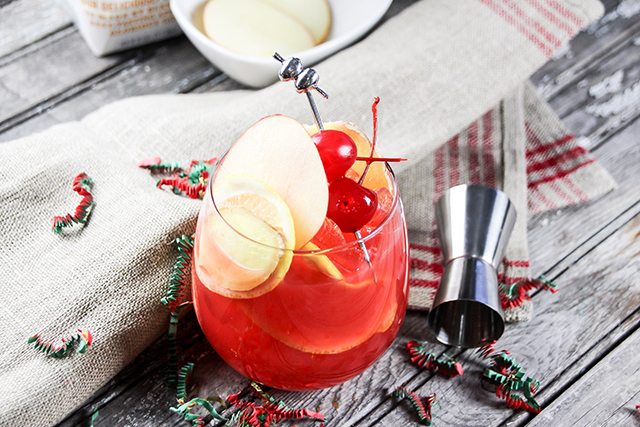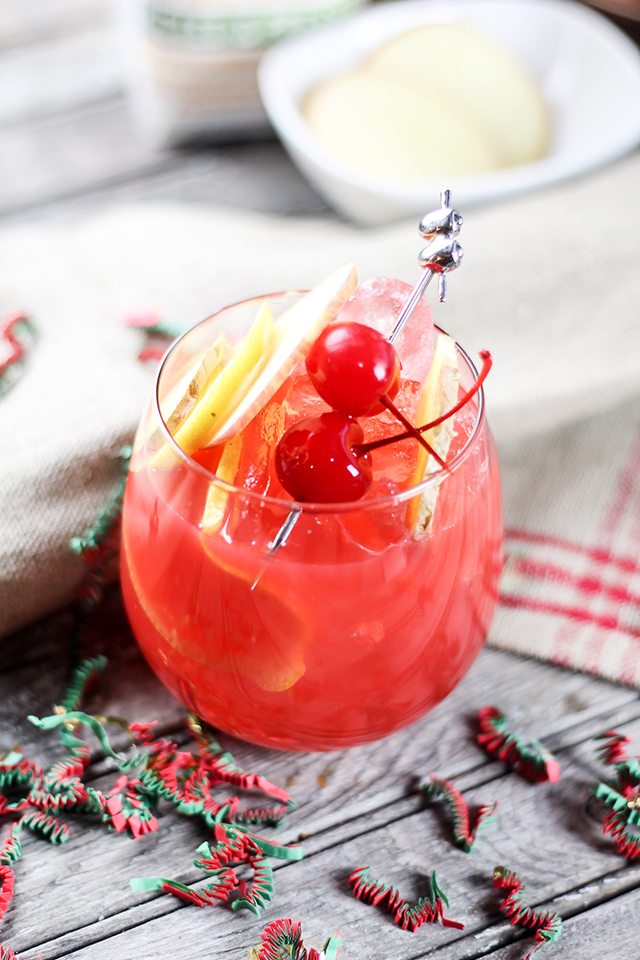 I'm a sucker for sangria and have mixed up all sorts over the years: white, red, fruity, dry — you get the idea.
Sangria has always felt like such a summery drink to me, though. As soon as the first chill hits the air, I switch to spiced cider and mulled wine mode.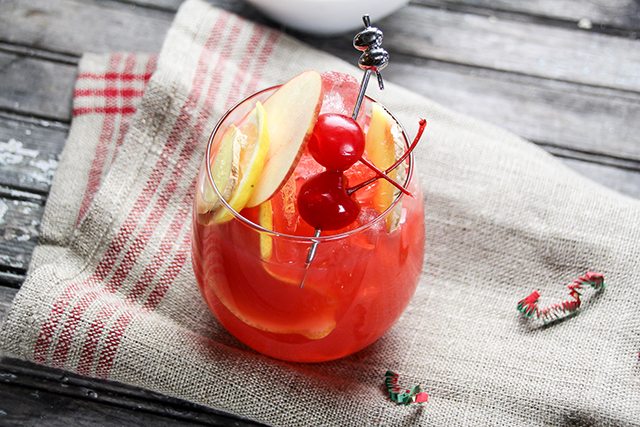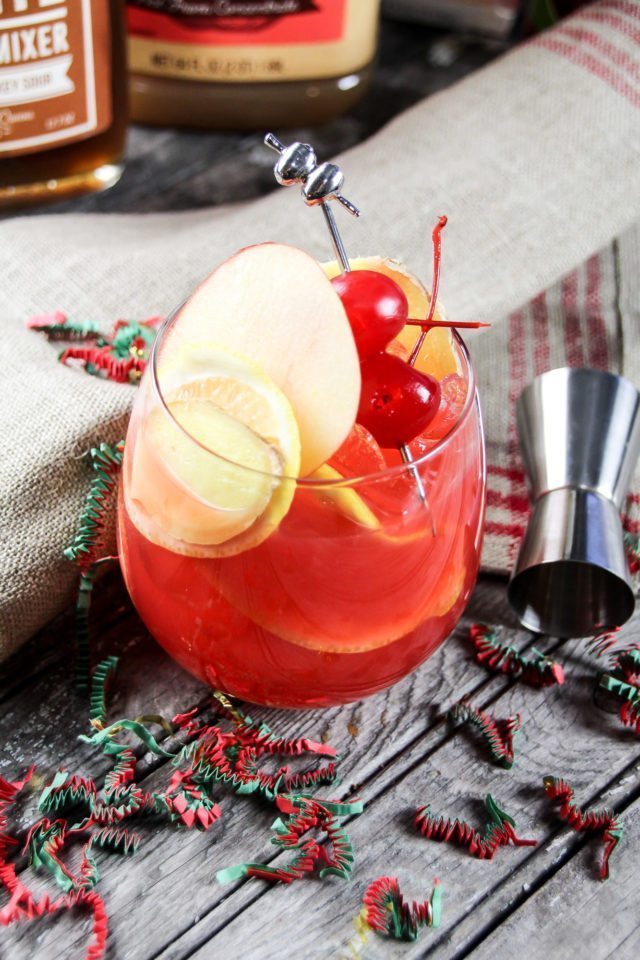 But today's apple cider sangria recipe is here to make the case for the fruity stuff as a winter sipper, too!
You can mix this up as a single cocktail to go with dinner, or batch it to serve at a party.
Apple Cider Sangria Recipe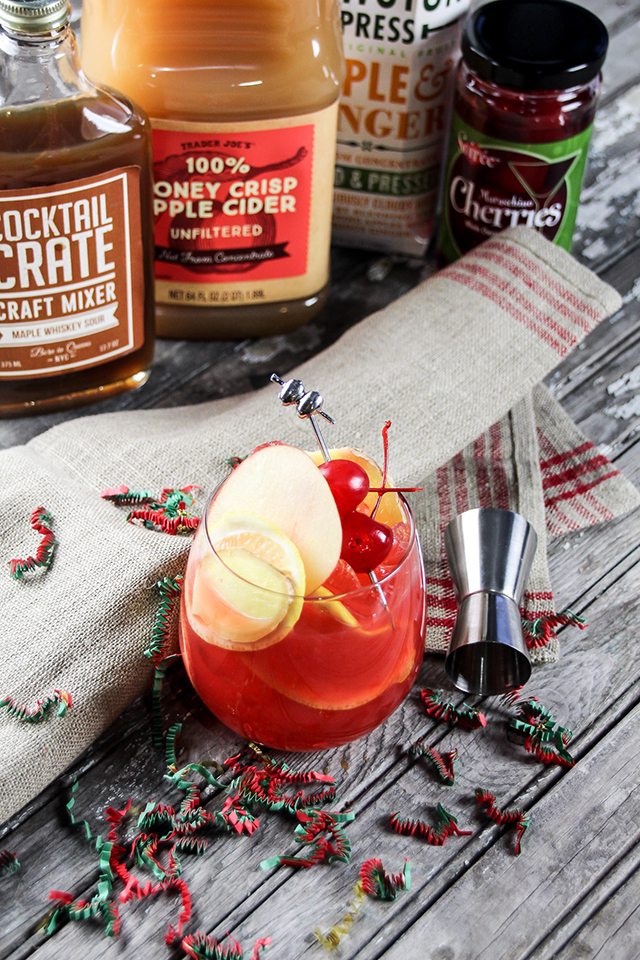 One of the best parts of this recipe is its versatility.
It's delicious as a non-alcoholic mocktail. It's equally good with the added kick of your favorite spiced rum, bourbon, or whiskey!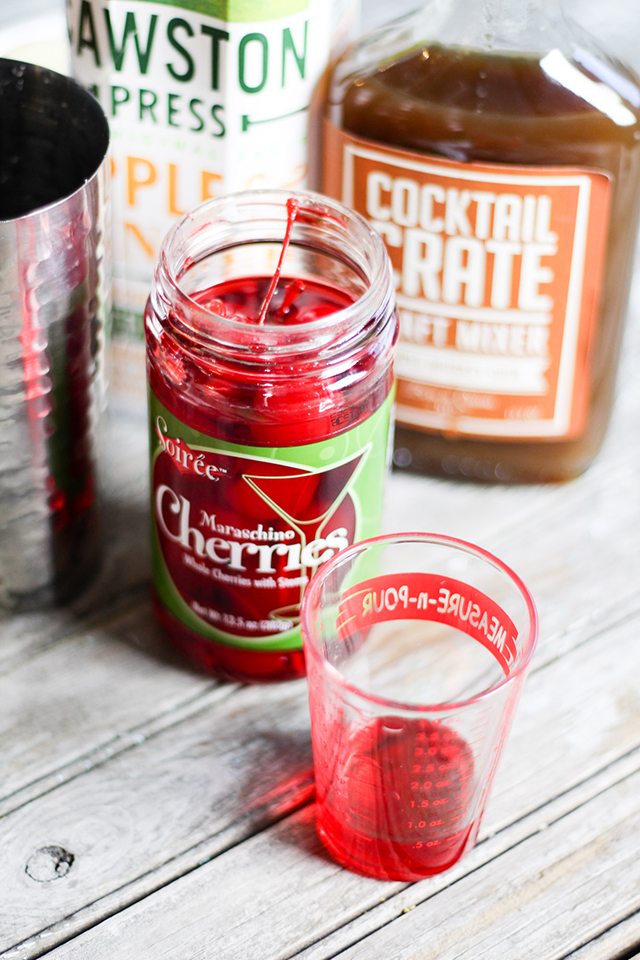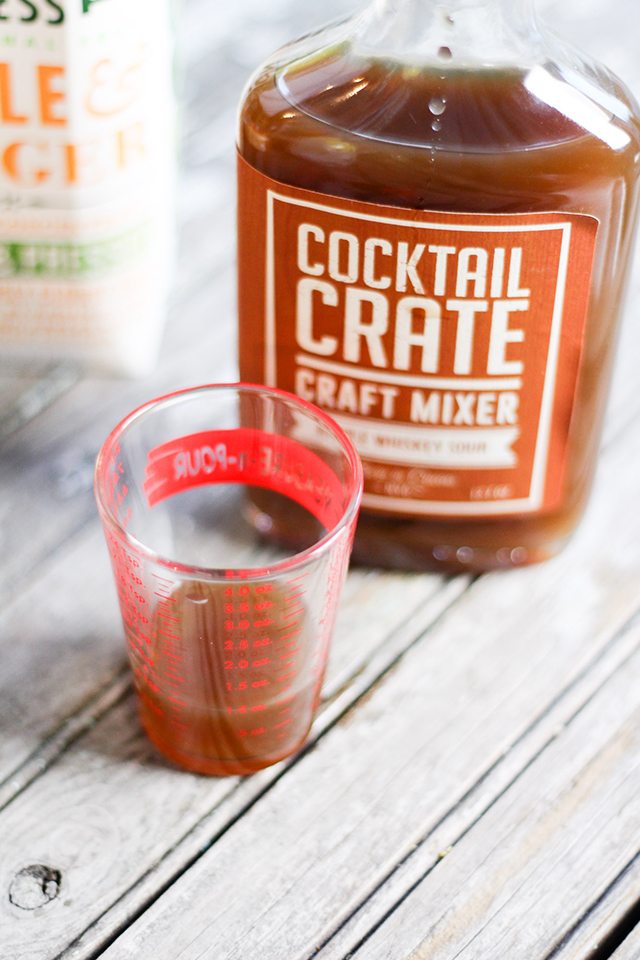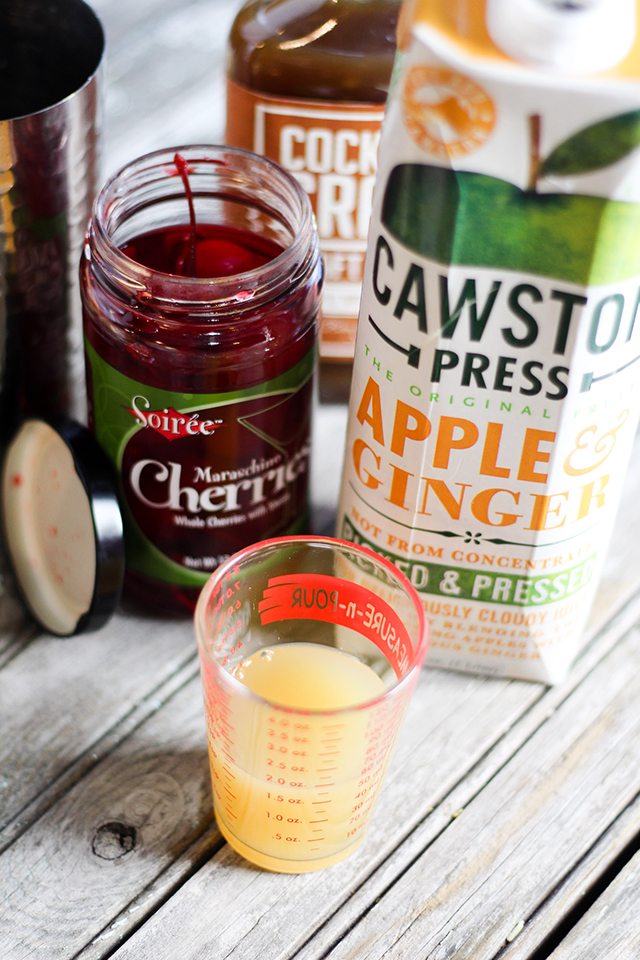 Apple Cider Sangria Recipe
Recipe Type
:
Drinks and Cocktails
Author:
Prep time:
Total time:
Ingredients
1/2 ounce maraschino cherry syrup
1 ounce sour mix
2 ounces apple & ginger juice
3 ounces honey crisp apple cider
Cherries, apple, lemon & ginger slices
Ice
Optional: 1 ounce spiced rum or bourbon
Instructions
In a cocktail shaker, add maraschino cherry syrup, sour mix, apple & ginger juice, optional liquor, and ice.
Secure the cocktail shaker lid, and shake vigorously for 30 seconds.
Strain into a cocktail glass and garnish with cherries, apple, lemon, and ginger slices.
Serve.