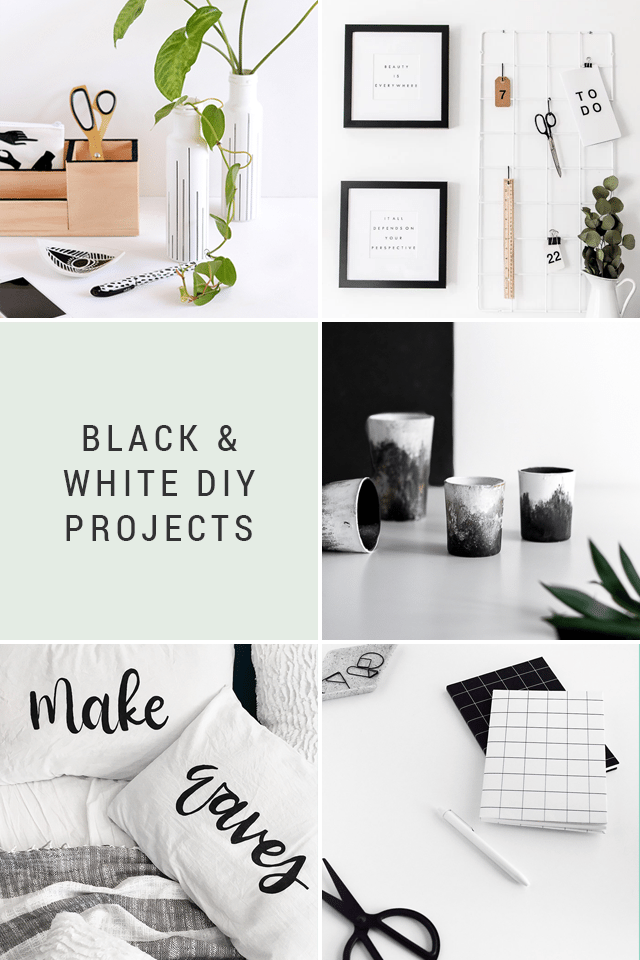 I don't know about you guys, but this week has been crazy busy for me. Things have really picked up the pace at work and here with the blog, and Andrei and I had an anniversary this week. I've been making plans and arrangements for a few upcoming trips, and now that it's Friday, I just majorly need a deep breath, a cold beverage, and some great Netflix.
Read on for links to the great DIY projects featured above, plus my favorite things on the web this week. The list includes affiliate links to a few of my favorite
Black & White DIY Projects + My Favorite Finds This Week
P.S. In keeping with the black & white theme, have you seen my new ink?!