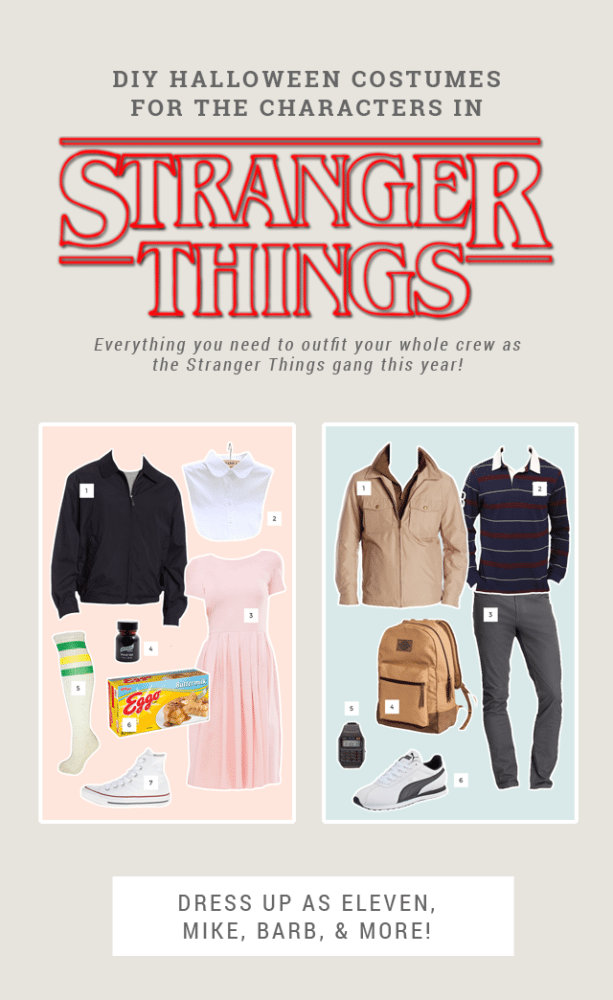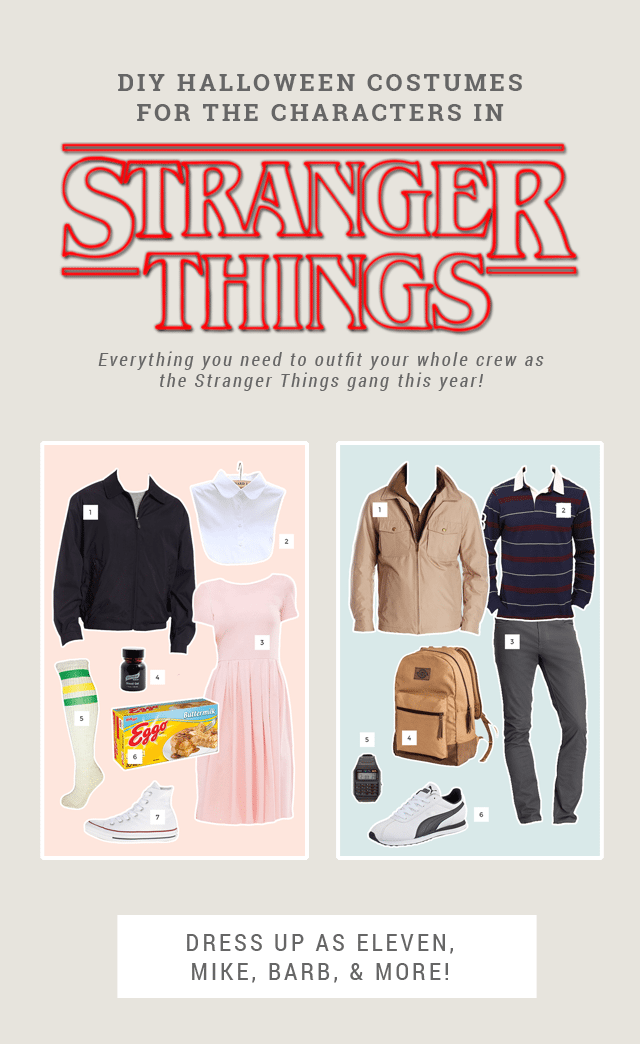 Like so many, Andrei and I got completely hooked on Stranger Things. From little El with that deeply expressive face to sweet, toothless Dustin and the forever underappreciated Barb (speaking of Barb…!), it's my newest favorite show, and I'm trying to pull myself out of a cave of sadness now that it's over.
If you're looking for Stranger Things Halloween costume ideas — either for yourself, as a couple (Eleven and Mike!), or for a whole group of friends, look no further. I've put together collages of the different elements for each of my favorite characters.
Stranger Things Halloween Costume Ideas
Since Stranger Things is set in Indiana in 1983, everyone's dressed in their early 80s finest. Key factors to note? Nothing too fashion-forward; this wasn't New York or LA. We're also talking about some adorably geeky tweens and little girl who just escaped the institution from hell.
Your best bet for sourcing a lot of the costume elements is going to be your local thrift store or opp shop. For anything you can't find — that Peter Pan collar dress is pretty specific, I've included affiliate links to purchase online. A lot of the links are Amazon, so if you have Amazon Prime, take advantage of the free two-day shipping to throw together a last-minute Halloween costume! If you don't have Prime, you can do the 30-day free trial and then cancel before it expires.
Want suggestions for a character I haven't featured here? Leave a comment, and if enough people are looking for someone, I'll pop in and add a new collage!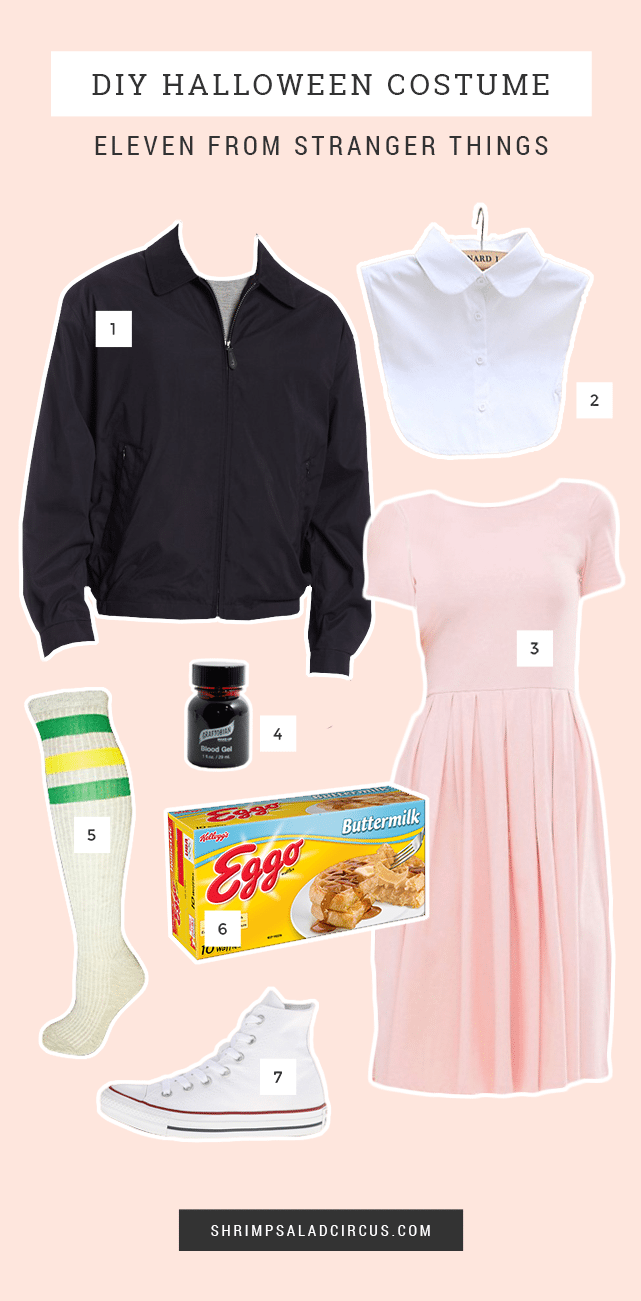 Eleven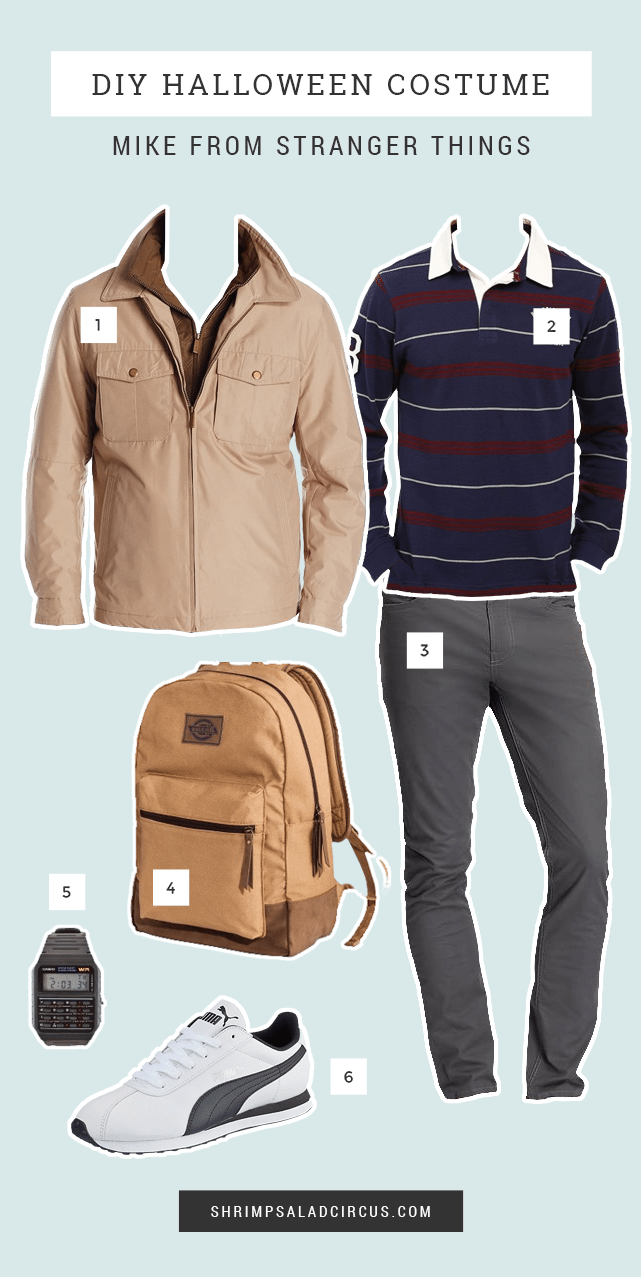 Mike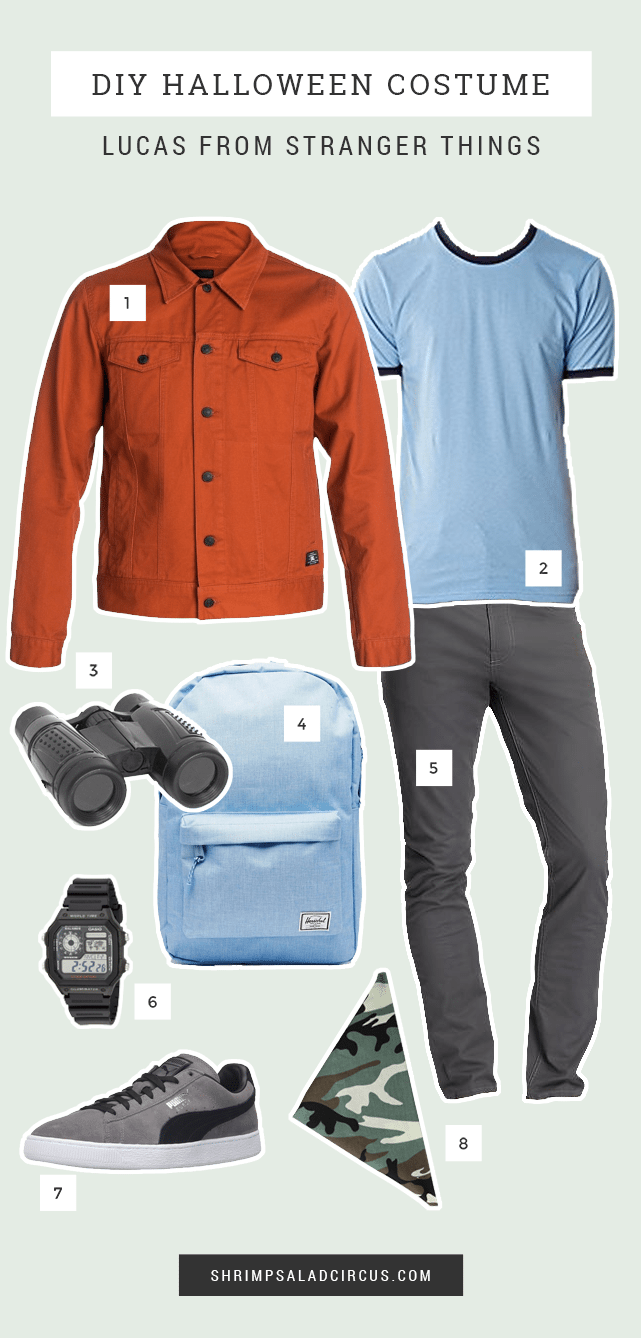 Lucas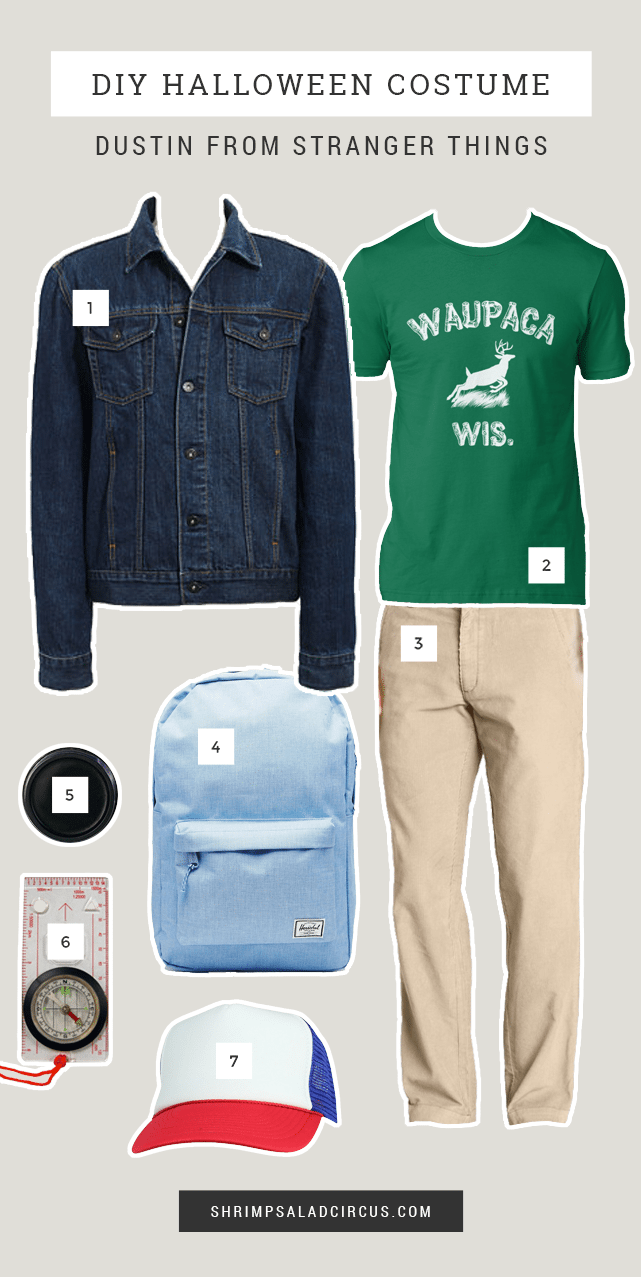 Dustin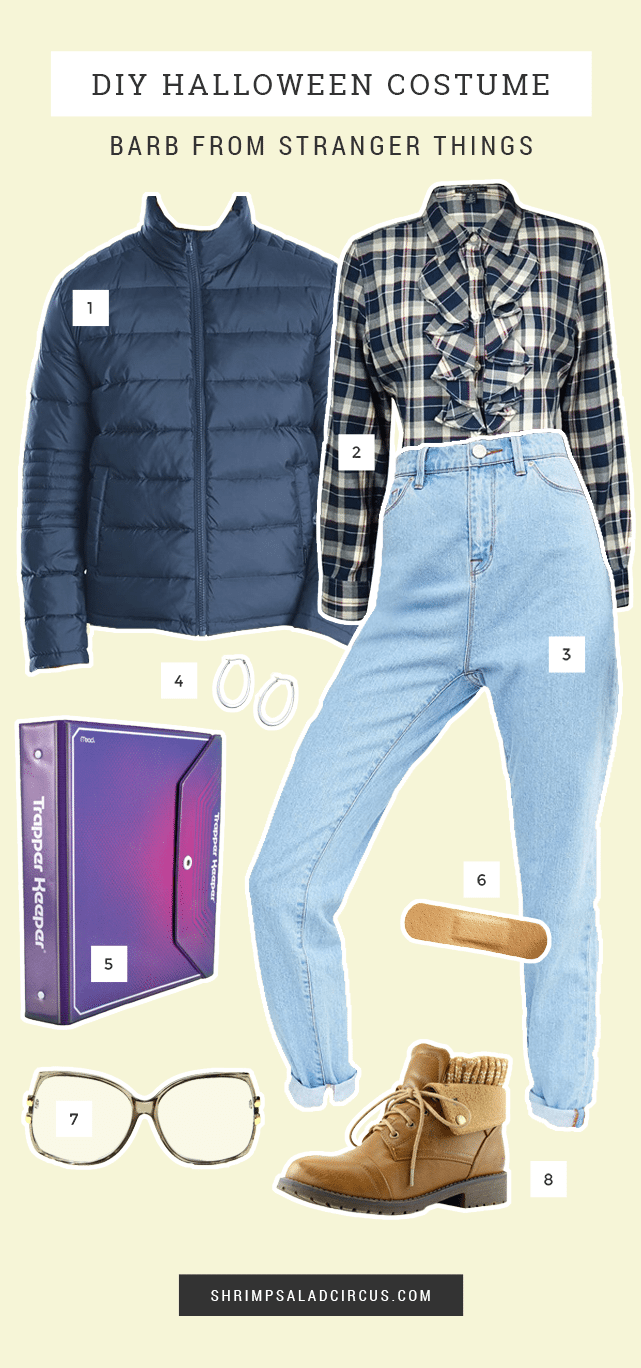 Barb