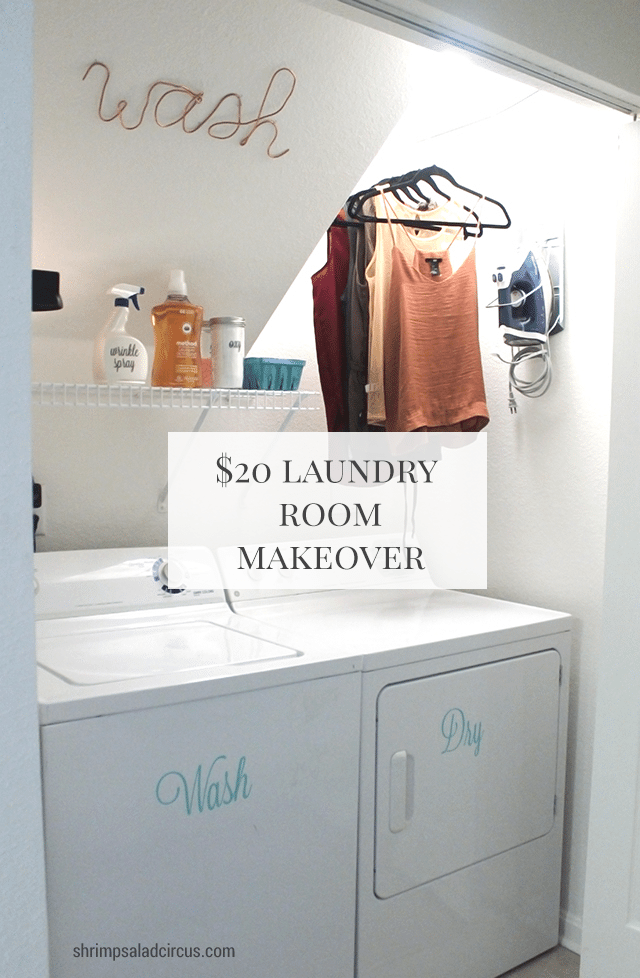 When Andrei and I were apartment-hunting before moving to DC, a washer and dryer in the apartment ranked pretty high on the wishlist. Since we knew we were looking for a one-bedroom, my expectations were pretty minimal. I would've been fine with one of those stacked machines tucked away in a corner somewhere, honestly.
Fortunately, I was pleasantly surprised by our current apartment's laundry situation. In spite of that, though, it was still the last "room" in the house that I tackled in terms of organization and decor…
I love before and afters, so here's a peek at how our little laundry room – a glorified closet, really – looked before and after I gave it a little bit of a face lift: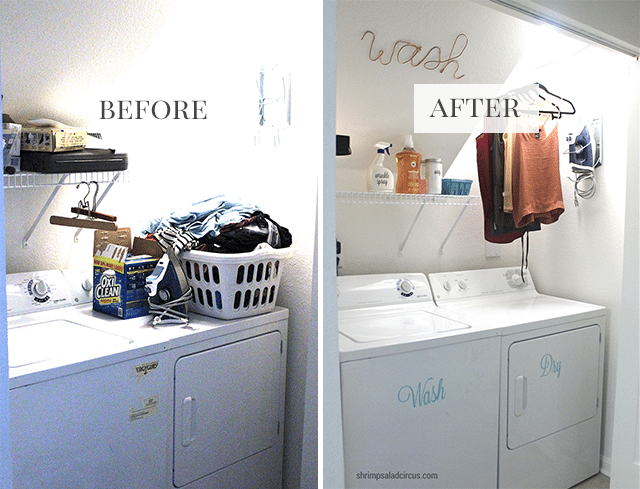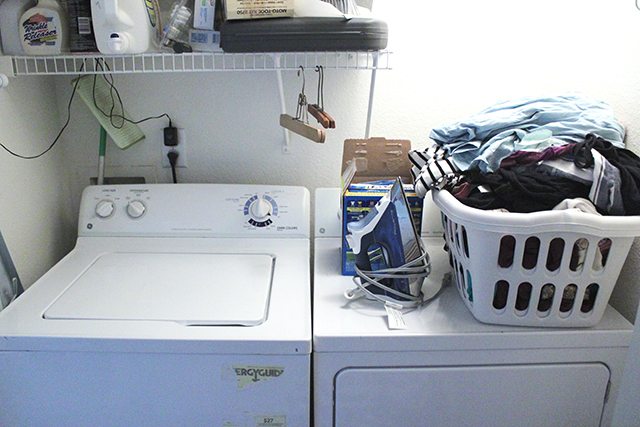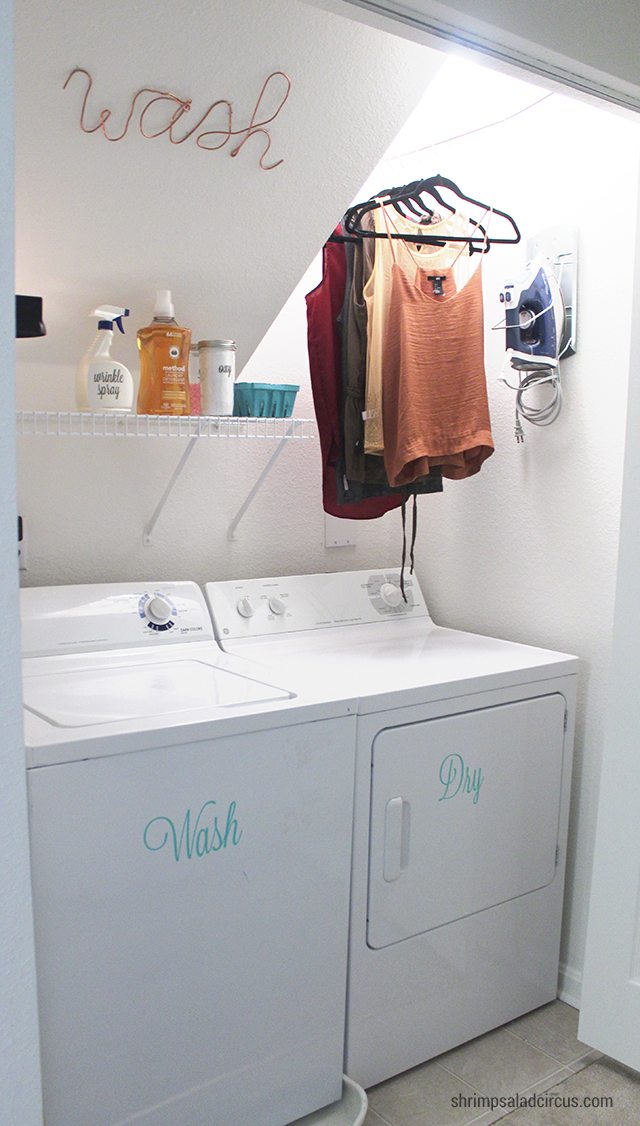 All the changes I made to this space are temporary, since we rent, but they still make so much difference, don't you think?! Here's what I updated:
Removed clutter and unnecessary items
Tension rod to hang clothes to air dry
Wall-mounted iron rack (Ikea)
Copper "wash" sign (DIY)
Vinyl decals (DIY)
Mason jars for additives like powder boost and scent beads
Small pops of bright color – method detergent, berry basket for dryer sheets, colorful scent beads
CFL lightbulb instead of incandescent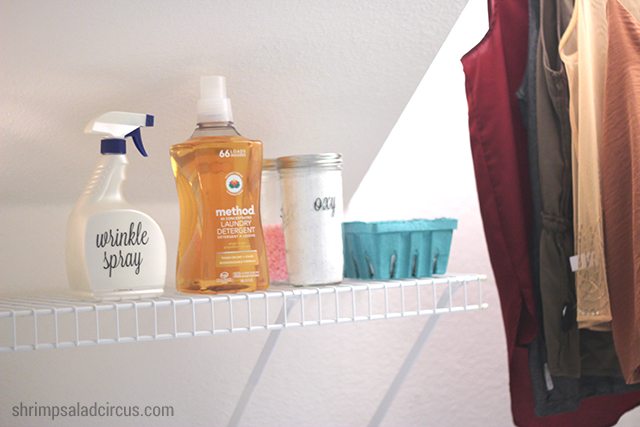 Some of the biggest impact in making over a small, cramped laundry space can come from doing away with ugly packaging, since laundry products inevitably come in utilitarian-looking containers with clashing colors. I accomplished this partially by transferring certain items to mason jars. Others, like the wrinkle spray, were as simple as peeling off the label and replacing it with a decal.
I also swapped out our giant, opaque detergent tub for this ginger mango (delicious-smelling) 4x concentrate from method. The transparent bottle lets the colorful detergent show through, turning it into a decor accessory in and of itself! Plus, since it's a concentrate, it's about a third the size of the tub I had before.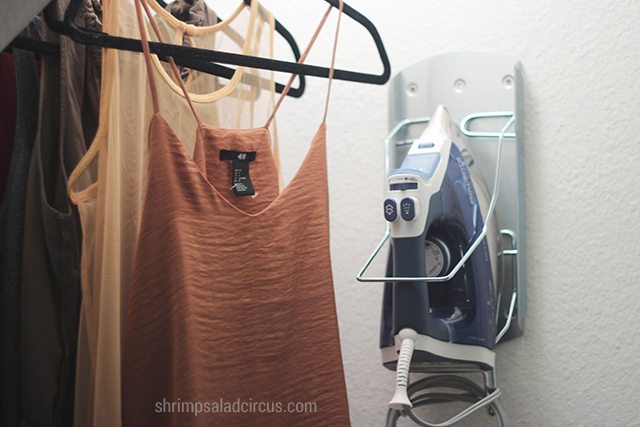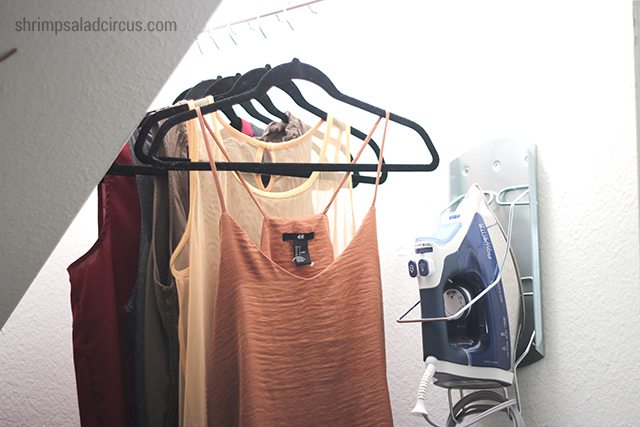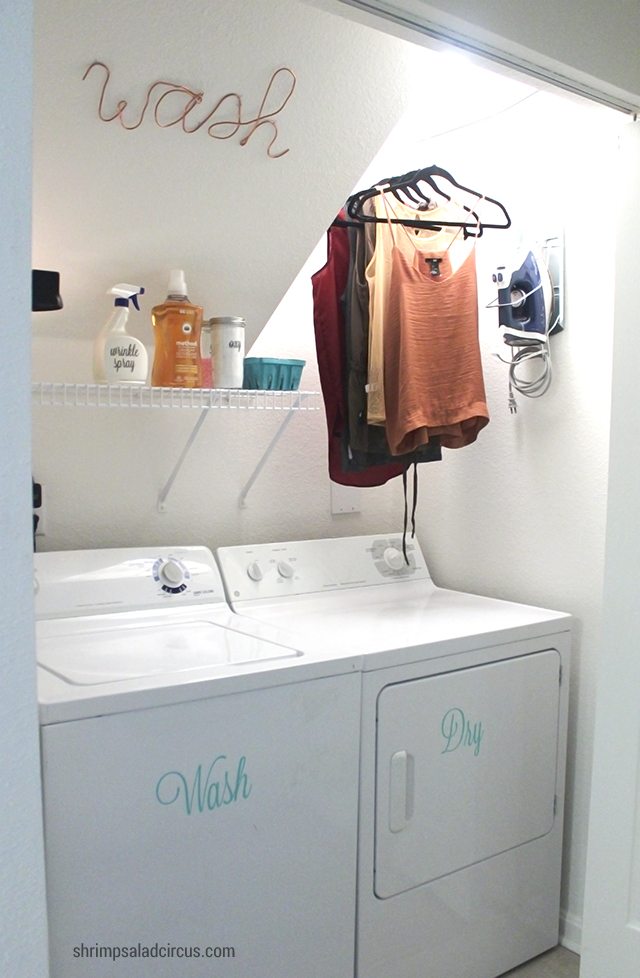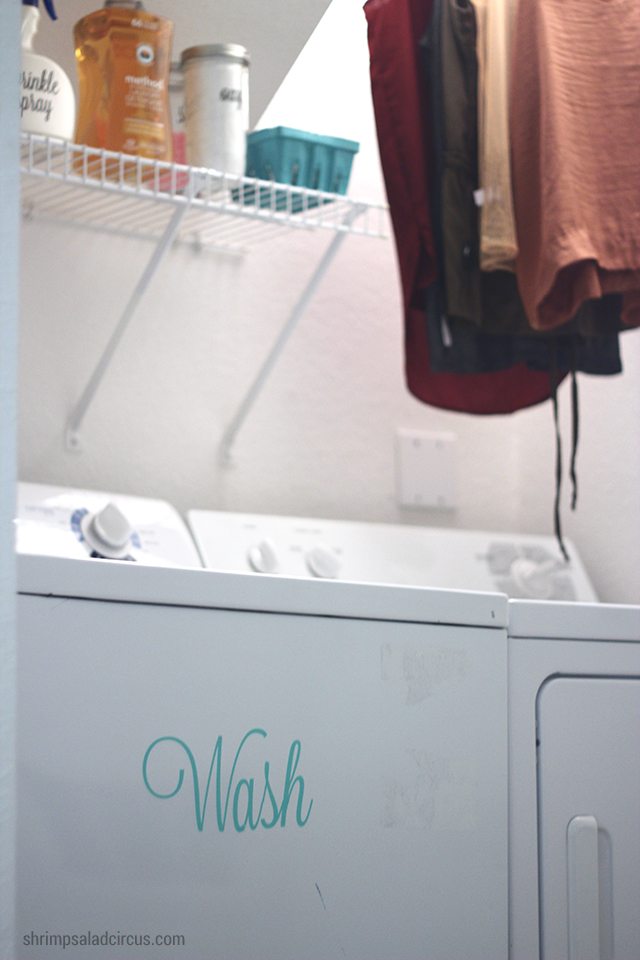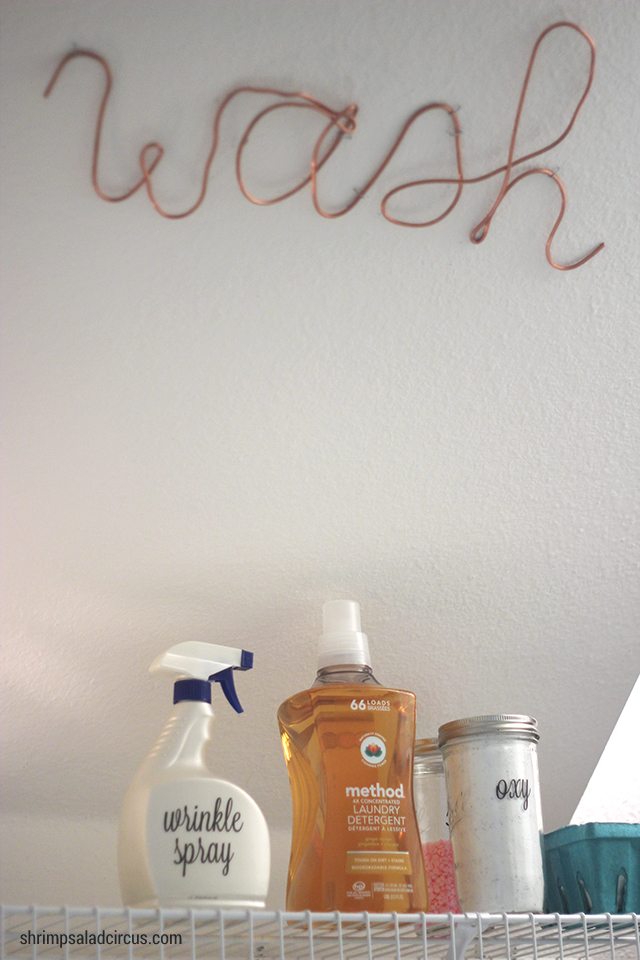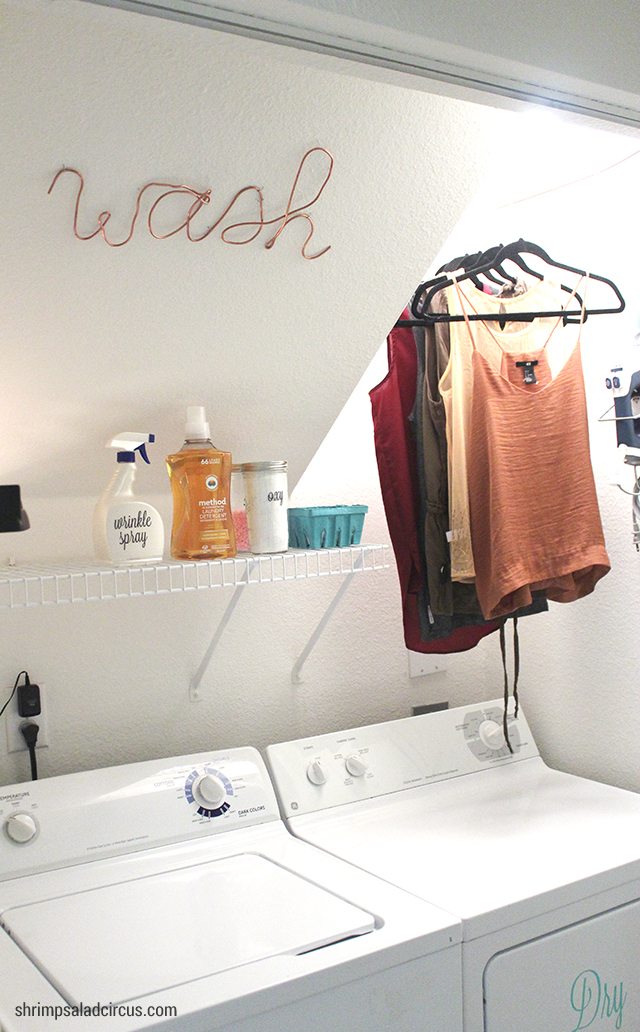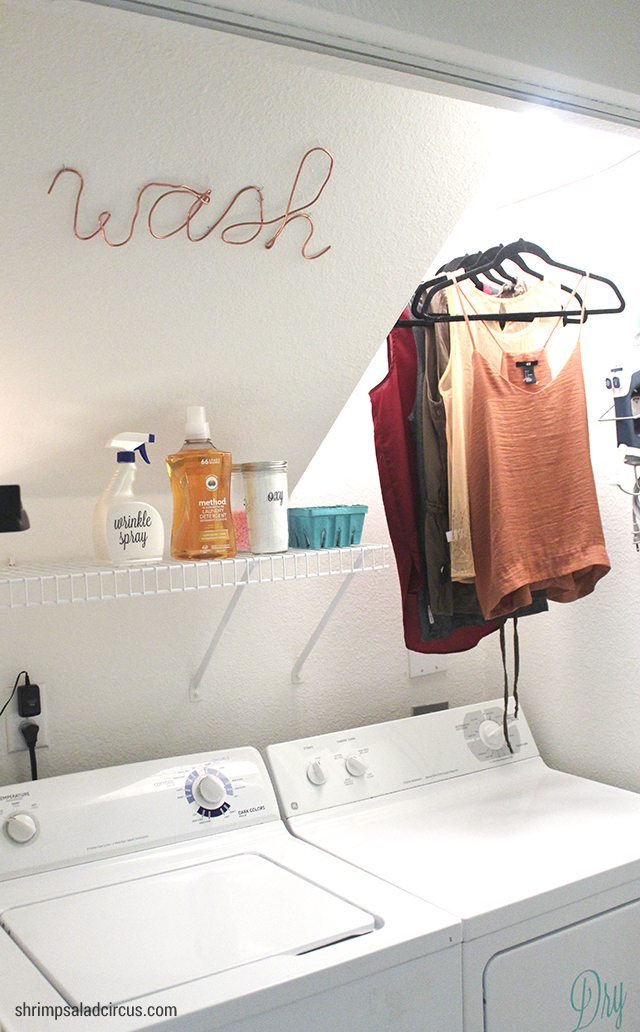 I was selected for this opportunity as a member of Clever Girls and the content and opinions expressed here are all my own.