If you follow me on Instagram you know that Andrei and I kicked off 2016 with an epic trip to South Africa. It was one of the most incredible things we've ever done, and I have SO MUCH to say about it! I've been meaning to share more of my travel photos and experiences, and I can't think of a better way to kick it off than by sharing our favorite things to do, eat, and see from our most recent trip.
Read on for the first half of my Cape Town travel guide, and stay tuned next week for the second half. I couldn't stop adding pictures, so I finally had to just split it in two!
P.S. If you love monkeys the size of kittens, you're going to want to keep reading…
What to See & Do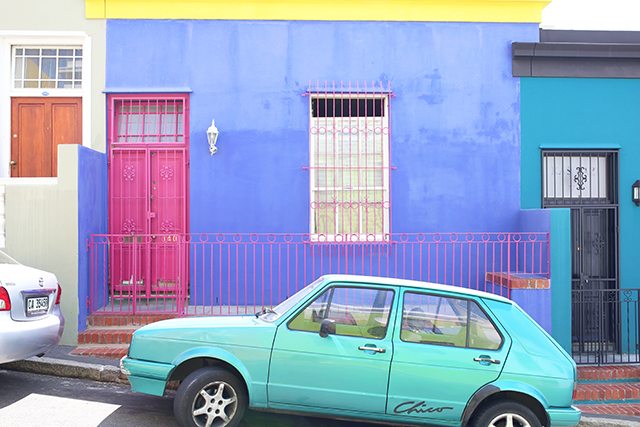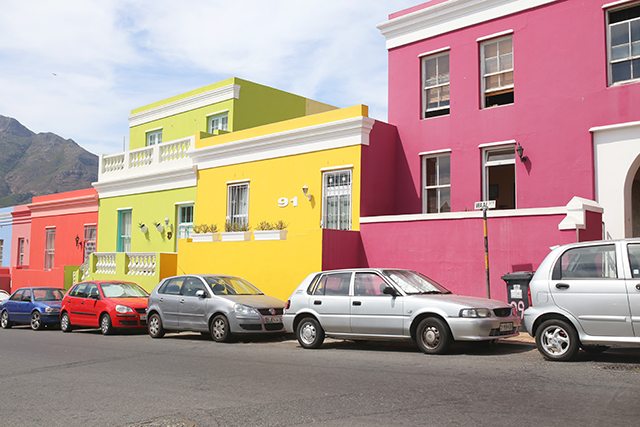 Bo Kaap – This vibrant neighborhood where every house is a different color is situated at the base of Signal Hill. It's a really historic community and a center of the Muslim community in Cape Town. It's also one of the best places for Instagram picture fodder ever. 😉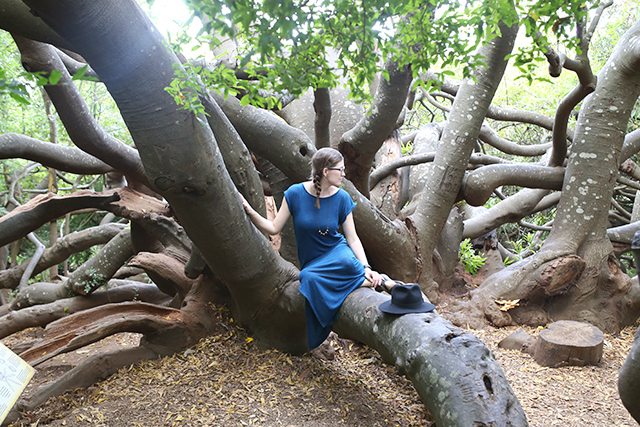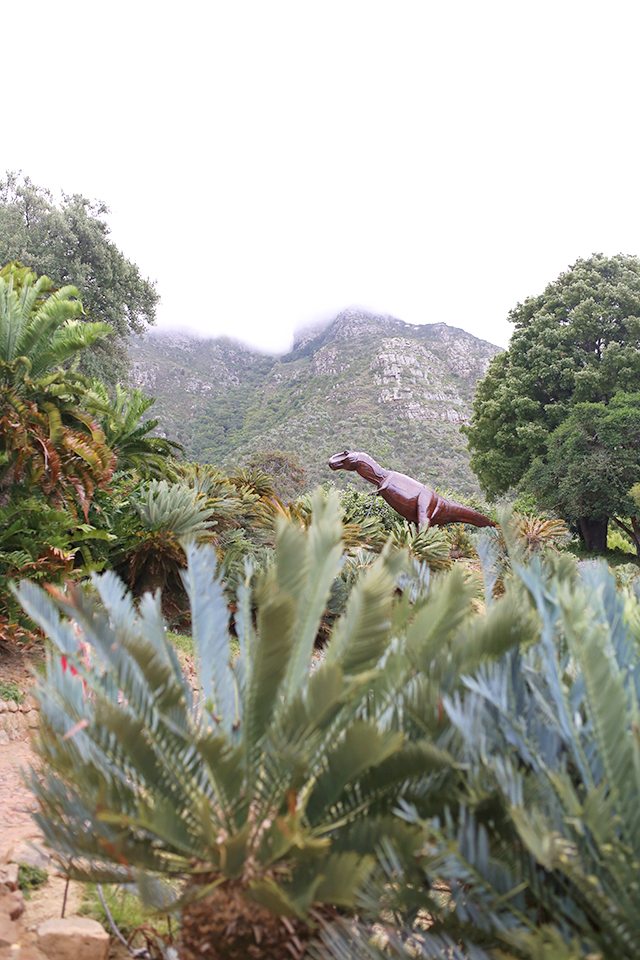 Kirstenbosch National Botanical Gardens – We spent several hours wandering these beautiful gardens, and we spotted several mongoose scurrying along the paths! There are tons of gorgeous protea flowers everywhere (the national flower), and, well, the dinosaur garden is pretty much epic, too… At the time of posting, admission is R55 for adults, R15 for children, and free for children under six years of age.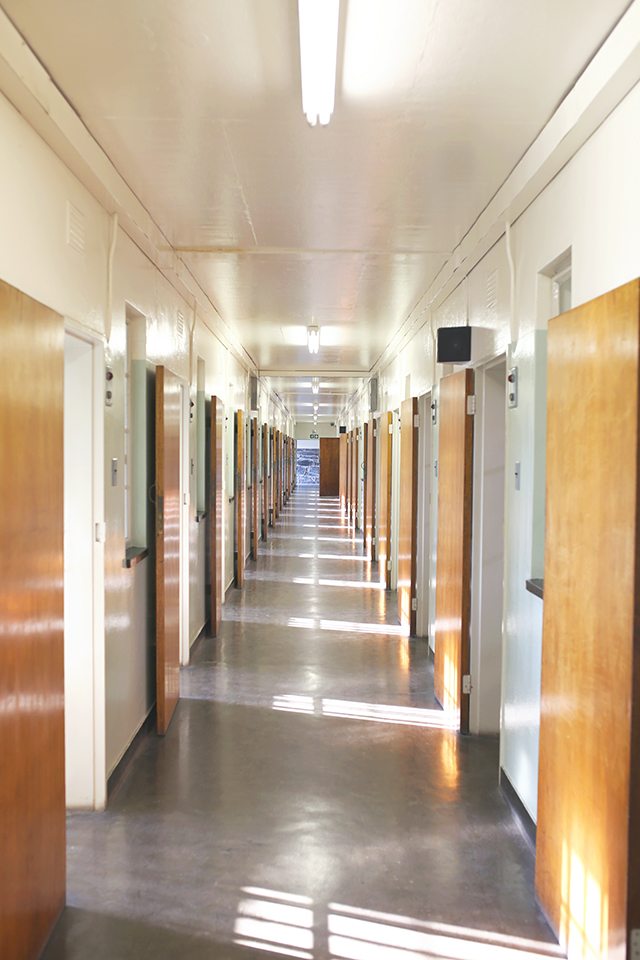 Robben Island – Pick up tickets and catch the ferry (R300 for adults and R160 for children at the time of posting) at the V&A Waterfront to visit the prison island where Nelson Mandela was held for 18 years of his 27 years imprisonment. Parts of the tour are given by former prisoners themselves, so it's a deeply moving experience. The hall pictured above contains some of the tiny prison cells, one of which held Mandela with only a mat, stool, and bucket, for so much of his life. Plan for about six hours including the ferry trips, and keep your eyes peeled for whales and penguins!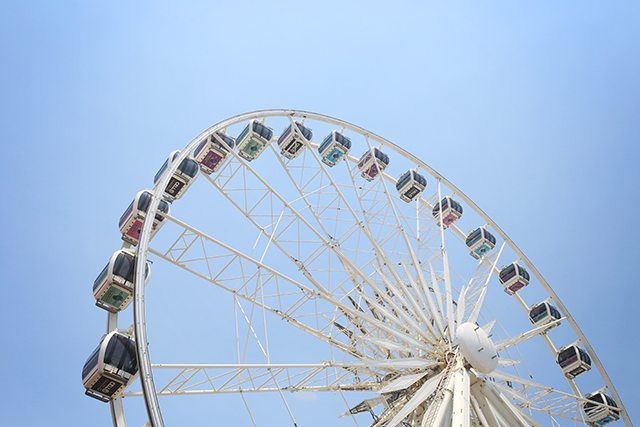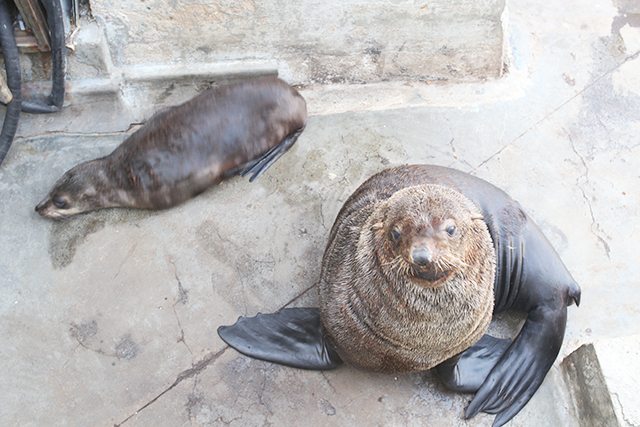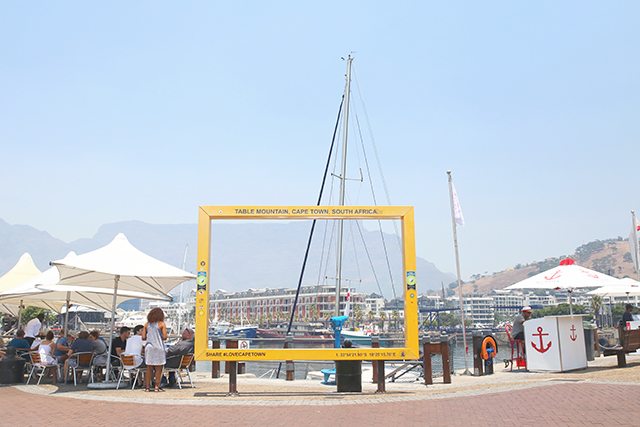 V&A Waterfront – This is where A LOT of the action is happening in Cape Town. There's lots of shopping and a ton of restaurants. You can also hang out with fur seals near the pedestrian bridge. Catch the ferry to Robben Island from the Waterfront museum and office near the Clock Tower. Pass by Somerset Hospital on your way to the Waterfront for a picture of the beautiful steps painted by the Lalela Project.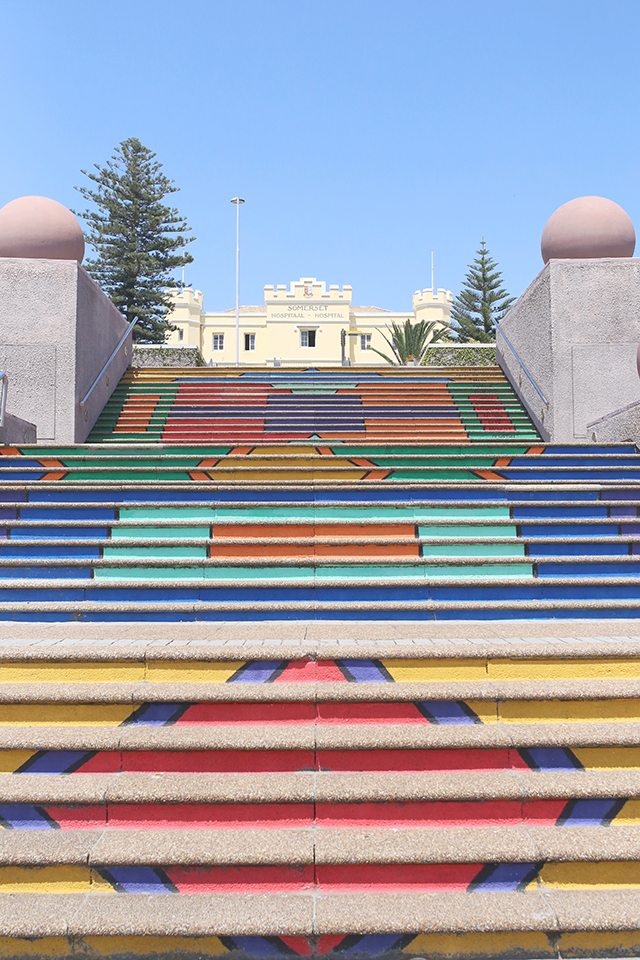 Woodstock – This vibrant neighborhood is packed with artisan handmade shops — especially homegoods. There are beautiful murals dotting many of the buildings, and it's home to the Old Biscuit Mill.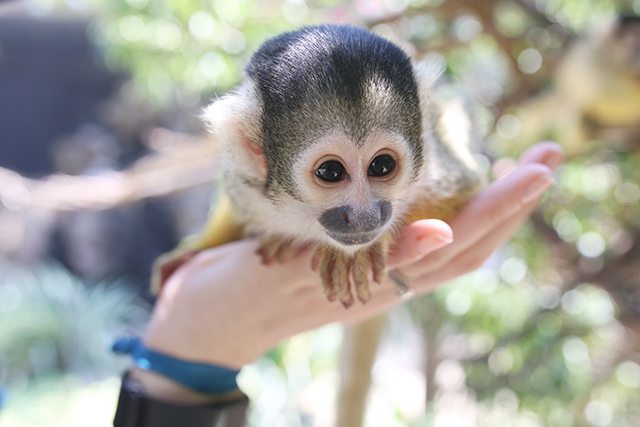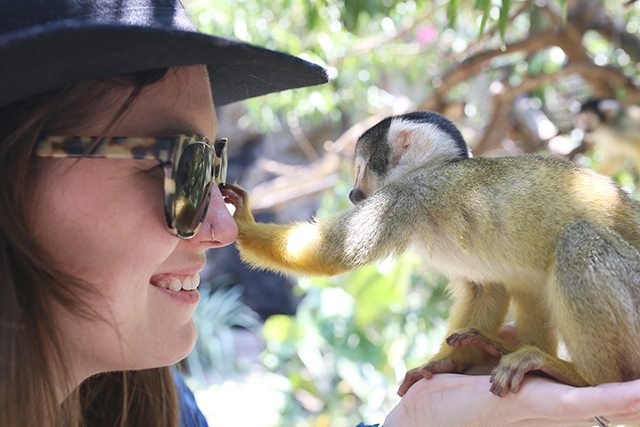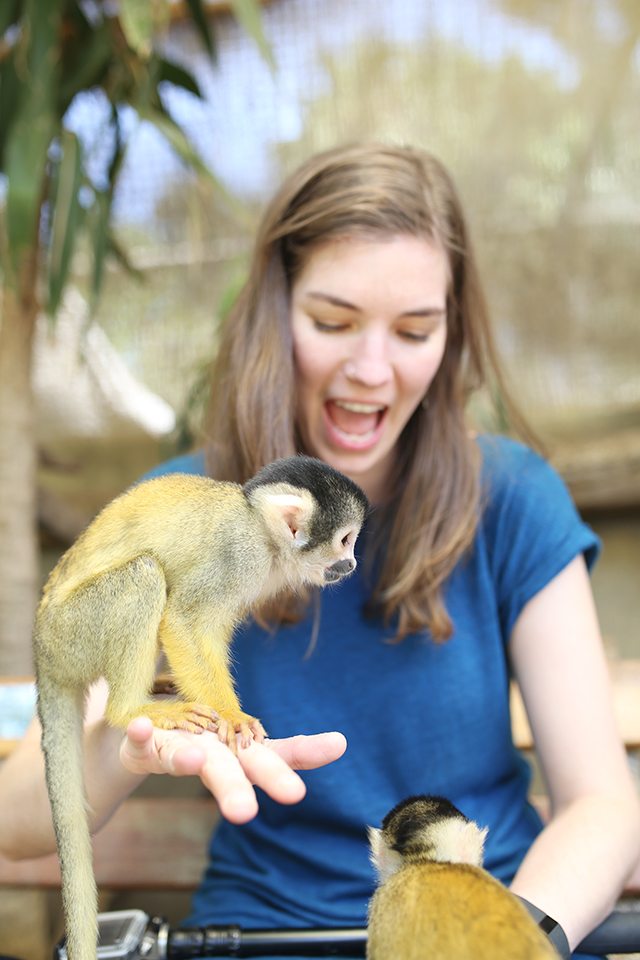 Word of Birds Wildlife Sanctuary – I could go on and on about all the animals here and the wonderful work the owners, staff, and volunteers do for wildlife in need. But here's the thing: you want to go for the squirrel monkeys. Every day at 11:30AM – 1:00PM and 2:00 – 3:30PM, you can hang out in the Monkey Jungle with 38 little tiny yellow guys.
Where to Stay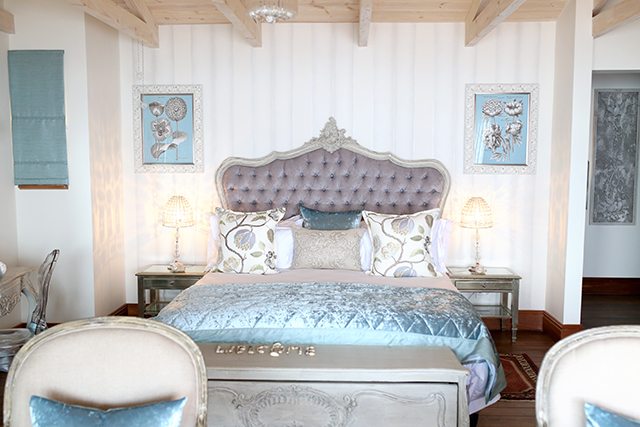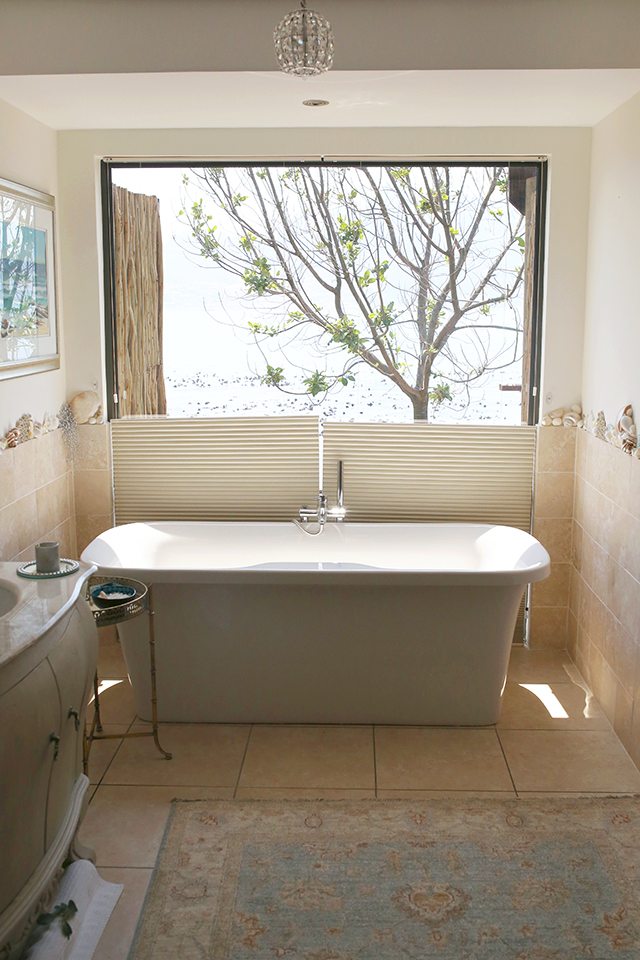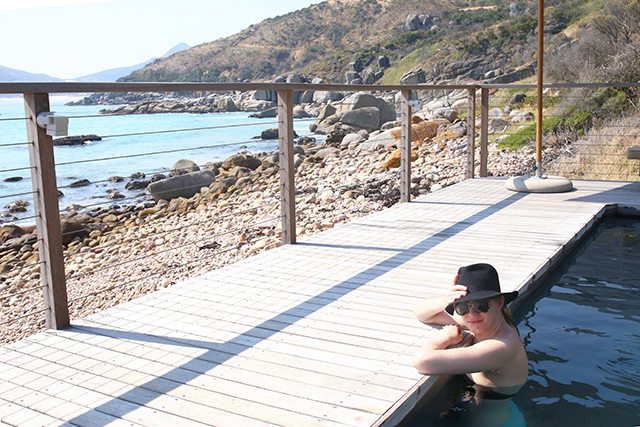 Tintswalo Atlantic – You guys. I'm still reeling over how gorgeous this place was. It's a 5-star luxury lodge nestled on the shore of the Atlantic Ocean between Hout Bay and Cape Town, and because they were grandfathered in, they're the only lodging in sight. It's definitely on the outskirts, 25 minutes driving from Cape Town, but there's no reason to leave while you're here! It's a nice splurge for a couple days where you never leave the room and pool!
The food is absolutely incredible, with a world-class chef preparing every meal. They brought our lunches out poolside the day we arrived, and I swear it tasted better eating with this view! Andrei professed in an absolute daze that he had just eaten the best steak of his life, and that's really saying something…
There's a little fireplace in each of the guest rooms, and they have a fantastic wine selection as well. And this might be dramatic, but I'd almost say this place is worth the stay just for a long soak in that massive tub!! Ryno and Tania were really wonderful to work with and made us feel like family, too.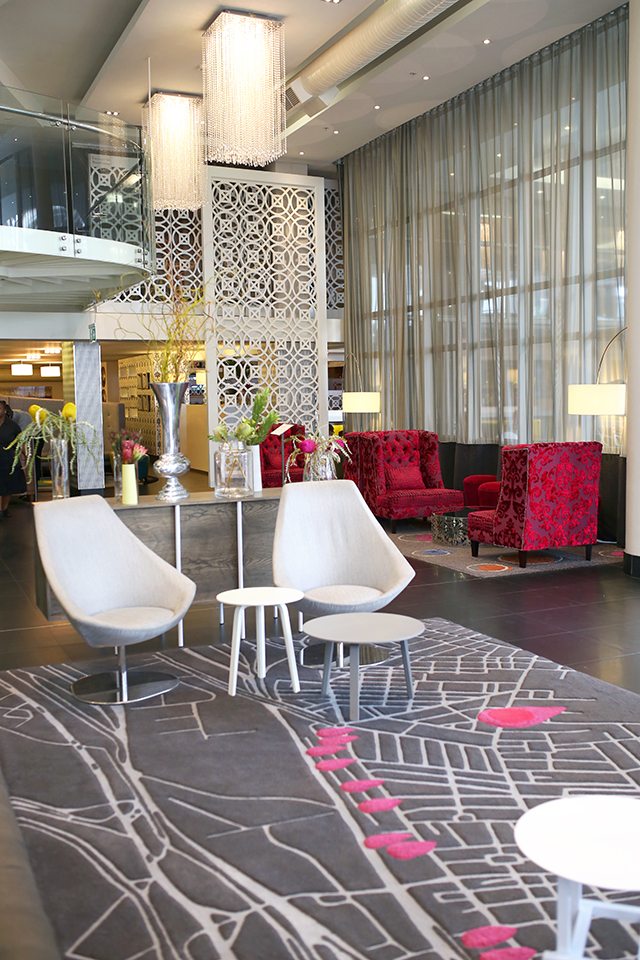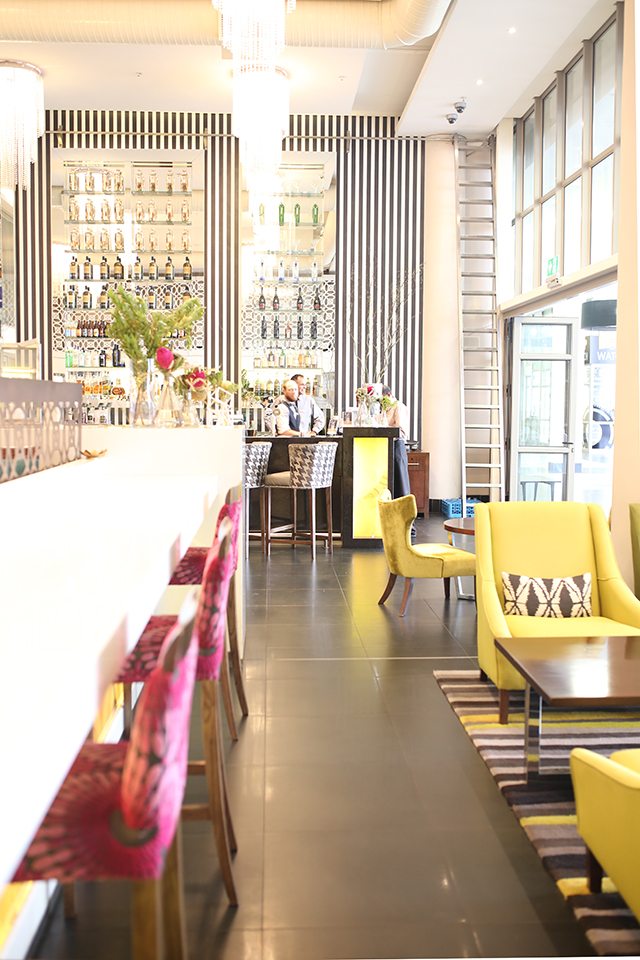 Upper East Side DoubleTree by Hilton – We stayed here while we were in Cape Town proper, and it's a really nice, colorful, modern place with a big city, downtown vibe. They do a free shuttle every hour straight to the V&A Waterfront, which is really nice because it can be stressful trying to navigate if you've never driven on the other side of the road! Plus, if you want to have cocktails at the waterfront, you don't have to worry about paying for a cab or having a designated driver. This is also pretty close to the Woodstock neighborhood I mentioned earlier.
We went straight from here to the Kirstenbosch Botanical Gardens, and the desk staff were really great helping us figure out when we should go, how long it would take, and arranging a cab because we didn't want to worry about driving our rental that night. They do a great breakfast here as well, and you can't go wrong with hot cookies at check-in!
Where to Eat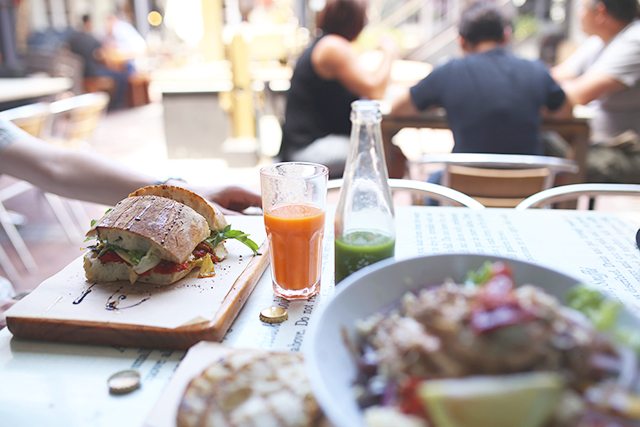 Saucisse Deli in the Old Biscuit Mill – Saucisse is a great place to pop in for a sandwich as big as your head and wonderful conversation with owner Amanda before shopping till you drop in all the little handmade and indie boutiques in the Old Biscuit Mill. Amanda is an absolute sweetheart, and they're ridiculously eco-conscious at Saucisse. Amanda even works to educate other restaurateurs about ways they can reduce their environmental footprint. Be sure to stop inside to grab some picnic snacks if you're heading to Kirstenbosch Gardens later, and shop the shelves for local goods to send home as souvenirs and gifts.
Bo Kaap – This neighbhorhood is a hot spot to try traditional Cape Malay cooking if you're looking for something really authentic.
Getting Around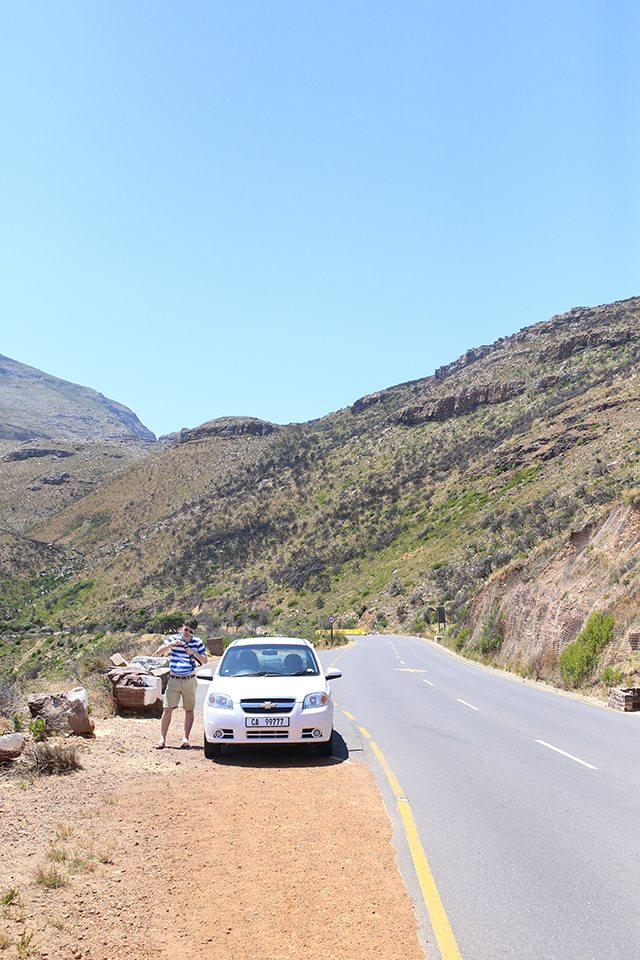 I highly recommend renting a car because Cape Town isn't the most convenient for public transportation. Since things are rather spread out, it could get costly hiring taxis all the time, and it's nice to have a "home base" to keep your stuff in the rental car between destinations.
Important note though: In South Africa they drive on the left side of the road. If you've never done it before, there's a learning curve. Get some practice in on side streets near the rental facility, or you're going to end up paying for a whole lotta close encounters with curbs!