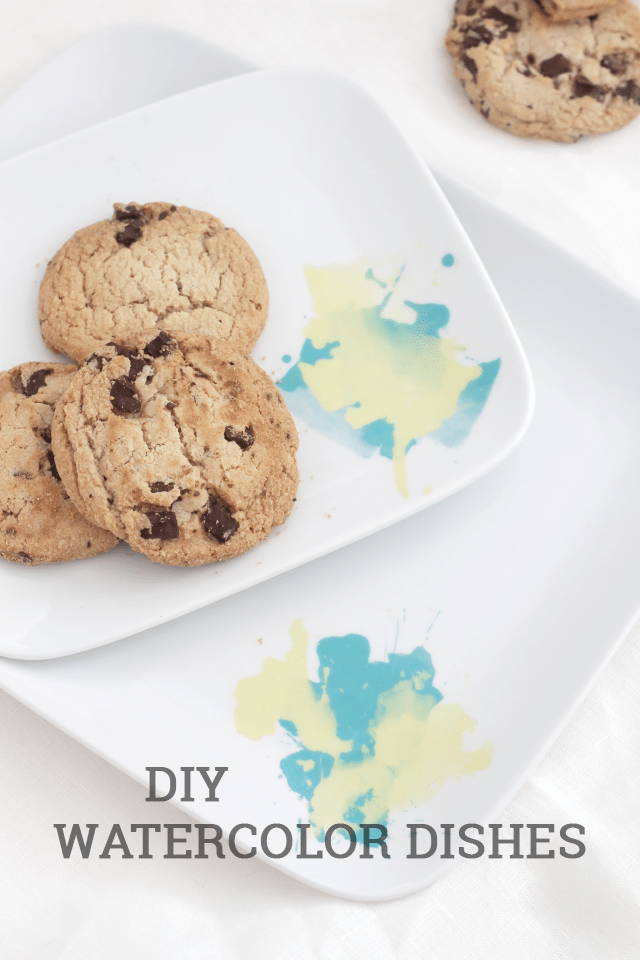 It may just be the beginning of March, but nothing chases away the dregs of winter faster than pretending it's already May. At least, that's what I'm telling myself to get through it so just play along, ok?
As part of my spring preparations, I've decorated these DIY watercolor plates with cheerful splashes of teal and yellow. They only take about 20 minutes to make—because those watercolor designs are just temporary tattoos!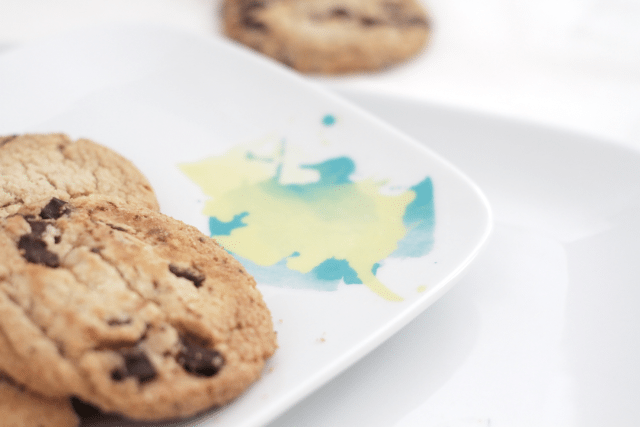 This is such fun way to temporarily spruce up plain dishes for your next soiree (hello, Easter dinner). Or, seal the design with a dishwasher-safe sealant to make it permanent, and even store-bought cookies will look posh.
DIY Watercolor Plates using Temporary Tattoos:

Supplies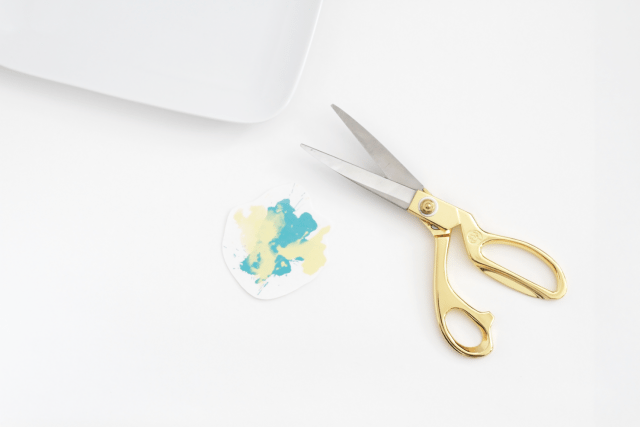 **If you are using my watercolor download or any other design to make your own tattoos, first print the design onto the glossy side of the Silhouette Temporary Tattoo Paper. When the ink dries, apply the adhesive according to the package directions. Then cut out your tattoos for use!
1.   Trim your tattoo to remove excess paper.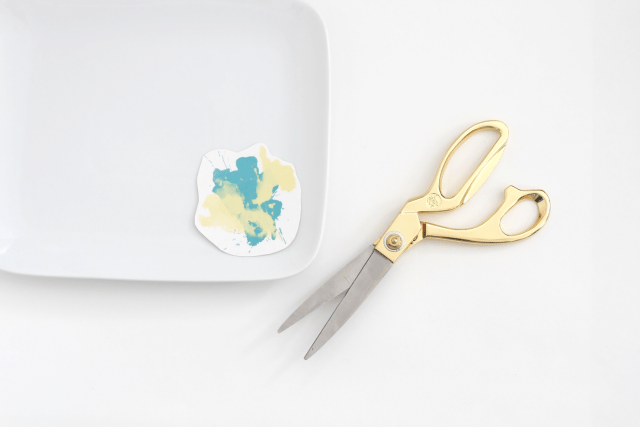 2.   Decide how you want to place the tattoo on the plate. Keep in mind that this is a mirror-image of how it will look (the design is applied face-down and so will be reversed).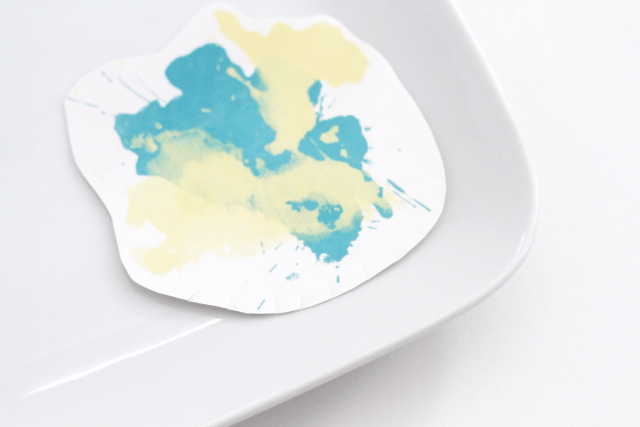 3.   If you are applying the tattoo to a curved surface like the plate pictured, cut small slits along the edge that will lie on the curve—this will help it lay flat later.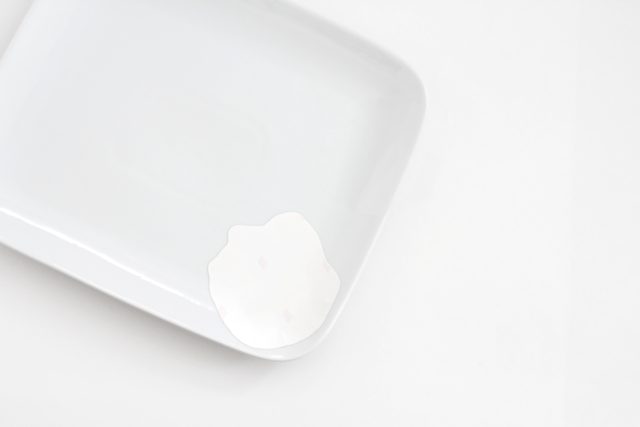 4.   Peel the plastic coating off of the tattoo and apply it to the plate with the sticky side (the design side) down. Gently smooth it down with your finger so it lies completely flat.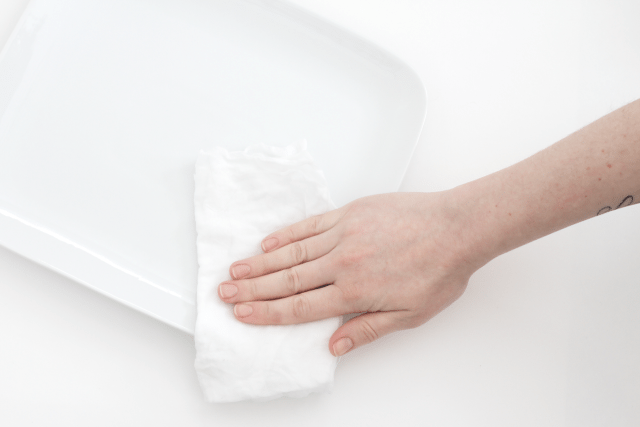 5.   Wet the sponge or rag, squeeze it so it's not dripping, then place it on the back of the tattoo for 10-20 seconds until the paper is wet.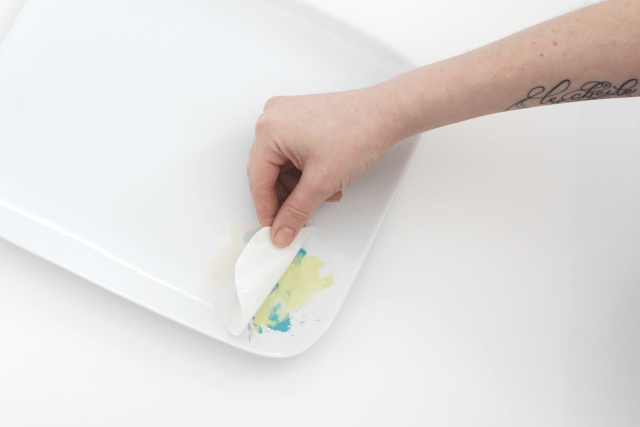 6.   Gently peel the paper off of the tattoo, revealing the design. Squee!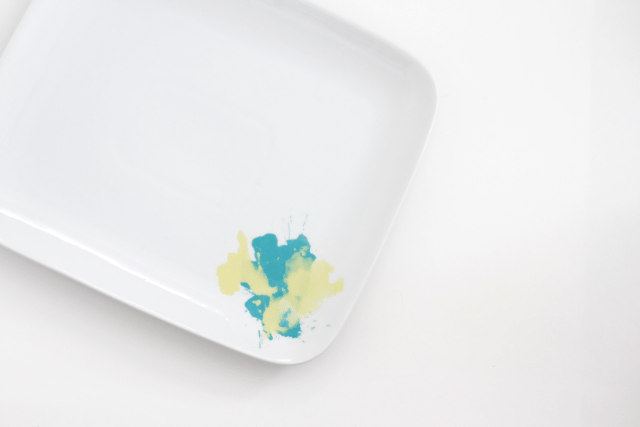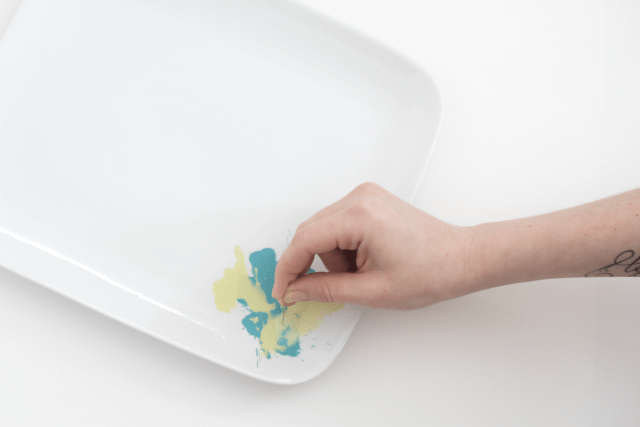 7.   If there are any air bubbles, simply pop them with a needle or pin, then flatten with your finger (being careful not to smear the image, just lightly press straight down). Allow the tattoo to dry.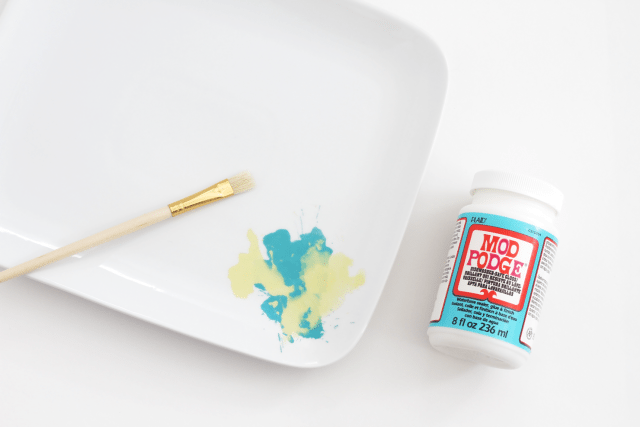 8.   Optional: If you want to make the watercolor design permanent, seal with dishwasher-safe Mod Podge. Let it dry, and you're done!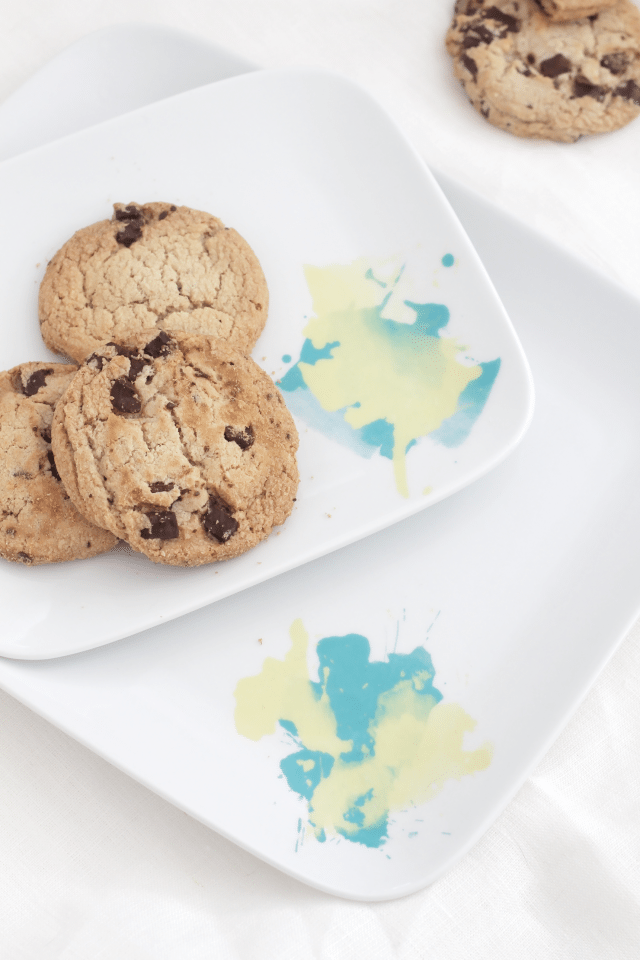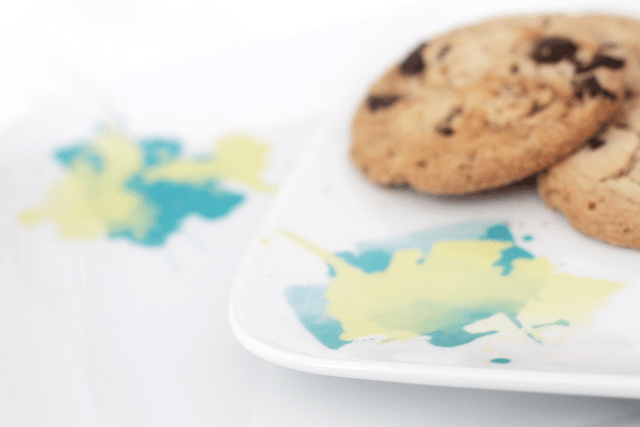 Last month it was trivets, today it's serving plates. Can you tell I'm itching for a fancy spring brunch?!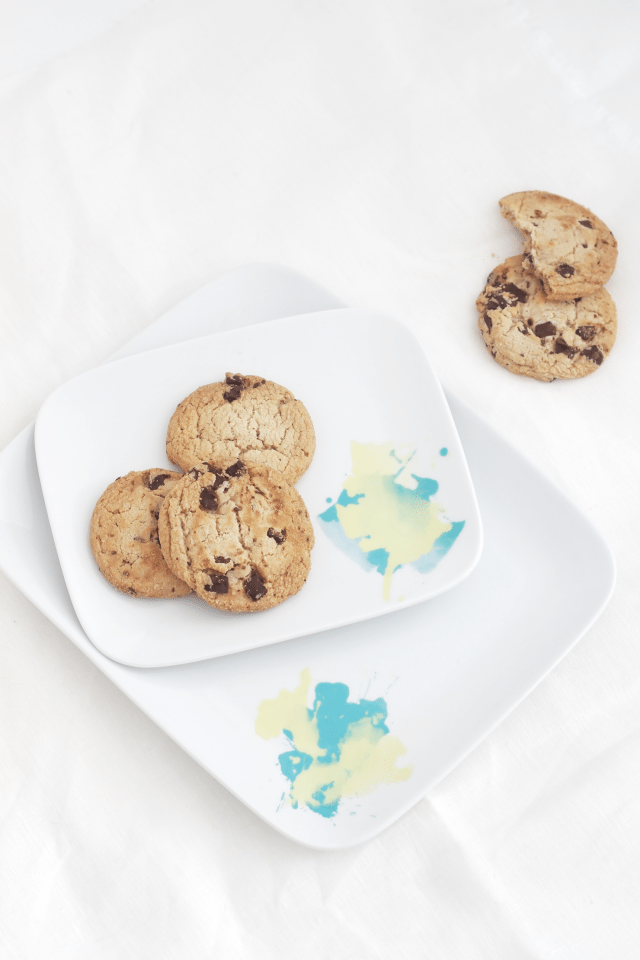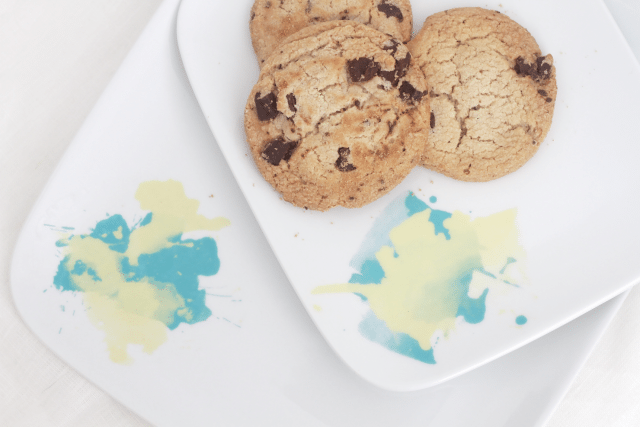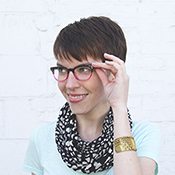 Marlene Sauer – Idle Hands Awake
Blog . Instagram . Facebook . Pinterest . Twitter
Paper-pusher by day and paper-and-everything-else-crafter by night, Marlene believes creativity is what life was made for. Her blog is a DIY blog for creatives in the making—because creativity is a skill that you can practice like any other. When not harassing the poor folks at her local craft store, you can find Marlene curled up with her three cats, a chai tea, and a library book. She also sometimes still has time for her husband, if he's holding up props during photoshoots.