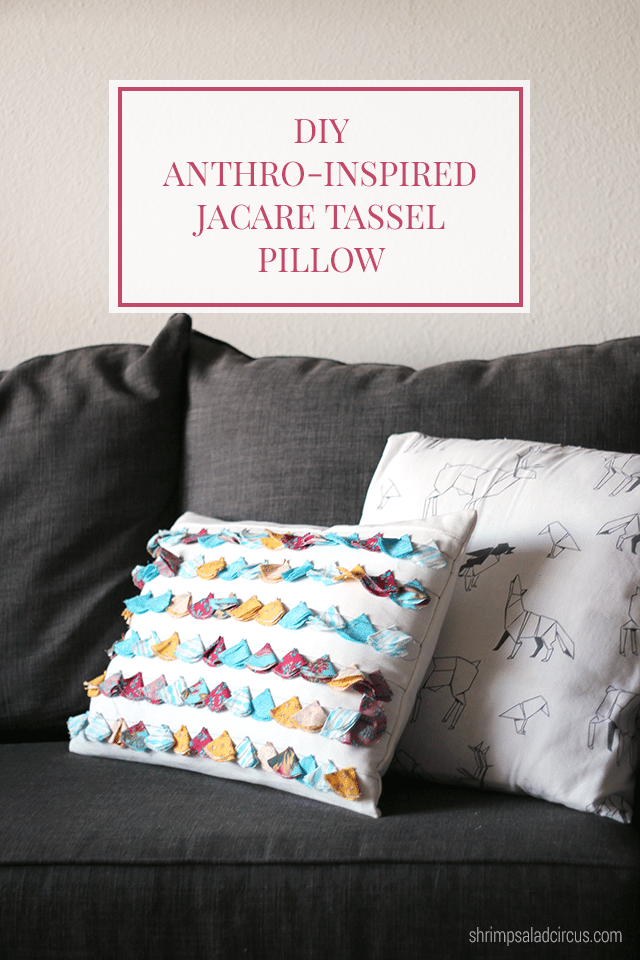 I think Anthropologie's Tasseled Jacare Pillow is absolutely beautiful. The texture, color, and sense of movement are all perfect! BUT I can't spend $88 on a pillow. Ever. I simply can't justify spending almost $100 on something that – if we're being totally honest here – is probably going to end up being a glorified cat scratcher…
I also wanted to try a little bit more of a muted color palette, so clearly the only  solution was to make my own! Our couch came with a set of pillows* that I didn't love at all, so I re-covered the kidney pillow for this project. This is a great beginner-level sewing project, but consider yourself warned: it's tedious cutting all those circles! 🙂
*Is that a normal thing to do? Seems weird to me. Just because I bought a grey couch doesn't necessarily mean that I'm into Kelly green pillows…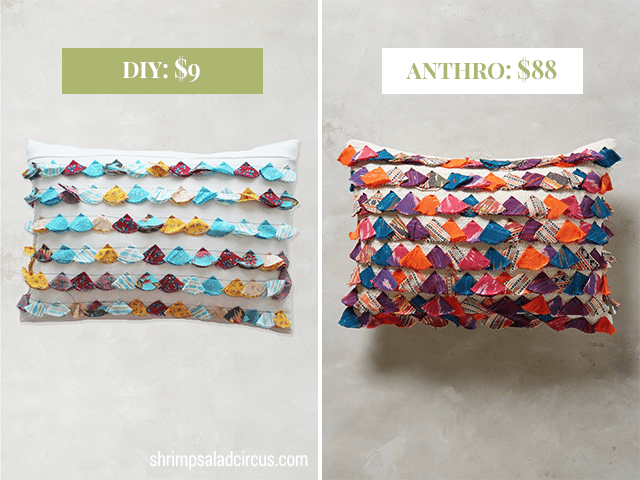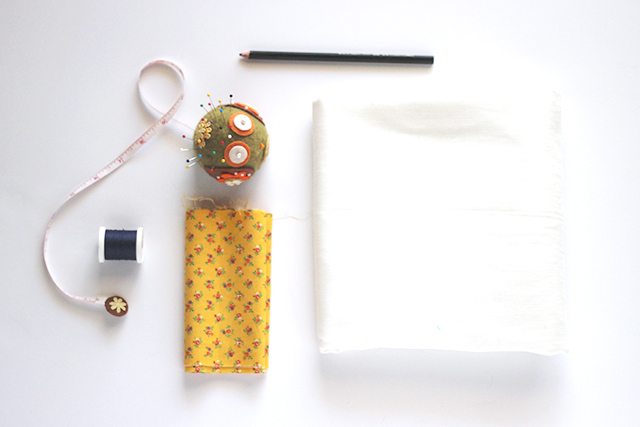 Supplies
4-7 different fabric prints in coordinating colors
Heavy white fabric sized to fit your pillow
Thread
Pins
Scissors
Fabric pencil/marker
Glass or other round object to trace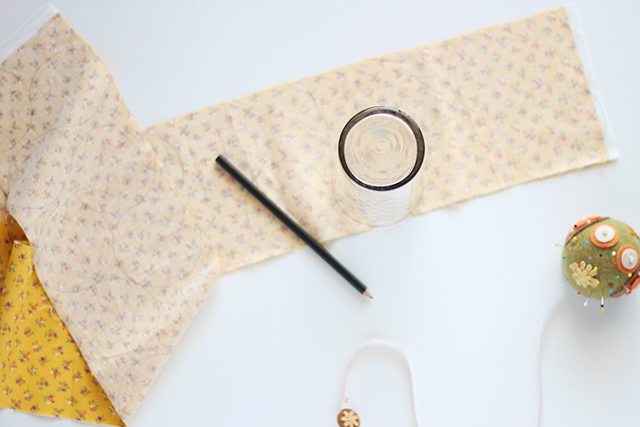 1.   Use a glass or other similarly-sized round object to trace a circle onto a corner of the back of your fabric.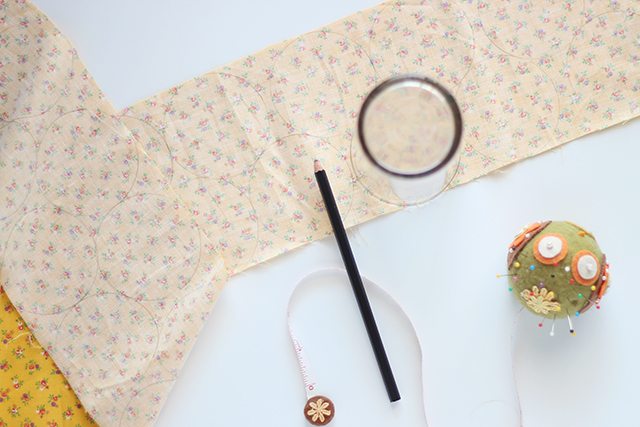 Continue tracing as many circles as you can fit on that piece of fabric.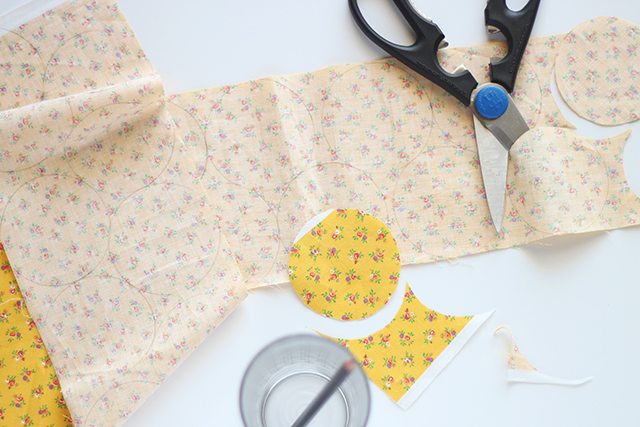 2.   Cut out each circle. Don't worry if your cuts aren't perfect. Part of the charm of this pillow is in the imperfections!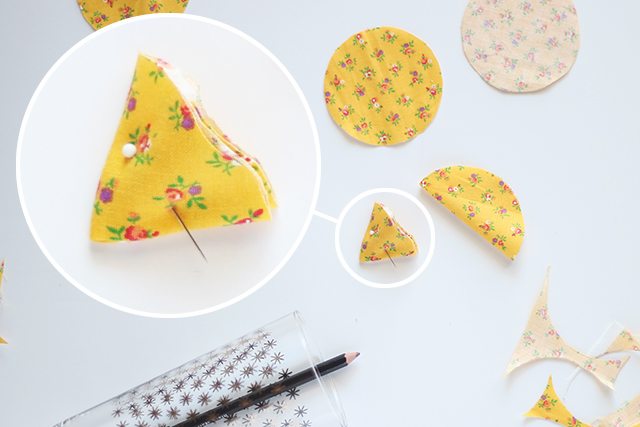 3.   Fold a circle in half and then in half again. Fold it in half and pin through all the layers near the top. See the close-up of the picture above to get a better idea of what one tassel should look like.
You can fold some of the tassels inside out, too, to give even more variation in the finished product!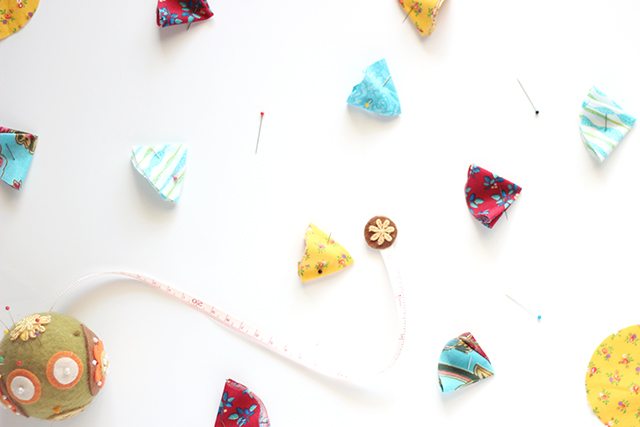 4.   Repeat the process with the rest of the fabric, creating a whole bunch of pinned tassels.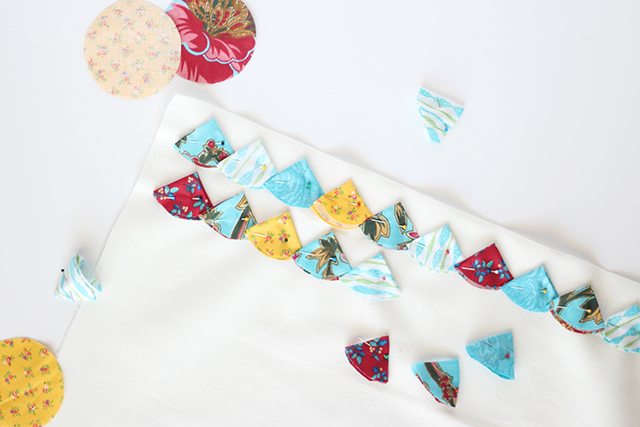 5.   Starting at the top left corner of the pillow cover fabric, unpin a tassel, and re-pin it through the fabric. Continue pinning tassels from left to right, overlapping them slightly.
When you get to the end of a row, start again on the left below it. The Anthropologie pillow has the rows spaced a little closer together than mine. You can space them as closely as you want. It's just a matter of personal preference!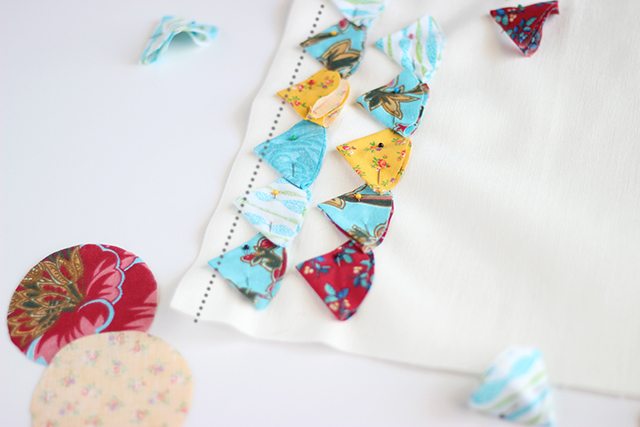 7.   Once you've pinned tassels all the way across the entire front of the pillow cover fabric, it's time to start sewing. Starting at the top, machine-sew a straight stitch right across the very top of the tassels, as indicated in the picture above. Remove the pins as you go so that you aren't sewing over them, and then move onto the next row until you've finished the whole tasseled area.
8.   All you need to do now is sew up the pillow cover, making sure that the tassel portion stays front and center! Ruffle up the tassels a bit when you're done to give them that beautifully random quality.