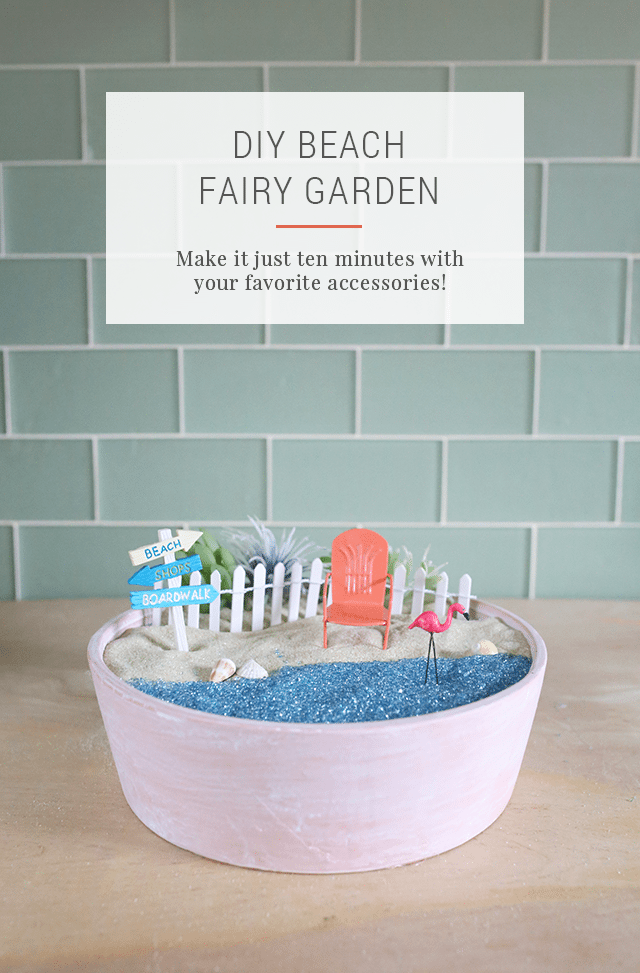 This month for Michaels Makers, they asked me to do something with spring florals, and honestly I'm not a big artificial flowers person.
But it turned out that was the perfect way to get me out of my post-holiday creative rut, since it inspired me to create this DIY beach fairy garden tutorial. Instead of going for traditional silk flowers, I decided to embrace green with some unkillable succulents — the best kind, right?!
Looking for more inspiration? Visit Michaels' blog, The Glue String, to see the rest of the Michaels Makers' spring floral project ideas.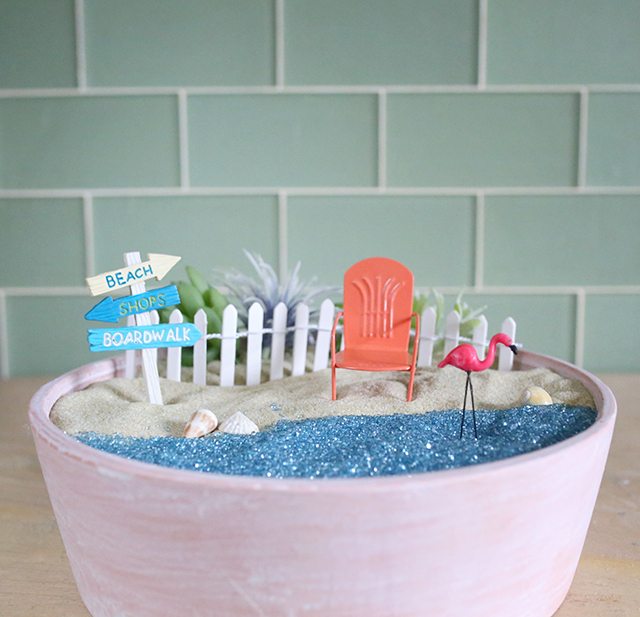 bv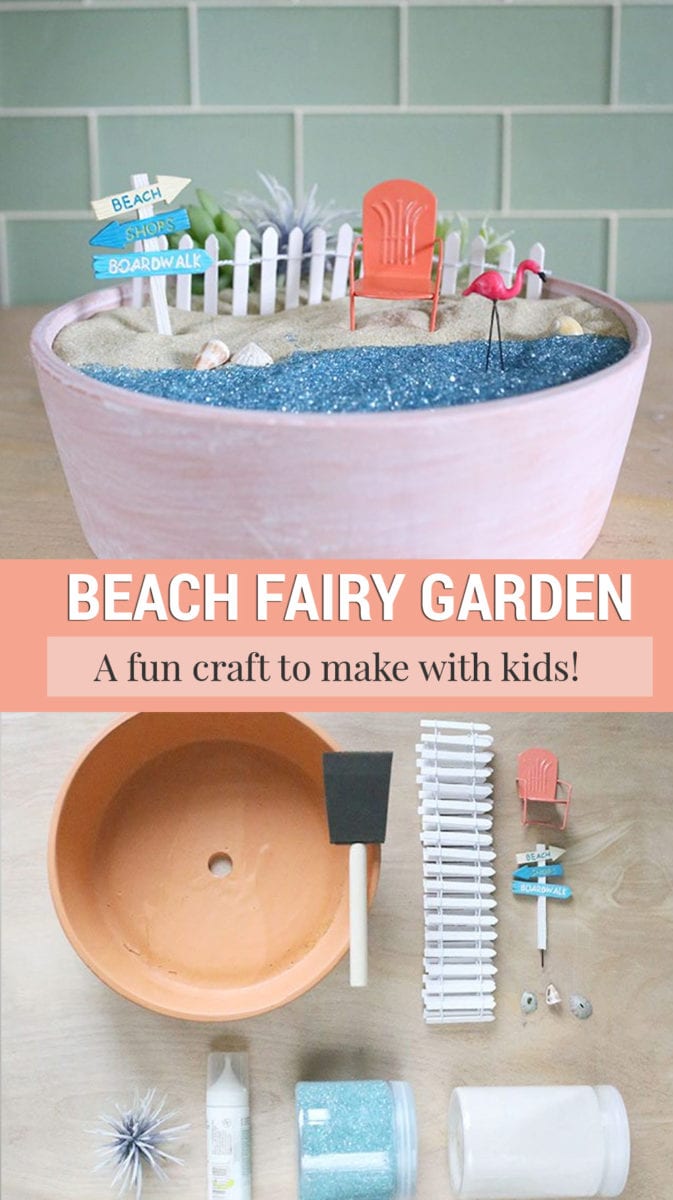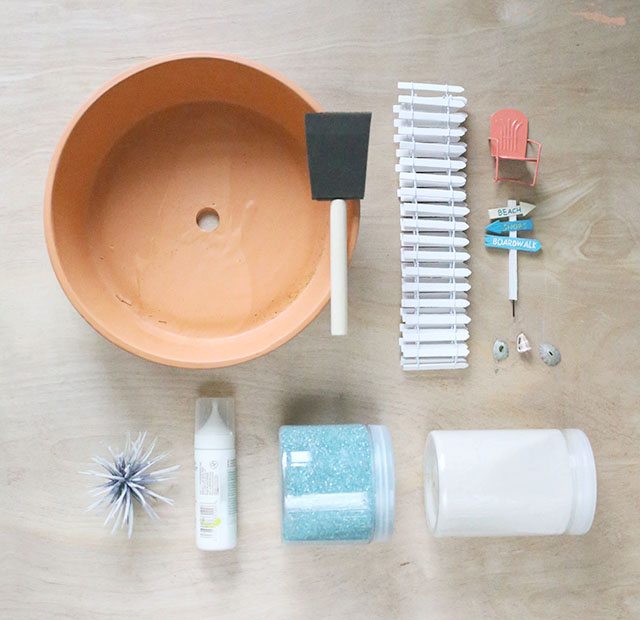 Beach Fairy Garden Supplies
Michaels has more 1,800 blooms & greenery in their new Flower Market, including trendy succulents and real-touch flowers, so don't feel like you need to use real (i.e. killable) plants!
Shallow terra cotta planter
White acrylic paint
Foam brush
Plastic grocery bags
Aluminum foil
Hot glue gun and glue stick
Sand
Blue glass beads or granules
Miniature fencing
Miniature beach props: shells, beach chairs, etc.
Plants: either air plants if you're going for the real deal or artificial succulents or grasses
DIY Beach Fairy Garden Tutorial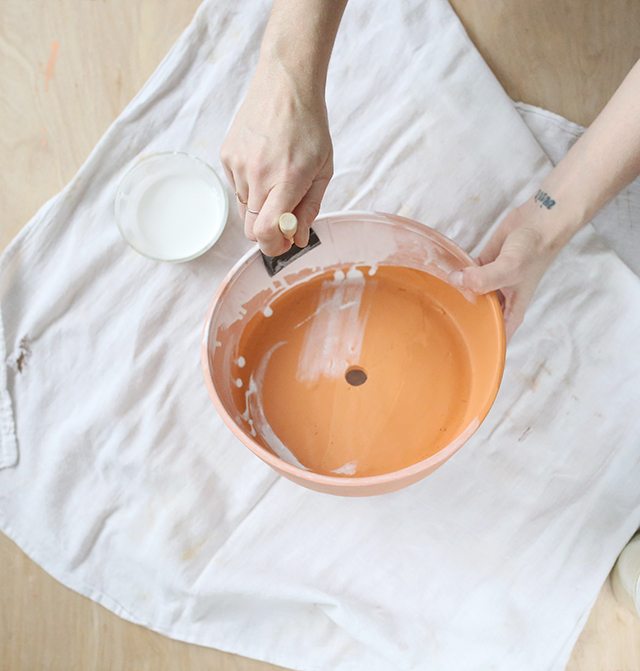 1. If you're using a terra cotta planter like I did, then you can whitewash it to give it a more beachy look.
Squirt a dollop of white acrylic paint into a little dish, and add an equal amount of water. Mix it up, and brush it all over the planter with a foam brush, damp rag, or paintbrush.
After it dries, decide if you want to add a second coat to make it lighter.
Tip: There's no need to paint the inside bottom, since it'll be covered!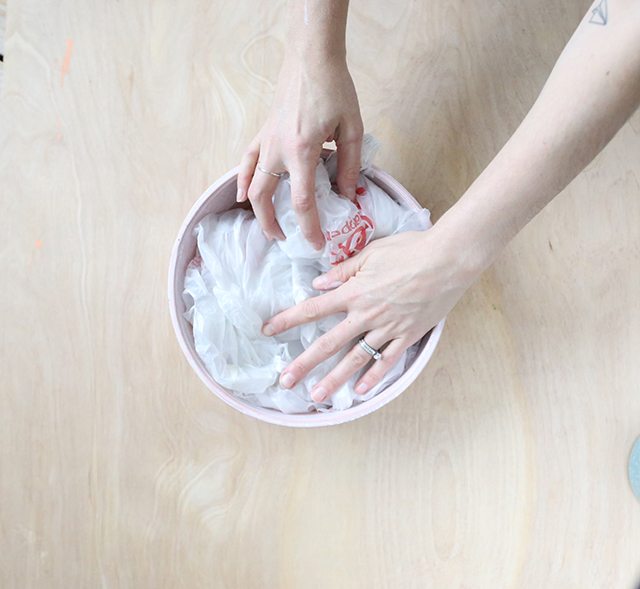 2. If your planter is deeper than an inch, crumple up a few plastic bags to fill the base. This way, you won't need to use as much sand, and it won't be as heavy.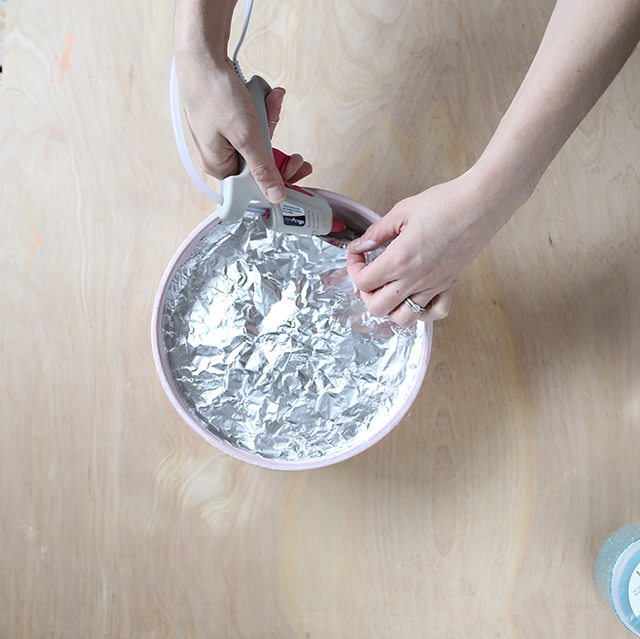 3. Cut a piece of aluminum foil about a quarter inch bigger than the opening of the planter. Tuck it over the crumpled bags, and use a hot glue gun to attach the edges all the way around the inside lip of the planter.
This will keep the sand from sinking into the crumpled bags, but be sure to actually glue it, or the sand will fall in around the edges!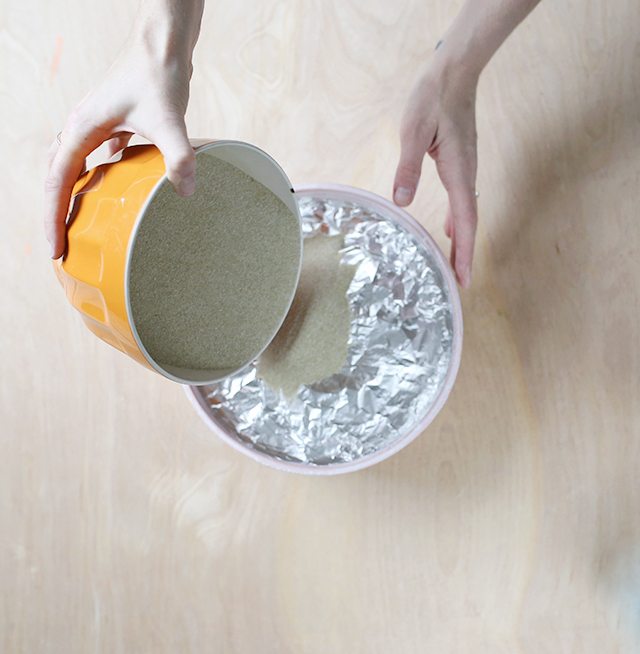 4. Fill the planter with sand.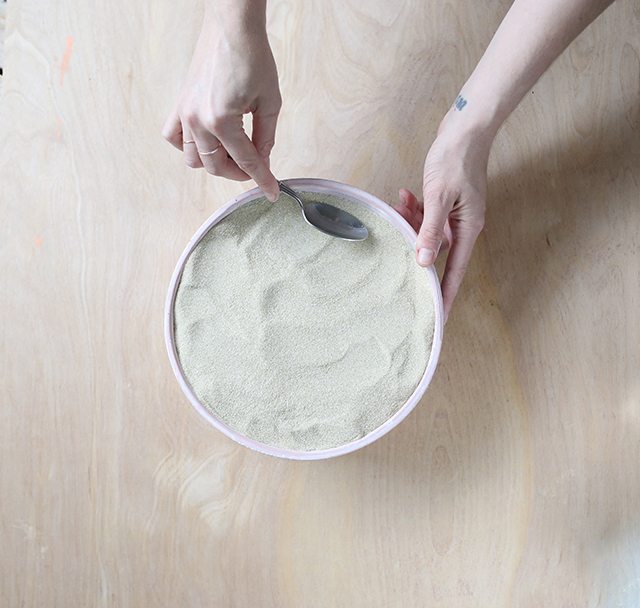 5. Use a spoon to scoop out a hollow spot on one side. This is where we're going to add the "water." Make it a gradual incline, just like a real shoreline at the beach.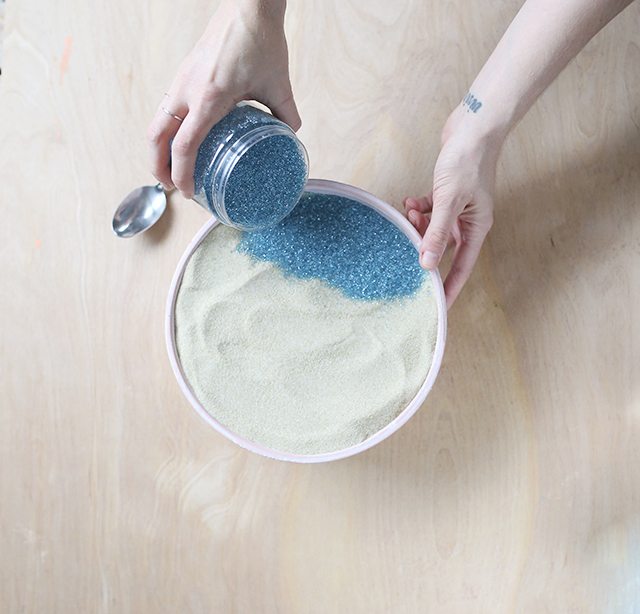 6. Pour your glass granules or beads into the hollow spot. Don't worry about making the shoreline too perfect. A real beach doesn't have straight lines!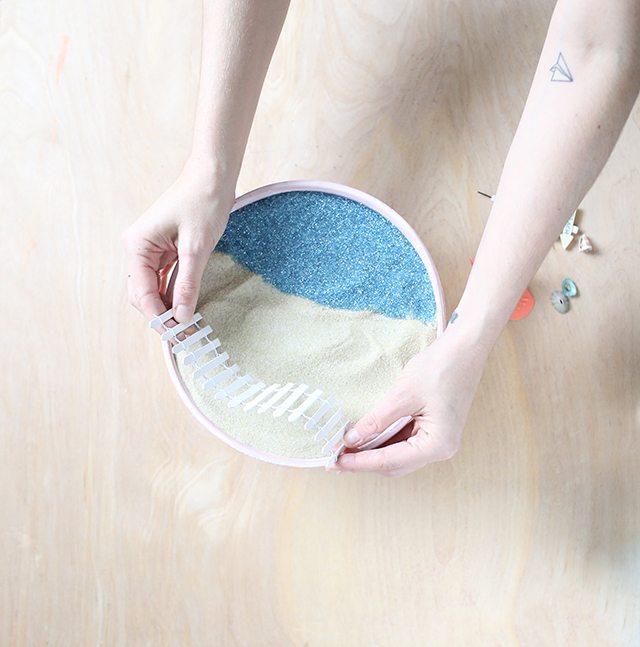 7. Cut a piece of miniature fence to fit across the back of the planter. Nestle it down really well into the sand, leaving room behind it to add plants later.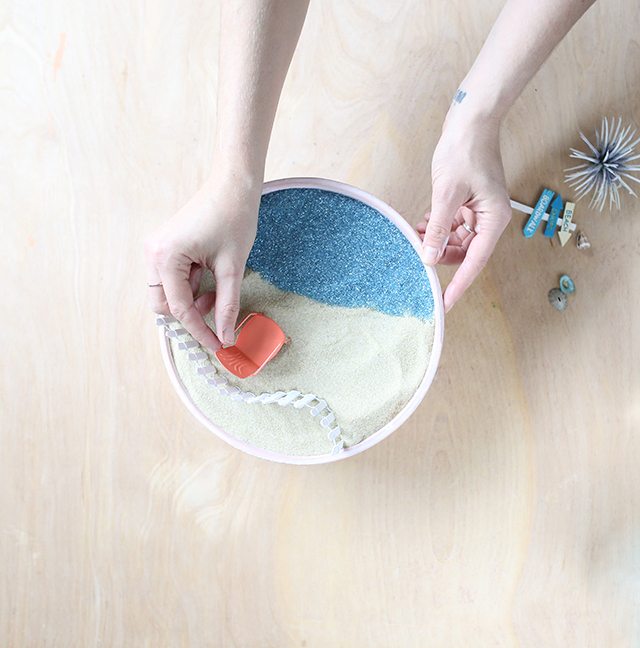 8. Add your miniature props, and be creative! I used a little lawn chair, a beach sign, some real seashells, and a flamingo.
Other ideas: little sandcastles and buckets, tiny drink bottles, beach towels, pool floaties, etc.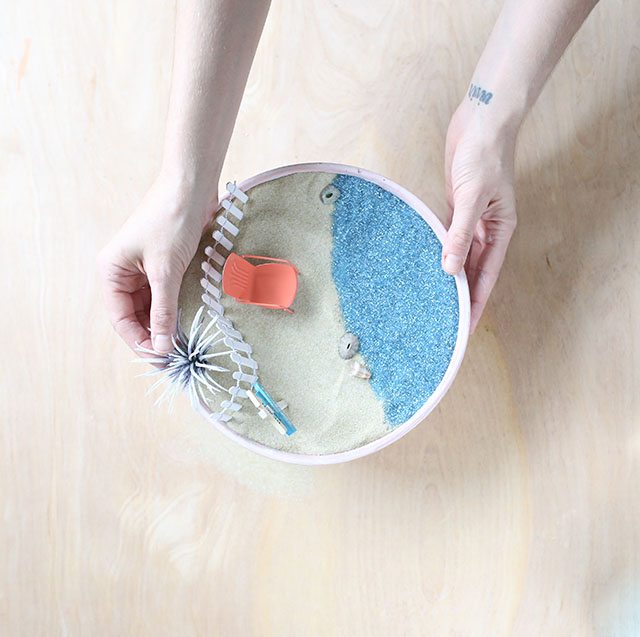 9. Finally, add your plants! Tuck them into the little dune behind your fencing.


Now that you've tried my DIY beach fairy garden tutorial, be sure to share pictures on Instagram because I'd love to see! Just tag them with #shrimpsaladcircus so I can't find them!