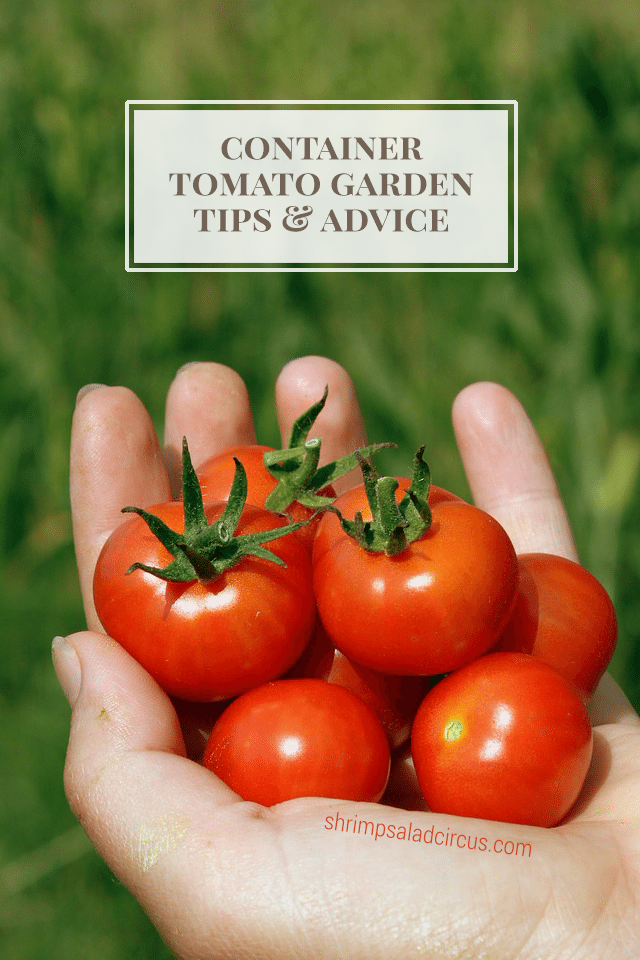 I have recently become obsessed with gardening. I don't really have much in the way of outdoor space, so I generally stick to containers. Today's tutorial will show you how to grow tomatoes in containers, organic-style. This may seem pretty basic, but I've picked up a few tips and tricks that I didn't know during my research.
But first, here are more great gardening posts:
Container Tomato Gardening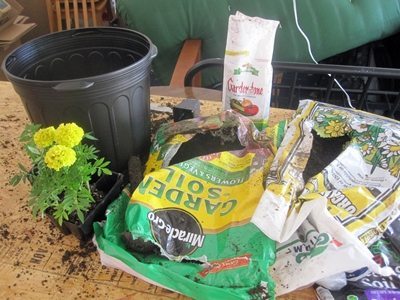 Supplies
3-5+ gallon pot
Organic potting soil
Organic compost
Organic fertilizer mix
Young tomato plant
Hand spade
Marigold plant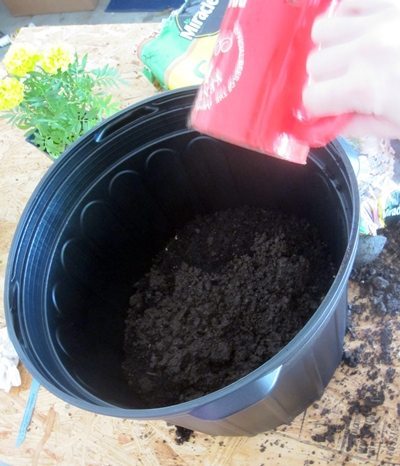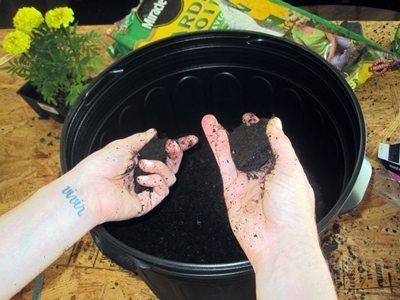 1.   Begin by filling your pot with alternating layers of soil and compost. The layers should be around three inches deep. Break up any clumps with your fingers as you go.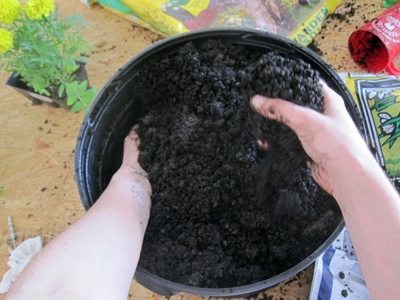 2. When you get the pot completely full, use your hands to blend the mixture together a bit, as if you were tossing up a salad.

3.   Add a big handful of your organic soil amendment mix to the top of your soil-compost mixture. I used Espoma's Garden-tone. Use your hands to work it into the top four inches of soil mix.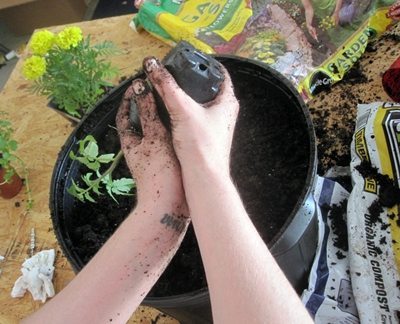 3.   Cradle your tomato seedling around the base with one hand. Flip it over, and gently squeeze the little pot while wiggling it back and forth. Your plant should slide out pretty easily without any tugging or pulling. I used three varieties of tomatoes, one per pot, based on their maturity date so that I will have ripe tomatoes throughout the season. Mine are Early Girl, Sweet 100 Cherry, and Better Boy.

5.   Gently loosen the root ball to encourage it to grow outward, rather than in the shape of its little pot. Just squeeze it with your fingers in a few places to break it up gently.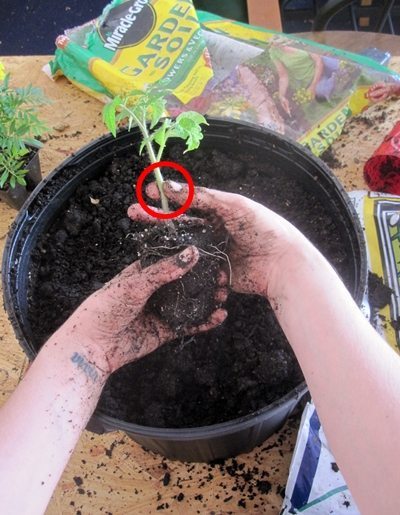 6.   Use your little spade to dig a small well out for your tomato plant. This next bit will seem counterintuitive but will help a lot in the long run. Snip off the first set of leaves, and plant the tomato in all the way up to the lowest set. You can see this in the picture by where I've got my fingers. Tomatoes grow roots out of their stems, so this will enable your little seedling to grow a much stronger root network.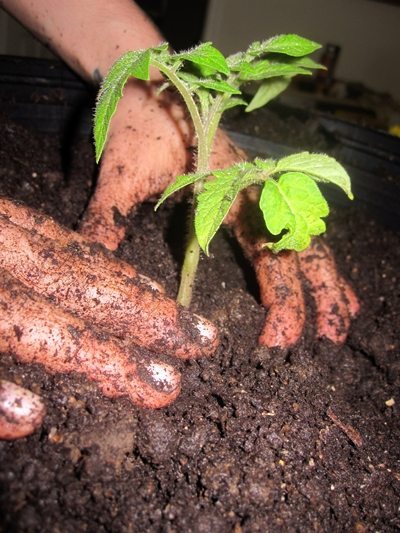 7.   Tuck it in all the way up to that lowest set of leaves, and then gently press the soil down around it, being sure not to pack it down too tightly.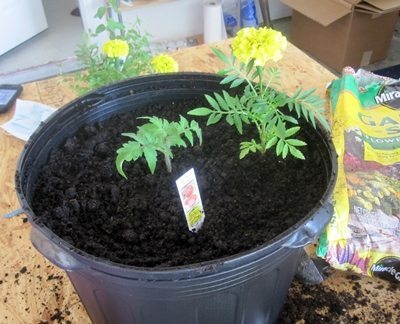 8.   Pot a little marigold plant or two into the edges of the pot if you'd like. The marigold serves as a natural form of pest control, repelling a great variety of bugs.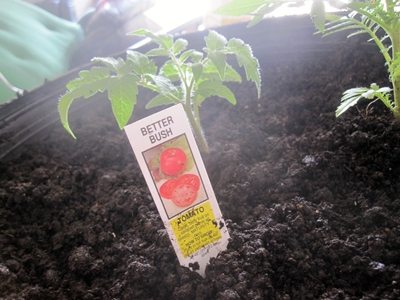 9.   If you're growing multiple varieties, be sure to mark each plant so that you can tell them apart later. Go put your new baby in a full-sun area, and keep it watered!