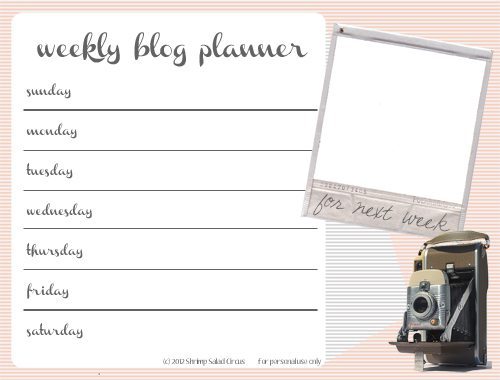 I think that most of us can agree that we'd get a lot more done (and done better, at that) if we were more organized. But you'd have to get organized for that to happen…
If you're even remotely like me, then you're kind of a mess. I'm the loser who makes a detailed grocery list and then leaves it stuck to the fridge when I head out to the grocery. I also forget my shopping bags in the trunk, but that's a story for another day. My point is that I struggle with organization and often forget or lose great ideas because I've not written them down. Or I've written them on the back of a gas station receipt and then tossed it in a wallet overhaul later that same day.
Think about the blogs you read daily – or even weekly. I'll bet they post often and with quality, well though-out content. If they didn't, you wouldn't keep going back.
To become one of those blogs, you need to think about what you're giving your readers. The best way to do that is to plan it out in advance. Write it down. Maybe even come up with a recurring weekly feature, like Wardrobe Wednesday or Photo Fridays (or Photo Phridays, if you want to take the alliteration to a whole new level…).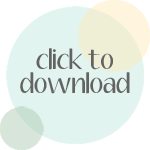 I've made you a weekly blog planner to make things really easy (and pretty!). Just download the file, print it out on standard 8.5″x11″ paper, and get planning. Sit down each Saturday, and write out your plan for the entire week following. Throughout the week, you can jot down ideas for the next one, too, so you never forget.
What's your biggest obstacle in being a better blogger? Let me know if you use this printable, and tell me how it's working for you!
credit: Ryan Warner – camera, Mellowmint – Polaroid, Sunshine in My Soul – font, Channel – font