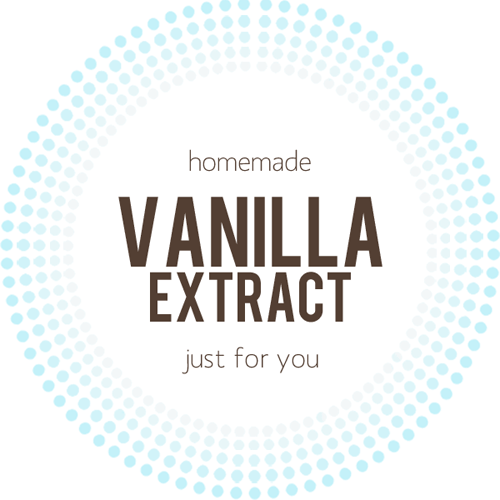 I know that all you've been thinking about since yesterday's tutorial is "Oh my gosh. Oh my gosh. WHEN is she going to give us those adorable labels for our impending vanilla extract endeavors?!" 
Well, friends – wait no more! The moment has arrived! You can click the little buttons below to download 8.5″x11″ sheets of labels. We used the two-inch labels for the two-ounce bottles and the larger labels for the four-ounce bottles. 



Once you download the labels, just print them out onto full-sheet sticker paper, and cut them out. Voila – your vanilla extract is infinitely cuter than anybody else's (anybody who doesn't read my bloggy, of course…)!
* Niceness Clause: Feel free to share this project link on your own blogs with the single label image, but I do ask that you link to the post for the actual downloads instead of sharing the full label sheets elsewhere. Thanks so much! 😀