Lately I've been craving all the carbs (thanks, pregnancy!), but for a twist I thought we could try a gluten free banana pancake recipe for all my readers with a wheat sensitivity or on a special diet.
A Quick Question
Do you have any special dietary restrictions that make it harder for you to find recipes? What sorts of food and ingredients do you look for?

Gluten Free Banana Pancake Recipe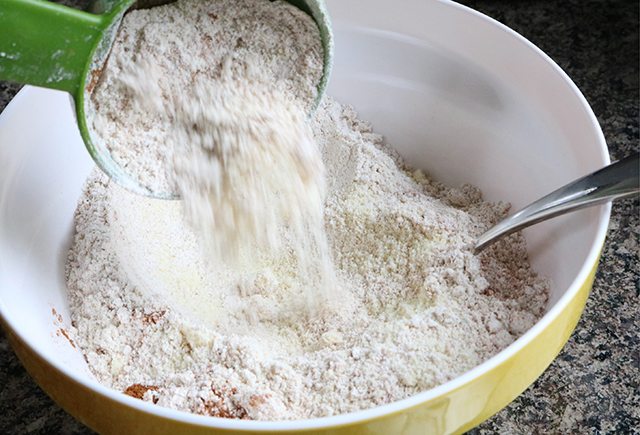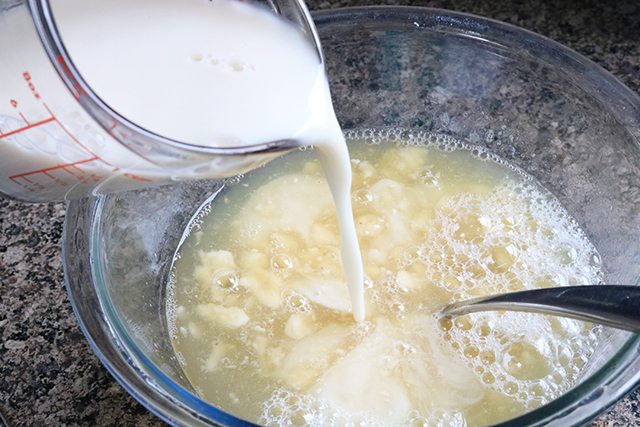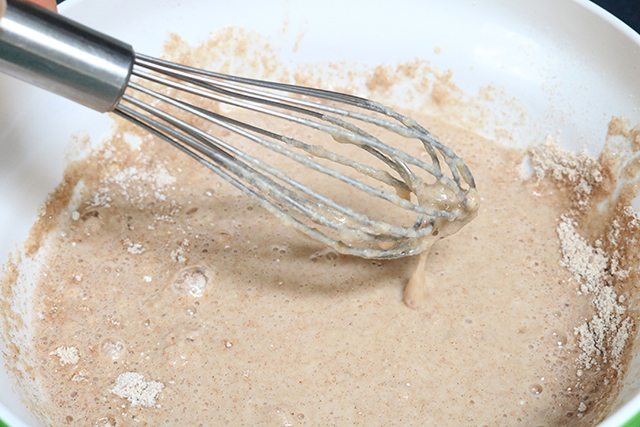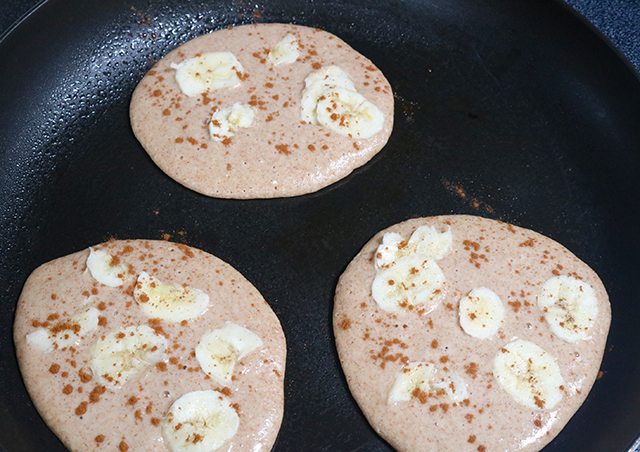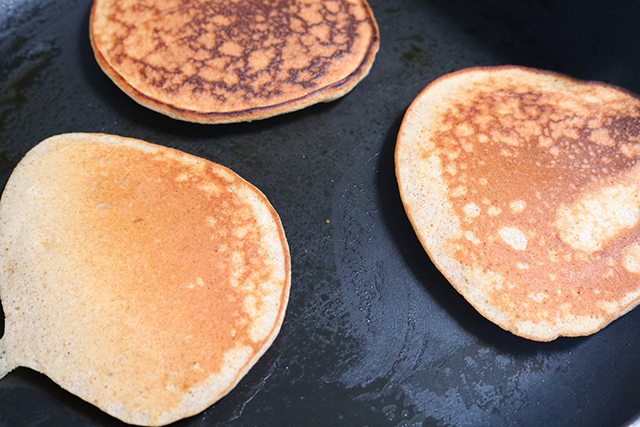 Gluten Free Banana Pancake Recipe
Author:
Prep time:
Cook time:
Total time:
Ingredients
1 1/2 cups almond meal
1 cup gluten free oat flour (or gluten free oats ground into a flour)
1 teaspoon baking powder
2 1/2 tablespoons + 1/2 teaspoon cinnamon (divided)
3 bananas
2 tablespoons pure maple syrup
3/4 cups almond milk
1/2 teaspoon almond extract
Instructions
In a large bowl, combine all dry ingredients and mix well.
In a smaller bowl, mash half of one of the bananas. Combine remaining liquid ingredients with the banana.
Add the wet ingredients to the dry ingredients and whisk until no clumps remain.
Spray a large pan with non stick spray and heat over medium heat. Portion and pour the pancake mix into the pan.
Slice one full banana into extremely small slices- these will top the pancakes.
Top each pancake with the small sliced bananas and a sprinkle of cinnamon.
Cook for 5 minutes or until slightly firm and brown on the underside. Flip and cook for another 2-3 minutes. Repeat with the rest of the batter.
Slice the remaining one and a half bananas into thick chunks and serve on top of the pancakes with syrup.