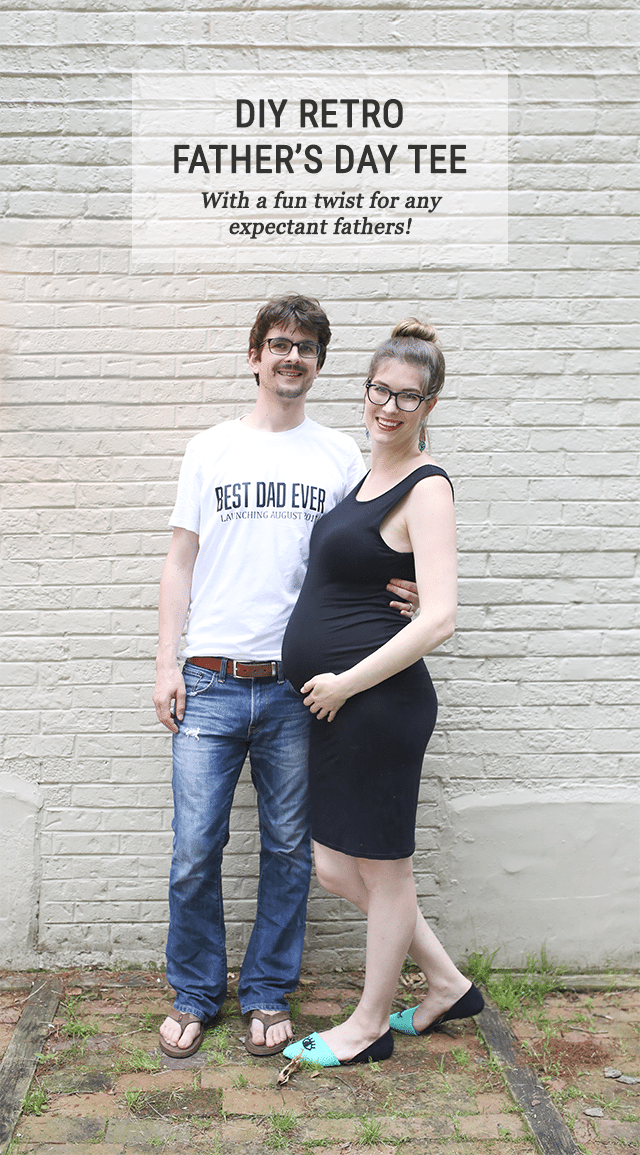 This Father's Day is a really big, super huge one for our little family.
Even though our little Cricket isn't here yet, I'm totally counting this as Andrei's first Father's Day.
The bump just naturally brings a lot of attention to us pregnant ladies, but for the expecting dads, it's business as usual. Which is a little bit of a bummer, don't you think? So when Michaels asked me to create a DIY Father's Day gift for this month's Michaels Makers challenge, I decide to make Andrei a little keepsake that also announces that he's got a little human on the way. 🙂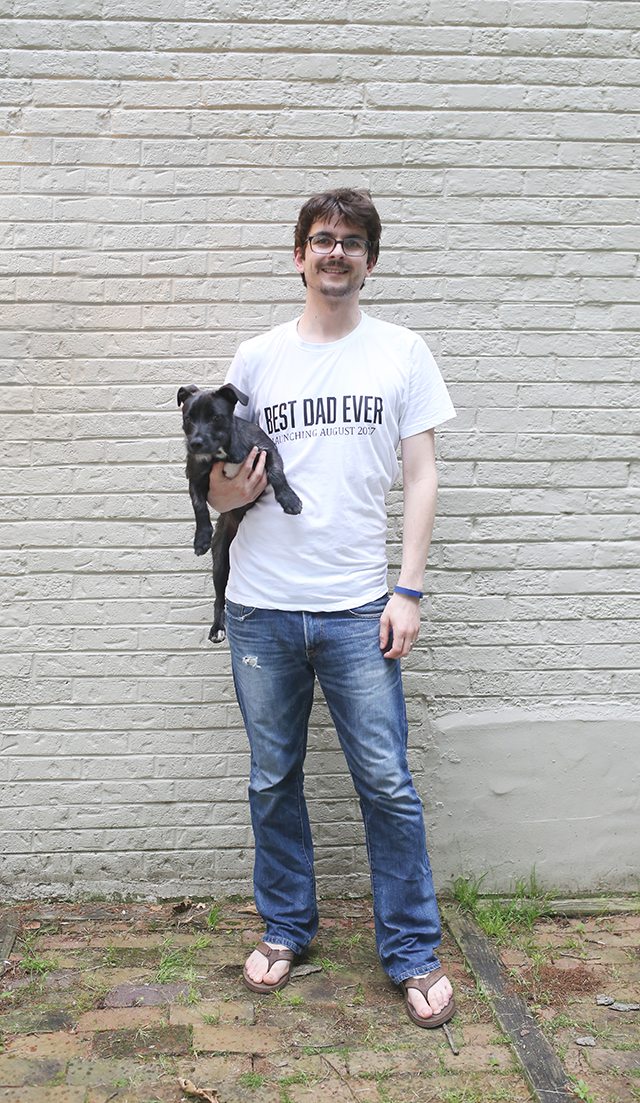 From handmade cards to DIY t-shirts, Michaels has everything you need to make Dad's day special. Looking for more Father's Day inspiration? Make sure you visit Michaels' blog, The Glue String, for more Dad-inspired project ideas.

Supplies
Cricut machine and iron-on vinyl
OR Iron-on letters
Plain tee shirt
Iron

1. When working with any sort of clothing or fabric, always begin by washing the item to remove any residues or sizing that might be on the fabric.
2. Cut your template out of the iron-on vinyl using a craft cutting machine. Don't forget to reverse your image, or it will appear as a mirror-image on the shirt.
If you don't have a machine, you can just use premade iron-on letter that come in packs in the tee shirt section.

3. Peel away the backing if you cut out your own letters, and place the design onto the center chest of the shirt.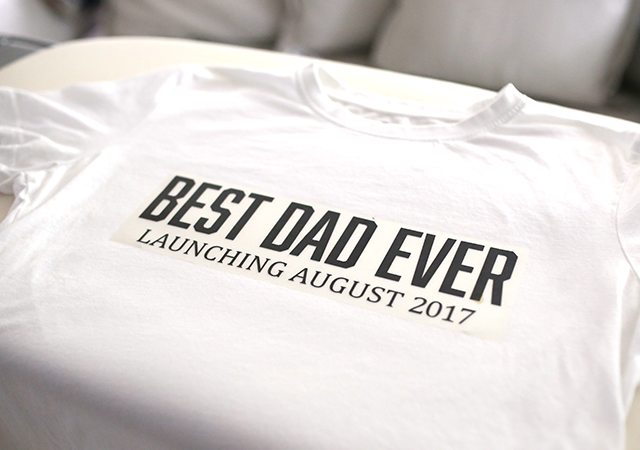 If you're using premade iron-on letters, arrange them evenly across the center chest of the shirt.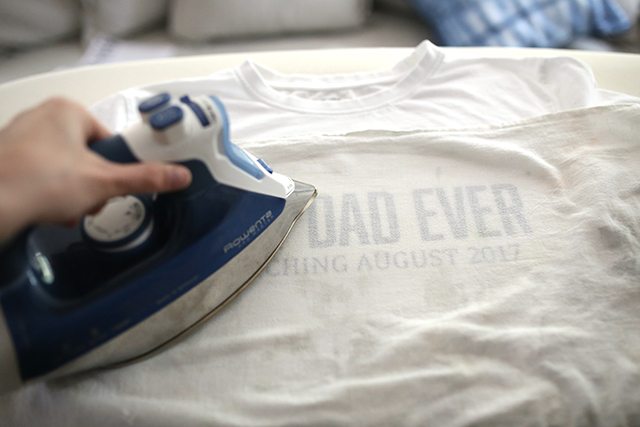 4. Lay a tea towel, another tee shirt, or another piece of thin cloth over the letters. Press firmly with the iron according to the instructions on your iron-on vinyl or premade letters.
Flip the shirt over and iron from the back as well.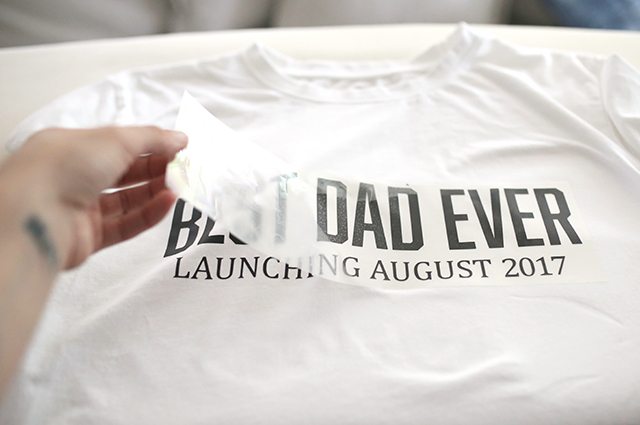 Tip: To help the design last longer, always wash and dry the shirt inside out. If you do notice any peeling at the corners, you can just re-iron the loose spot.