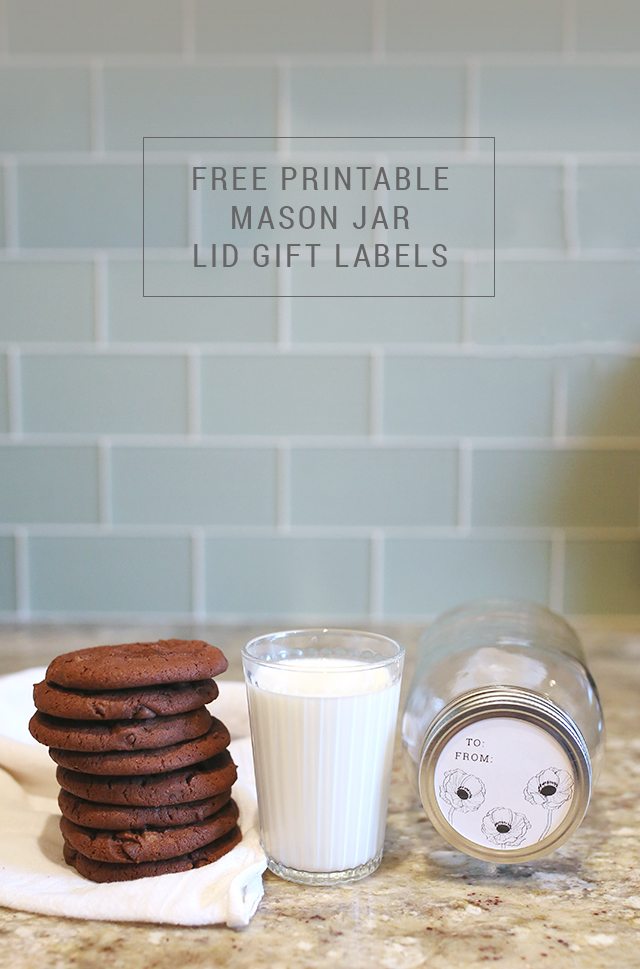 Yesterday I did a holiday card holder, but today we're going the other direction: gift giving instead of receiving.
We're all insanely busy around the holidays, right? We don't always have time to whip up a batch of freshly-baked cookies for every last-minute gifting moment that arises.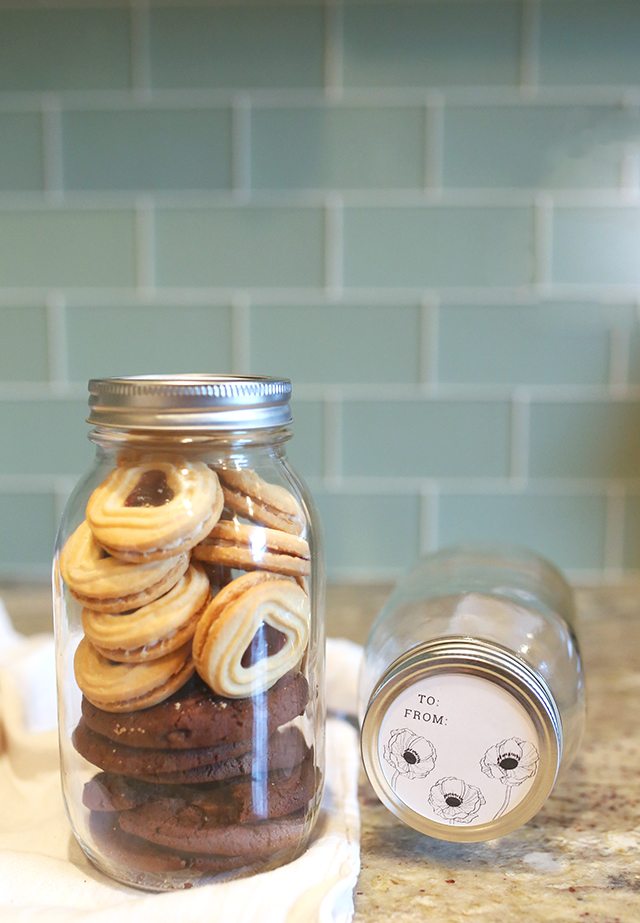 You Don't Have to Do It All. You're Not Super(wo)man.
So today I encourage you to take a moment to breathe. Grab a box of cookies from your favorite bakery instead of making them from scratch if you don't have time (or even if you just don't feel like it).
P.S. If you're popping in from the Handmade Holidays Blog Hop, welcome! You were probably expecting cookie mix and calligraphy, but sometimes life (and scanners) intervene, and you get something different but just as pretty. I hope you still enjoy! 🙂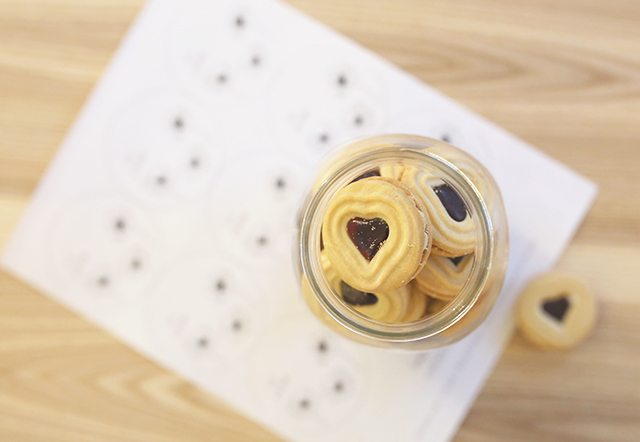 How to Make Store-Bought Cookies Look Like a Million Bucks
Make your store-bought (or homemade, of course!) cookies look like beautiful gifts by taking it up a notch.
Simply print out these free printable mason jar gift tags, and cut them out.
Fill a jar with cookies; add the flat part of the mason jar lid; top it with a label; and then screw the lid ring on!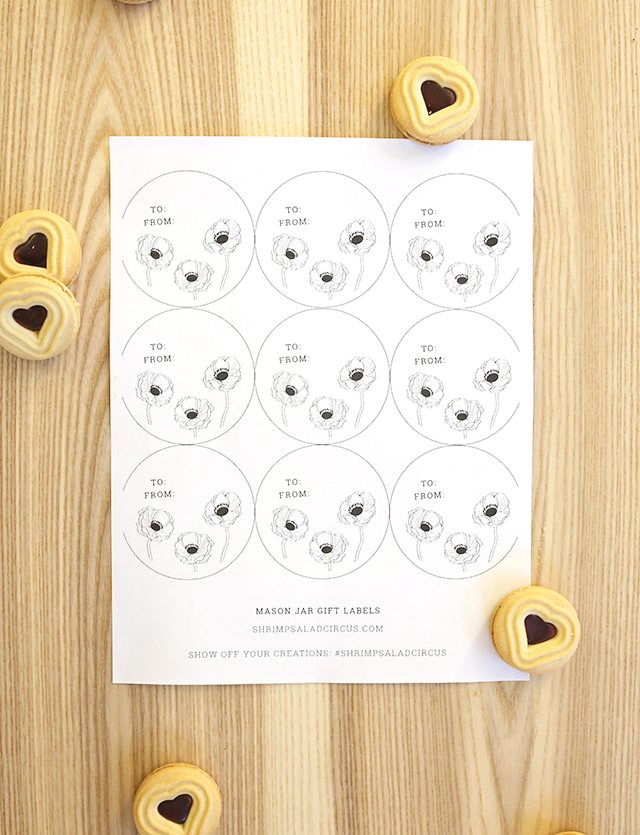 Free Printable Mason Jar Gift Tags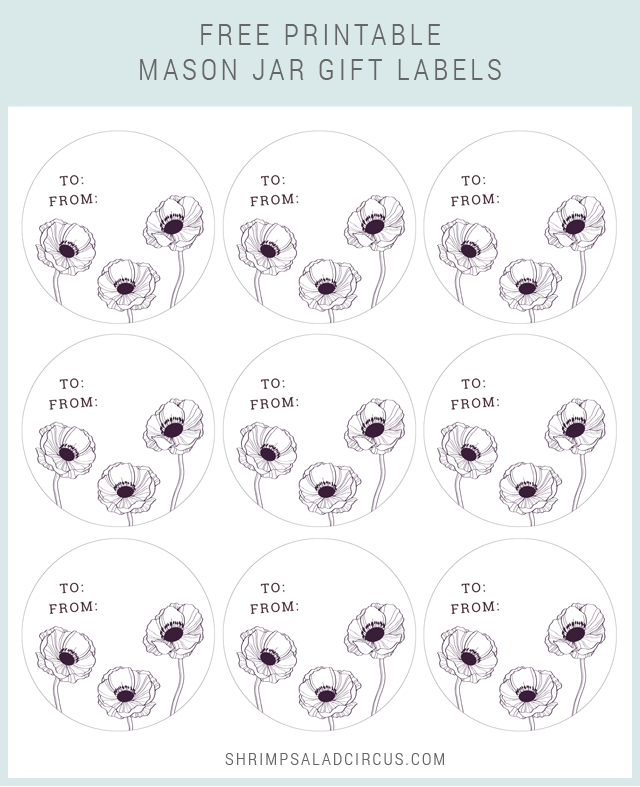 Just click the button below to open the PDF in a new tab.
From there, you can print on regular old computer paper.


Want to make it extra pretty? If you have a laminator or Minc machine, try adding some foil to make the flowers and words shiny!
Now, just add your name and your recipient's name for the perfect personal touch!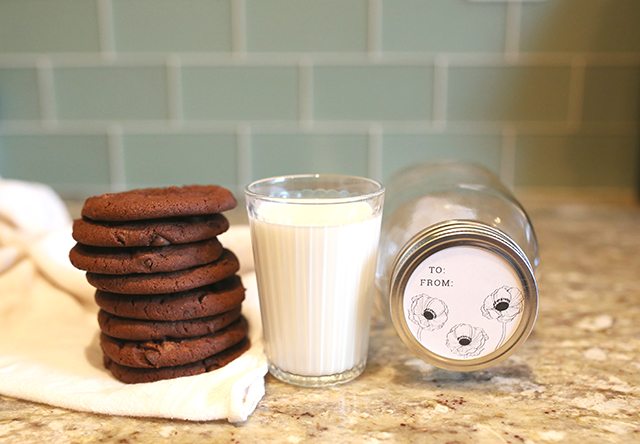 The Handmade Holidays Blog Hop
Check out my fellow blog hop participants to get all your holiday decor inspiration!
The Big Giveaway

Thanks to our wonderful blog hop sponsors, we have a whole slew of goodies to give away. Enter below!