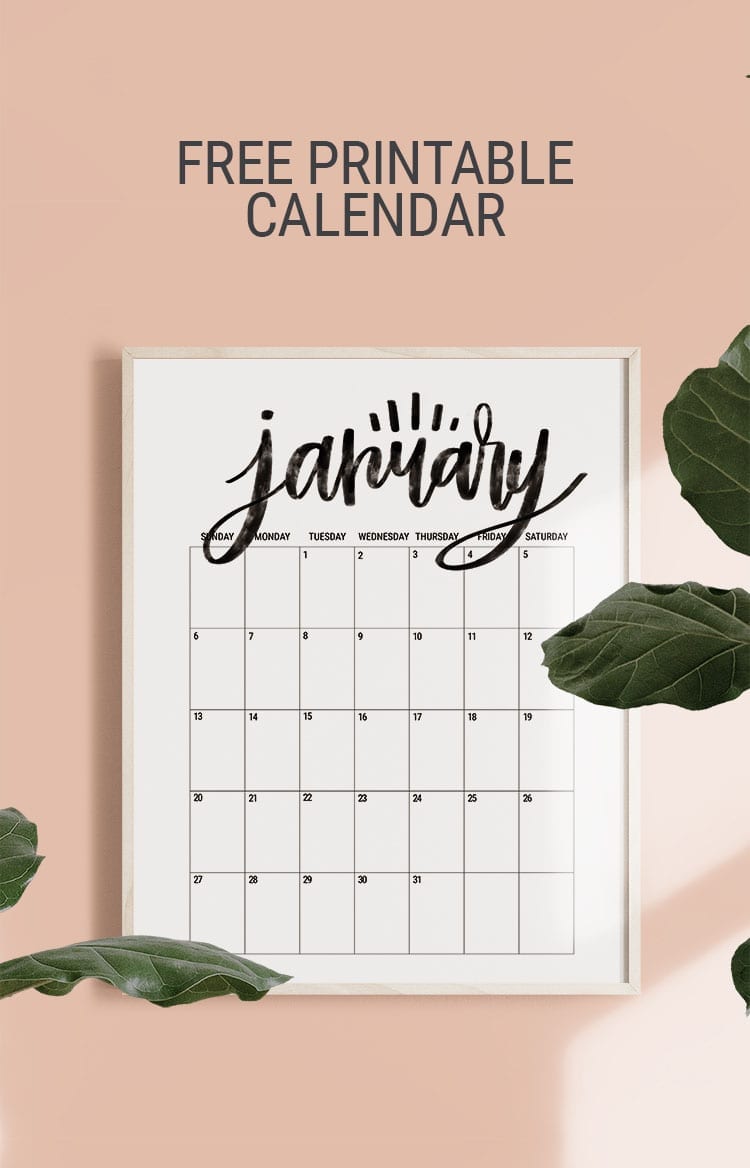 I'm ready for my award, you guys!
You know why?
Because I'm publishing my free printable 2019 calendar on time!
Last year I think I was at least a couple weeks into January before I managed it, and the year before I gave up entirely after awhile…
Just like last my 2018 printable calendar, this one can be printed out in two sizes: regular computer paper or 18″ x 24″ for a giant wall poster.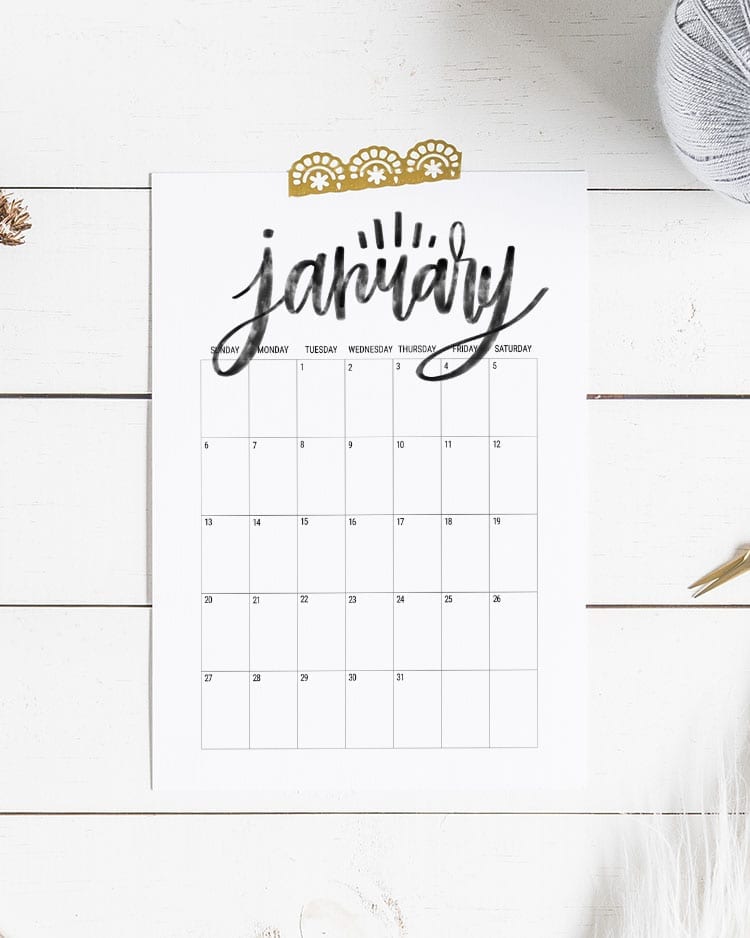 Why Two Sizes?
I recommend printing it in both sizes. That way you can keep one with you for jotting down appointments on-the-go.
And you can hang the big one on the wall to keep track of the whole family's appointments and events.
I have directions at the end of the post for printing the giant version. It's super affordable and can be done at your local copy shop!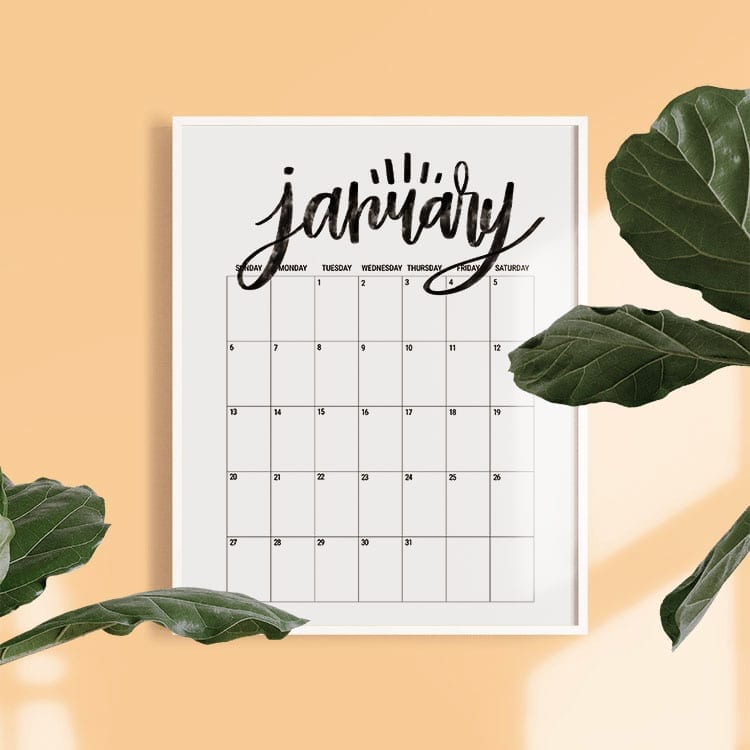 Tips for Using Your Printable Calendar to Get Organized
No matter which size you print, this 2019 calendar is a great organizational tool. I definitely go through phases where I use mine more than others.
I'm ashamed to say I have some months with zero writing on them… ?
But on the months where I actually do manage to stay on top of my calendar and my ever-growing to-do list, I have a few ways that I love to use my calendar.
Color-Coding
Use different-colored pens to mark down reminders, appointments, and events. Each color can indicate a type of event, like work versus personal, or a different person.
You could have a different color for each of your kids, for example!
You can use anything really, but I particularly love this colorful set of pens because they have a really precise fine tip and don't bleed through my paper.
You can even use colorful sticky tabs and flags to go along with your colored pens or pencils for items that might get moved around.
Stickers
Have you caught on to the newest wave of the sticker trend? If not, you're missing out! They're such a fun, adorable way to stay organized.
You can get printable planner stickers that you just print and cut out at home. If you're not the DIY type or just don't have access to a color printer, then there a ton of planner sticker options available to buy.
I love these because you can mark down things like doctors' appointments, gym visits, play dates, etc.
Sticky Notes
Are you a bit of a perfectionist? Or maybe a commitment-phobe?
I have a friend who uses my calendars, and she doesn't like to write her plans on in pen until she's 100% sure they're going to happen.
She pens them in later and then keeps her calendars as sort of a scrapbook of what she did the previous year. I kind of love that idea because it's memory-keeping as you go.
If this sounds like you, then one option is to cut sticky notes in half (or whatever size you need) and mark down your plans. Then, when you're ready, just peel off the note, and make it permanent underneath.
Hand Lettered Free Printable 2019 Monthly Calendar
I hand-lettered each month to make a beautiful statement piece, but I kept it simple enough that it won't eat up all your printer ink.
Read on to get your hand lettered free printable 2019 calendar!
How to Download the Calendar
To download the calendar, you'll need to sign up for my newsletter. Within a few minutes, you'll get an email with a link to my free content library and an exclusive password.
How to Print the Calendar
The wall poster version is sized to print at 18″ x 24″ to give you plenty of space to jot down all your appointments and notes*.
You can print these as engineer prints at most copy shops.
I uploaded mine to Staples.com and then picked them up in-store later that day. Right now it's $1.79 per page to print an 18″ x 24″ sheet, and you can get a small amount of cash back through Ebates when you make your purchase.
*If you don't want to print the calendar this big, don't worry. You'll also get a link to download a regular printer paper sized version when you sign up for my newsletter!
Get Your Free Printable 2019 Calendar Now