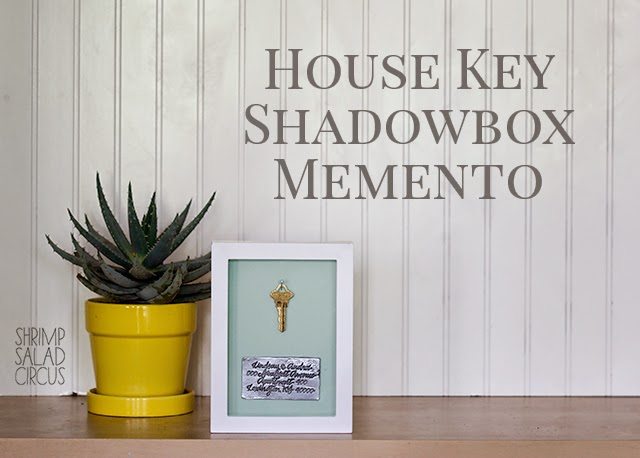 In the interest of full disclosure, I received craft supplies free of charge from Sculpey but was not compensated financially. The project and post are, as always, my own creation. This post contains affiliate links to help fund my bloggy habit – thanks!
Totally Tutorials
and
Sculpey
sent me a sampler pack of clay and various tools as part of a tutorial exchange. Clay generally leads me to various jewelry ideas, but I wanted to do something a little bit outside the box (or inside the box, as it were…). Since we're getting ready to move – more on that later – this seemed like a great time for a project to commemorate the first apartment Andrei and I shared. Read on to find out how to make a permanent keepsake of your home.
P.S. This would also be a wonderful housewarming gift. You could have a return address stamp made first, and then give somebody the stamp and frame together.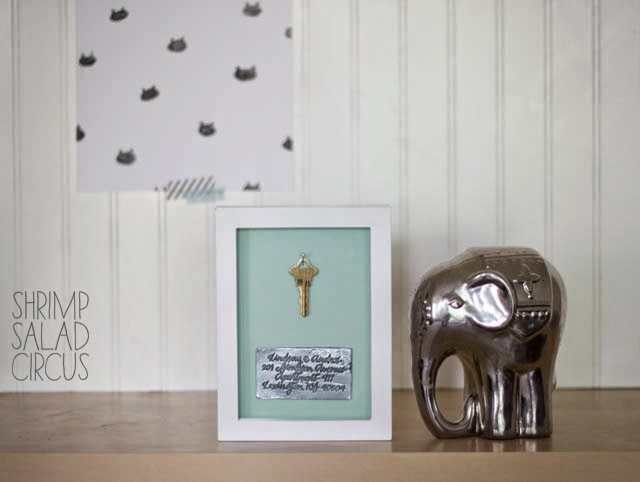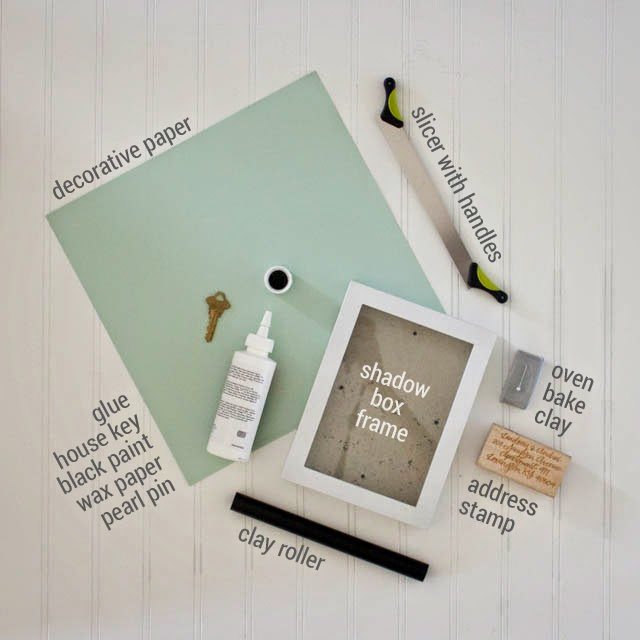 Materials
Decorative paper
Clay slicer* or sharp, straight edge
Shadow box frame 5″x7″ – I got mine at Michael's but cant find them online.
Oven bake clay – I used Sculpey in silver.
Return address stamp – not self-inking
Clay roller*
Straight pin
Glue
House key
Black acrylic paint
Parchment or wax paper
Optional
*From this kit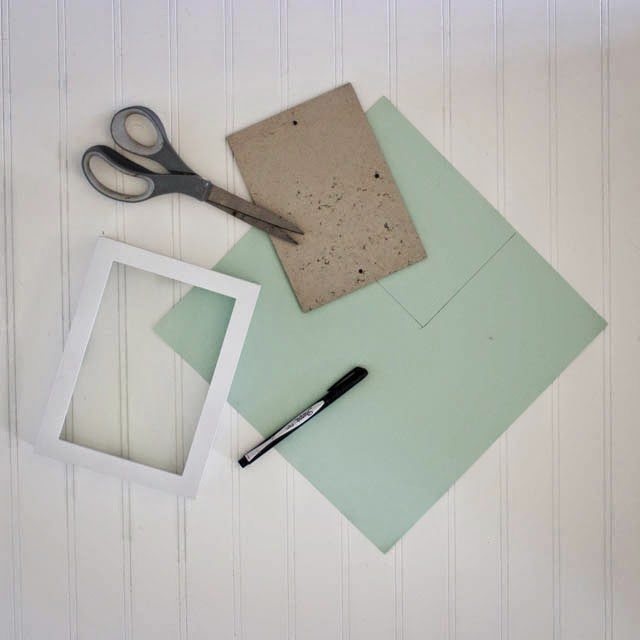 1. Pop the back out of the frame, and trace around it on your decorative paper. Cut it out, making sure the paper isn't too large to fit back into the frame. Set it aside for later.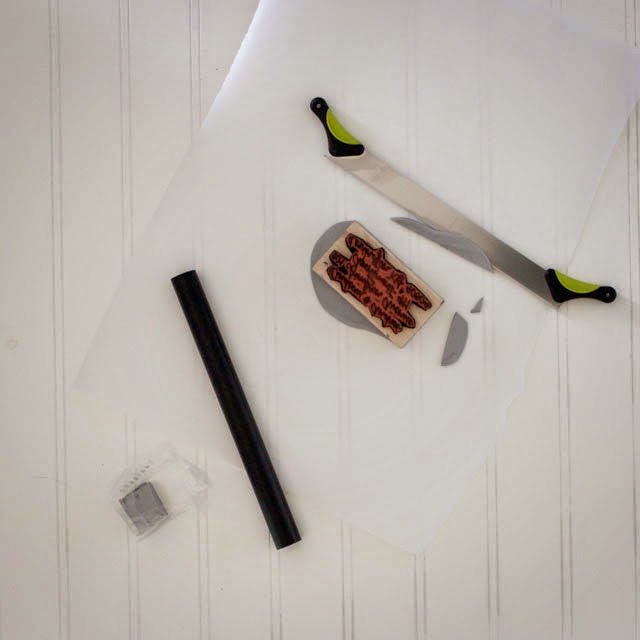 2. Work a piece of silver clay between your hands until it's soft and pliable. I used about 3/4 of a one-ounce brick of clay out of a sampler pack. If you're using a standard two-ounce brick, you can just use half and then put the excess back when you're done.
Roll it flat until it's about 1/8″ thick, and then place the base of your address stamp in the middle. Use the slicer (or a knife or metal ruler) to trim the excess clay so that you're left with a rectangle the same size as the stamp.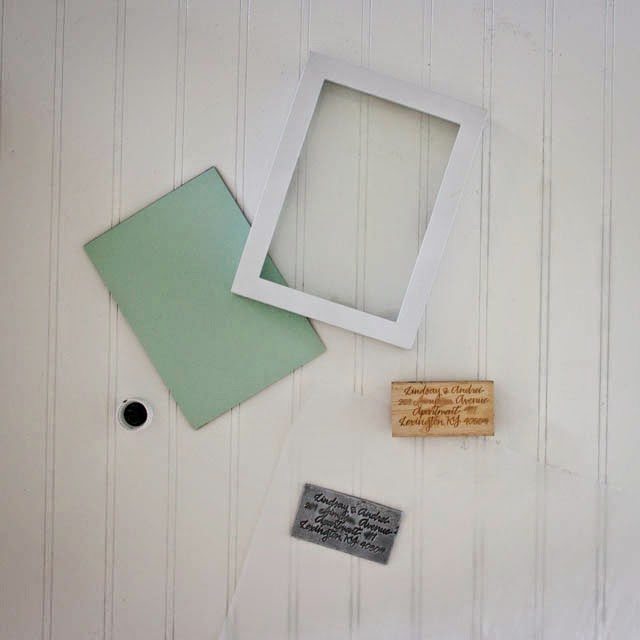 3. Carefully align the stamp over the clay, and evenly press it so that every letter is firmly indented into the surface of the clay.
Bake it according to the directions for your brand of clay. For my Sculpey, it says to bake at 275 degrees for 15 minutes per 1/4″ of thickness. Since mine was 1/8″, I baked for about 8 minutes.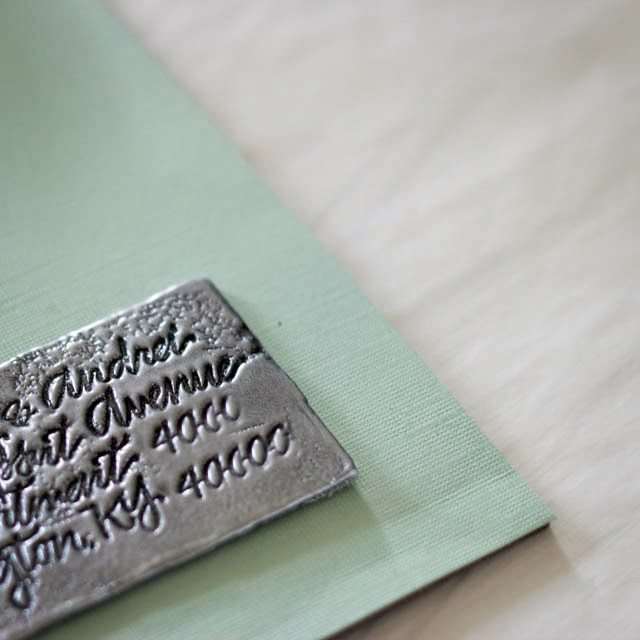 4. After the clay has cooled back down, smear some black paint into the stamped portions so that the letter will really stand out against the silver. If you're happy with the look, then this part is done. I wanted more of a 'realistic' metal finish, so I brushed the surface (not the indentations) with embossing ink and then sprinkled liberally with silver embossing powder. I set it with a heat gun, and voila.
Glue the clay tile onto bottom half of the decorative paper, centering it horizontally.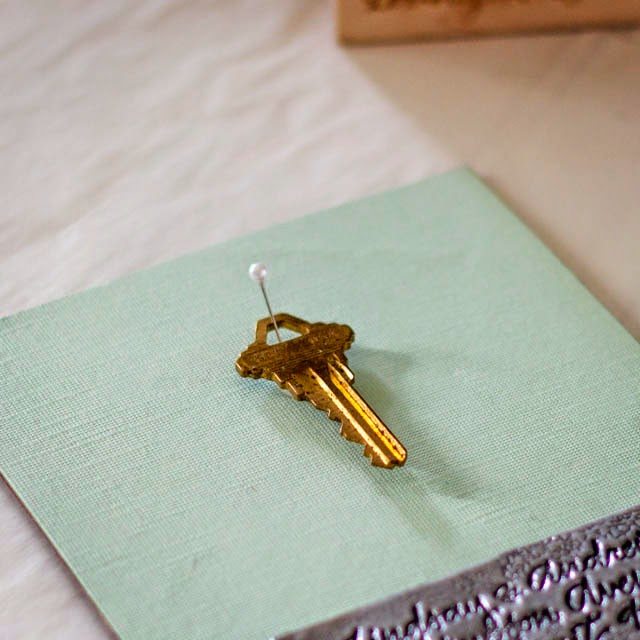 5. You want the key to look like it's just pinned to the paper, but you don't want it to fall off every time you try to move the frame. You can glue it to the paper as-is, or you can do what I did: stick it to the page with a puffy glue dot so that it looks like it's hanging from the pin.
Either way, after you've glued (or glue-dotted) the key, stick a decorative pin through the top so that it looks like it's hanging off the page.
Put your frame back together, and you're good to go!
I love this project because I get really sentimental anytime I'm moving out of a home, no matter how long I've lived there. For me, every dwelling is the sum of the people you've shared it with and the memories you've made in it. Moving on is a mixed bag – the next step toward whatever awaits you but also a jar full of bits and pieces of your past.