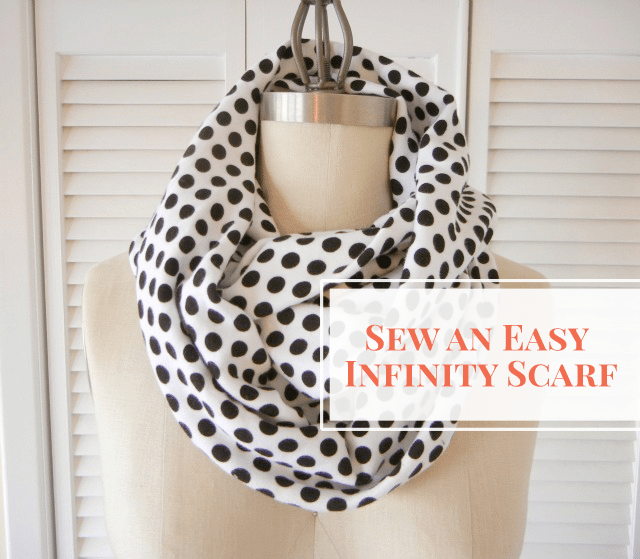 Happy Thursday! Today, Valerie is back with another Sewing 101 tutorial. Today, she's teaching us how to make this freakin' adorable infinity scarf. Be sure to read her blog to get to know her a little better, and if you love her style, but sewing just isn't your thing, pop over to her shop to pick up the pieces already made!
Fall has officially arrived!  As we enter into this season of cooler weather and shorter days, what better project than a new scarf to keep your neck cozy?  This infinity scarf is simple, fun, and (fair warning) addicting – you'll want one in every color!  These would also make a great gift – the holidays will be upon us before we know it.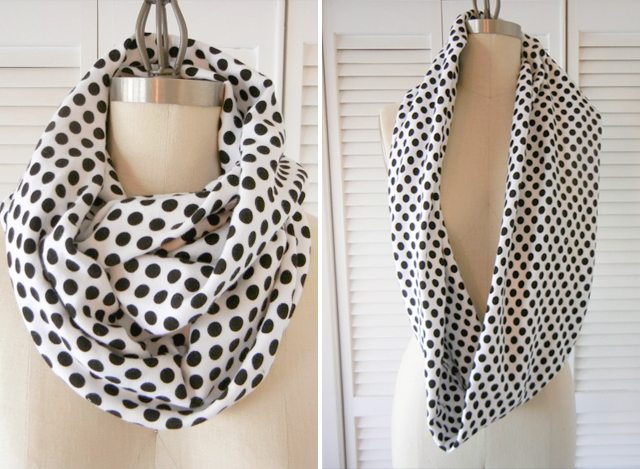 Read on for the full tutorial, and don't miss the other posts in my Sewing 101 series: Essential Tools  .  Get to Know Your Sewing Machine  .  Sew a Super Simple Skirt   .   Make a Turban Headband  .  Two Ways to Add Pockets to a Skirt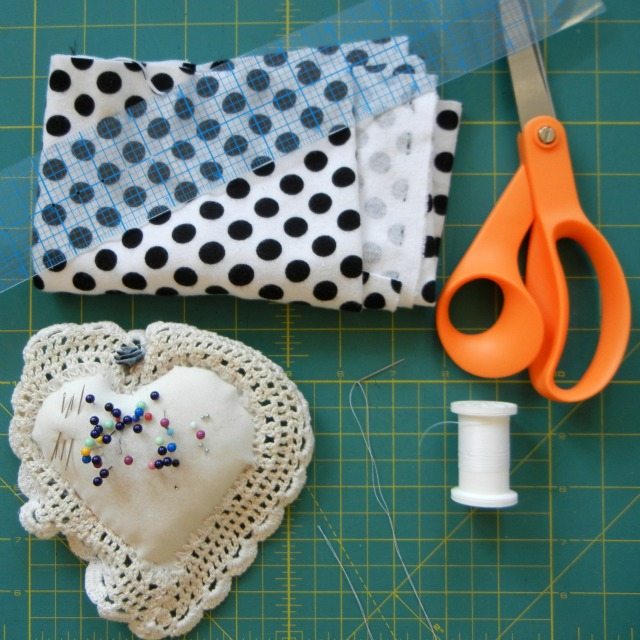 Supplies for the Easy Infinity Scarf
Fabric – either knit (stretchy) or woven (non-stretch), 1-2 yards (depending on final length and width of your scarf)
Matching thread
Pins
Needle
Supply list contains affiliate links. Thanks for supporting my blog!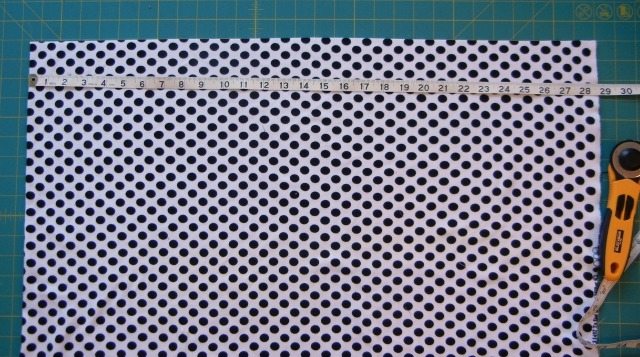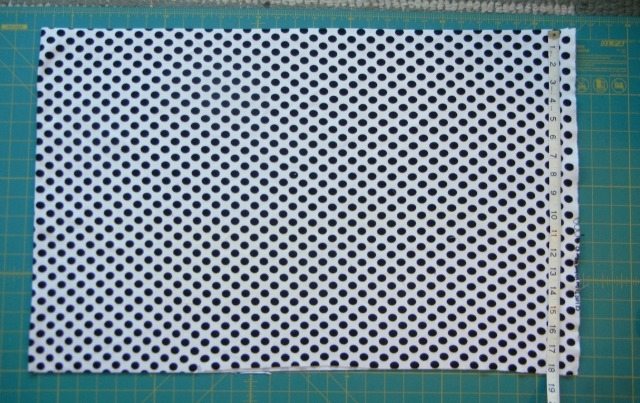 Measure out one long rectangle from your fabric.  My rectangle is 58″ long (29″ x 2 since my fabric is folded at the left) and 18″ wide.  You can change the length and width depending on how you would like your final scarf to be.  I wanted to double my scarf over my neck two times, so 58″ is long enough to do that.  If you only want it to go over your head once, 25-30″ is long enough.  For the width, keep in mind that your final scarf is going to be half the width you cut.  Since I cut out 18″, my final width will be 9″.  You can make yours thicker or thinner, depending on your preference.*If you don't have enough fabric for one long rectangle, you cut out two rectangles (1/2 L x W) and sew them together at one of the short ends to create the long rectangle.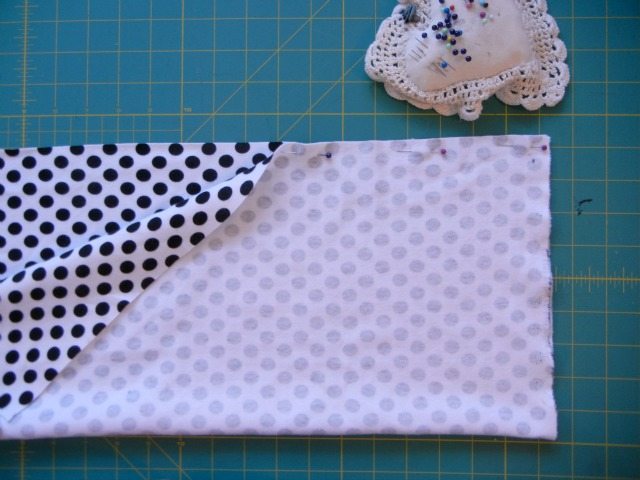 Fold the rectangle so that the two long edges meet with right sides together (the right side of your fabric is the side you want to be visible when you are finished).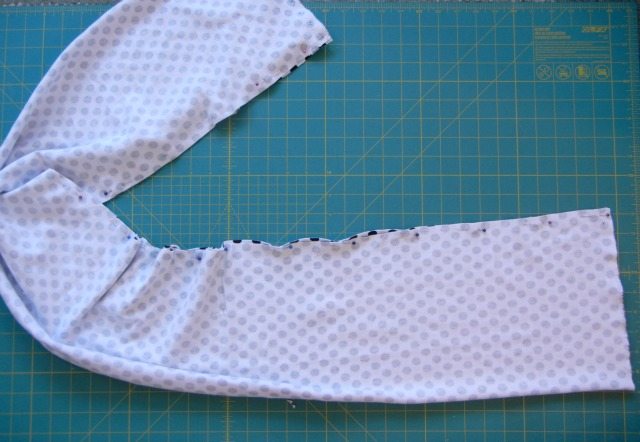 Pin along the long edges.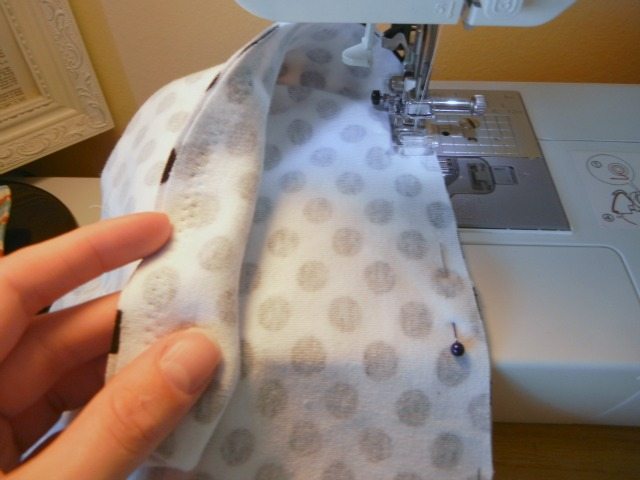 At your sewing machine, sew the entire long edge that you pinned.  If your fabric is stretchy, use your zigzag stitch; if your fabric is a woven, you can use a straight stitch.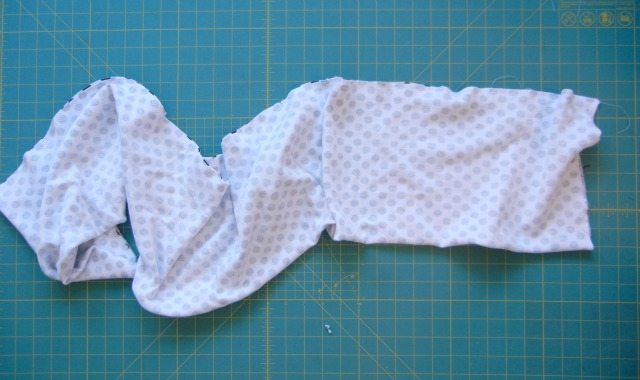 You now have one loooooooong tube of fabric.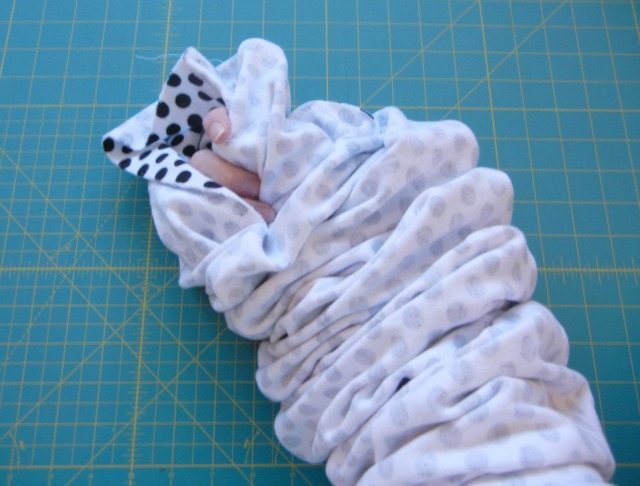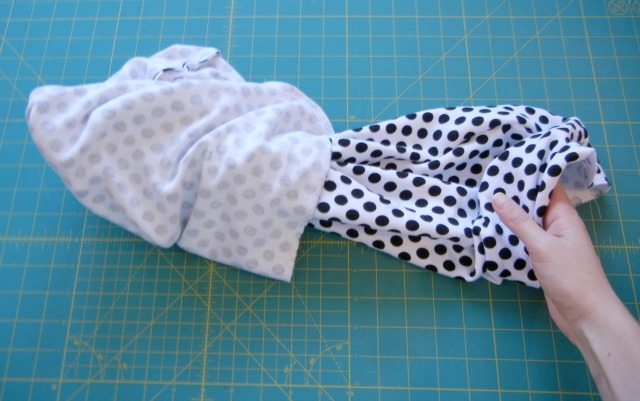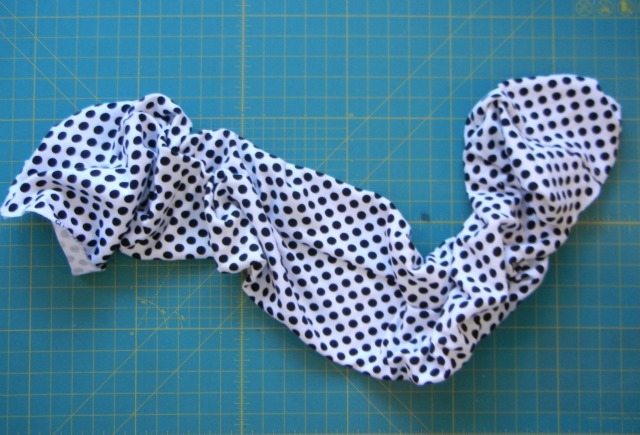 Put your arm through the middle of your long tube, and grab the end on the other side.  Then pull the far side back through the middle of the tube, flipping it right side out as you go.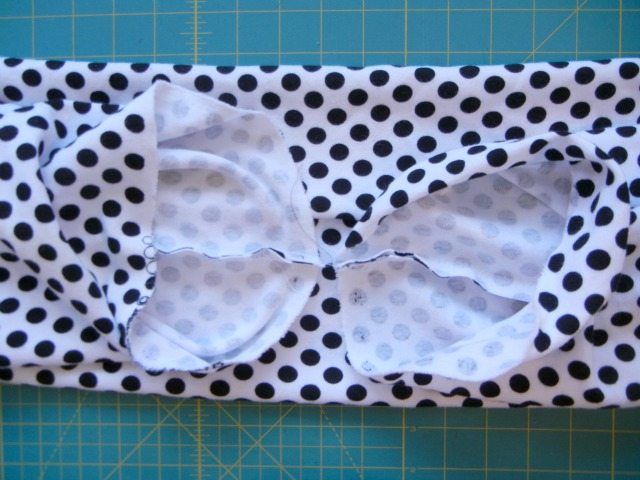 Bring the two ends of your tube together and match the seams together.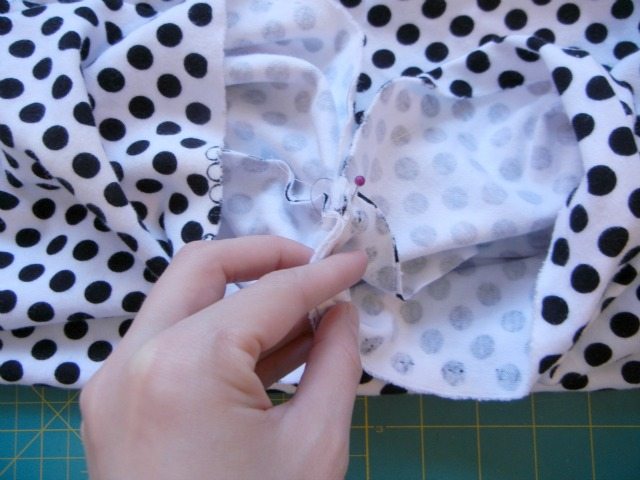 Pin the ends together where the seams meet.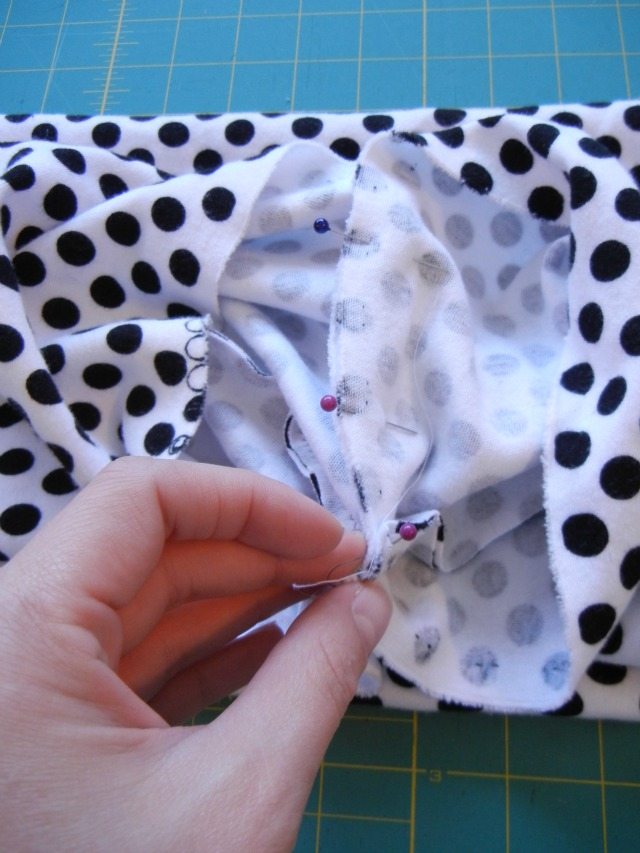 Working your way up, continue to pin the edges of the ends together.  You will not be able to pin it all the way around, and that is perfectly fine!  We want to sew on the inside of the scarf, but since it is currently right side out, we won't be able to sew the whole edge.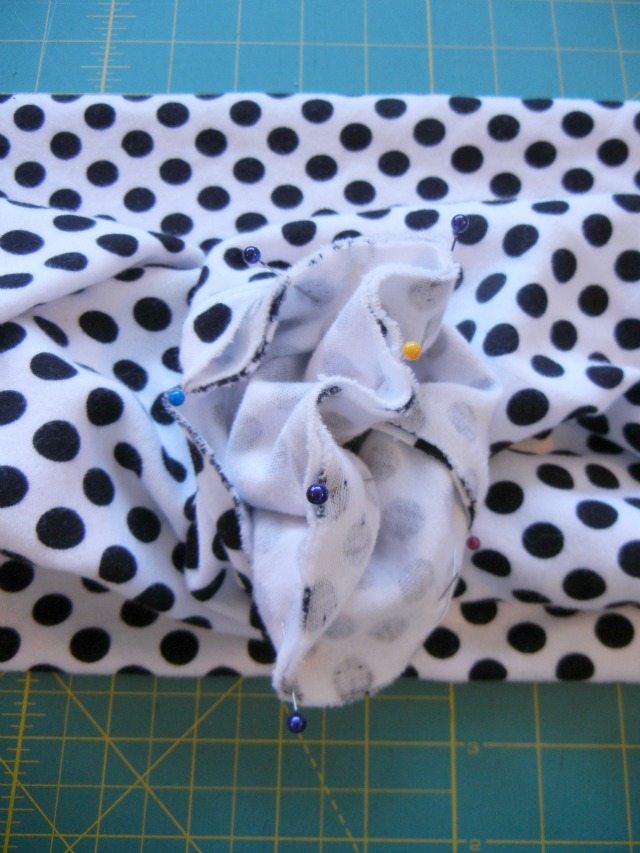 Pin as far as you can, and when you can no longer make the edges meet at the top, take it to the sewing machine.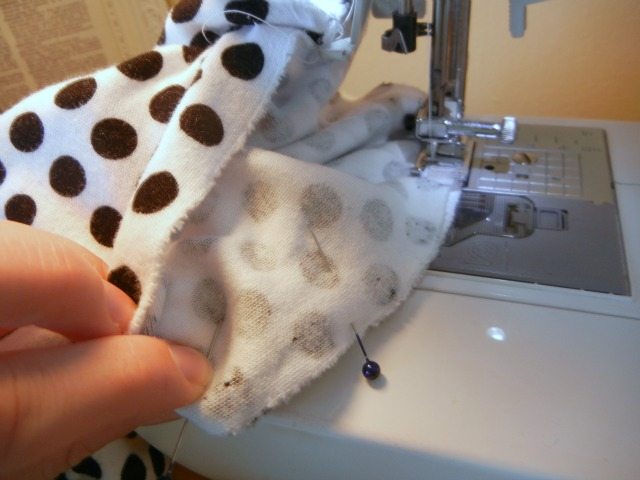 Starting at the pin where the seams meet, use a straight stitch to sew around the edges, taking the pins out as you go.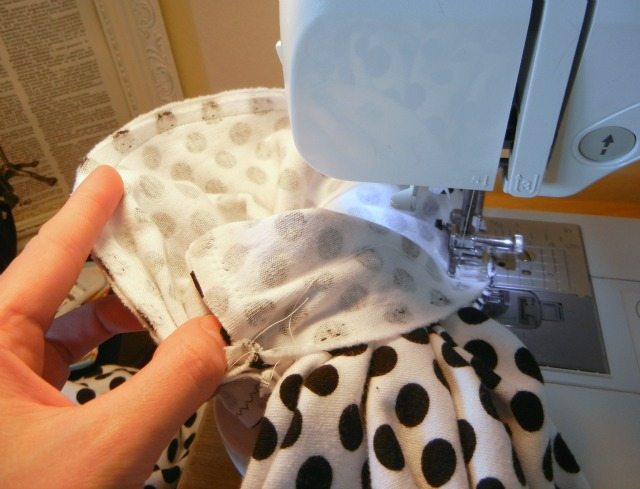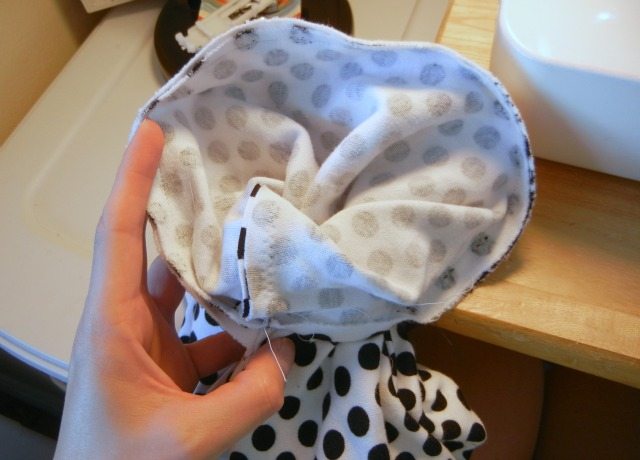 Keep sewing until you are in danger of running back over the rest of the tube.  Eventually, your scarf will look like the picture above – kind of like a lollipop, with the circle of the ends of the tube sewn together at the top, and the rest of the tube sticking out the bottom.  When you've sewn as far as you can, remove from sewing machine.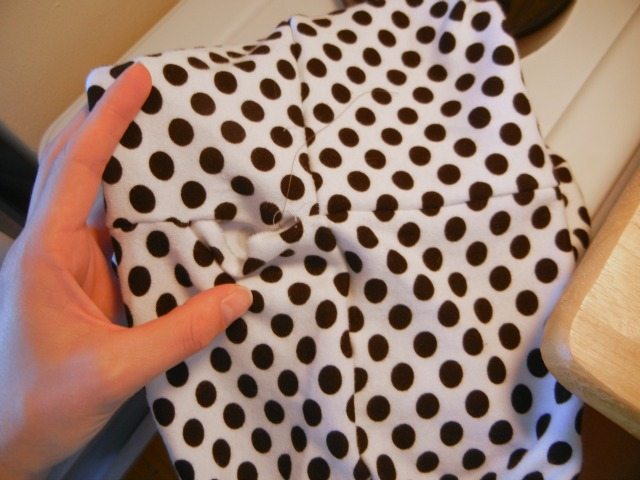 Pull on the bottom part of the tube until the ends flip back right side out.  There will be a 2-3″ hole at the seam.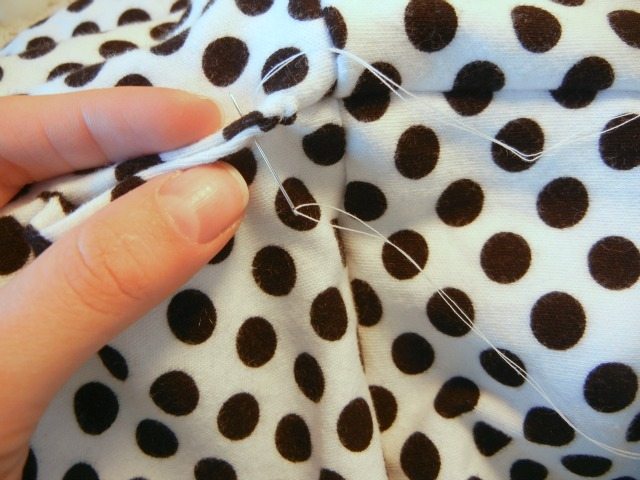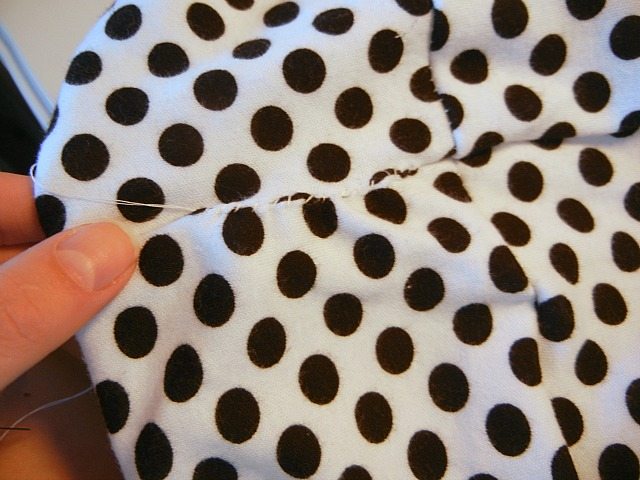 Thread a hand sewing needle (and don't forget to knot the end!).  Sew up the hole in the headband by hand, pricking just the edges of the hole to bring them together.  Make it as neat as you can, but if it's not perfect, don't worry, you'll hardly be able to see it on your finished scarf.  Once you reach the end, make one more loop with the thread, wrap it around your needle twice, and then pull your needle tight to knot it.  Clip off near the knot.
Guess what?  You're all finished! Told you it would be simple!  Wrap it around your neck for instant coziness, and start planning your next one!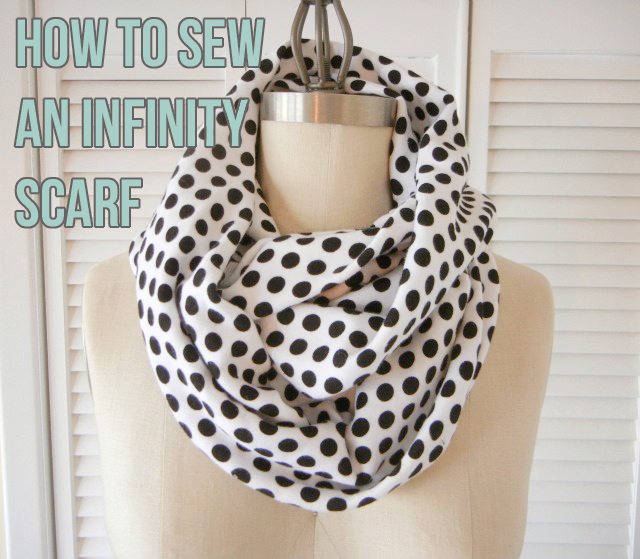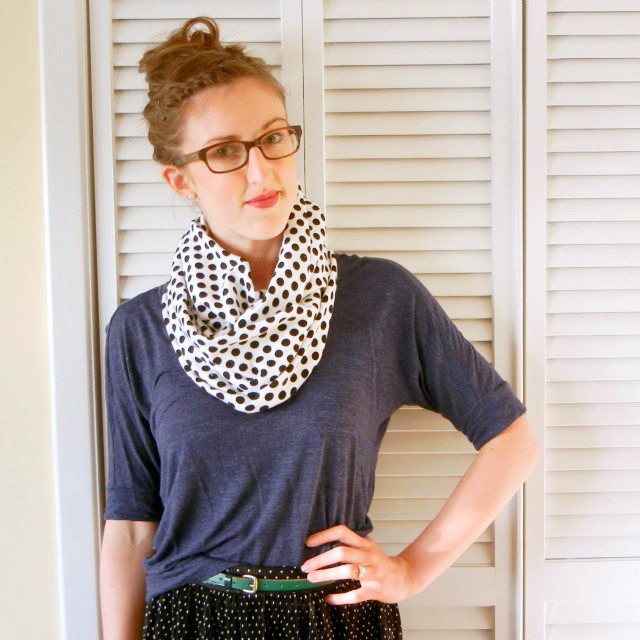 GET THE FREE DESIGN FOR THIS PROJECT!
Subscribe (free!) to get INSTANT access to my resource library with all my free printables, cut files, and templates! Once subscribed, you'll receive my weekly newsletter with new projects and freebies.