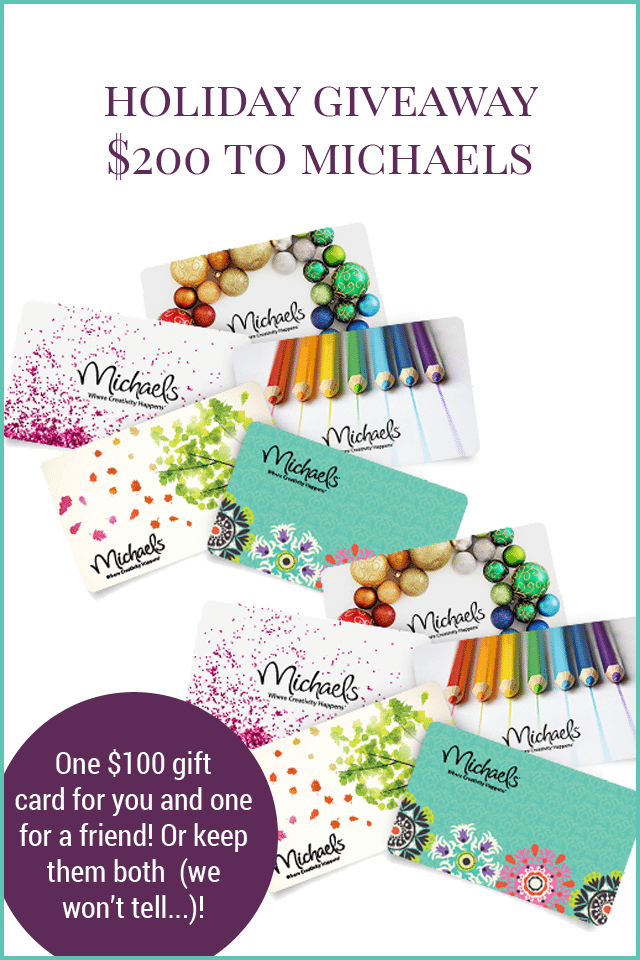 Remember when I announced that my girls at The Holiday Collective were doing almost A MONTH of huge holiday giveaways? Well, today it's my turn! Today I'm giving away $200 to Michaels: a $100 gift card for you, and one for a friend. Or you can keep them both. We won't tell a soul… 😉
$200 Michaels Giveaway
What would you buy with the $200 from this Michaels giveaway?! I'd love to hear about it in the comments! Enter below, and don't forget to enter the rest of the amazing giveaway!


Shrimp Salad Circus Holiday Giveaway
This giveaway ends on December 13, 2015, at 11:59 PM. I love my international readers, but this one's open to U.S. residents only. One winner will receive two $100 Michaels gift cards ($200 total). Good luck!