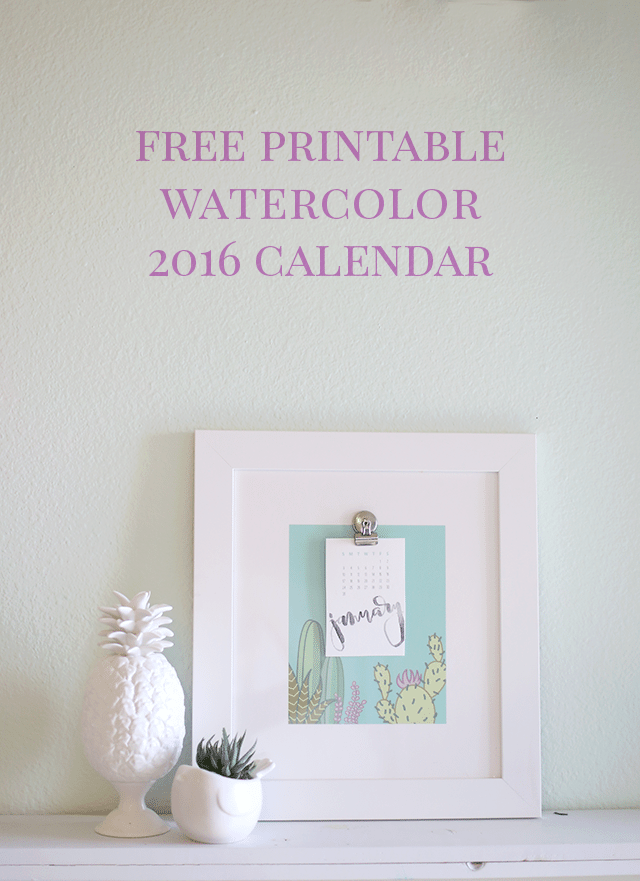 This week I couldn't be more ready for 2015 to end so I can be LESS BUSY, so I'm excited to share a little 2016 free printable calendar I hand-painted for the second post in my SnapBox partnership. In case you missed it, the first one is right here and also includes a pretty freebie. These would make a beautiful Christmas gift for anyone on your list, even if you just make the calendar pages!
Free Calendar Pages and Background Art
Since I just bought a heavy-duty day planner for next year, I didn't need a full wall calendar. Instead, I decided to do a mini version with a little card for each month. They're sized to print like any 4″x 6″ photo. For a fun twist on it, I've also created a bright, happy cactus background art that you can mount the calendar pages over using my tutorial below. Read on to download!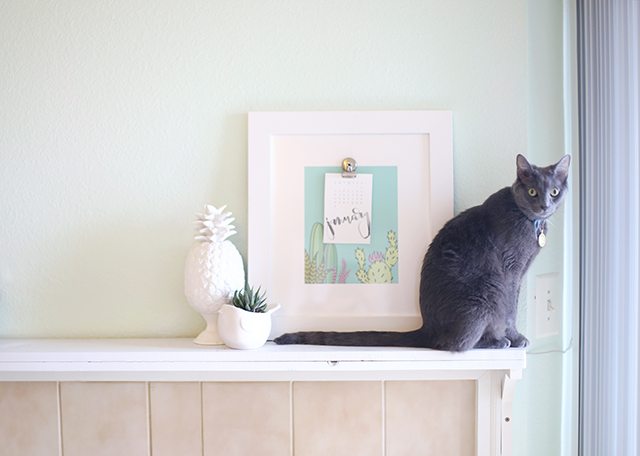 P.S. Yeah, yeah — my cactus obsession lives to see another day… exhibit A, exhibit B, exhibit C, exhibit D, exhibit E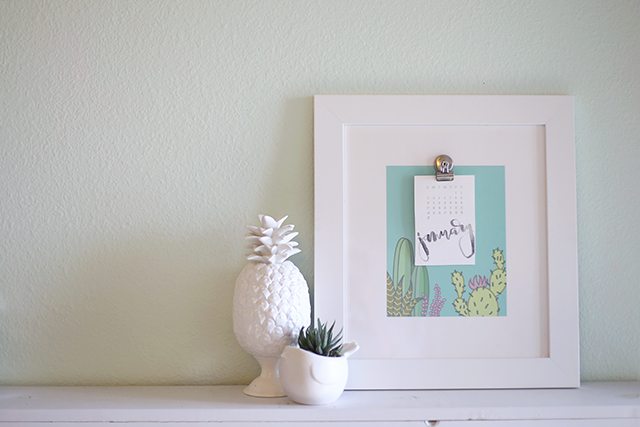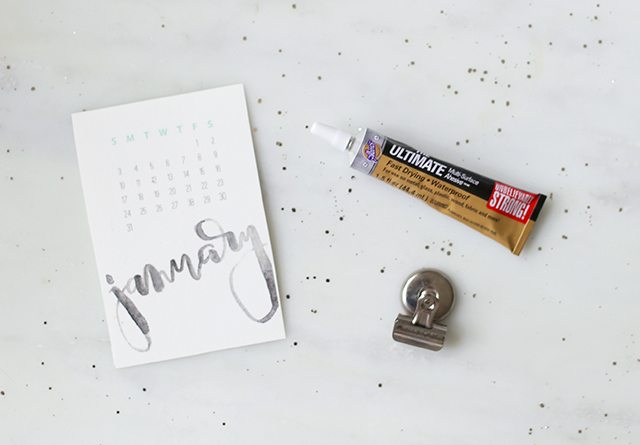 Supplies:
P.S. The adorable little cacti are from this clip art set by Digital Sugar.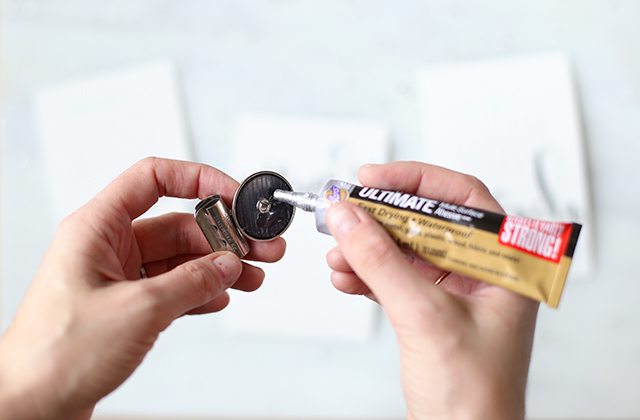 1.   You can use whatever sort of clip you like for this, but I like these metal bulldog clips because the magnet provides a great surface to adhere to the glass/plexi over the art. Apply a thin, even coat of adhesive all over the back of the magnet.
Be sure not to put too much glue, or it'll squeeze out from under the magnet and mark up the glass.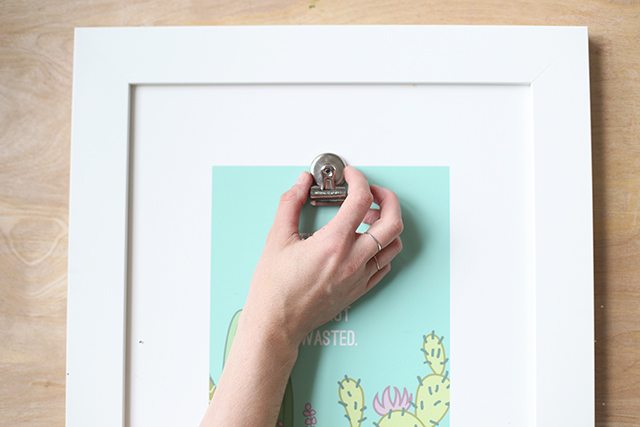 2.   Carefully place the magnet near the top of the art right where the white border ends. Press it down firmly and then set the whole thing aside to dry for a few hours or overnight.
P.S. You can't see it completely here, but there's a little "hidden" quote on the art: "Time you enjoy wasting is not wasted."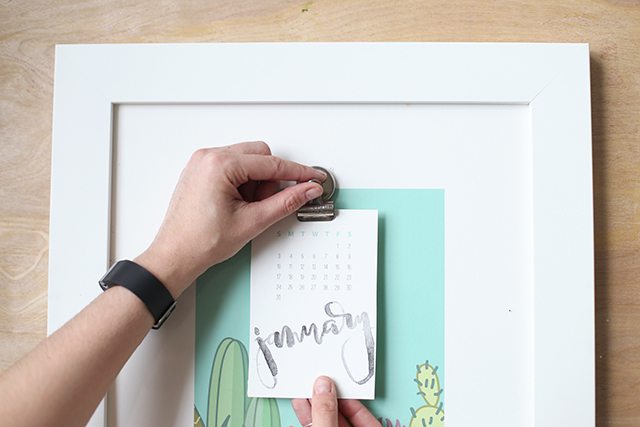 3.   Once it's dry, you can hang up the frame, and clip a calendar page into it. Just switch out the calendar page each month!
Thanks so much to SnapBox for partnering with me to help me ring in 2016 and helping me do what I love! If you love this project, be sure to follow them on social media so that you're the first to know when they're having a sale!