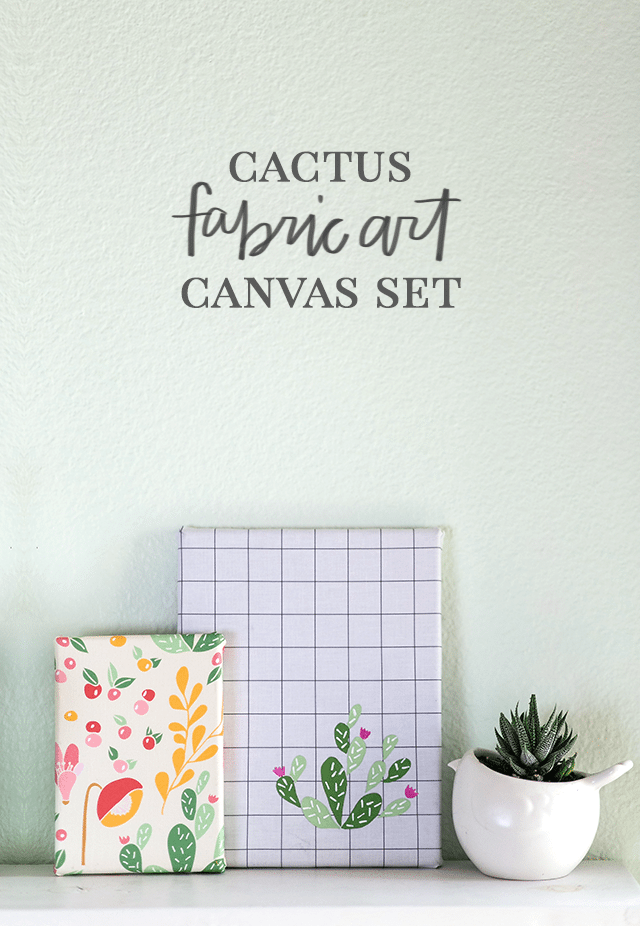 Breaking news: I'm still obsessed with cacti. Yes, still.
And I have another one coming next week. It's a problem, I know…
Anywho, my friend Audrey from This Little Street recently launched her beautiful California Dreaming pattern collection (you HAVE to see the rest of the suite!) about five seconds before having her beautiful baby girl and STILL hasn't skipped a beat. She asked me to create something fun with a design from the collection, and I ended up putting two of them together for a sweet little wall art pair.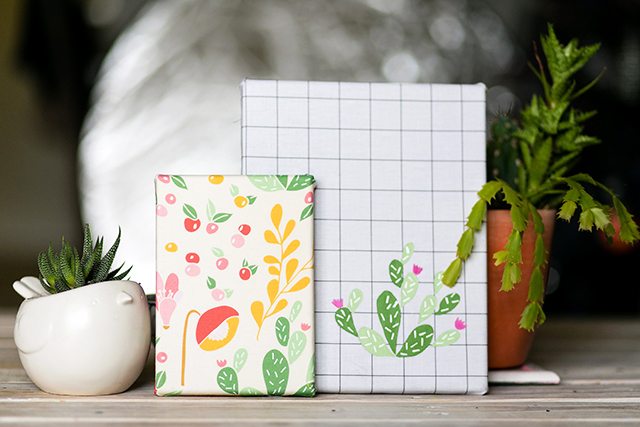 P.S. If you can't get enough, go check out what everyone has been creating with the amazing prints over on the #thislittlepattern feed on Instagram!
Now before you get to the tutorial, tell me – which fabrics or patterns would you use for your own wall art? 
DIY Fabric Canvas Art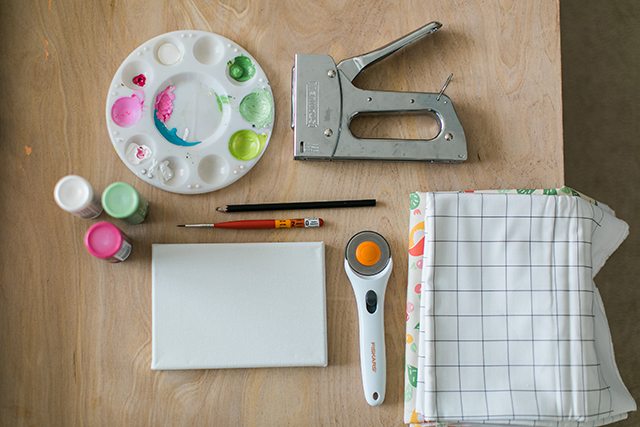 Supplies
This supply list contains affiliate links for some items. I might make a small commission from them, but it won't cost you an extra cent. Thanks for supporting my little crafting problem. 😉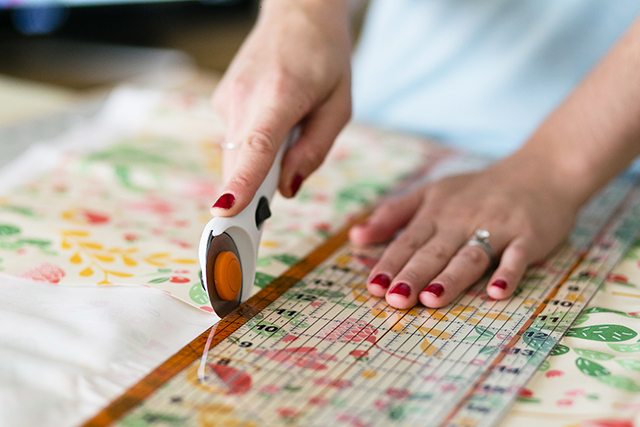 1.   Cut each piece of fabric to 3″ larger than the corresponding canvas. So, if you want your fabric to cover and 8″x10″ canvas, add three inches to both measurements; and cut the fabric to 11″x13″.
You can do this with a regular 'ole pair of scissors, but for fabric or large sheets of paper, I prefer to use a rotary cutting set for a clean, straight line. You just get a lot more control over the final product this way.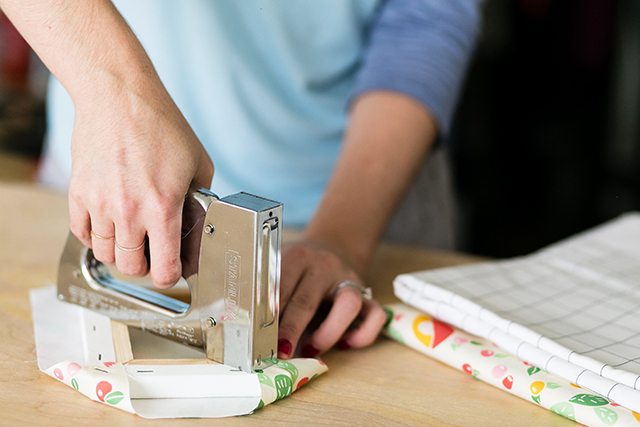 2.   Use a staple gun with short/shallow staples (so you don't go straight through the canvas frame) to first fold over and staple the four corners of the fabric.
Next, staple the top and bottom, pulling the fabric tight as you go. Do the sides last.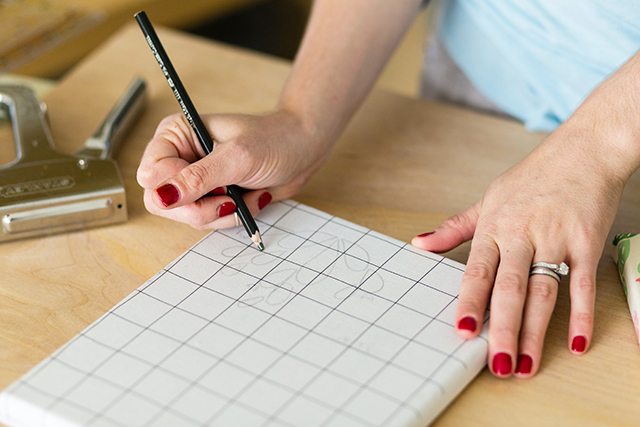 3.   Now, on the lighter or more plain fabric, draw a design that matches the patterned fabric. The fabric I used had lots of cute flowers and berries and things, but I especially loved the rambling cactus.
Use a fabric pencil (ignore the fact that I'm using a real pencil – oops) to lightly sketch the design. Don't press too hard or you'll dent the canvas.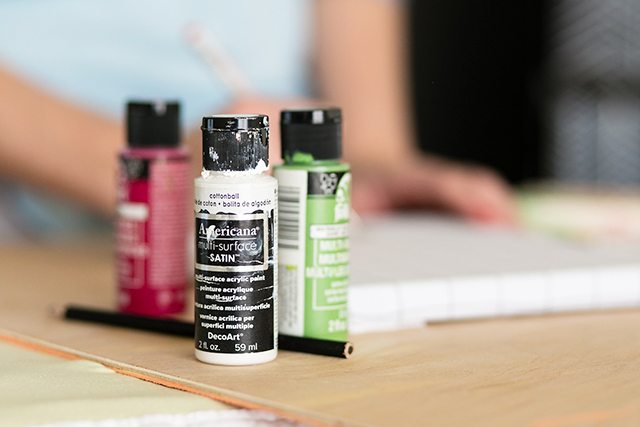 4.   Mix your paint. I needed two shades of green for the cactus, a pink for the cactus blooms, and white for the thorns. Since I just had a darker pink and only one green in the right color neighborhood, I mixed them both with white to get the extra colors I needed.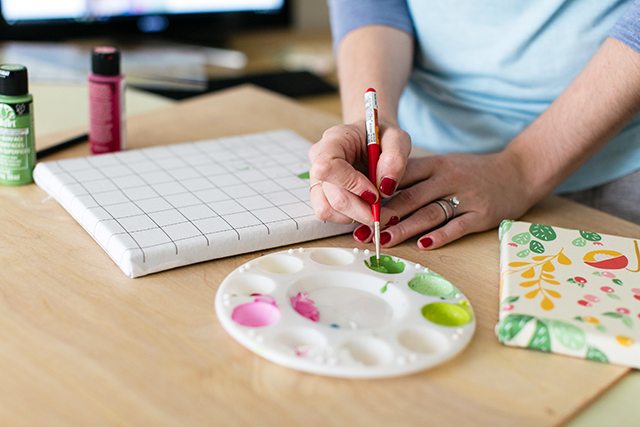 You can use the colorful fabric as a guide when mixing your colors. Ignore the bright green in the photo above because I didn't end up using it. Other than that, though, you can see how the colors that I mixed basically match the colors from the cactus.

5.   Begin to fill in the drawing you made on the fabric. Do one entire color before moving onto the next. Be sure to paint completely over the pencil lines you made so that they aren't peeking out from under the paint.
Once you've gone through all your colors and filled in the whole design, you might need to add a second coat of paint in some areas. For me, the black lines were still peeking through, so I gave the whole thing another layer of paint.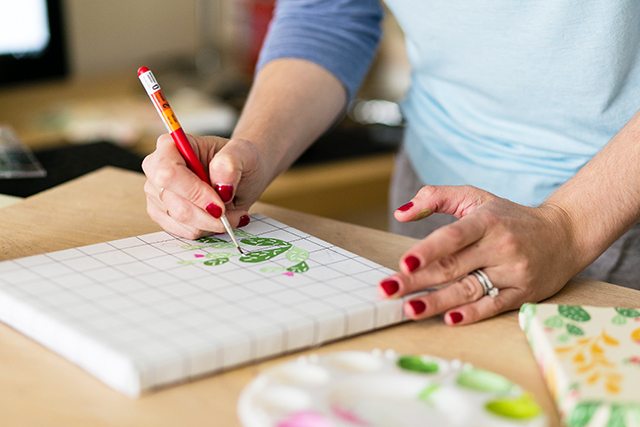 6.   All you're missing now is the details! Add any finishing touches, like the white thorns on my little cactus here!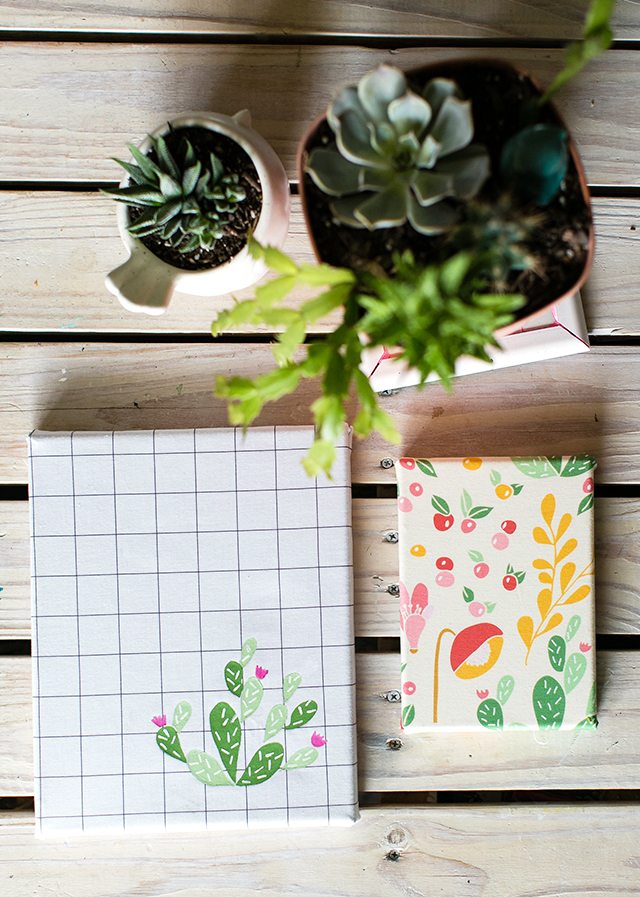 (Photos by Alicia Bruce of Love Knot Photo for Shrimp Salad Circus)