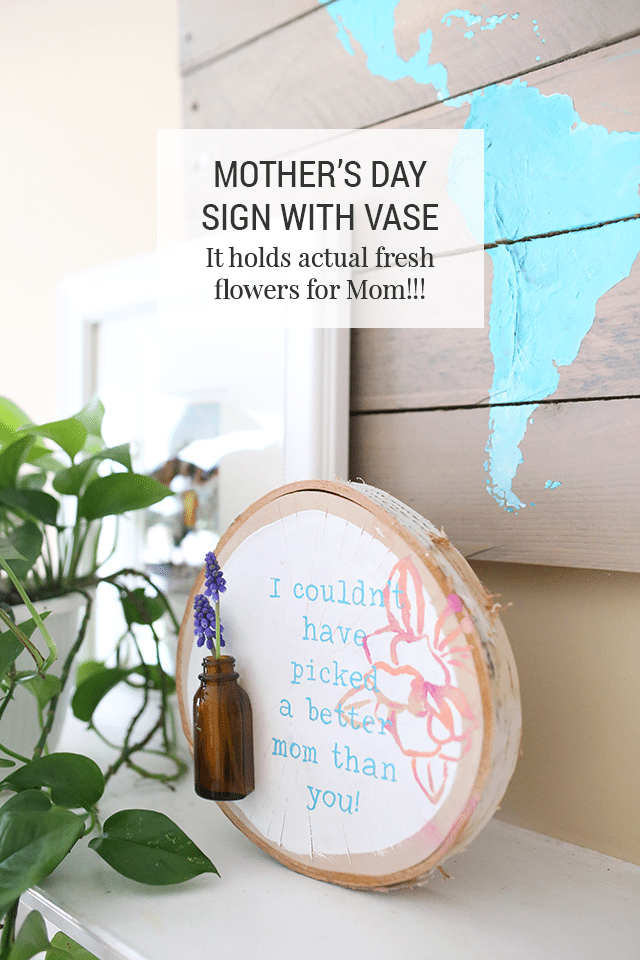 Looking for a homemade Mother's Day gift that she'll actually want to keep for years to come? Well, look no further, my DIY friends. This month Michaels challenged the Michaels Makers team to come up with something special for that special lady in our lives, and I just can't resist a good pun!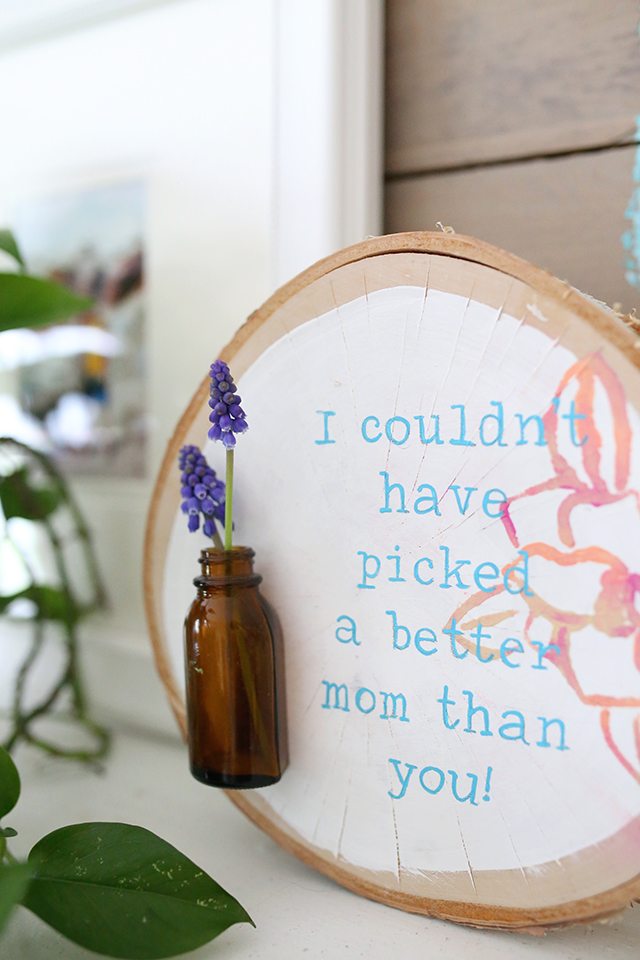 This pretty sign is a twist on my usual hand-lettering since I know that can be intimidating for people who don't love their handwriting. This time, I'll show you an easy way to hand-paint with any font you print out on your computer without having a fancy craft cutting machine!
P.S. Make Mom's day! Check out custom curated gifts for every mom on Michaels.com. Looking for more DIY inspiration? Make sure you visit Michaels' blog, The Glue String, to see the rest of the Michaels Makers' Mother's Day project ideas.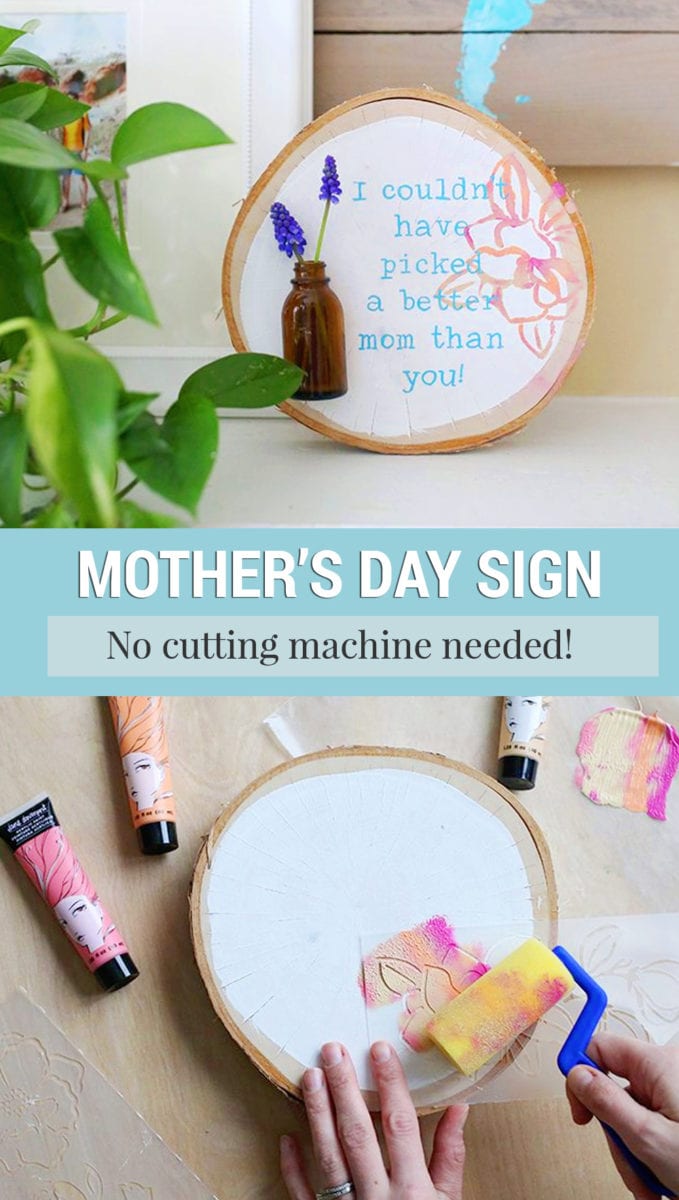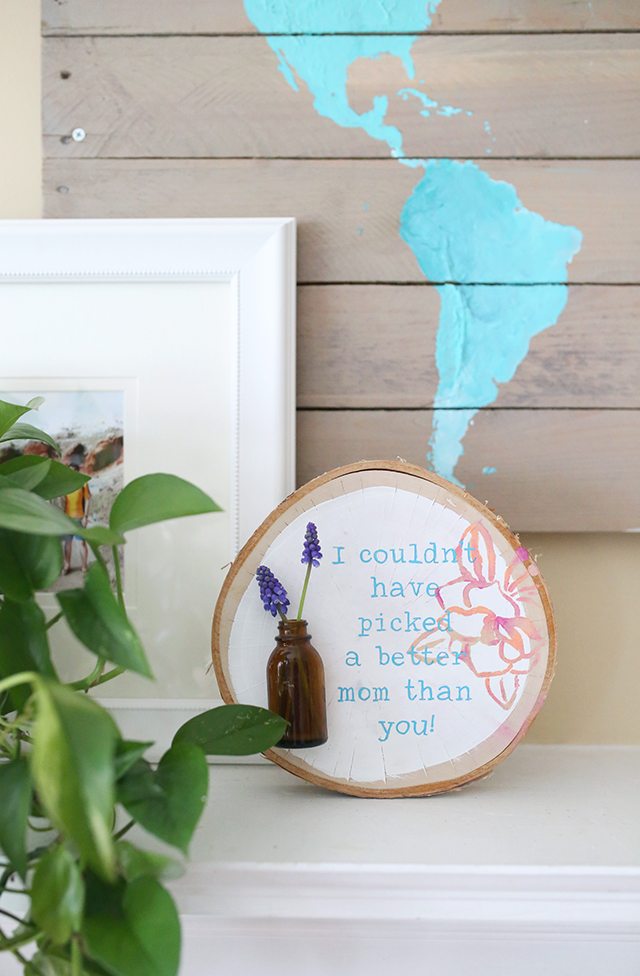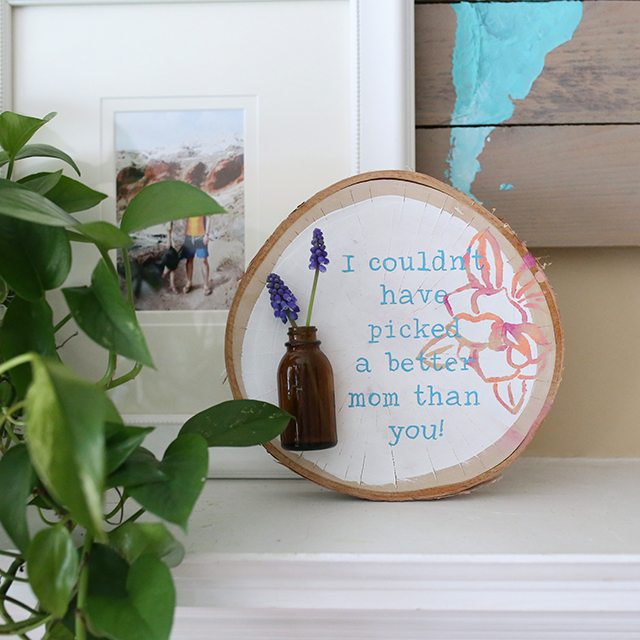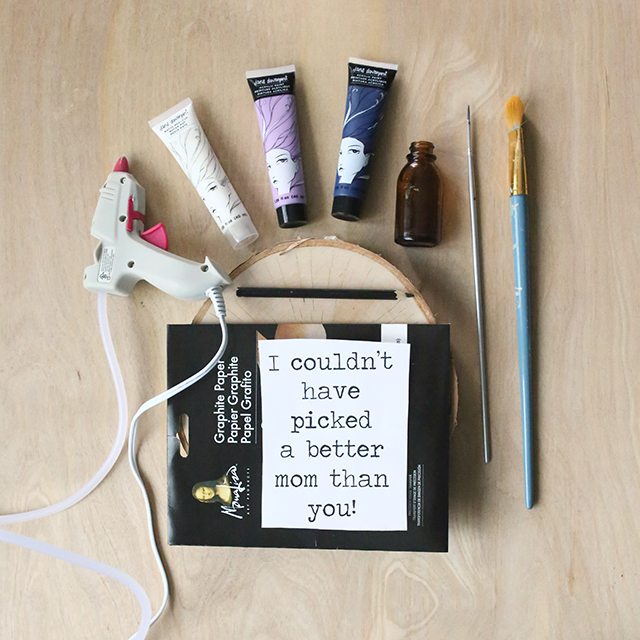 Supplies:
Birch log slice
Gesso or white acrylic paint
Acrylic paint in 3-4 coordinating colors and one contrasting color
Paintbrushes
Printout of your favorite quote or text
Graphite transfer paper
Hot glue gun and glue stick
Small glass bottle or test tube
Fresh or artificial flowers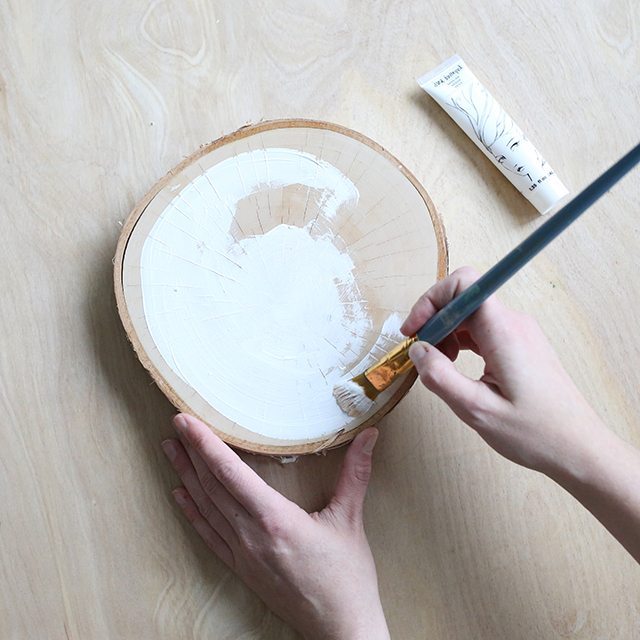 1. Paint a thin layer of gesso (or matte white acrylic paint) over the front of the wood slice.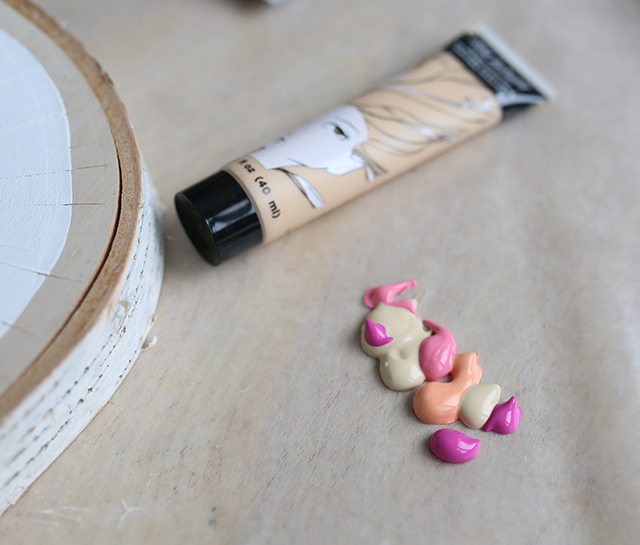 2. Squirt acrylic paint in 3-4 coordinating colors onto a plate, palette, or sheet of wax paper. Dab a sponge or roller in the paint, picking up some of each color.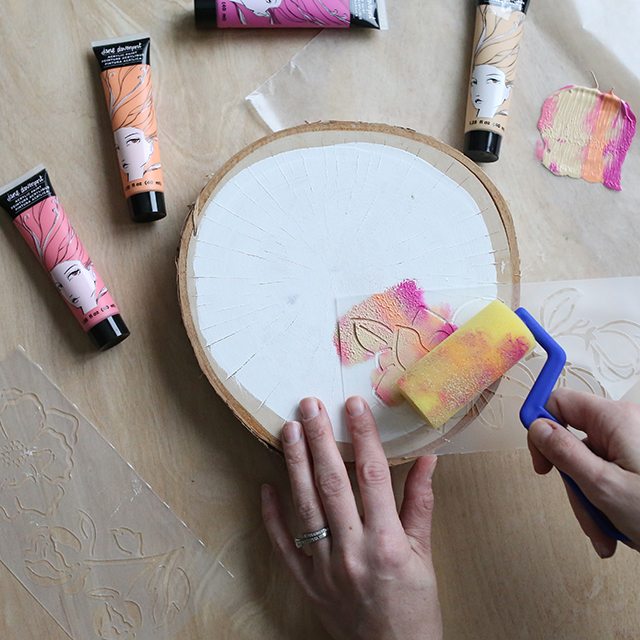 3. Paint this blend over a floral stencil to add some interest and color to the background of the sign.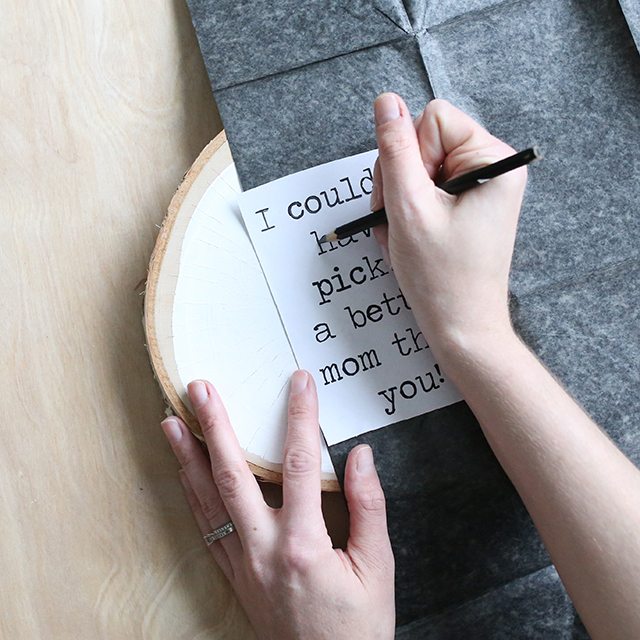 4. Add a sheet of graphite transfer paper, graphite-side down, behind your text printout. Place them where you want your words on the sign, and firmly trace over each letter with a pencil or pen.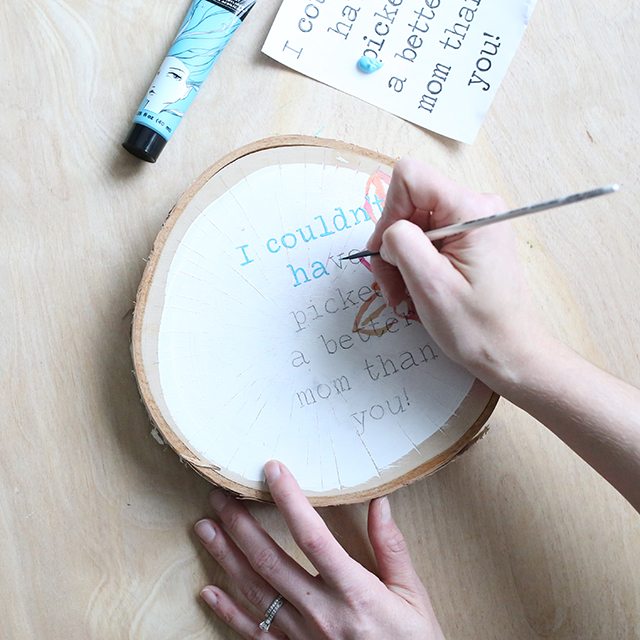 5. Use a thin, round paintbrush and acrylic paint to trace back over each letter.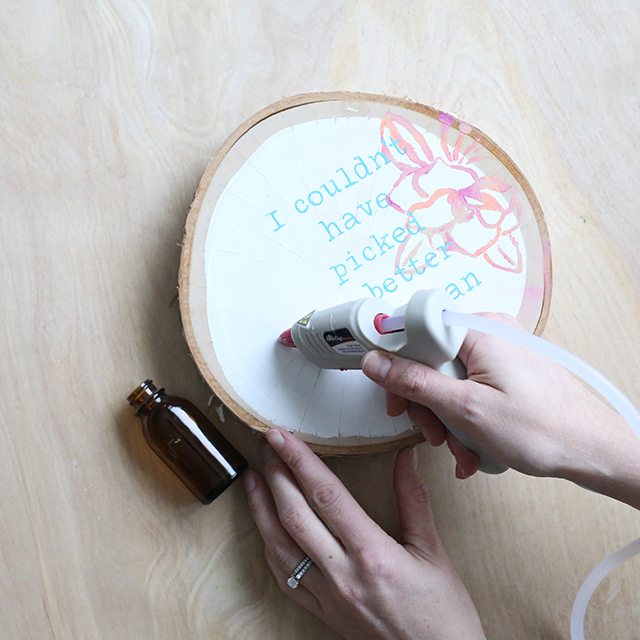 6. Hot glue the bottle to the opposite side of the sign.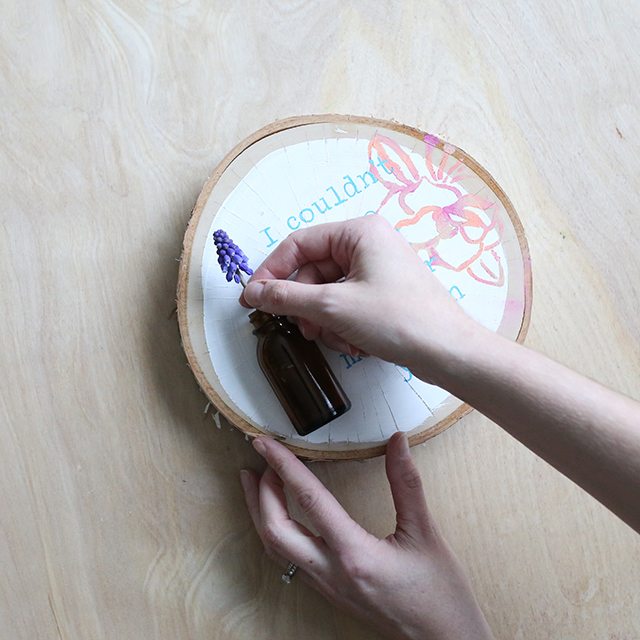 7. Add flowers and a bit of water!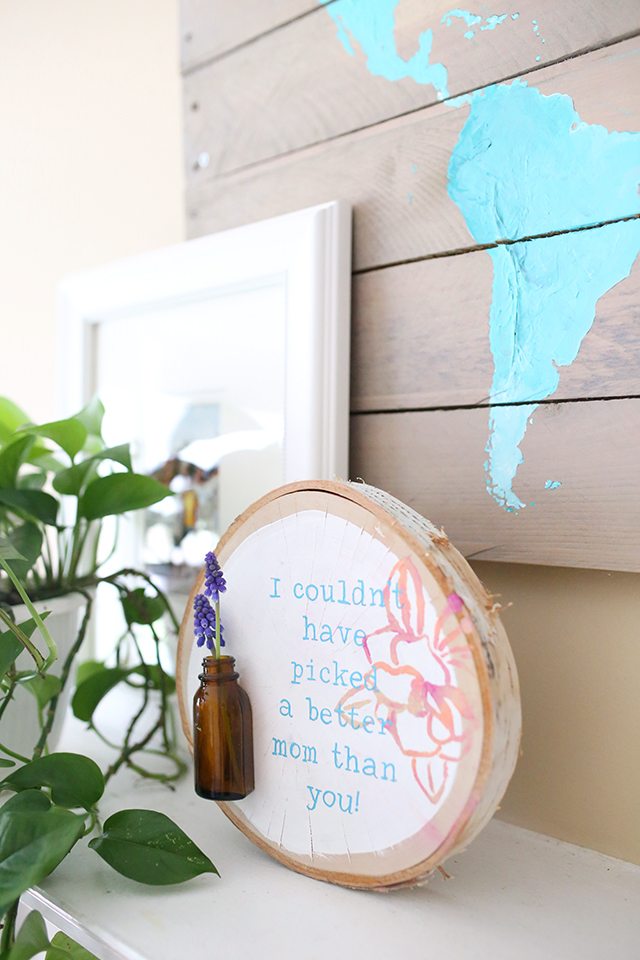 More Homemade Mother's Day Gift Ideas