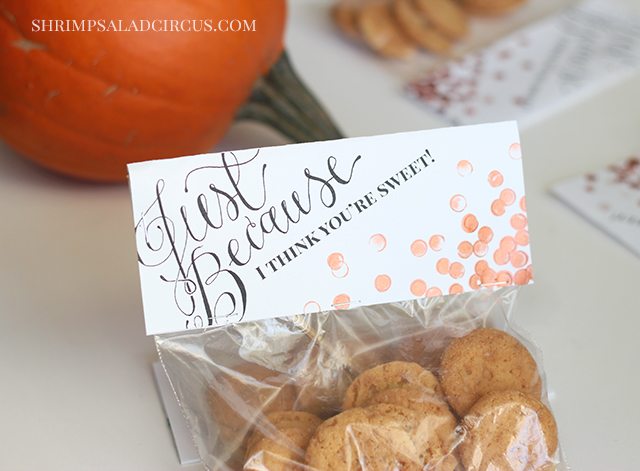 You can use these free printable treat bag toppers and some quick hand-embellishment using only a pencil and a bit of paint or an ink pad. I created this little freebie as part of the Bakery Because campaign with Rich Products. The premise of their little movement is "Give Bakery Because. It's Gifting Made Delicious." You can do something special for someone without having to spend hours in the kitchen, just by packaging up store-bought baked goods in a fun, new way. And in the interest of full disclosure, I've been financially compensated for this post, but it's all my sparkly, calligraphy idea!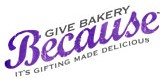 Sometime when we get in a hurry and get caught up in hustle and bustle of everyday, we forget to let the people closest to us know how important they are. It's all too easy to take someone for granted, so it's really important to make a concerted effort to show your appreciation. I decided to make a little something for my hubby. He works like crazy without ever complaining, but he always knows how to relax when it counts. He can always tell when I'm getting anxious or frazzled, and he can snap me out of it. He's also been incredibly patient lately with the chaos of launching my shop, taking on several freelance projects, and having my first booth at a craft show. You guys, Andrei even helped me make hundreds of ponytail holders and stamped hundreds of tags for my products with very little complaint. Very little. 😉 If you're reading this, Andrei, I love you tons and am SO grateful for you!
Scroll through the images to see how I put together these little treat bags, and then you can just click to download the printable bag toppers. Don't forget to enter the giveaway below for a $25 gift card!