Halloween is officially only two weeks away, so it's time to get down to party-planning business, ladies! Last week, I shared a tutorial for tarantula truffles, and today's spider swizzle sticks would make a perfect accompaniment! This is another post I originally shared on Crafts Unleashed, and it's a great one because it's super quick and easy – a perfect last-minute addition if you waited too long to make your party plans come together.

Black Coffee Stirrers

Hot Glue Gun and Glue Sticks

Scissors
Remember, I said this was so easy it almost shouldn't have its own tutorial. Remember that when you need something fantastic for your Halloween party at the last minute, okay?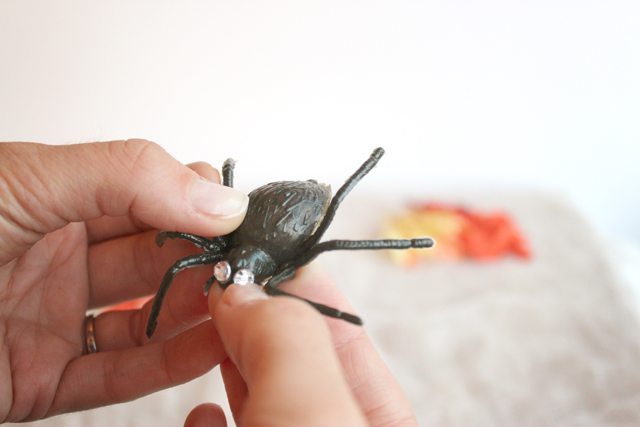 1. Get two little rhinestones, and you may also want to use tweezers or jewelry pliers. Using a tiny dot of hot glue, bedazzle the heck out of the spider's eyes. It's Halloween. There's no such thing as too much bling. Even if the rhinestones are sticky, go ahead and use a bit of glue. You don't want a rhinestone falling into somebody's martini…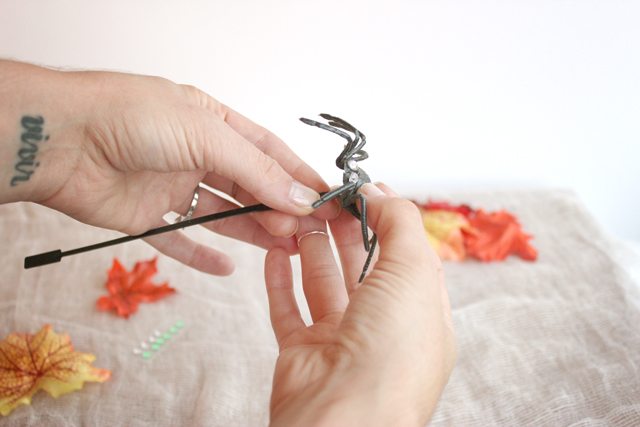 2. Take a swizzle stick and a spider. Squeeze a big, fat dollop of hot glue onto the spider's tummy. Immediately squish it onto the end of the swizzle stick so that it looks like it's standing on top of it. Hold it there for about 20 seconds.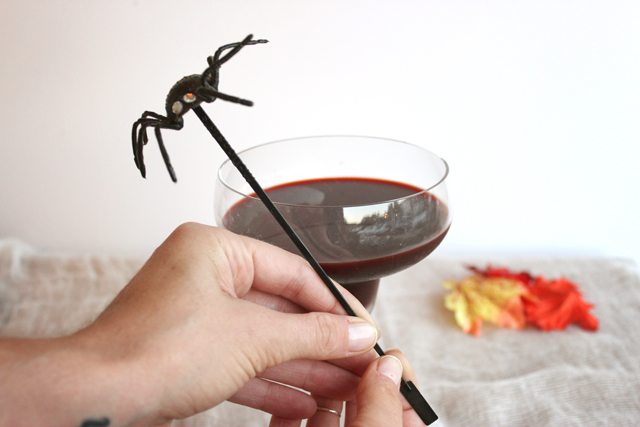 3. Hold it up to your glass to gauge how long you'll need it to be.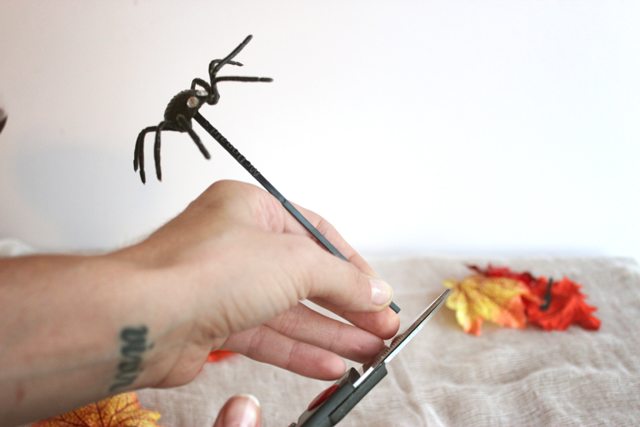 4. Using regular scissors, snip off the bottom. Test it out in your glass, and snip off more if needed.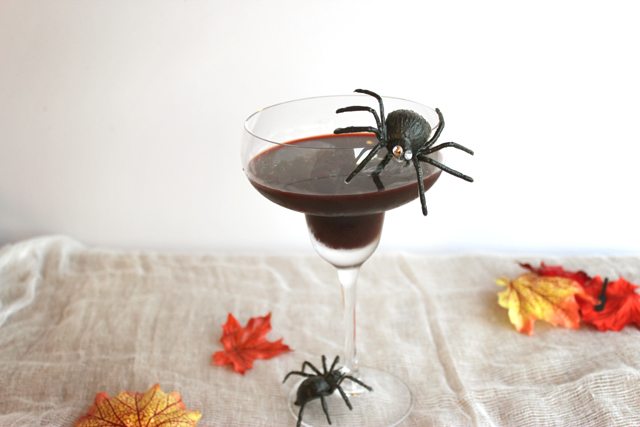 5. Mix up a Halloween cocktail of some sort, and drop in a spider swizzle stick for effect. Enjoy!
Do you have any other quick and easy Halloween party ideas for food and decorations? Leave them in the comments!


* Disclosure – certain links within this post may result in a comission for Shrimp Salad Circus. See my disclosure statement for more information.