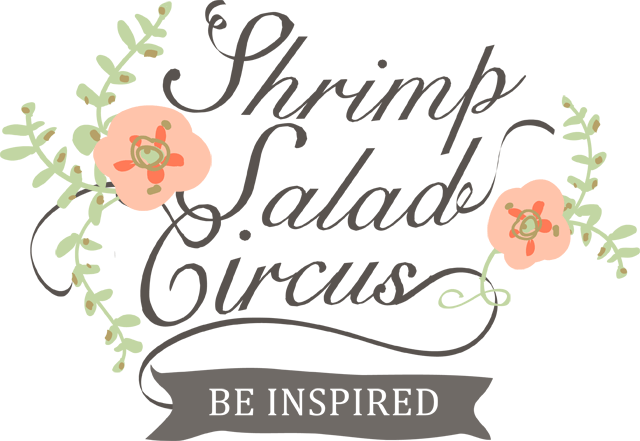 Have you noticed all the pretty new updates to Shrimp Salad Circus? If you're reading this from a feed, then you should click here to see all the buzz.
I have a lovely new logo, designed by the very sweet Carine at Demoiselle Pixel. Stay tuned this weekend for a post all about this talented graphic designer – and an exclusive coupon for Shrimp Salad Circus readers!
To go along with my pretty new logo, I've made a few changes here and there to the blog design, so be sure to leave a comment to let me know what you think of the new design!
If you'd like to show your Shrimp Salad Circus support, you can add my pretty new 125×125 pixel blog button to your own sidebar or blogroll to share the Shrimp love with your readers, you can just copy/paste the code from the box below.
So I'm dying to know – what do you think of the new look? Love it? Hate it? Tell me in the comments!