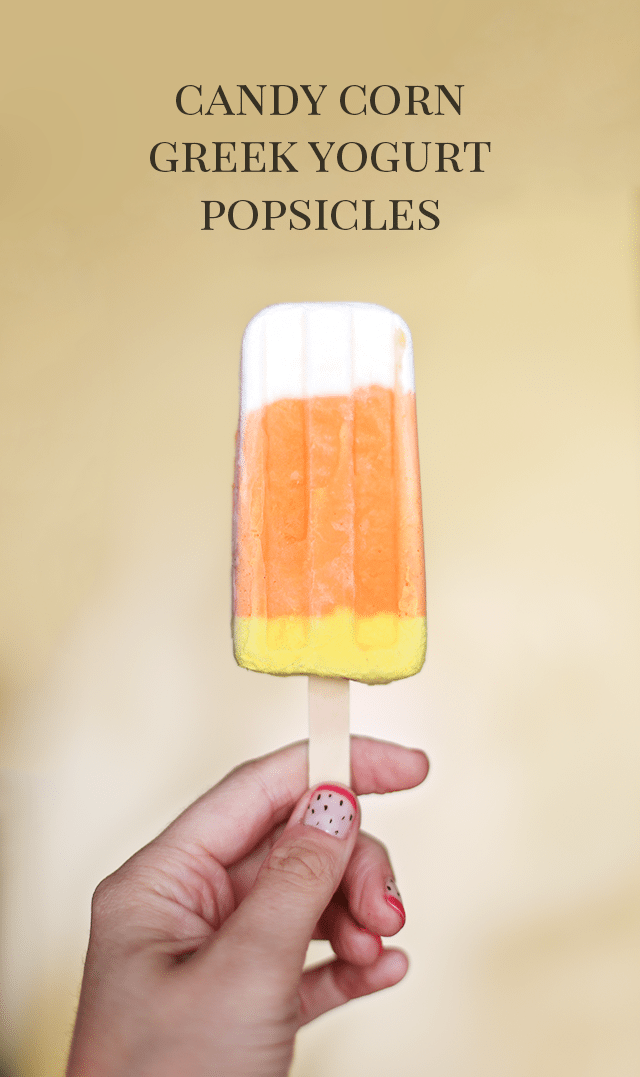 In case you haven't noticed, every retailer in the nation has already decided it's Halloween season…
While I'm not ready to hang up the cobwebs and deck the halls with skeletons yet, I couldn't resist a Halloween candy-themed recipe. Read on to make these candy corn popsicles with healthy, natural ingredients!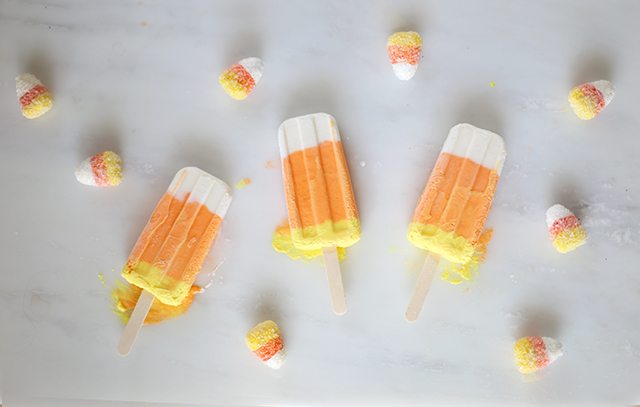 Candy Corn Greek Yogurt Popsicles
Author:
Prep time:
Total time:
Ingredients
2 1/2 cup plain Greek yogurt
1 1/4 cup half n half
2 T simple syrup
1 t. vanilla extract
Gel food coloring – orange and yellow
Popsicle mold
Popsicle sticks
Instructions
Mix Greek yogurt with half n half, simple syrup, and vanilla.
Divide mixture, with 1/4 in one bowl, 1/4 of it in another, and the remaining 1/2 in its original bowl.
Mix orange food coloring into the large bowl and yellow into one of the small ones.
Pour yogurt mixtures into separate zip-top bags. Cut a hole in the corner of the white bag, and squeeze some of the mixture into the bottom of each mold.
Squeeze a lot of orange over the white into the center of each mold, avoiding the edges so that you get nice, even stripes.
Follow up with a layer of yellow, and then put the top on the mold.
Add popsicle sticks, and freeze.