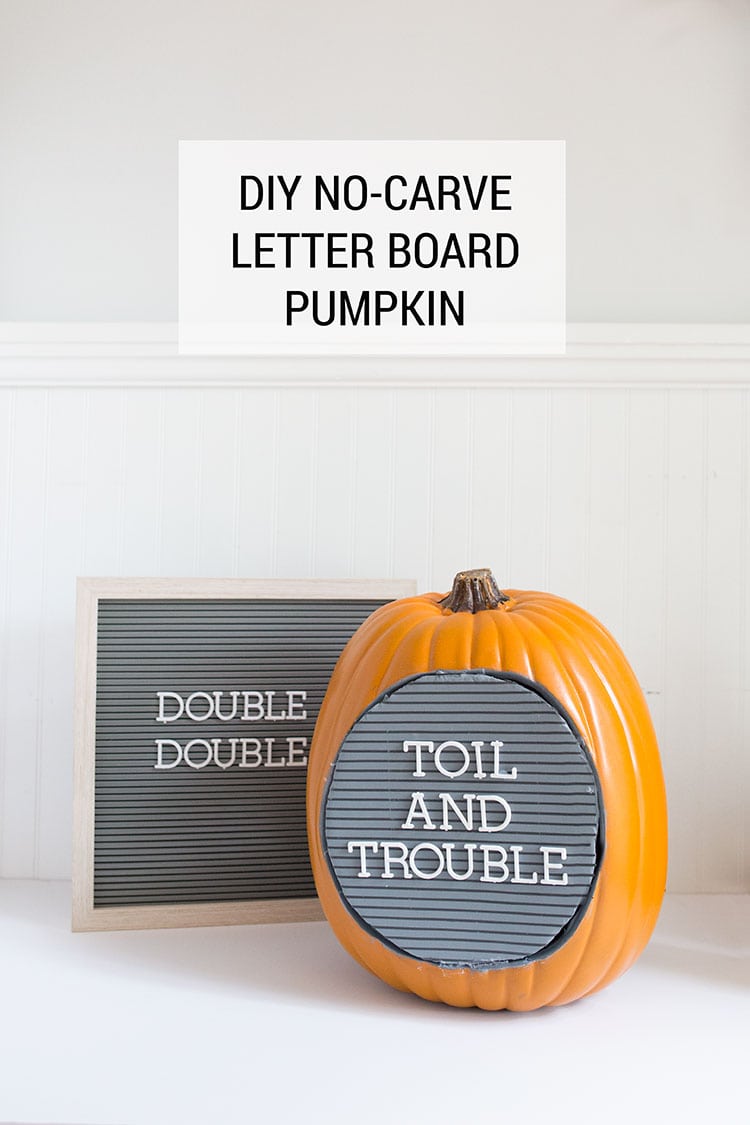 I wanted to make this pumpkin last year, but those hazy new mom days kind of took over.
I even bought the dang pumpkin and just never put everything together! This was just about the only DIY I managed that first month with Cricket.
Now that I've done it, I'm actually glad I waited because this turned out way better than my original idea!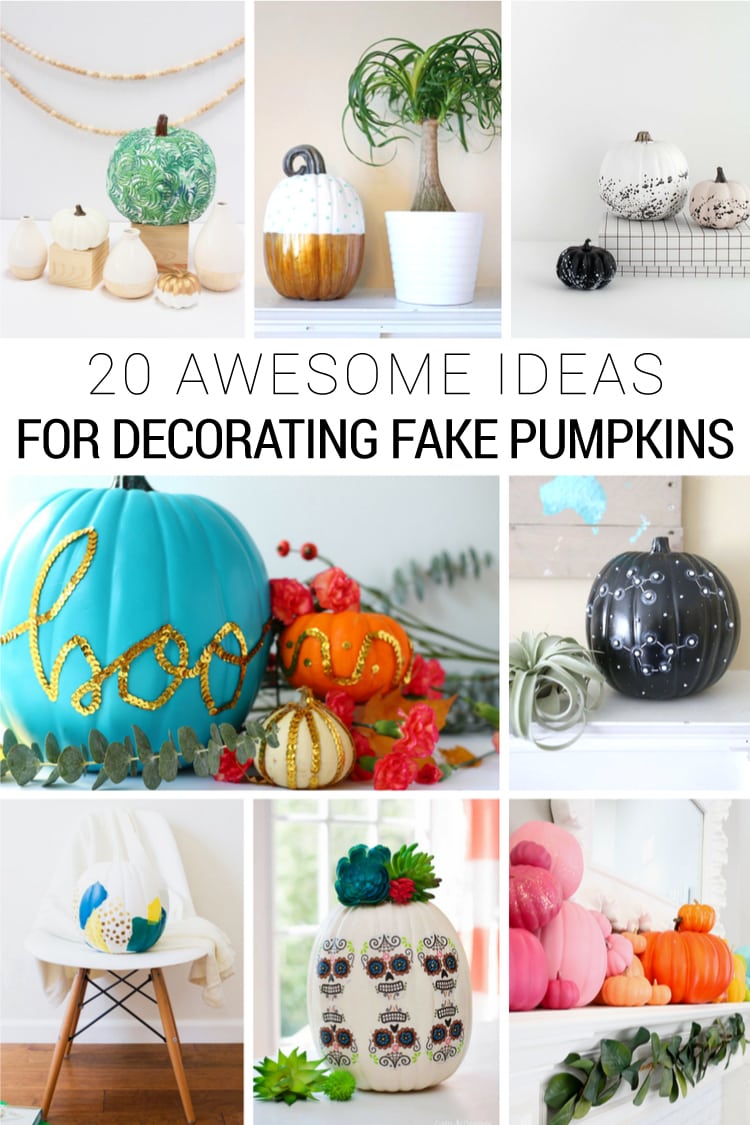 Before you dive into this project, here are some more DIY fake pumpkin decorating ideas for Halloween and fall:
And now for the real reason you're here…
How to Make a No-Carve DIY Letter Board Pumpkin for Halloween!
Supplies
Foam diorama pumpkin (or regular foam pumpkin with a hole cut out the front
White foam board
Grey acrylic paint
Medium flat paint brush
Foam brush
Scratch paper and pencil
For the lines:

Dark grey adhesive vinyl, Cricut or Silhouette machine, and lines template OR
Darker grey paint, thin round brush, and ruler

White letter board letters
Exacto knife
Hot glue gun
Instructions to Make a DIY Letterboard Pumpkin
I have to apologize for the dark, gloomy step-by-step photos for this one. It's been raining nonstop, and I couldn't keep waiting to shoot the project. They're not pretty, but I think they still get the job done…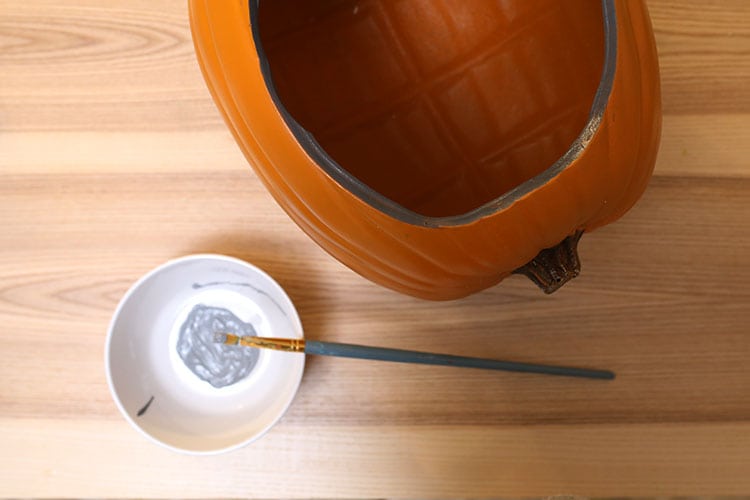 1. Paint the rim of the pumpkin around the hole grey with the flat paint brush.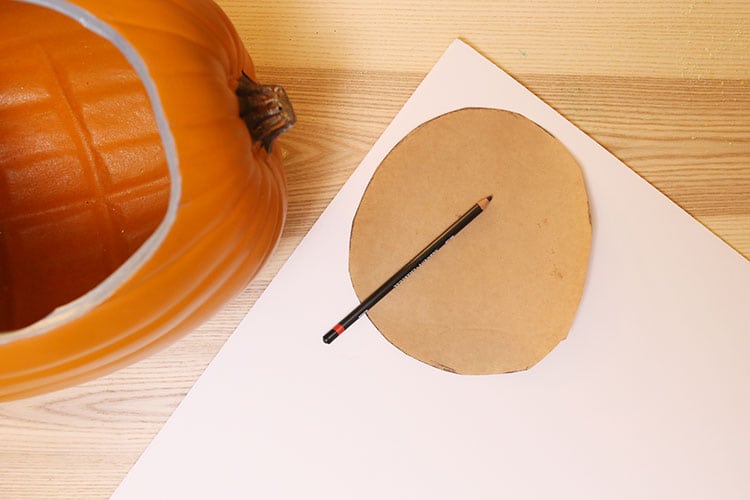 2. Press a piece of scrap paper over the hole in the front of the pumpkin to make a crease in the shape of the hole.
Cut around the shape you've made, and use it as a template to trace onto the white foam board.
Use an Exacto knife to cut out the shape from the foam.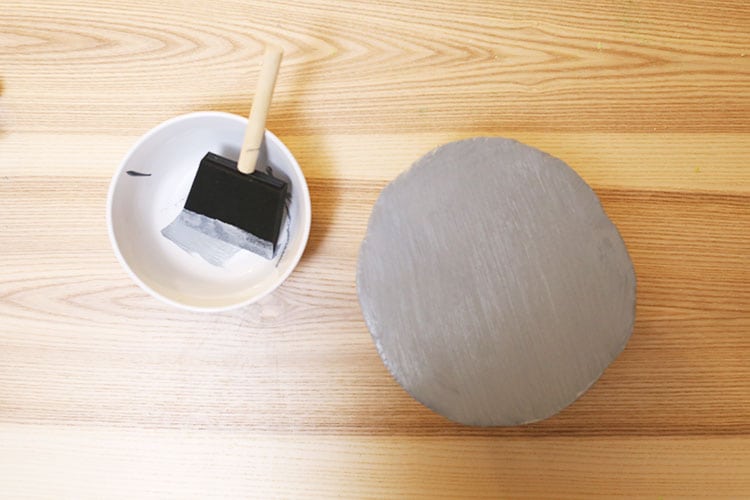 3. Paint the foam board grey with the foam brush.
When it dries, brush on a second coat.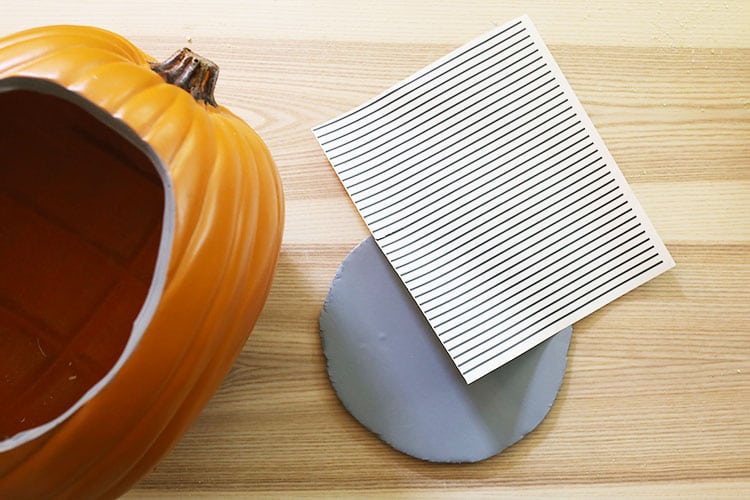 4. Download the lines template, and cut it out of dark grey adhesive vinyl on your Cricut or Silhouette.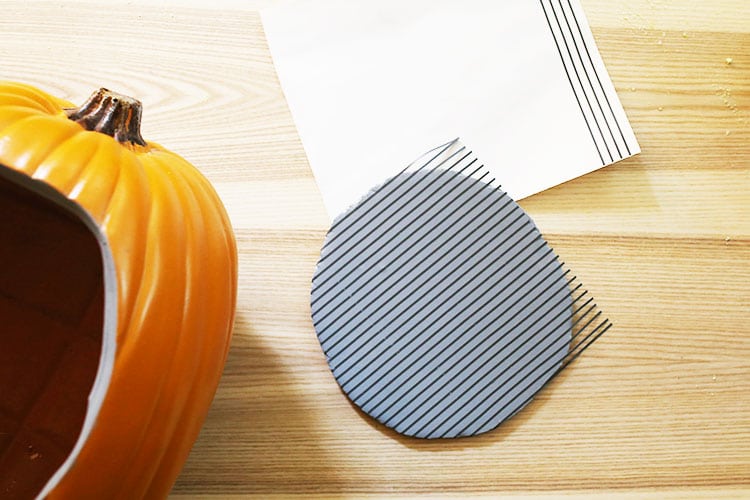 5. Use transfer tape to transfer the vinyl lines onto the painted foam board.
Wrap the edges under to help them stick down.
If you don't have a cutting machine, you can use a ruler to mark lines on the foam board, and then paint over them with a thin round brush and dark grey paint.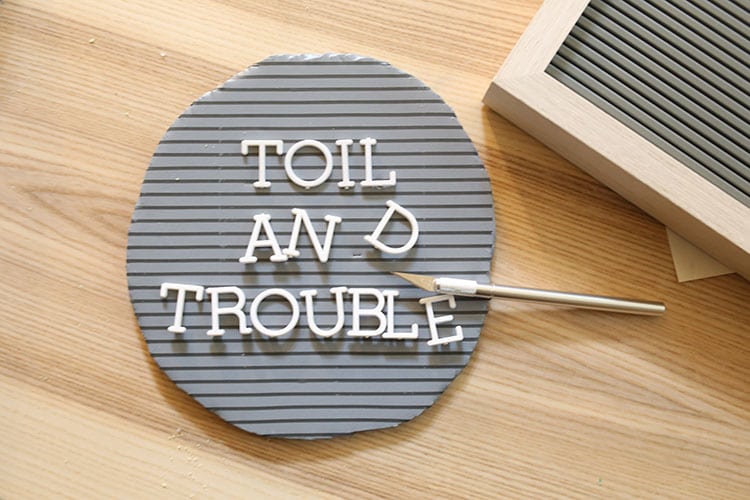 6. Position your letter board letters where you want them on the foam board. Press them gently down so that the tabs on the backs of the letters make a light impression on the foam board.
Use an Exacto knife to cut a shallow line where the impressions are, and then press the letters gently but firmly into the cuts.
They should stay without even needing glue!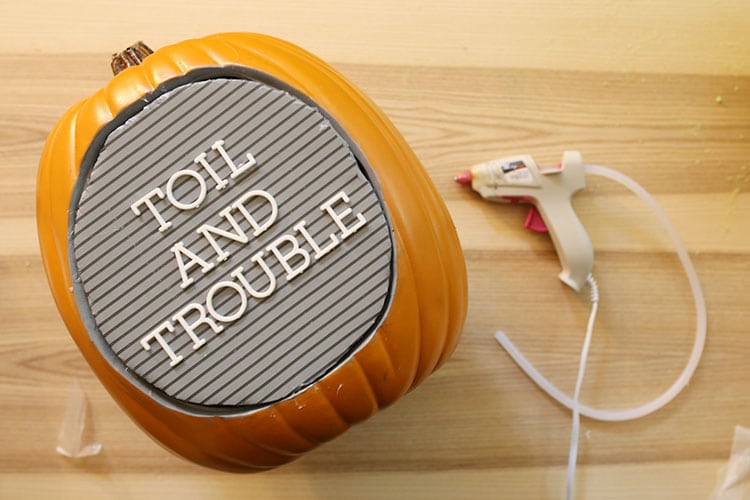 7. Hot glue the foam letterboard insert onto the rim of the diorama pumpkin.