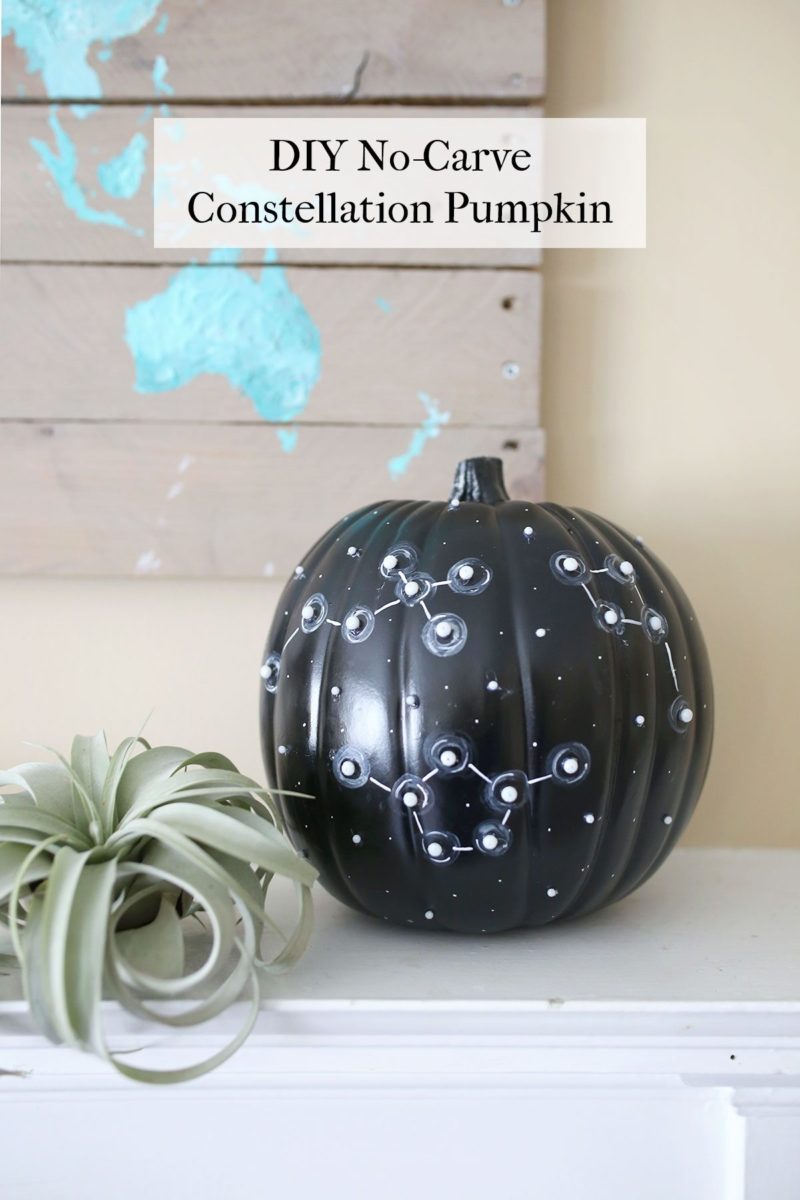 I'm pretty sure Halloween is my favorite holiday to decorate for.
Christmas is close, but I think Halloween takes the prize.
Pumpkins are super fun to get creative with, like this DIY hamburger pumpkin, so of course I had to make a new one this year.
I thought I had a great idea to drill holes and make some constellation pumpkins. I generally Google an idea before I shoot it to make sure I'm not reinventing the wheel, and, well, I was reinventing the heck out of that wheel. I just saw it on Martha Stewart and Better Homes and Gardens. But my ladies at The Merrythought did it way back in 2014!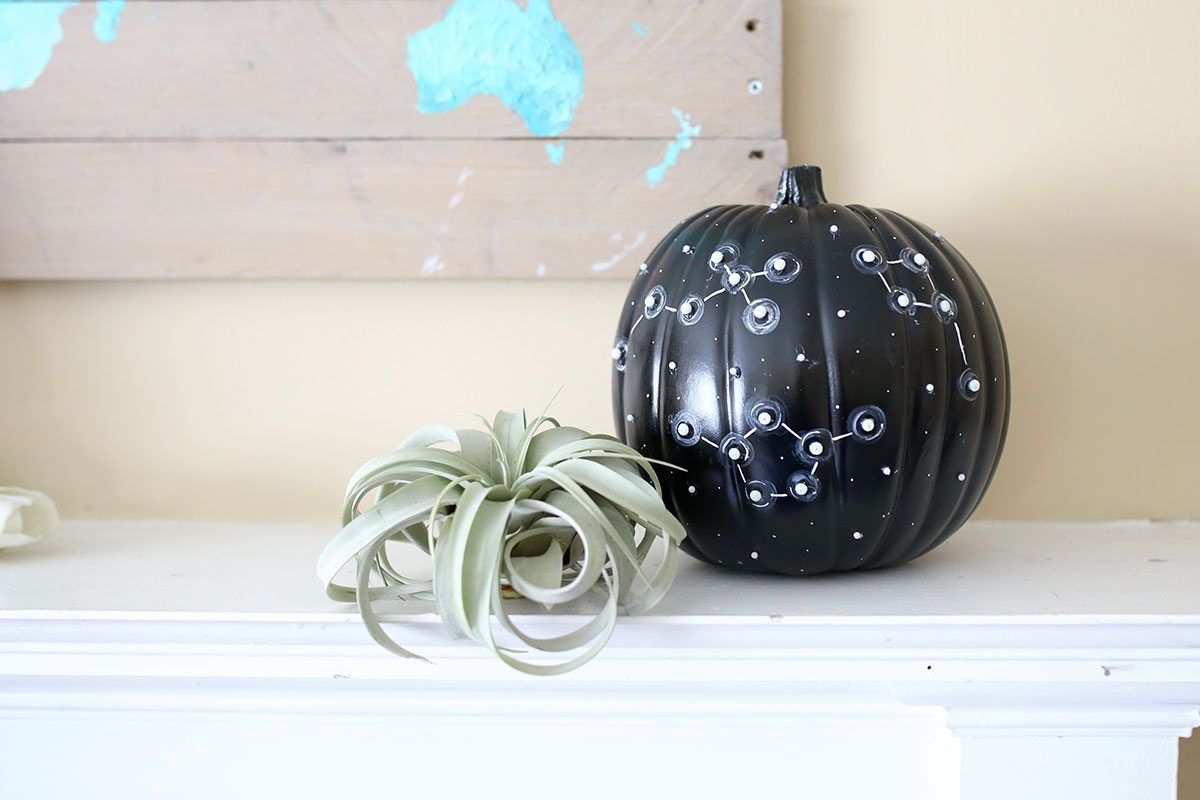 But I still loved the idea and wanted to put my own spin on it, so I thought of a fun way to do this without any tools — no carving or drilling required! But it's still got some dimension and sparkle, even without a flickering light shining through.
I created this project in partnership with Michaels. This Halloween, Michaels has everything you need to MAKE it spooky!
Supplies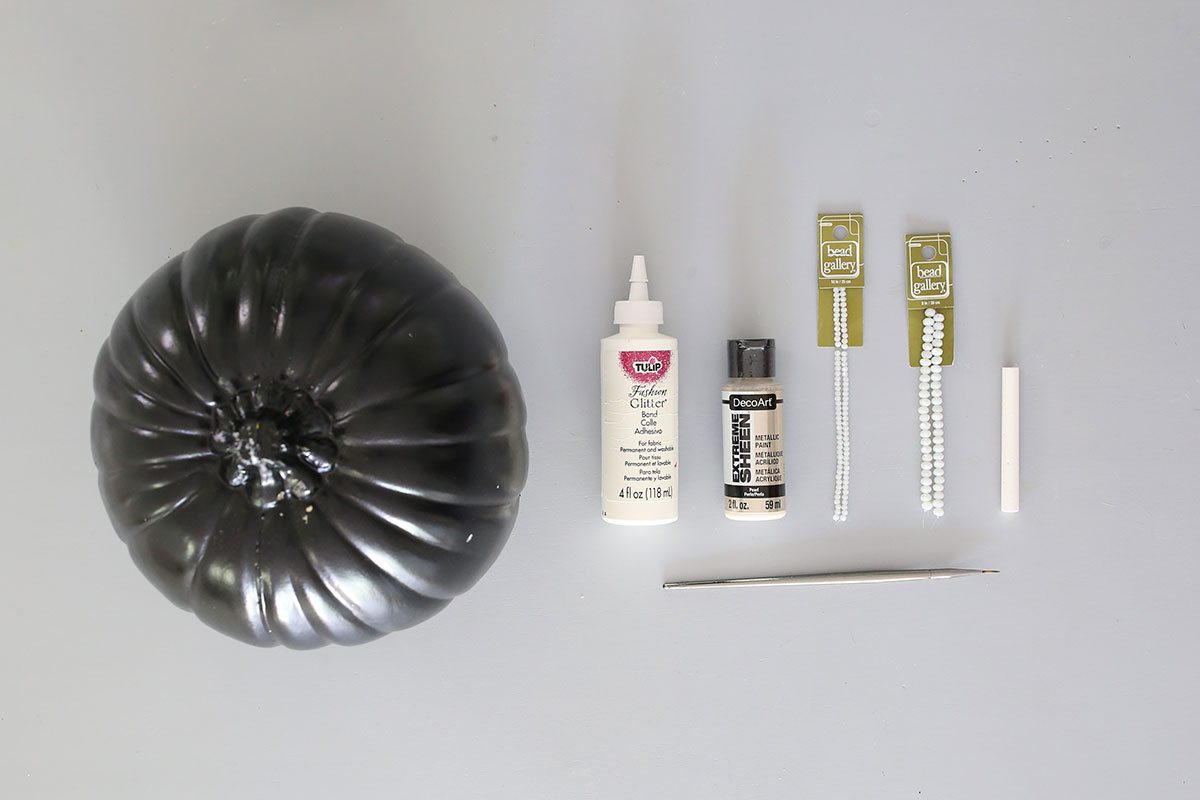 Black craft pumpkin
Sparkly white beads in two sizes
Hot glue or permanent liquid glue*
Pearl acrylic paint
White acrylic paint
Thin round paintbrush
How to Make a No Carve Constellation Pumpkin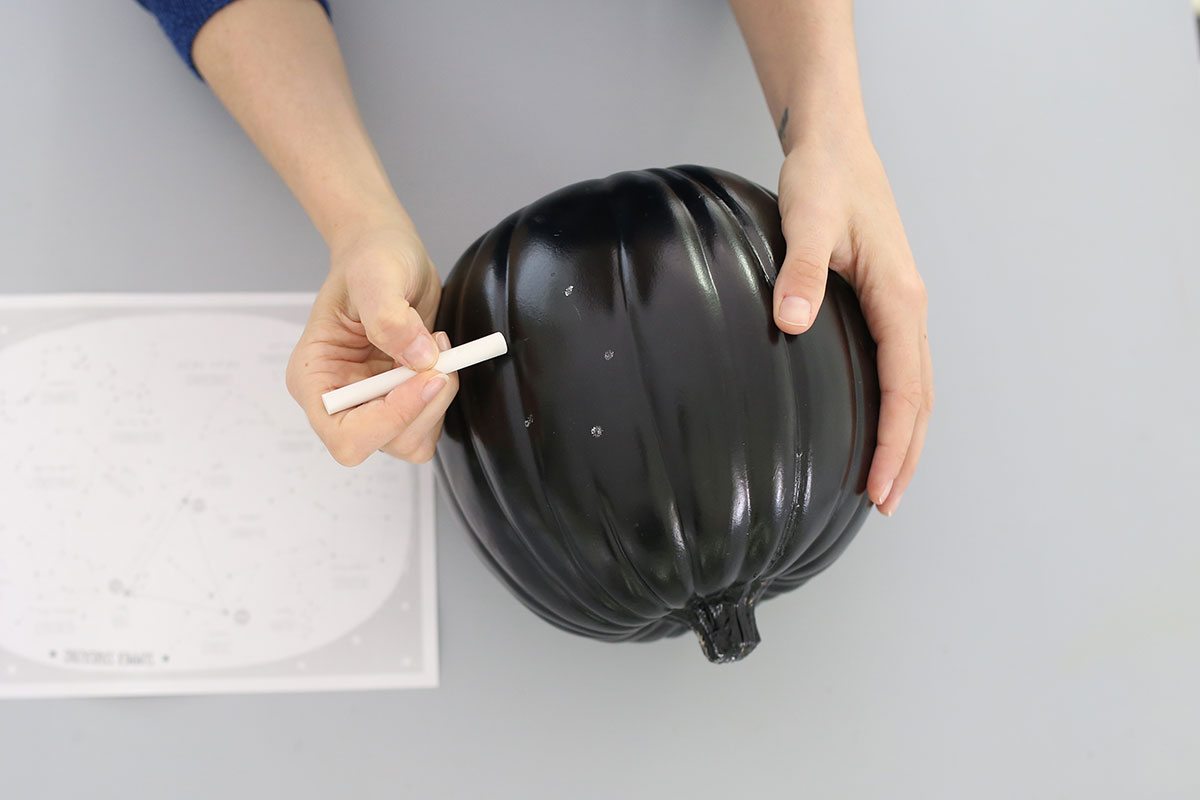 1. Use a constellation map (free printable here) and a piece of chalk to draw dots where your big stars will go.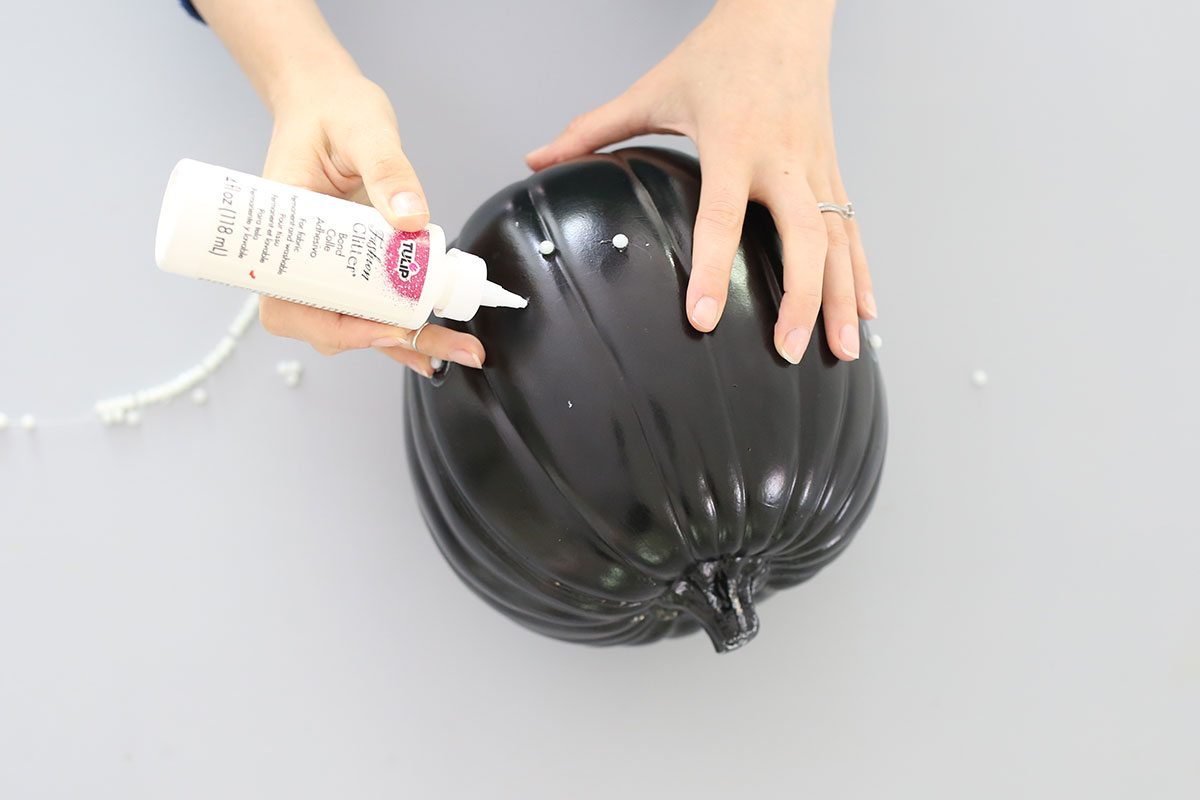 2. Glue a larger bead over each dot.
*I used hot glue for this to save time while I photographed, but if you're creating this project with children, you'll want to use permanent liquid glue instead for safety.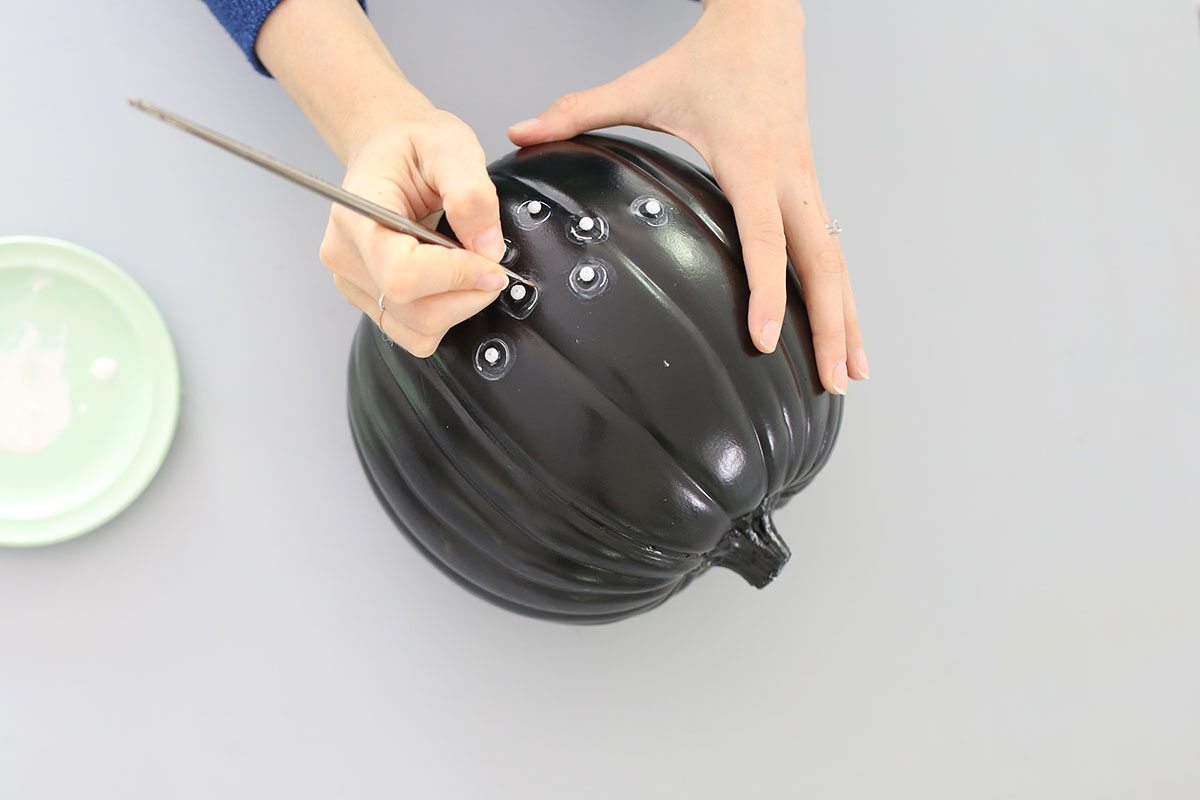 3. Mix a dab of white paint with your pearl metallic to help it show up a little better. Paint a light halo around each dot. This will be the "glow" around the big stars to make them stand out.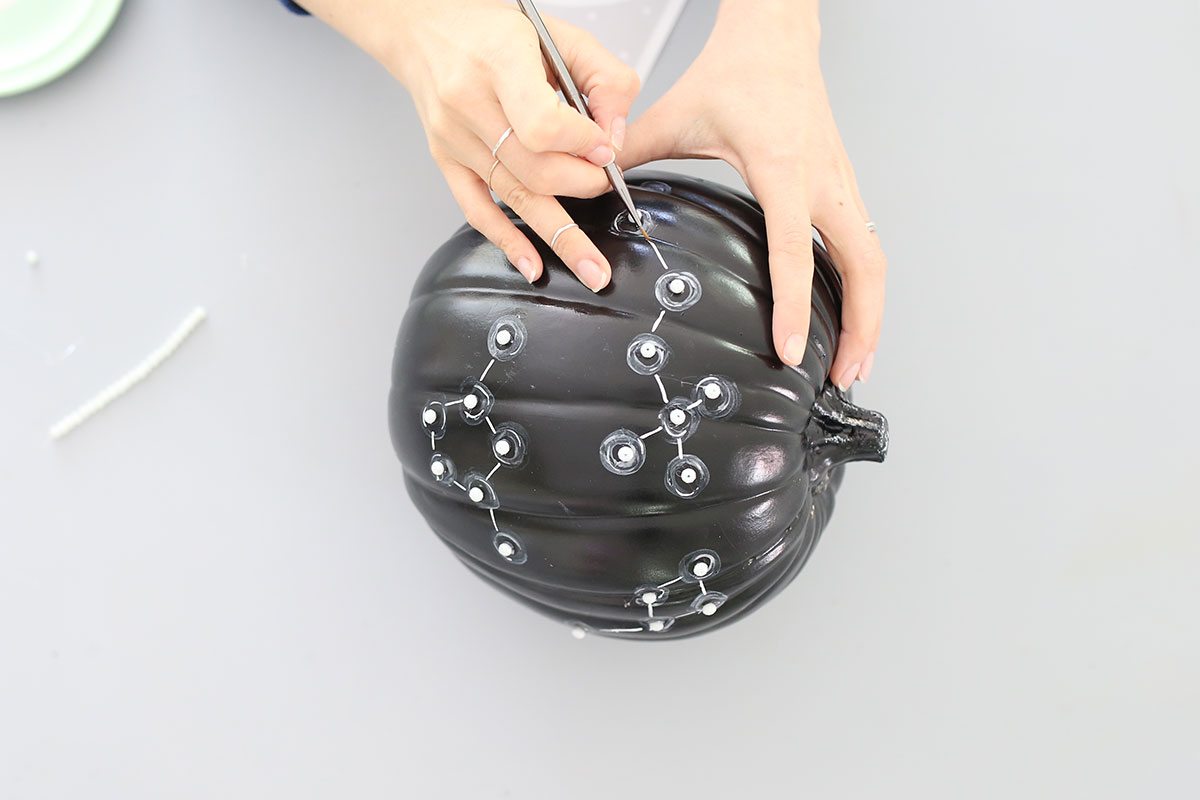 4. Use plain white to paint in a connecting line between each of the stars in the constellation.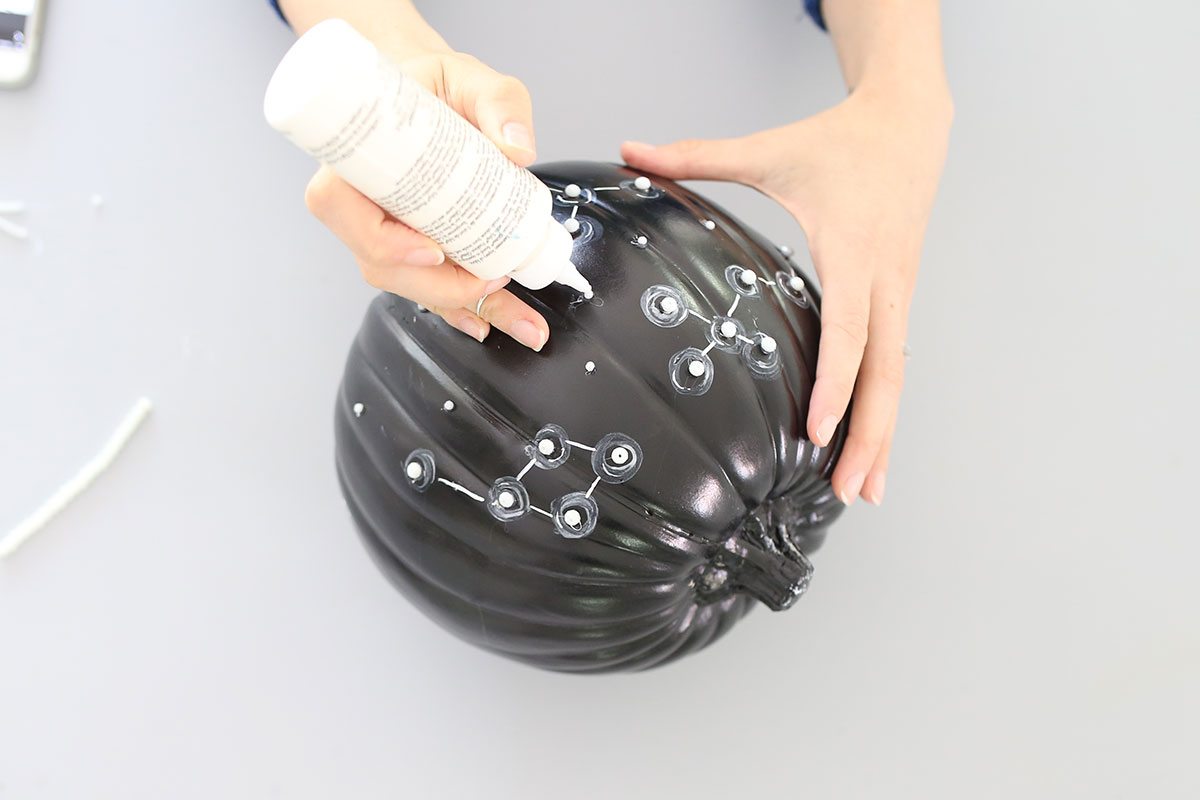 5. Glue smaller beads randomly to fill the "sky" with small stars that don't make up constellations.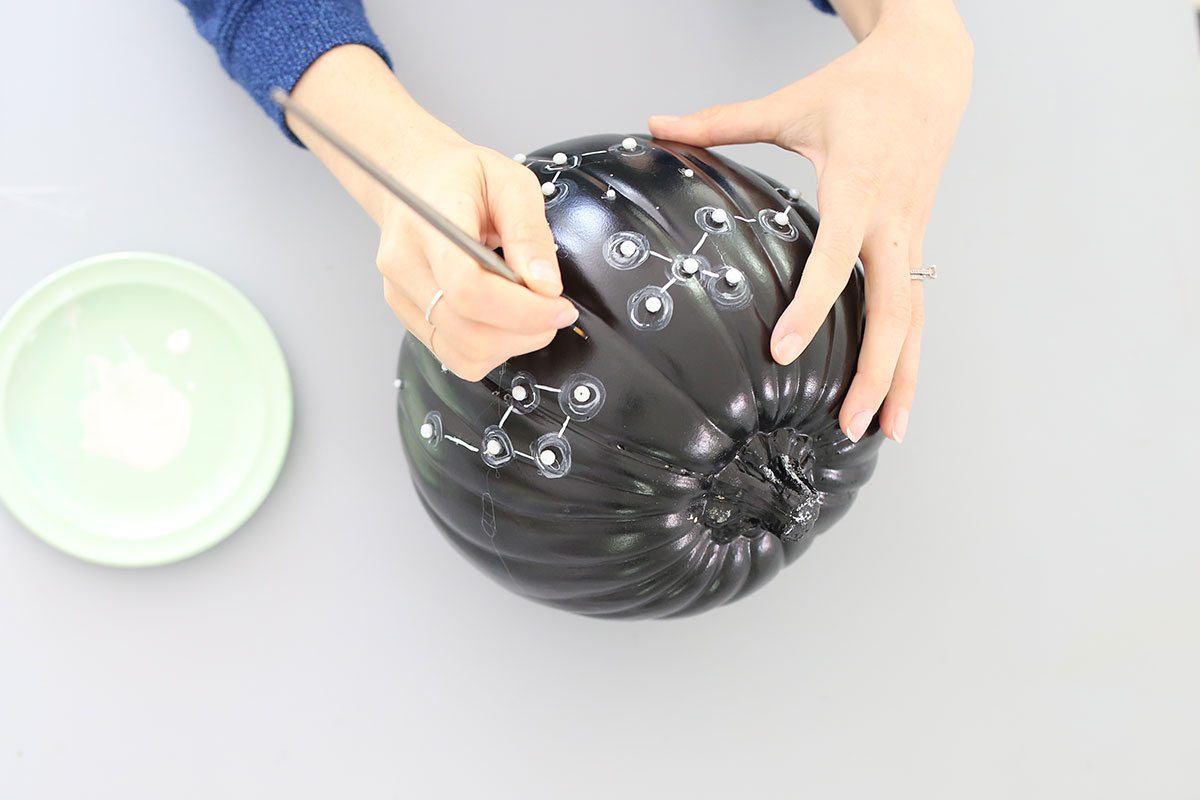 6. Add tiny white dots for more stars and to give it depth.