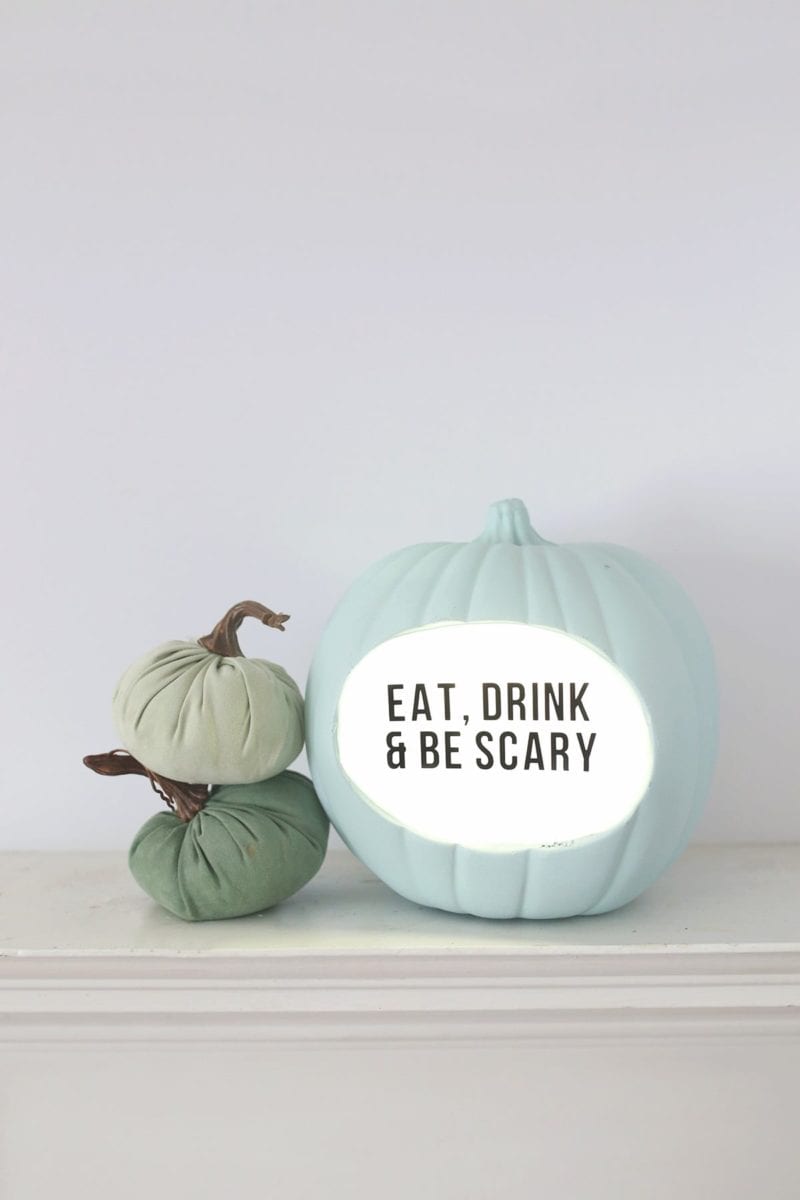 You guys know I'm a sucker for good fake pumpkin decorating ideas, right?
I have a Heidi Swapp lightbox that I always put a welcome message on for guests who stay at our place, and it inspired me to create this lightbox DIY quote pumpkin for Halloween this year.
P.S. I'm a Michaels Maker, and this post was created in partnership with Michaels. All content and opinions are my own. Thanks for helping me support the partners I believe in and love working with!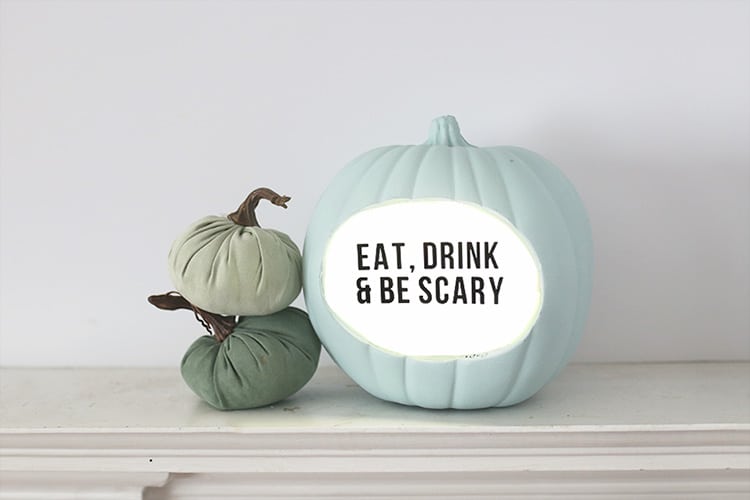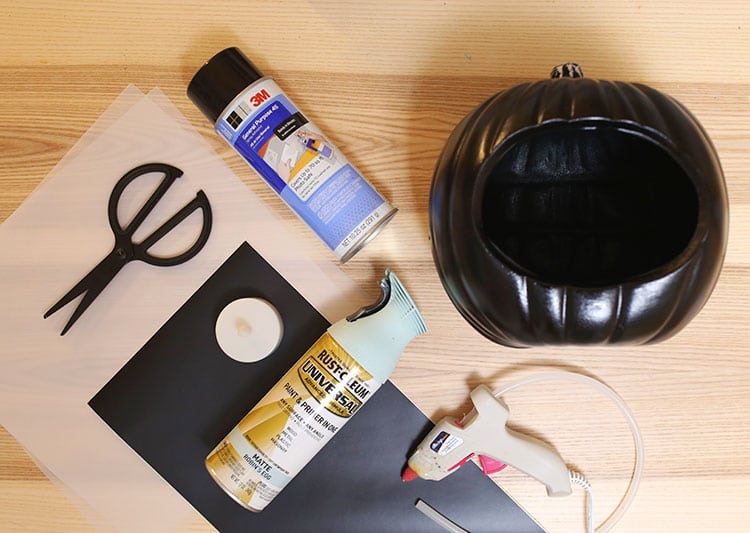 Supplies
I got everything for these pumpkins at Michaels. It would be super fun to do different sizes and shapes in all sorts of colors and with different cute quotes!
Foam diorama pumpkin
Spray paint
2 sheets of vellum paper
Cricut machine
Black vinyl
Spray adhesive
Hot glue gun
Scissors
Scrap paper
Pencil or marker
Battery-operated candle
How to Make a Lightbox DIY Quote Pumpkin for Halloween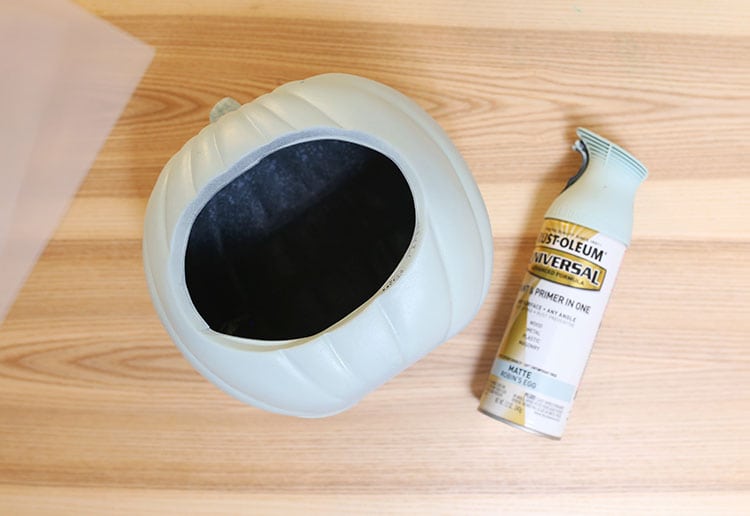 1. Spray the pumpkin with your favorite color of paint.
I used a matte robin's egg blue. I love the look of the matte for this because it helps hide imperfection on the surface of the pumpkin and looks really classy.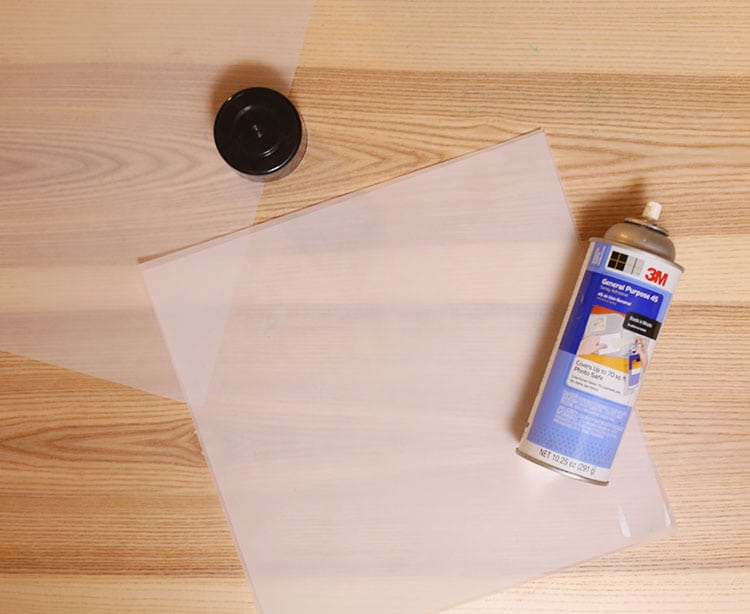 2. Use a thin, even coat of spray adhesive to glue two sheets of vellum together. This will make it more sturdy and less transparent.
We want the light to shine through but still be softly blurred through the vellum.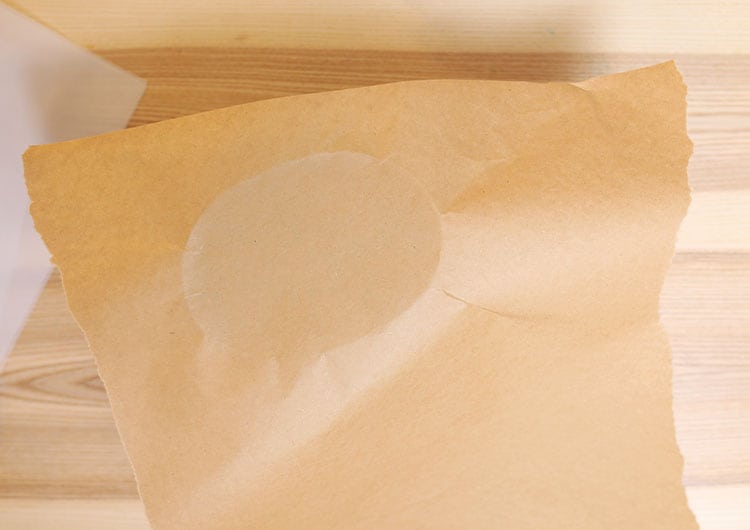 3. Press a piece of scrap paper over the opening on the pumpkin to make an impression.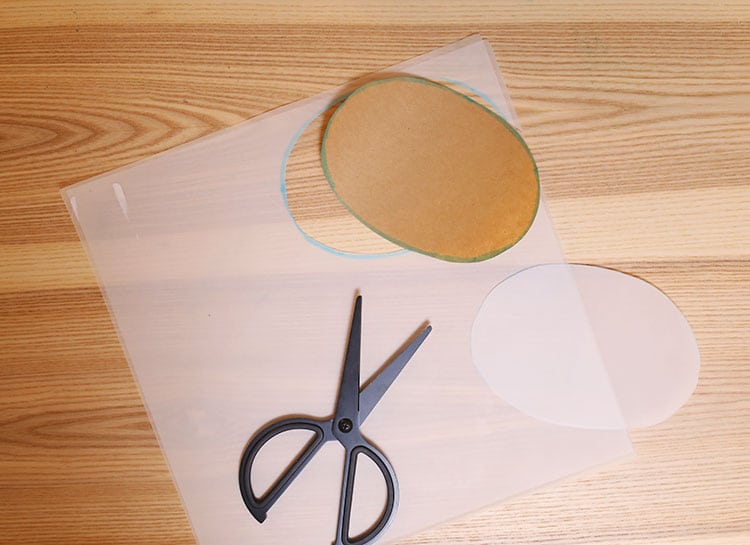 3. Cut out the scrap paper where the impression left an outline.
Trace the template you just made onto the vellum that you glued together in Step 2.
Cut out the shape from the vellum.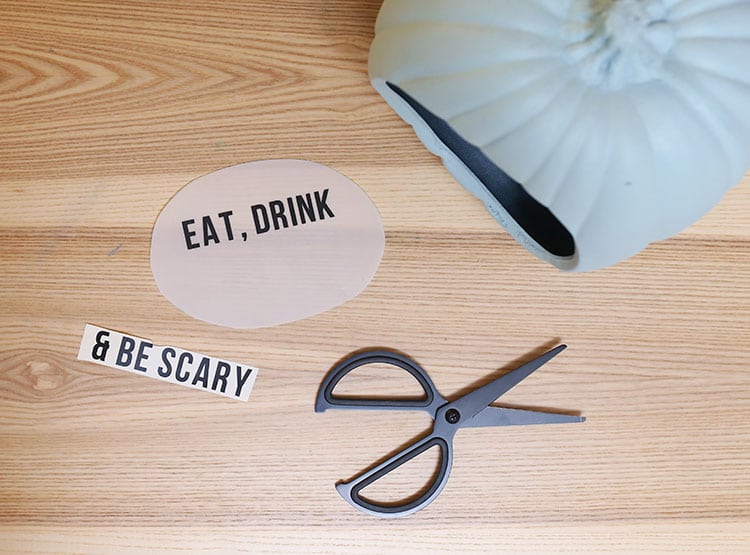 4. Use a Cricut machine to cut out the letters to your favorite quote using a bold but narrow sans serif font and black vinyl. I used the Bebas Nueue font for mine.
Apply the vinyl to the middle of the vellum.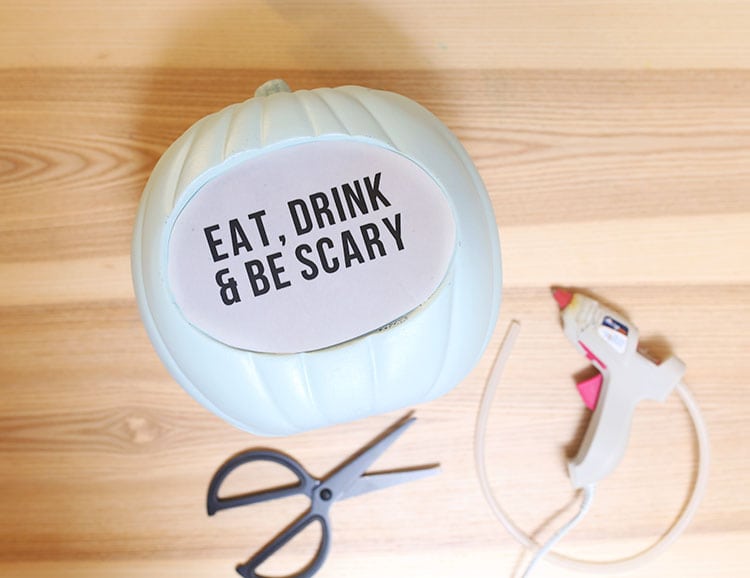 5. Use a hot glue gun to attach the vellum with a couple small dots. Just attach it at the top so that you're able to lift up the vellum like a flap.
6. Insert of a battery-operated candle to backlight the text, just like with a real light box!