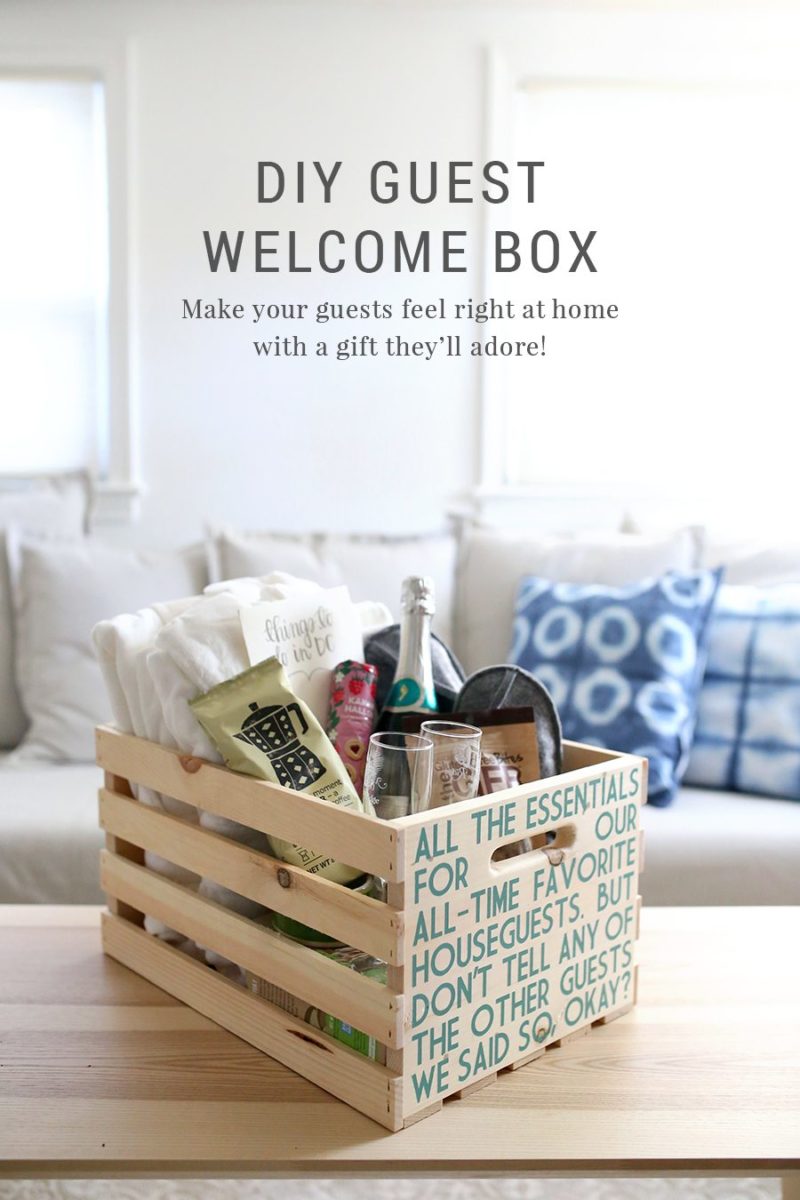 Remember my #BEHRBox from last week? You guys had tons of amazing ideas for what you would make with the supplies, and I had the hardest time deciding what to make.
Since we bought our house this summer and moved out of our one-bedroom rental, we actually have space to host guests, and the first thing I thought about was how much I want them to have a wonderful, cozy, memorable experience.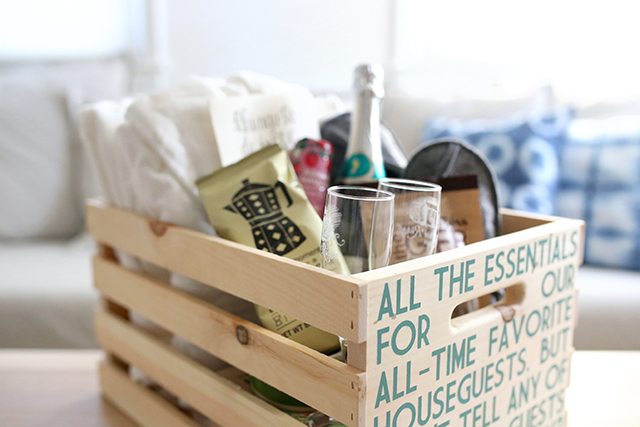 When somebody comes to visit us, they're giving up vacation time they could be spending somewhere else, so I feel like they deserve the best experience and memories we can possibly give them!
And since BEHR® challenged me to use the supplies to get ready for holiday guests, I decided to take it very literally. I created a cheeky welcome box that we can fill with goodies to greet our out-of-town guests!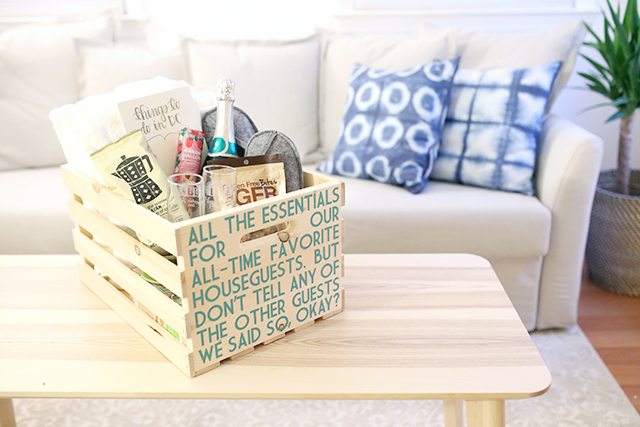 With that in mind, I plan to treat our guest room like a cozy, swanky little Airbnb, complete with all the amenities. And this box of goodies is a big part of that experience!
P.S. I announced the gift card winner today!

Ideas for What to Include in a DIY Guest Welcome Box
Fluffy, cozy bath robes and slippers – Provide something to lounge around in so nobody feels rushed to get dressed!
Wine or champagne and glasses – If you're doing champagne, just pop it out of the fridge and into the welcome box right before your guests arrive to keep it chilled.
Snacks – Be sure to keep  in mind any dietary restrictions, like if you have a guest who's gluten free or has a peanut allergy.
Activity ideas – You could create a little booklet like I did or just include some brochures from local attractions.
Public transit passes – If you live in an area with a subway, metro, or light rail, consider leaving your guests pre-loaded transit cards and maps if you won't be with them the whole time. It can be intimidating trying to find your way around a new city!
Take-home treats – Include things they can take home to remember you by, like your favorite coffee or a local souvenir of some sort.

Supplies
Check this out to see everything that was included in my #BEHRBox. For the challenge, I had to use at least three of the items from the box, so I used paint, the sanding sponge, a sea sponge, and of course a wooden crate.
Here's what you'll need to make this project:
Wooden crate
For the words:

Heavy paper or peel-and-stick vinyl to make a stencil OR
Transfer paper
(See Step 3 for clarification.)

Sanding sponge
Lint-free rag
Sea sponge
BEHR paint sample in Jade Dragon
Optional (for fixing mistakes)

Small paint brush
BEHR paint sample in Sepia Filter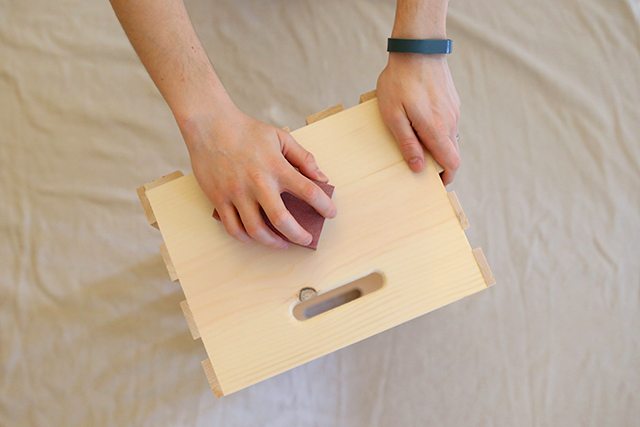 1.   Thoroughly sand the front of the crate, being sure to get the edges as well. You want to remove any rough, uneven spots.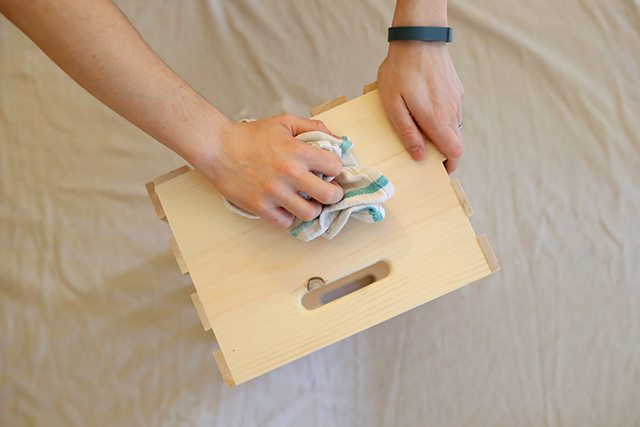 2.   Dampen a lint-free cloth and wring it out until it's barely damp. Wipe all the sanding dust from the crate, wiping in between slats and around the inside of the handle, too.
Don't skip this step, or your paint might not adhere properly!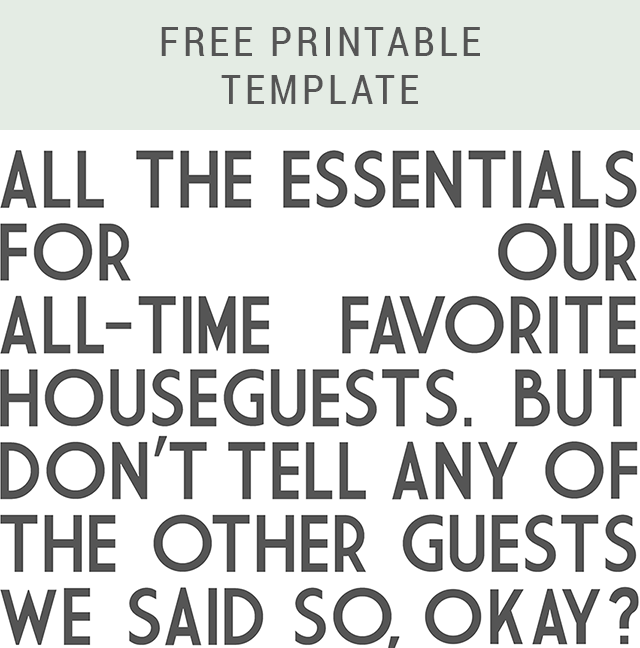 3.   Click the pink button above to download your free printable template. When the image opens, right-click to save it to your computer.
I used my Cricut to cut a stencil out of peel-and-stick vinyl, but I know not everybody has access to one of those machines. But you can still make this, so don't worry!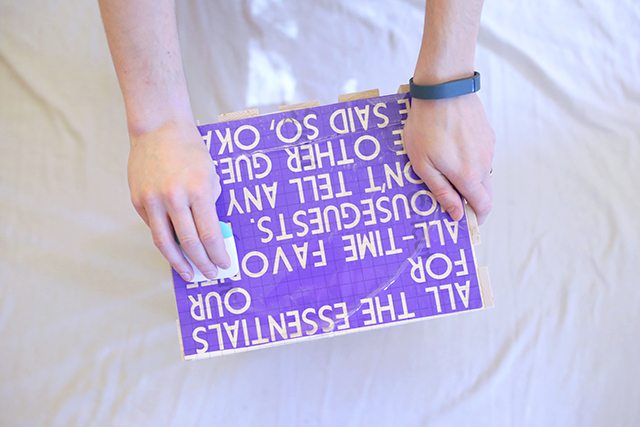 Here are a few methods:
Cutting machine (like Silhouette or Cricut): Upload the template to your machine's design software, and cut it out of peel-and-stick vinyl.
Transfer paper: Print the template, and use graphite transfer paper to trace the letters directly onto the wood.
Hand-cut stencil: Print the template directly onto heavy paper, and use an sharp blade to cut out the letters. Or, use the template and transfer paper to mark the letters onto vinyl, and then cut the vinyl with a sharp blade.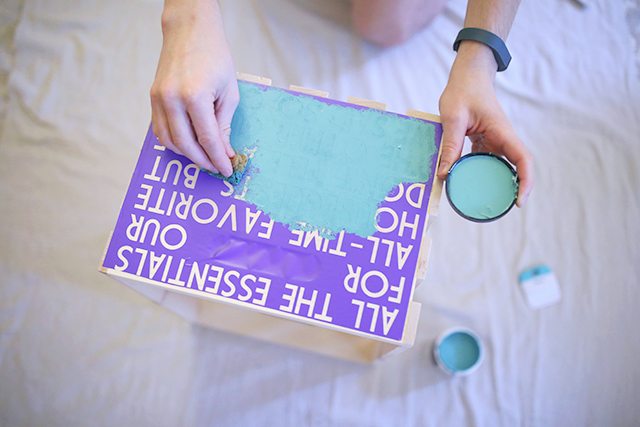 4.   Use a sponge to apply your favorite color paint over all the letters using and squishing up-and-down motion. This is a lot better than a brush for stenciling because a brush can actually push paint underneath the stencil and blur the edges of the letters.
If you're using the transfer paper method, you can just use a thin square brush to paint inside the lines and fill each letter.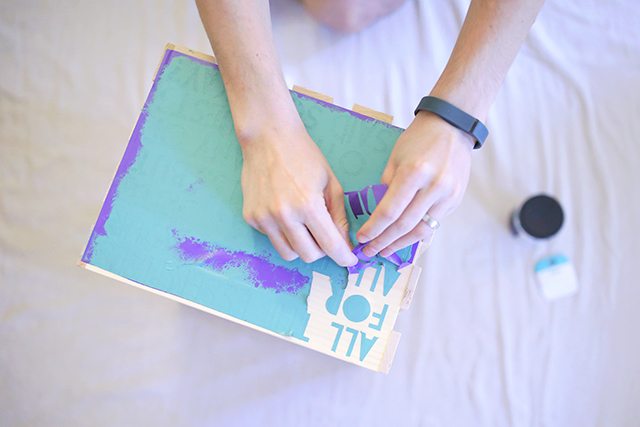 5.   Once you've painted over every letter, lift away or peel off the stencil, being careful not to smear the paint. Don't forget about the insides of the letters!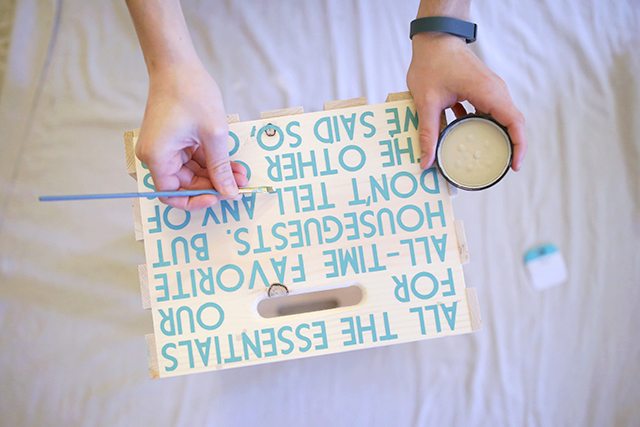 6. If you did have any paint smudge outside the lines, you can use a neutral paint (similar to the color of the wood) to paint over any areas you want to hide.

7.   Now, just fill the box with all sorts of goodies to dazzle your guests!