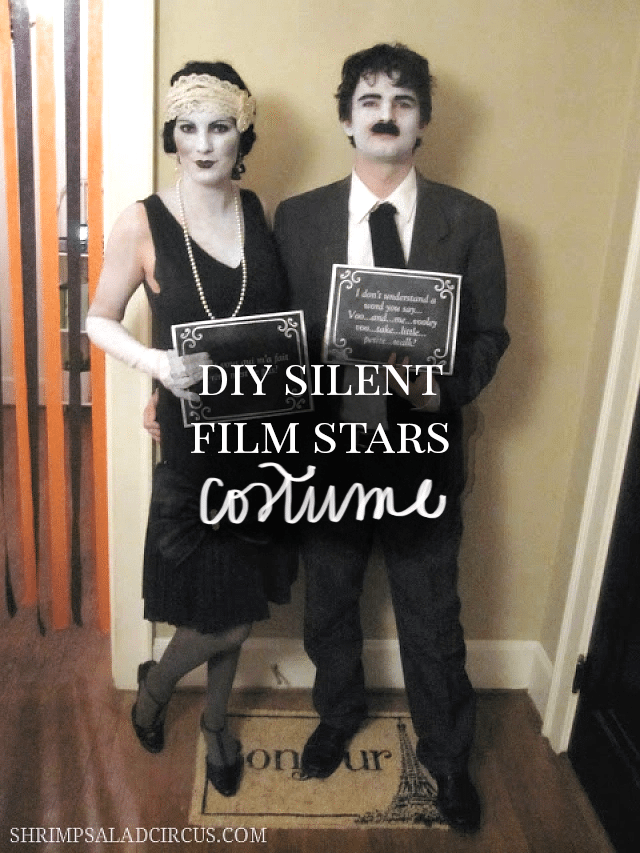 If anybody was keeping up with the guessing game on Saturday, here's your answer. Andrei and I were silent film stars! This was a pretty last-minute decision, but I think it turned out reasonably well nonetheless! If you love this idea, you can make your own silent film star Halloween costumes without a whole lot of fuss. 
Upsides:

My costume ran me less than fifteen bucks, and I was quite proud of my first attempt at [faux] finger waves. It's really fun to wear a dress with a pleated bottom. It makes you want to spin a lot all night. It's handy when you're a hoarder because then you can find almost everything necessary to be a sassy Clara Bow just by cleaning your studio, including a massive satin bow. If your cats are black and white and grey, it's fun to wrangle them into endless photo opportunities, since they, too, lack color (except for their cute little pink noses, of course). The Mister makes a pretty adorable Charlie Chaplin.
Downsides

: If you're a silent film star, and you don't hold up your little screen card, then people might think you're a zombie flapper. They might think the same thing when all your "skin" starts flaking off onto your dress halfway through the night. Painting your face grey makes your teeth and the whites of your eyes look incredibly yellow. It's like going from zero to jaundiced in one hearty application… It's difficult to get anywhere near The Mister's eyes with face paint because he insists you're stabbing him. By the end of the whole endeavor, you just might be…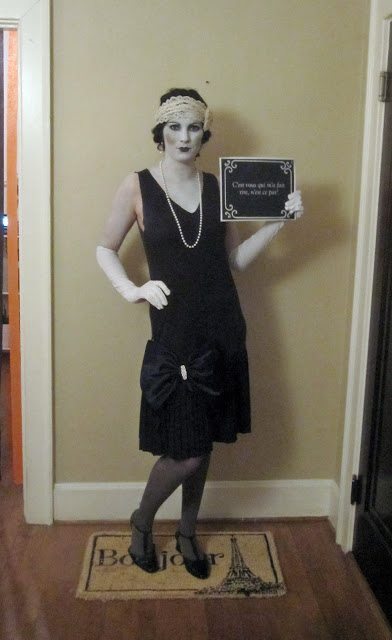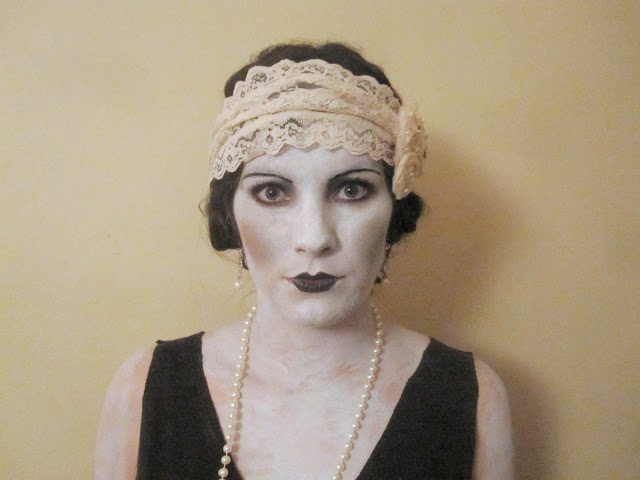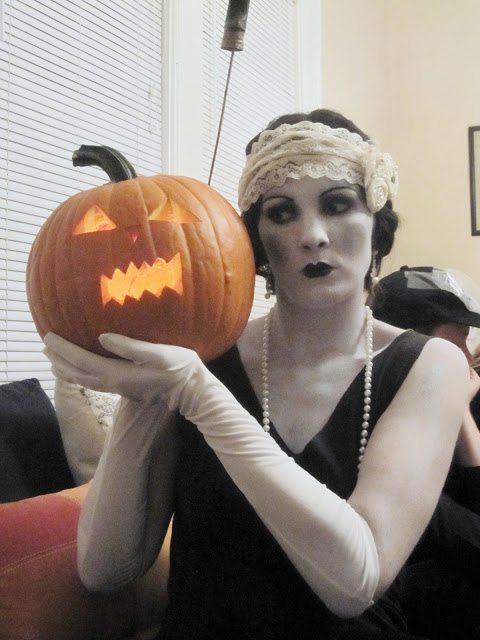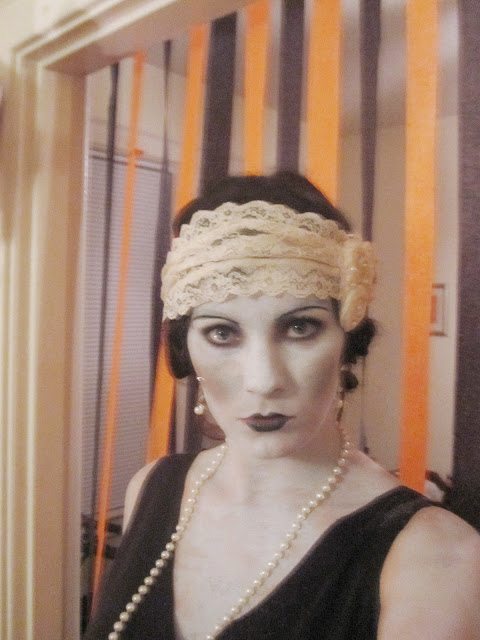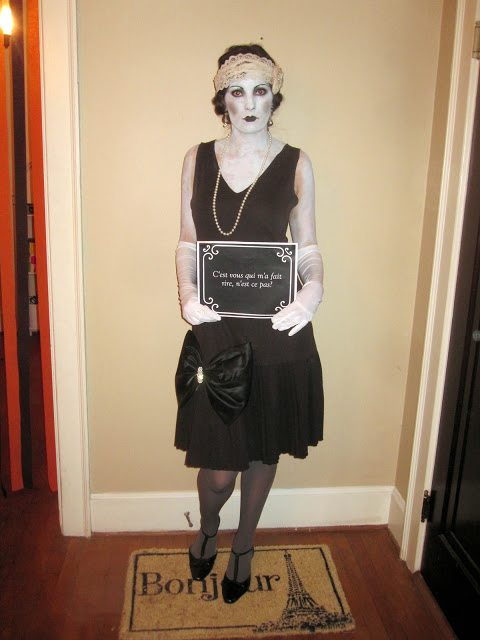 dress . thrifted and hacked up
necklace, bow, tights, earrings . mine
opera gloves . Halloween City (similar)
black hair spray . Halloween City
face paint . Halloween City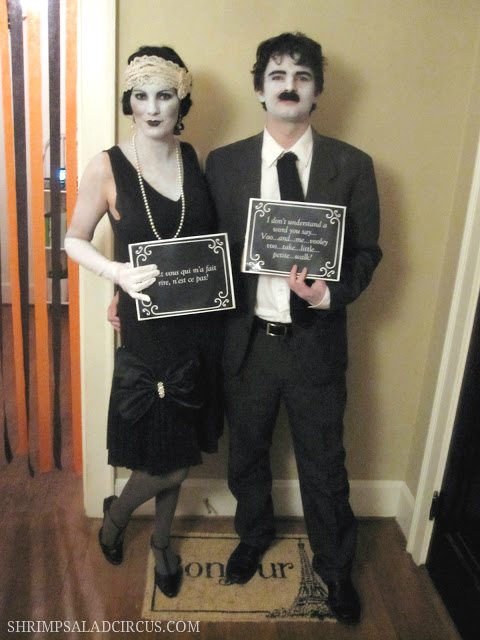 SUBSCRIBE NOW TO ACCESS MY FULL LIBRARY OF FREE DOWNLOADS!