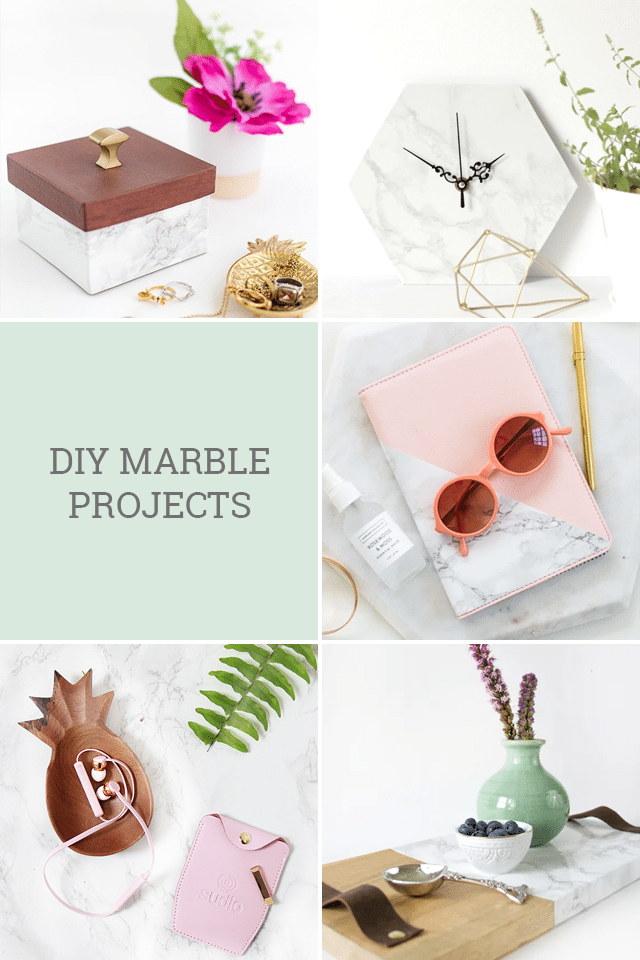 This week has been crazy busy at work and at home, and I love it. It makes the time fly by and brings the weekend more quickly. Do you like busy days at work, or would you prefer to keep everything slow and steady? Anywho, I'm getting off on a major tangent. Here are my favorite finds for the week (DIY marble projects for the win!), plus a little something new. Be sure to read all the way down to share your own!
DIY Mable Projects & My Favorite Finds
Weekly Wins
I want to start rounding the week out on a really positive note so we can all go into the weekend on the right foot. Let's celebrate our wins for the week, shall we? I'm going to list a few of mine below, and I want you to tell me your big win for the week in the comments, okay?
I got off crutches (from my sprained ankle) and started physical therapy. I'll get out of the boot soon, so I'm pretty freakin' excited!
I firmed up a few plans I've been thinking about for a long time. Ambiguous, I know, but I think putting it out into the universe in some way will help. 🙂
My garden is growing like crazy! Squirrels keep eating my tomatoes, but at least somebody's getting fed, right?
You turn! Leave a comment with your biggest win for the week!