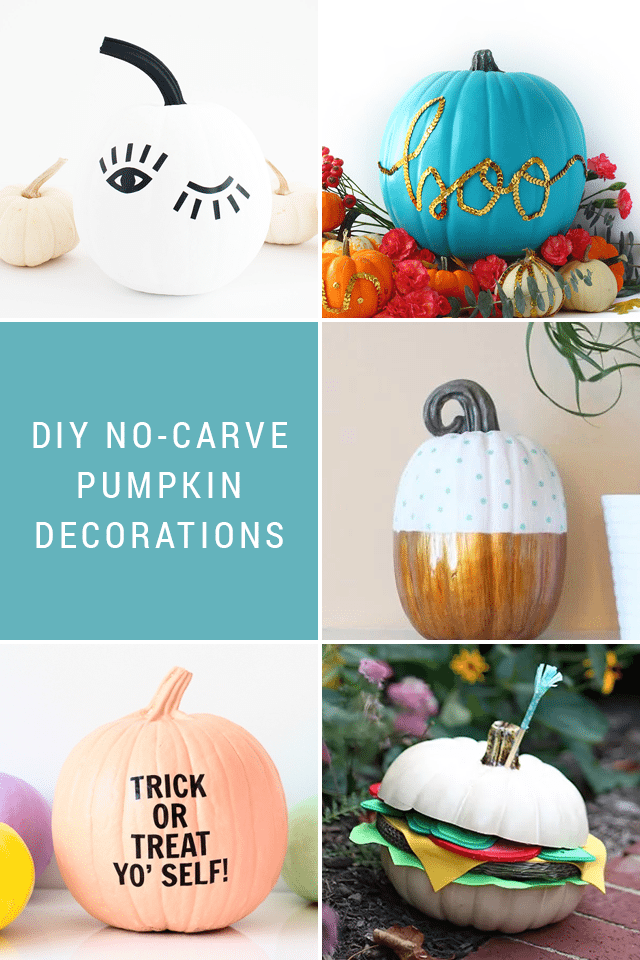 Traveling this week has thrown my schedule totally out of whack, but I'm back with my favorites from this week. Since we're fast-approaching one of my favorite holidays, I decided to go full Halloween with this week's roundup, featuring some of my favorite no carve pumpkin ideas.
Do you have anything planned for this weekend? Our neighborhood is hosting an Oktoberfest celebration, so we're going to give it a go and get officially settled into our first fall in the new house. I've also got lots of projects in the works for this weekend, so stay tuned for some new-new on the blog in the coming weeks!
DIY No Carve Pumpkin Ideas + My Favorite Links This Week
Have you ever made a no-carve pumpkin? I'd love to see pictures. Link them up in the comments!