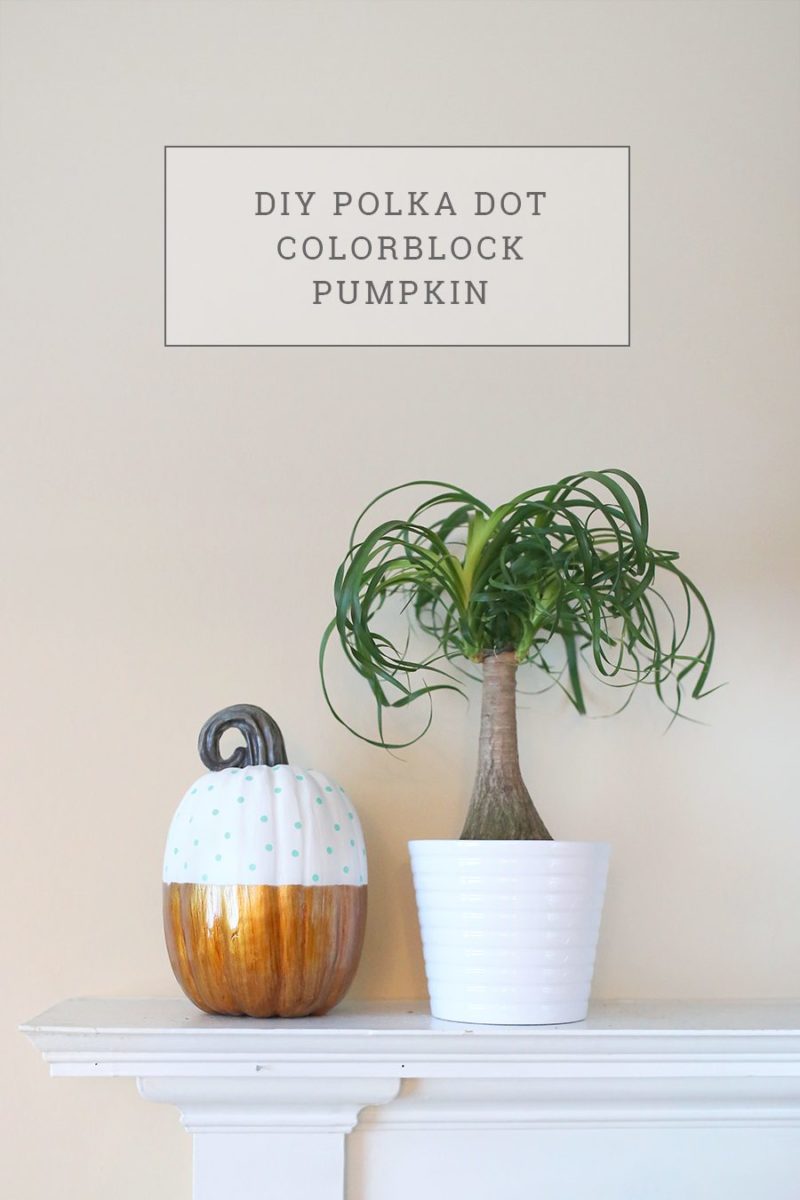 Even though I embraced Halloween crazy, crazy early this year, I still find myself in shock that it's already October now! This month Michaels asked the Michaels Makers to come up with DIY Halloween decor. Like all things your first year in a new home, this Halloween will be a first. If you're keeping up with my Instagram stories, you know we're dealing with a leak issue and have recently had to cut out part of our wall and ceiling.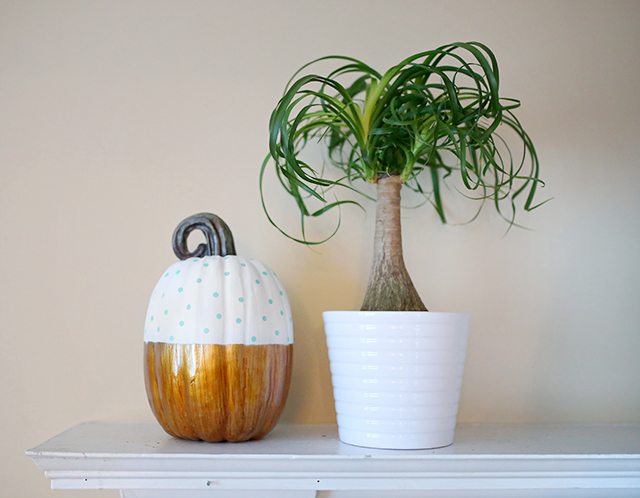 So this felt like a good year to go a bit understated for Halloween decor. I'm really into nontraditional holiday colors this year, so instead of going creepy or scary for the big day, I decided — at least for this starter decor — to embrace simplicity and a tiny little pop of color.
One of the reasons I love to work with Michaels every month is versatility to create whatever's inspiring me at the moment. Whatever your Halloween vibe may be, Michaels is a great go-to for all things BIY (boo-it-yourself!) and has tons of ideas for DIY costumes and décor.
DIY Polka Dot Color Block Pumpkin
There are two things I especially love about this project, in case you needed any convincing:
It's a great way to use up supply scraps (peel-and-stick vinyl for Silhouette or Cricut machines) that you might otherwise need to throw away.
It's a fun activity to keep your kids busy for a little while with all that peeling and sticking.
If understated isn't your thing, then be sure to check out all the other Michaels Makers Halloween ideas!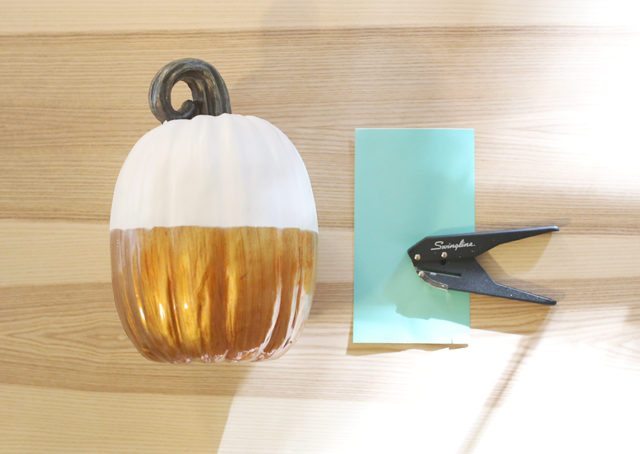 Supplies: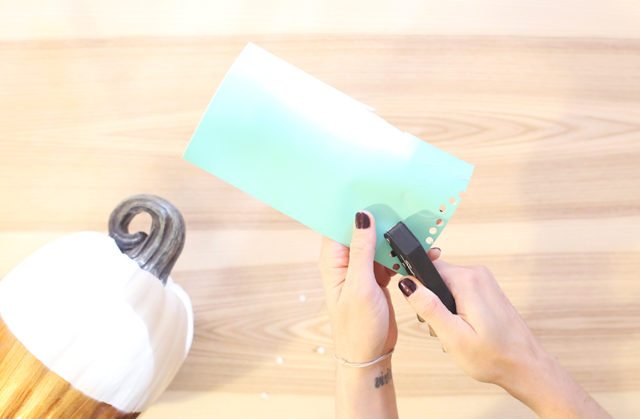 1.   I bought my pumpkin from Michaels just like you see in the picture. It had a matte white top half and a pretty coppery metallic bottom half. If you opt for a plain one or just can't find the same one I used, you can use painter's tape to tape all the way around the middle of the pumpkin. Then, paint the top half with white acrylic paint.
2.   Use your hole punch to cut a ton of dots out of the vinyl.
Tip: I found it easier to punch through the vinyl and backing when I kept the vinyl right-side up. Otherwise, it would cut funny and make the hole punch blade sticky.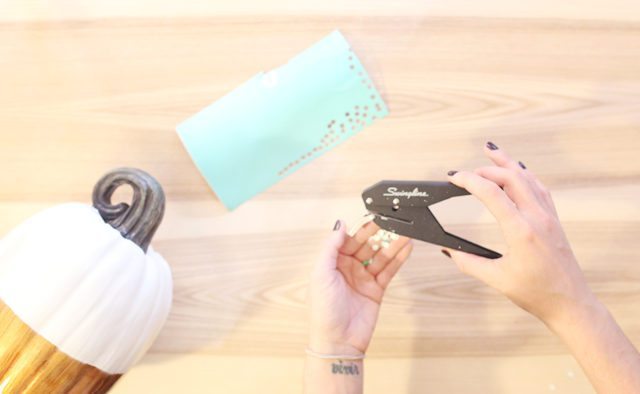 3.   Open the little drawer under the hole punch, and shake out all the vinyl dots. Quickly sort through them to remove any that aren't circles, like if you accidentally cut along an edge or into another circle.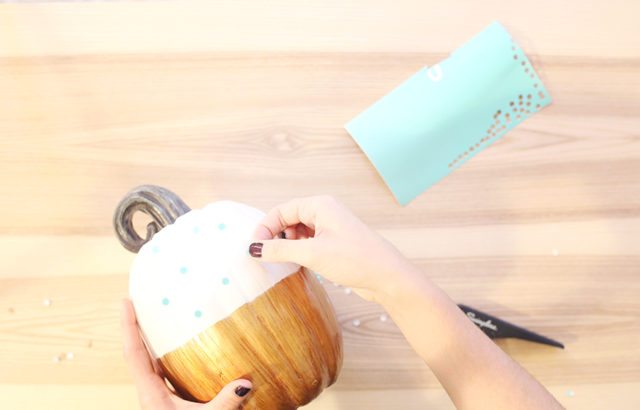 4.   Peel away the backing from each dot, and smooth them onto the white half of the pumpkin in a random arrangement. Keep going all the way around.