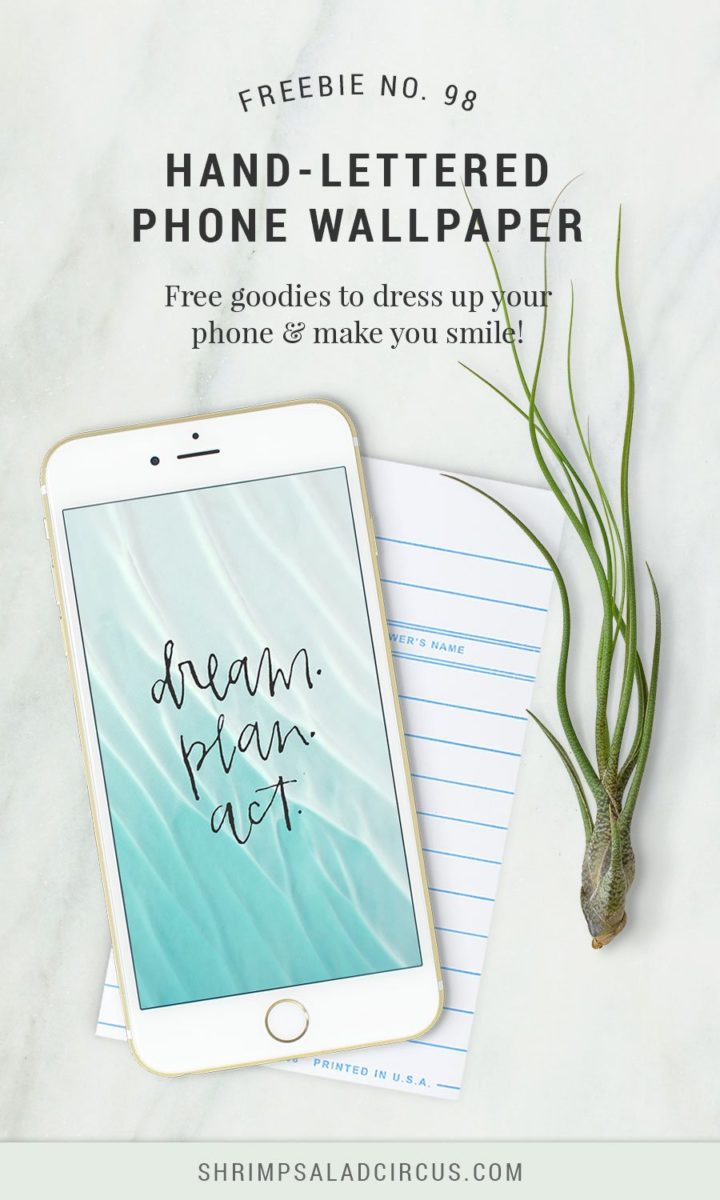 I haven't done a freebie in a few weeks, so I thought it was high time to give you guys a little hand-lettered present.
This free phone wallpaper has a simple but powerful message: make it happen. Don't wait for things to come to you. Bring it on, and create your own future!
Free Phone Wallpaper
This edition of my digital freebies features pretty ocean-inspired colors and grey pen-and-ink lettering. Click through to get a closer look at the wallpaper.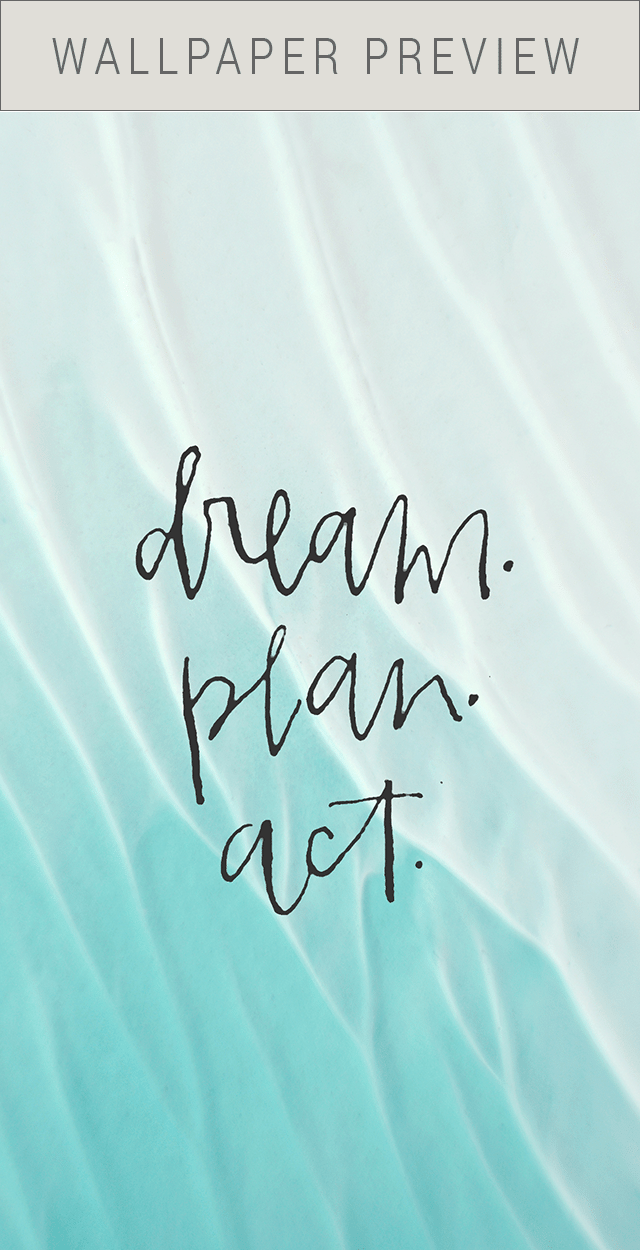 How to Install Your New Free Phone Wallpaper
I use iPhone, so these directions won't apply to Android devices.
If you love it, just click that pink button up there to open it up in its own window.
Hold your finger on the image for a second, and then click "Save Image" when it pops up at the bottom of your screen.
Leave the browser and open your phone's photos. Find the wallpaper, and open it.
Click the icon (box with an arrow coming up out of it) in the bottom left hand corner of your screen.
Slide through the grey icons on the bottom until you see "Use as Wallpaper."
Click "Set.