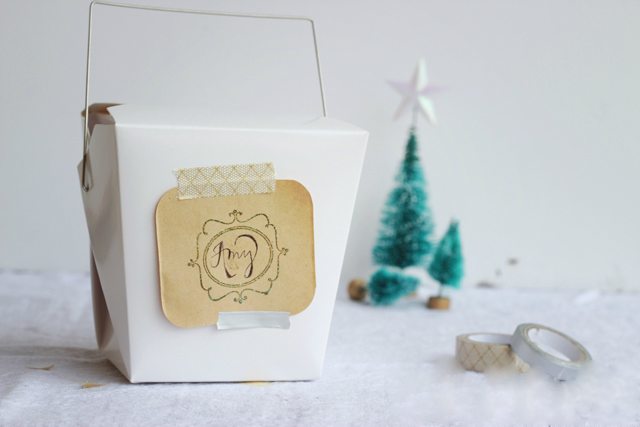 I love
handmade gift-wrapping
touches for the holidays. I think the most memorable moments from the holidays are the ones that somebody spent time and creativity on, so I try to add a little embellishment to all my presents, like yesterday's
mini Christmas trees
. Today I'm going to show you how to make some quick and easy embossed gift tags to add the perfect finishing touch for the holidays. (I originally published this on
Crafts Unleashed
.)
What You Need:
Rubber Frame Stamp
Kraft Paper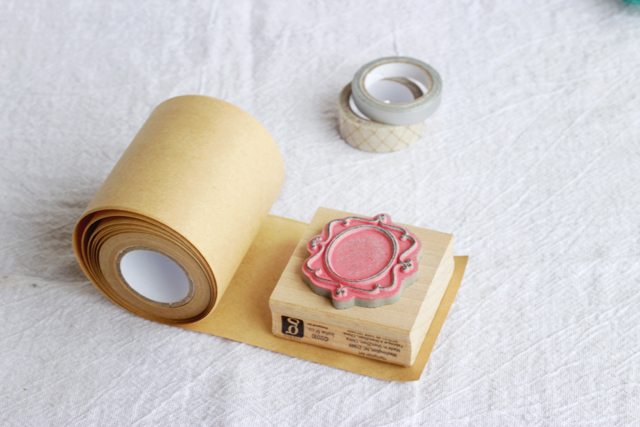 1.   Cut a little piece of kraft paper to the size of your stamp. Stamp onto the piece of paper using pigment ink. It's important to use pigment ink with embossing because it takes longer to dry. If you want the design to be the same exact color as your embossing powder, use clear pigment ink. I used black in this tutorial so that you could see everything clearly.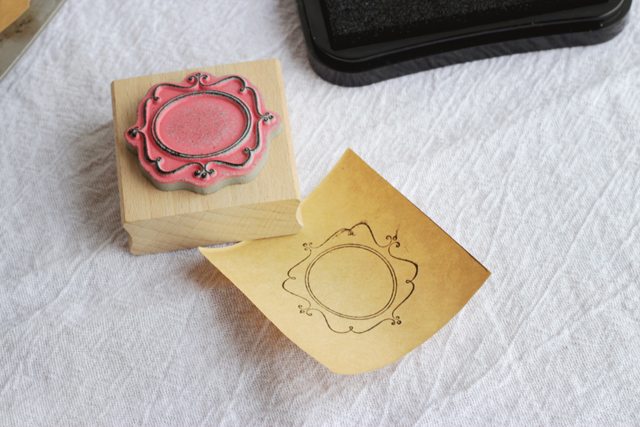 3.   Right away, pour some embossing powder onto the ink. Shake the excess back into the jar.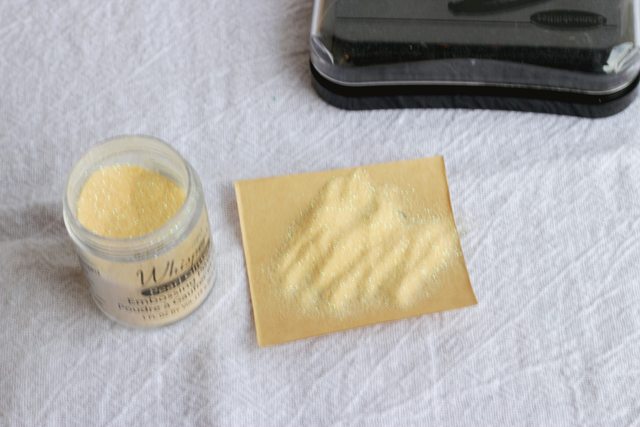 4.   Holding the heat tool at a 45 degree angle, move it around all over the stamp until you see the powder melt and get shiny. Don't overheat it. You're done once it's all smooth and shiny.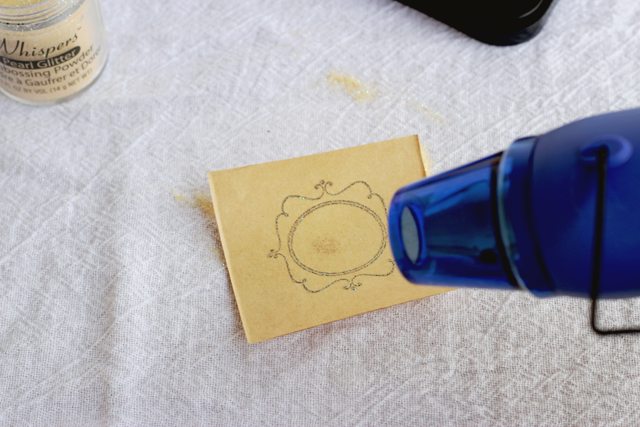 5.   Use the corner punch to round off all the corners to give it a prettier, more finished look.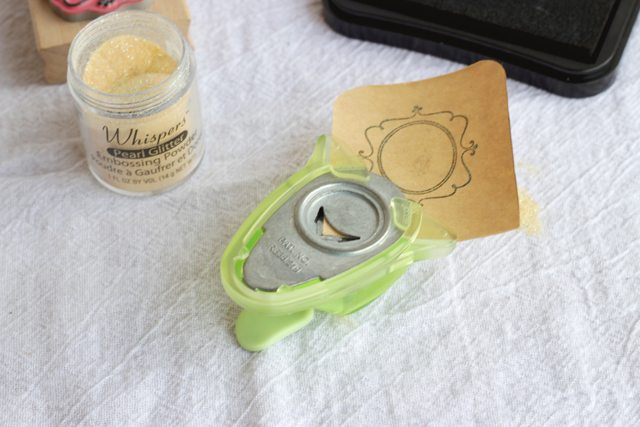 6.   Write your gift recipient's name in the frame, and stick the tag onto your present with a couple coordinating pieces of pretty washi tape. Voila – you're done!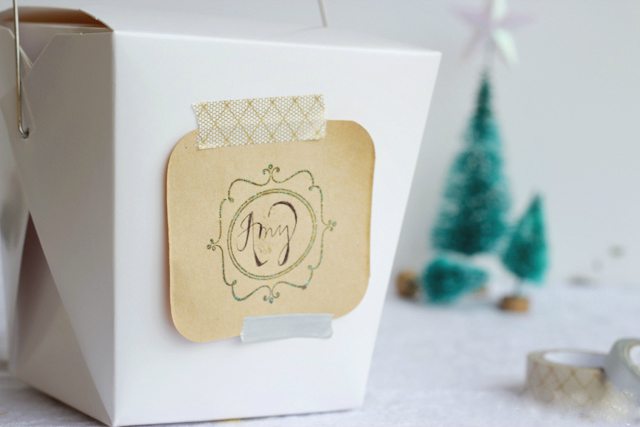 * Disclosure – certain links within this post may result in a comission for Shrimp Salad Circus. See my disclosure statement for more information.