Scroll to the end for the custard-filled rhubarb pie recipe!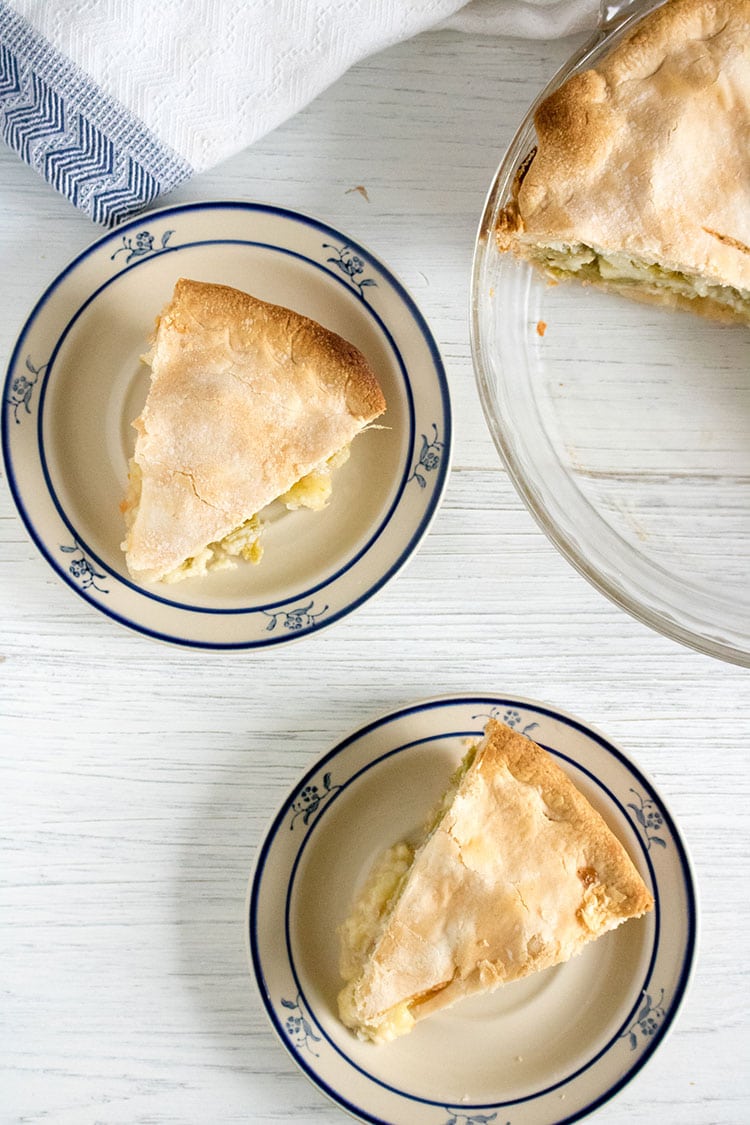 When we moved into our house, we were lucky enough to already have a well-established rhubarb plant that yield a ton of the stuff every year.
I had actually never eaten rhubarb before, and I'm a little ashamed to admit we didn't touch the poor plant for our first two years.
This year, I'm ready to experiment with the funky celery-looking stuff!
Strawberry rhubarb pie is what people usually think of, and you can even do a straight-up rhubarb pie without anything added.
But if you're looking for something more rich and creamy to balance the sweet tart rhubarb flavor, this rhubarb custard pie recipe is exactly what you need!
P.S. This would be a great late summer or early fall dessert that you could pair with this grilled pizza recipe and apple cider sangria or iced tea with herbal ice cubes for a lovely al fresco dinner party!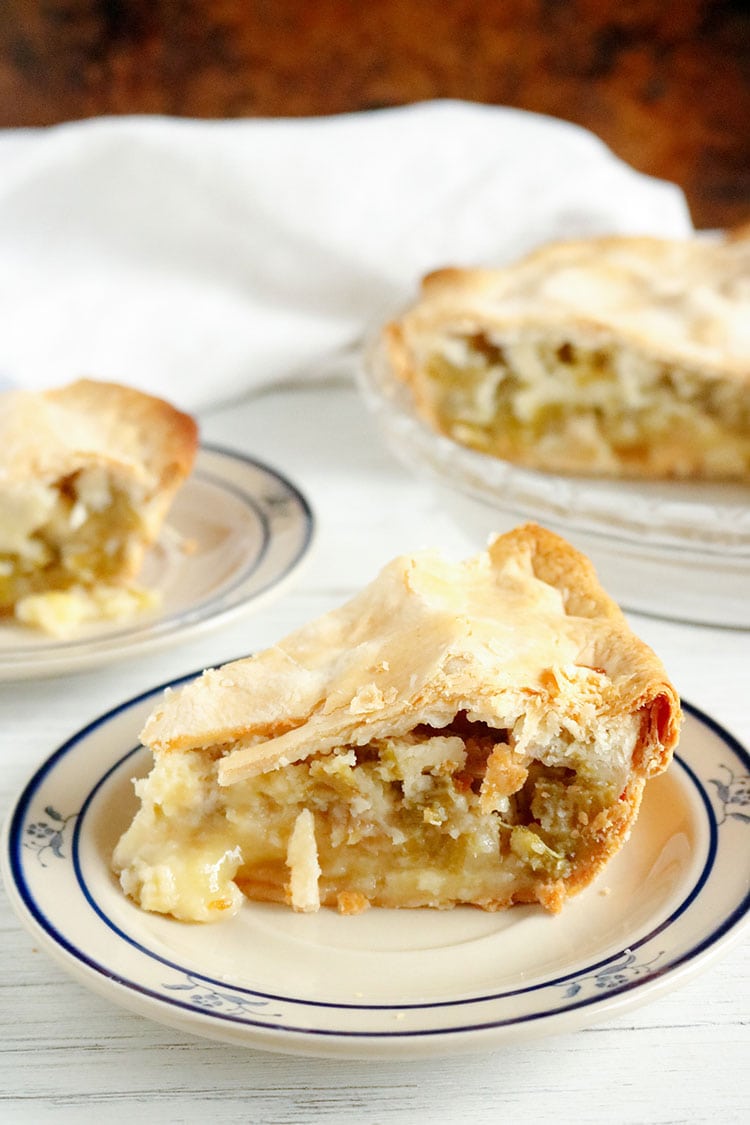 Custard-Filled Rhubarb Pie Recipe
You can check out these photos to see how to make rhubarb pie. Scroll to the end for the full recipe with ingredients and instructions.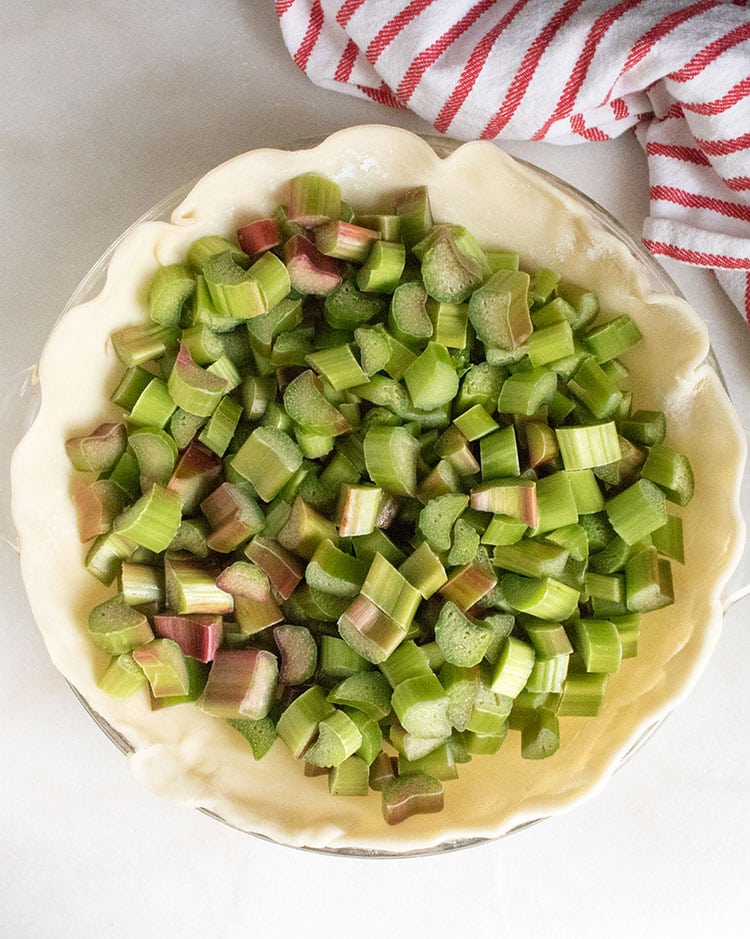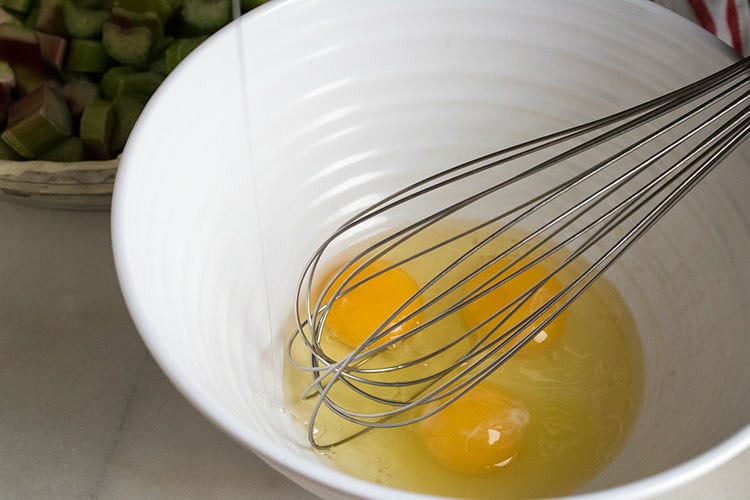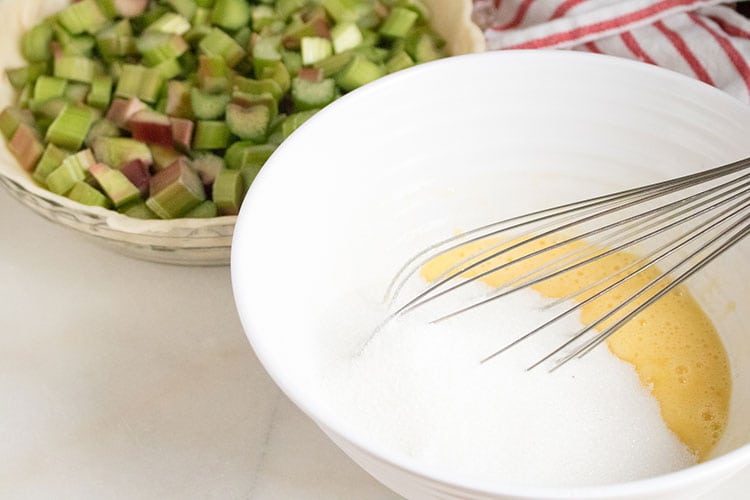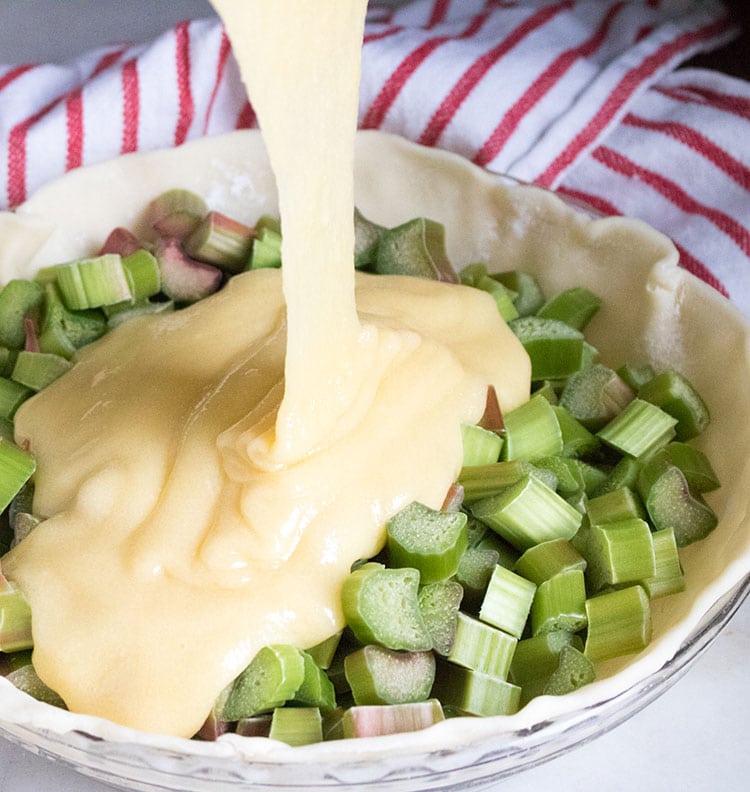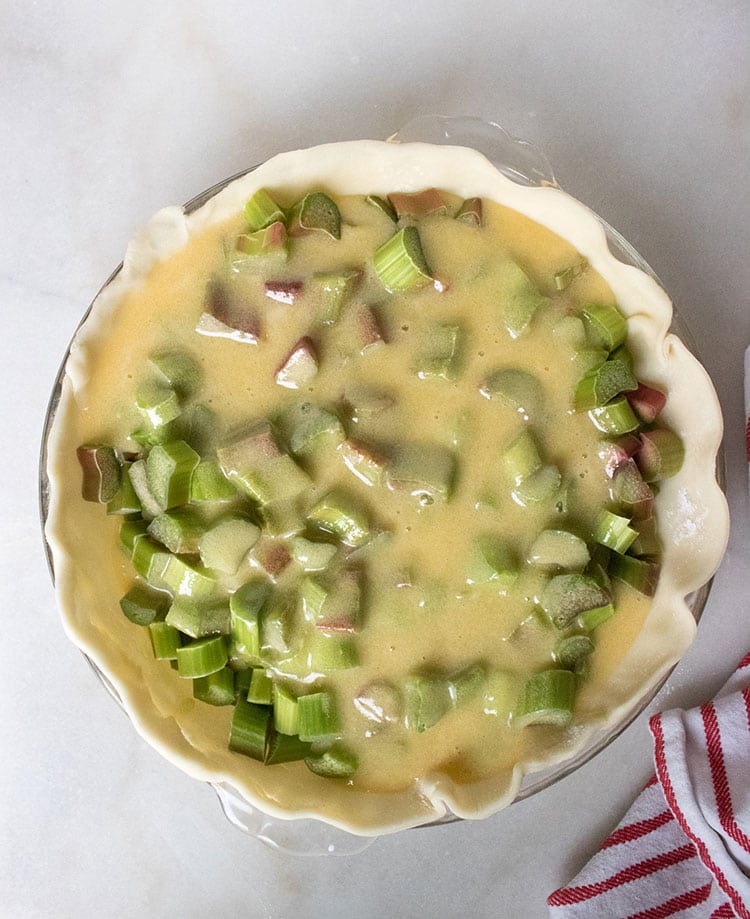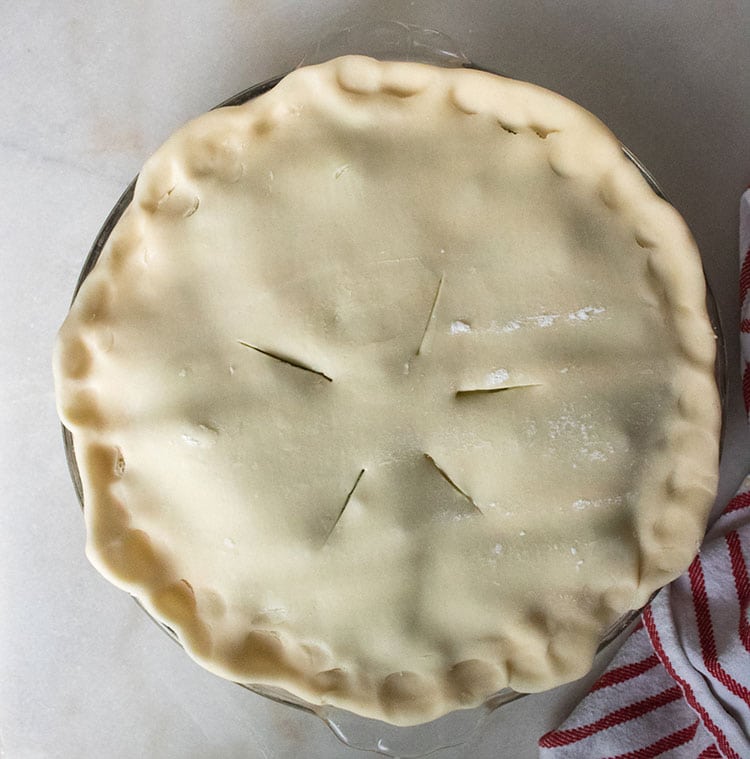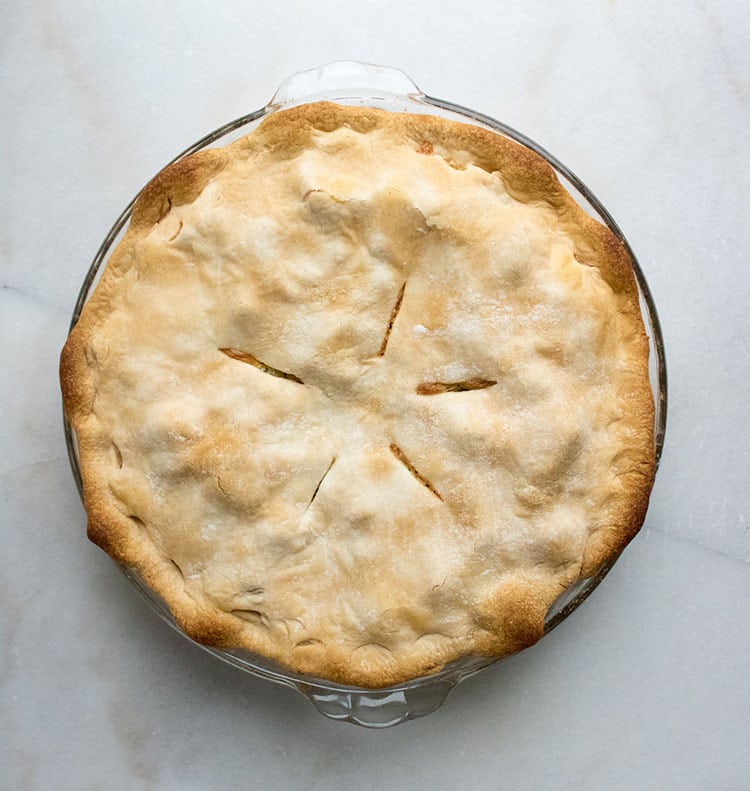 Custard-Filled Rhubarb Pie Recipe
Author:
Prep time:
Cook time:
Total time:
Create a rich, creamy twist on a classic with this custard-filled rhubarb pie recipe with a double crust. It's a perfect way to use up your fresh rhubarb!
Ingredients
2 pie crusts
4 cups chopped rhubarb
3 eggs
3 tablespoons milk
1 teaspoon vanilla extract
1 tablespoon butter, softened
2 cups white sugar
1/4 cup all-purpose flour
Instructions
Preheat oven to 400 degrees F (205 degrees C).
Place one pie crust in a pie dish.
Fill dish with chopped rhubarb, and set aside.
In a large bowl, lightly beat eggs.
Add milk, vanilla, butter, sugar, and flour, and mix until thoroughly combined.
Pour custard mixture over rhubarb.
Cover with top crust, and crimp the edges.
Cut a few slits in top crust to vent.
Bake for 50 to 60 minutes, until top crust is golden brown.