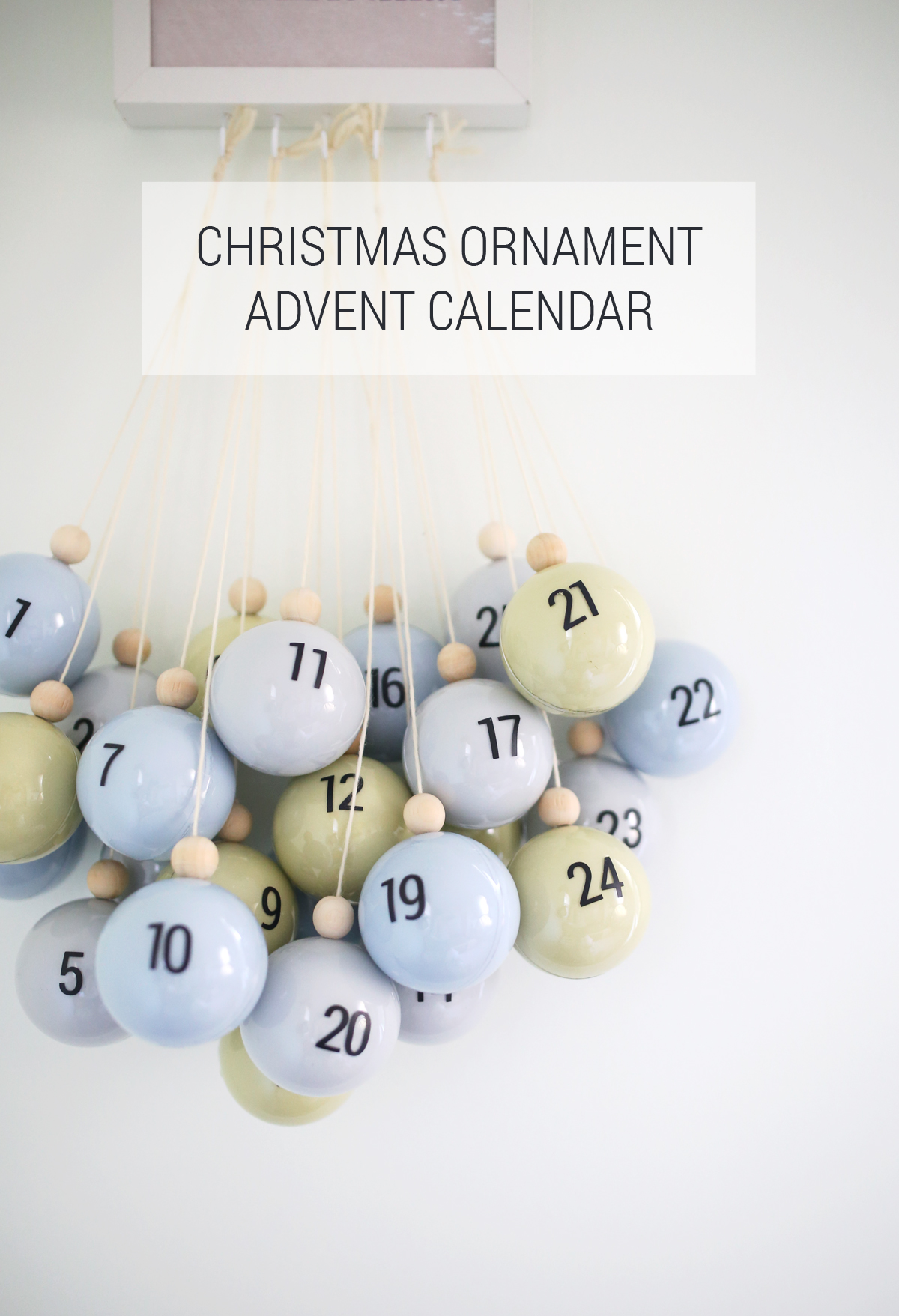 I've never been more excited to countdown the days until Christmas than this year.
Cricket is too young to know what's going on, of course, but we're so excited for every little detail this year—cutting down a Christmas tree, picking out gifts, hanging stockings!
This advent calendar is one we'll use for years, I hope. The ornaments are perfect for hiding little surprises to make the countdown to Christmas even more fun for little ones.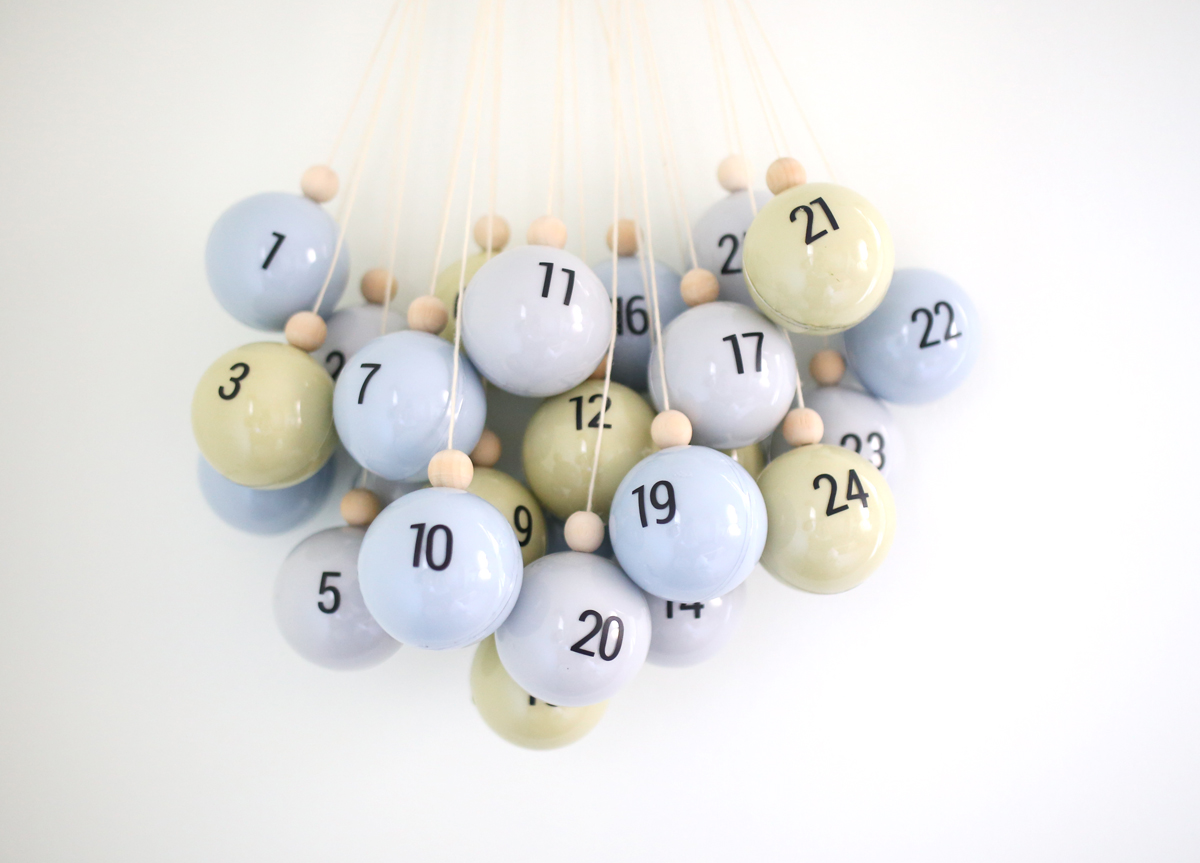 DIY Christmas Ornament Advent Calendar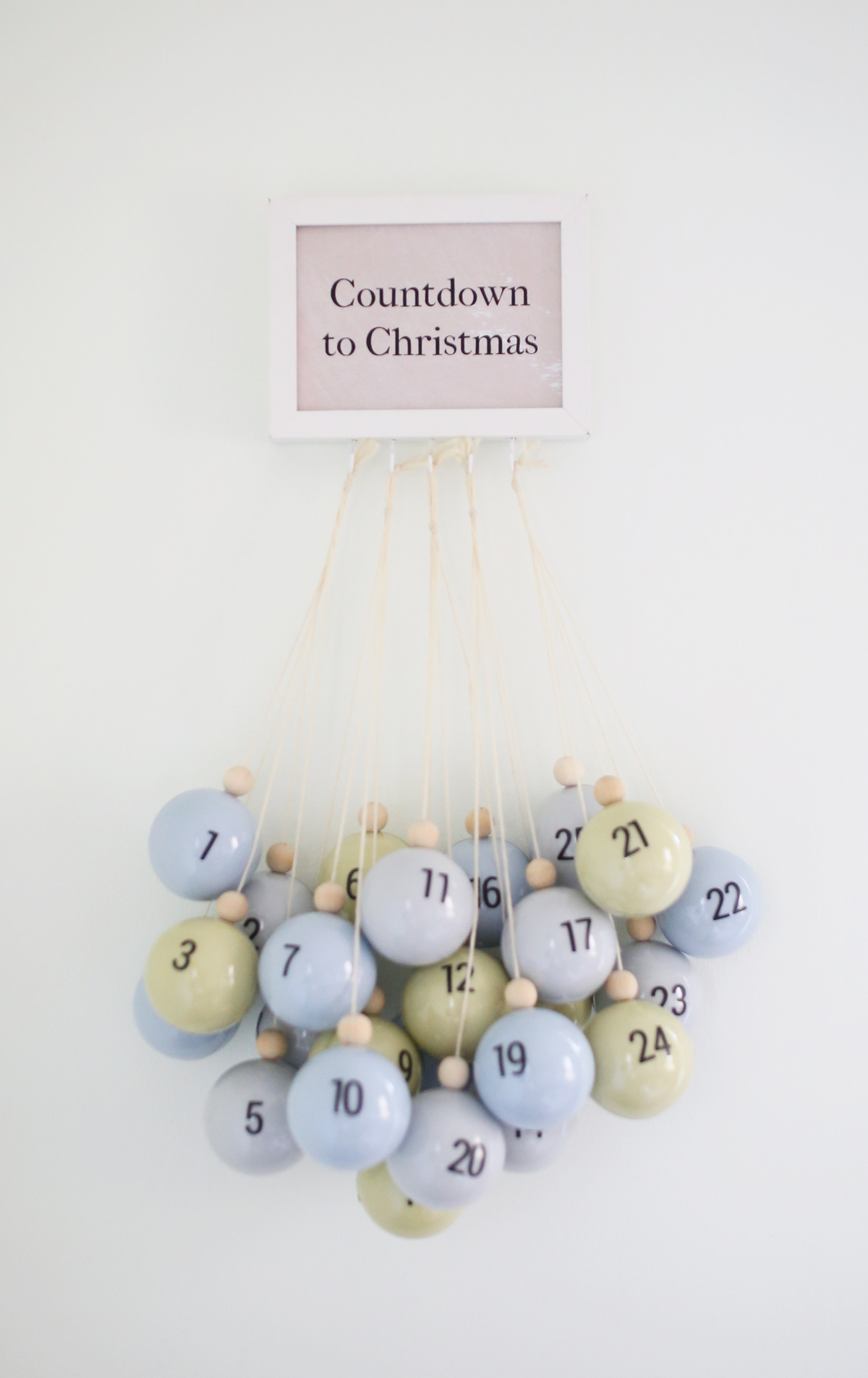 Supplies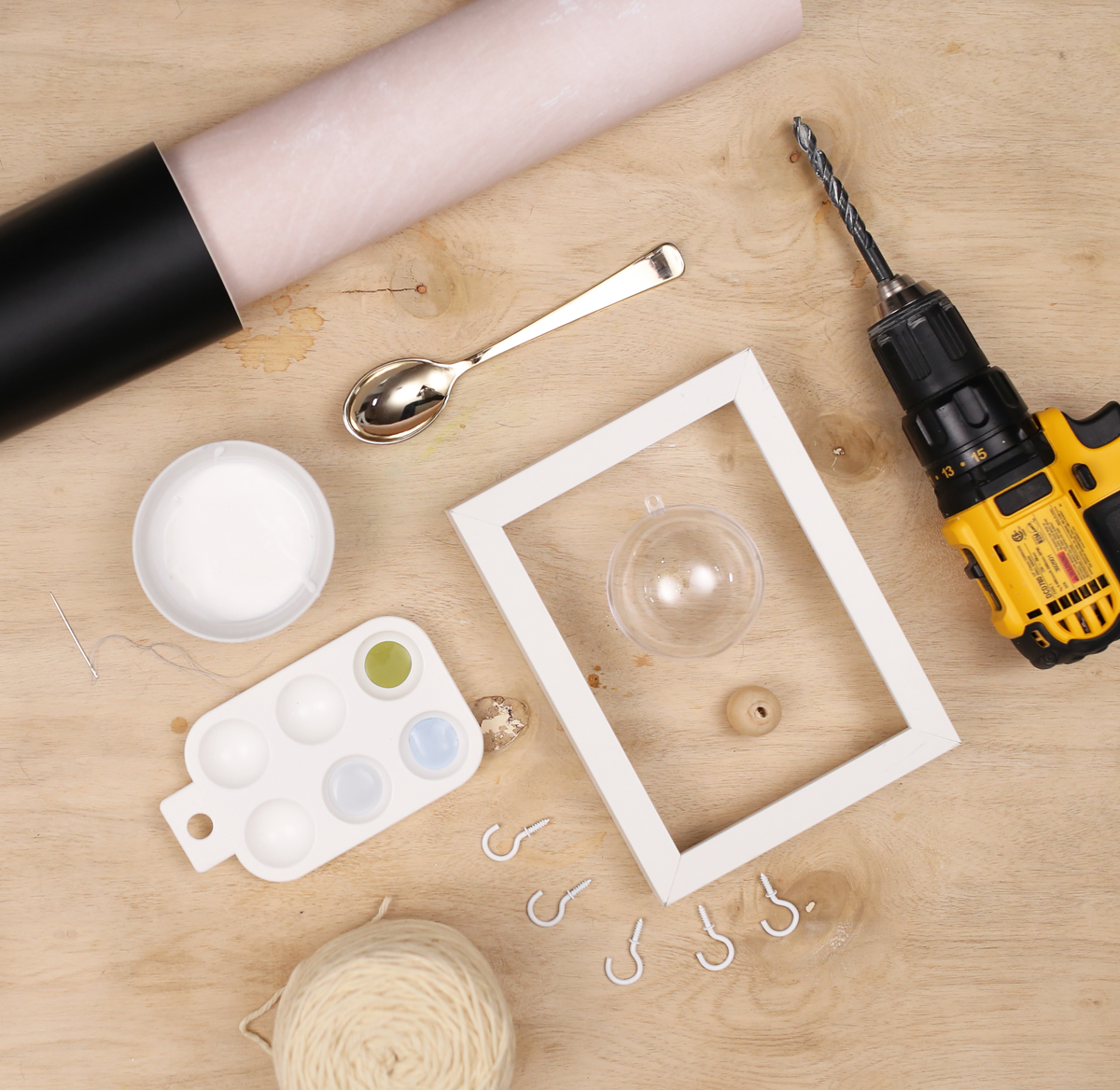 Acrylic paint in three colors
Yarn, string, or twine
Numbers 1-25: I used my Cricut to cut vinyl, but you could use stickers from the scrapbooking section, too.
Countdown to Christmas text: I used my Cricut to cut vinyl, but you could just print something out to fit the frame.
Instructions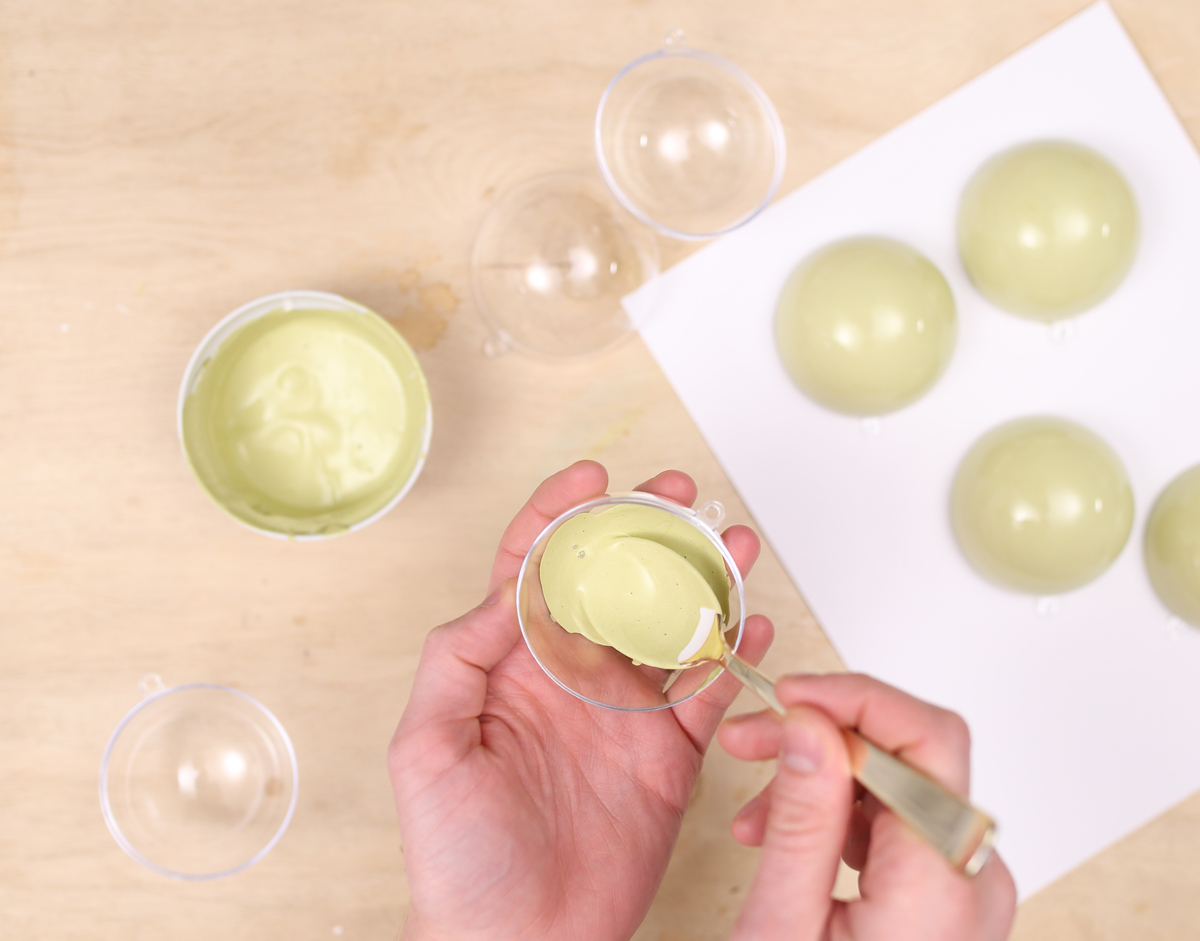 1. Mix one part paint with one part Mod Podge, and spread a generous spoonful into one side of an ornament.
Snap the two halves of the ornament together, and shake it until it's thoroughly coated in paint inside.
Open it and set the halves on scrap paper to drain excess paint.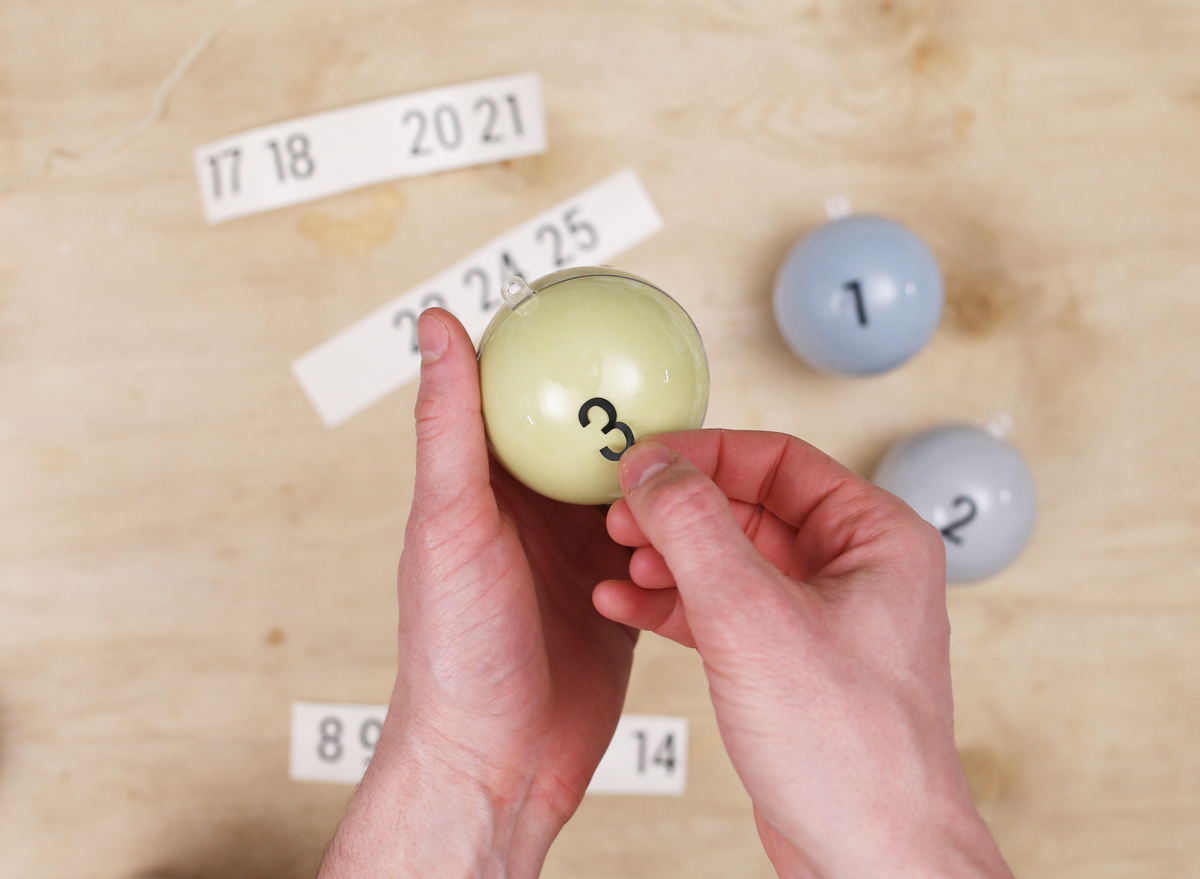 2. Stick a number onto each ornament, alternating the colors.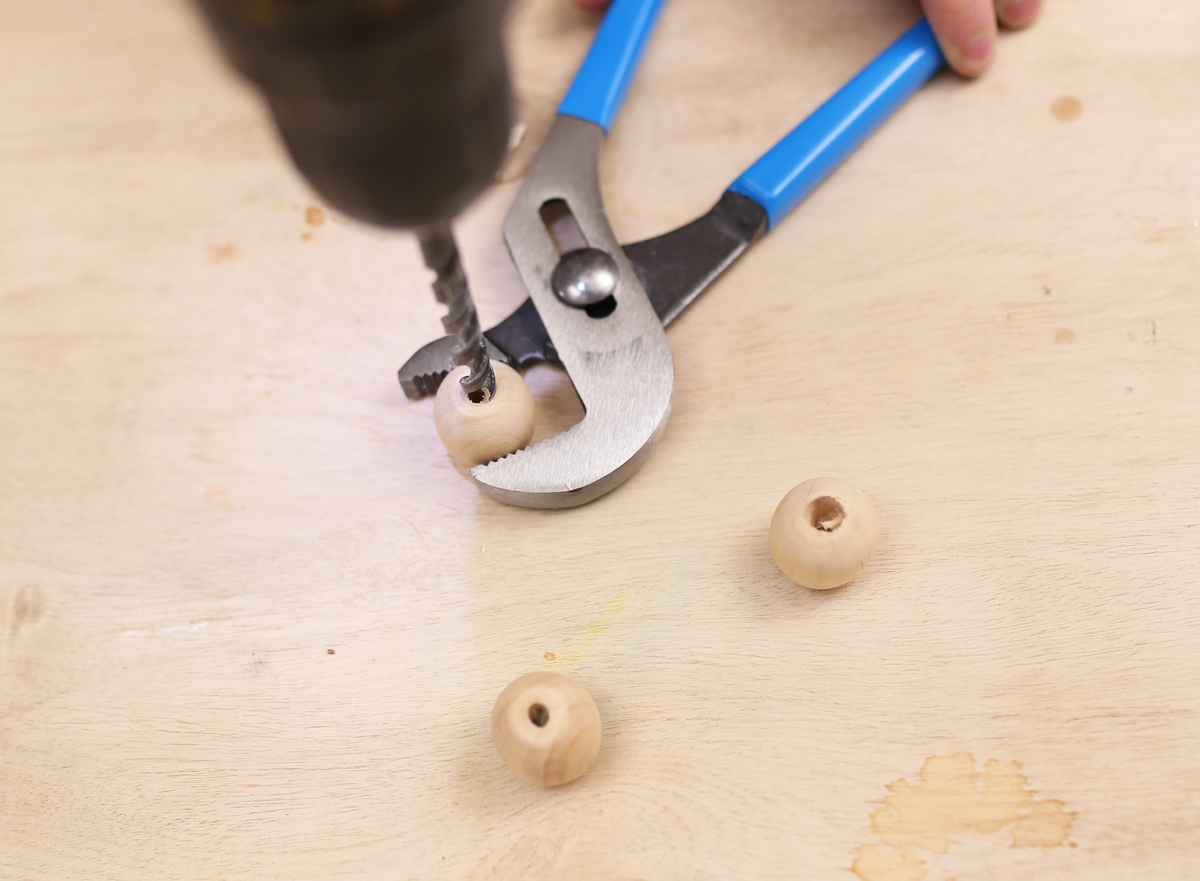 3. Drill a larger hole halfway (or all the way, if it's easier) through the wooden beads so that they slide over the top of the ornament.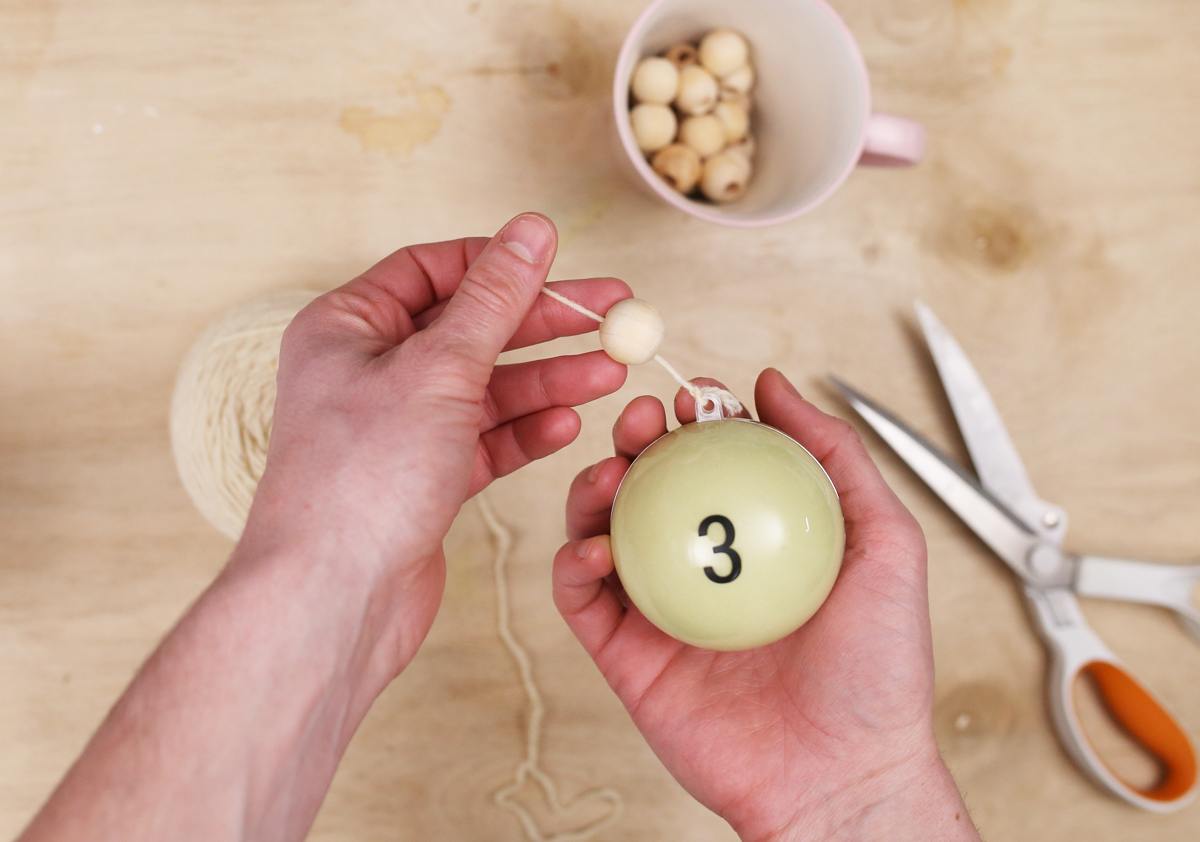 4. Tie a piece of yarn through the ornament top, and the thread a wooden bead over the yarn, covering the top.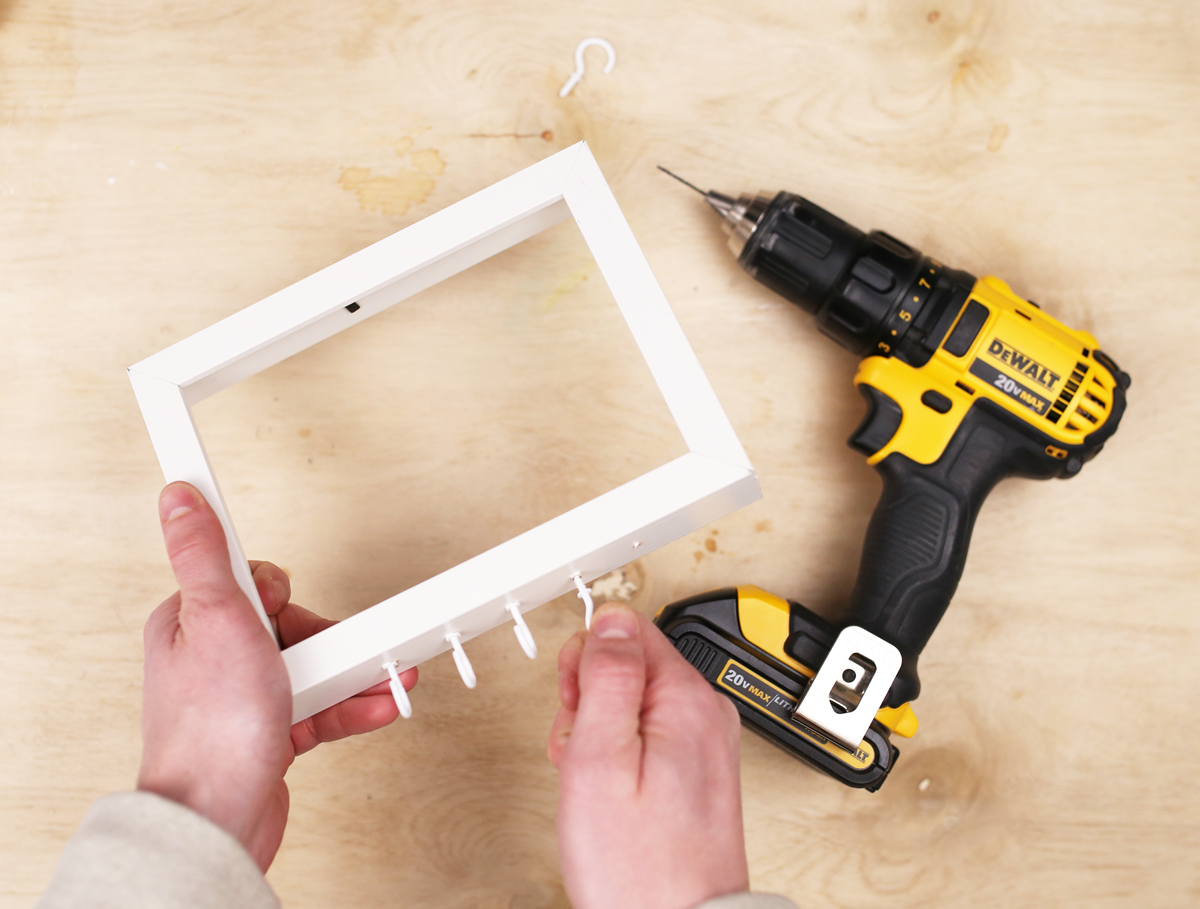 5. Drill five evenly-spaced pilot holes and screw cup hooks into the bottom of the frame.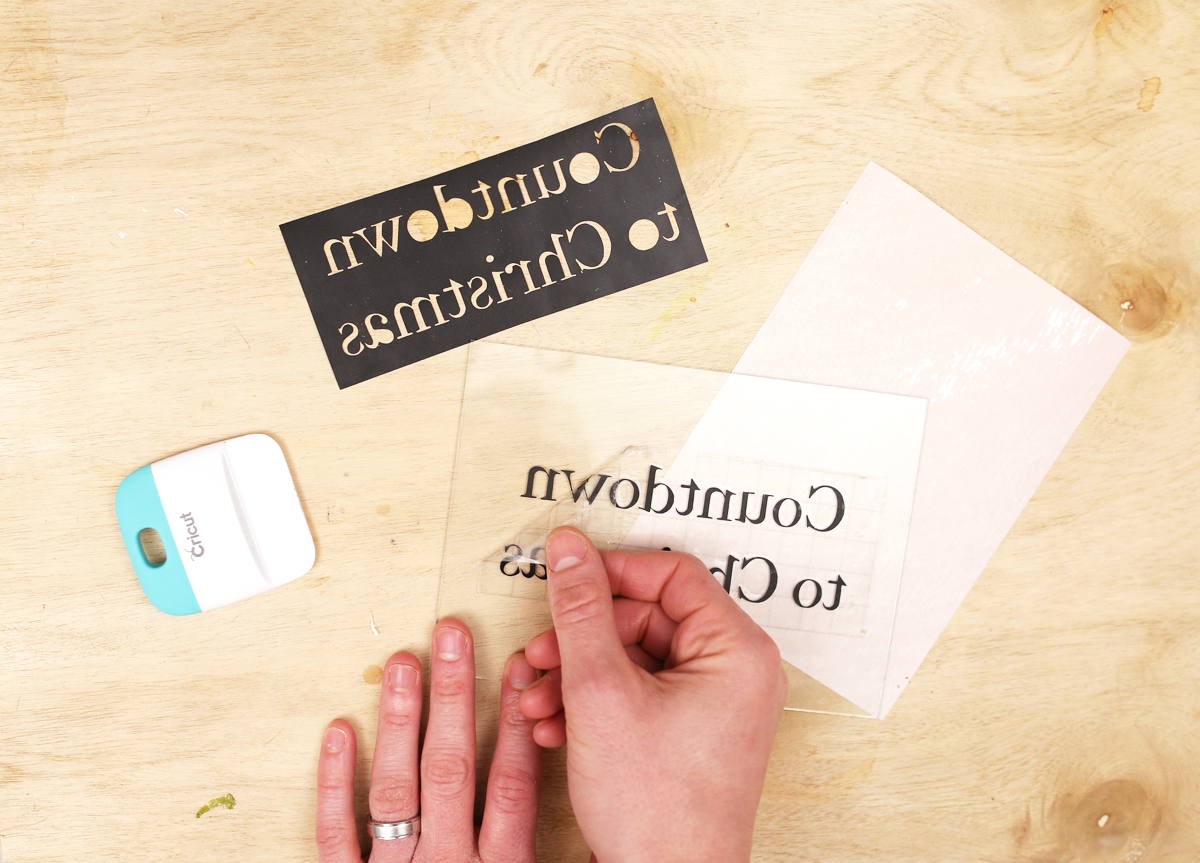 6. If you're using vinyl and a cutting machine, add the text to the glass, and place a colored paper into the frame with the glass.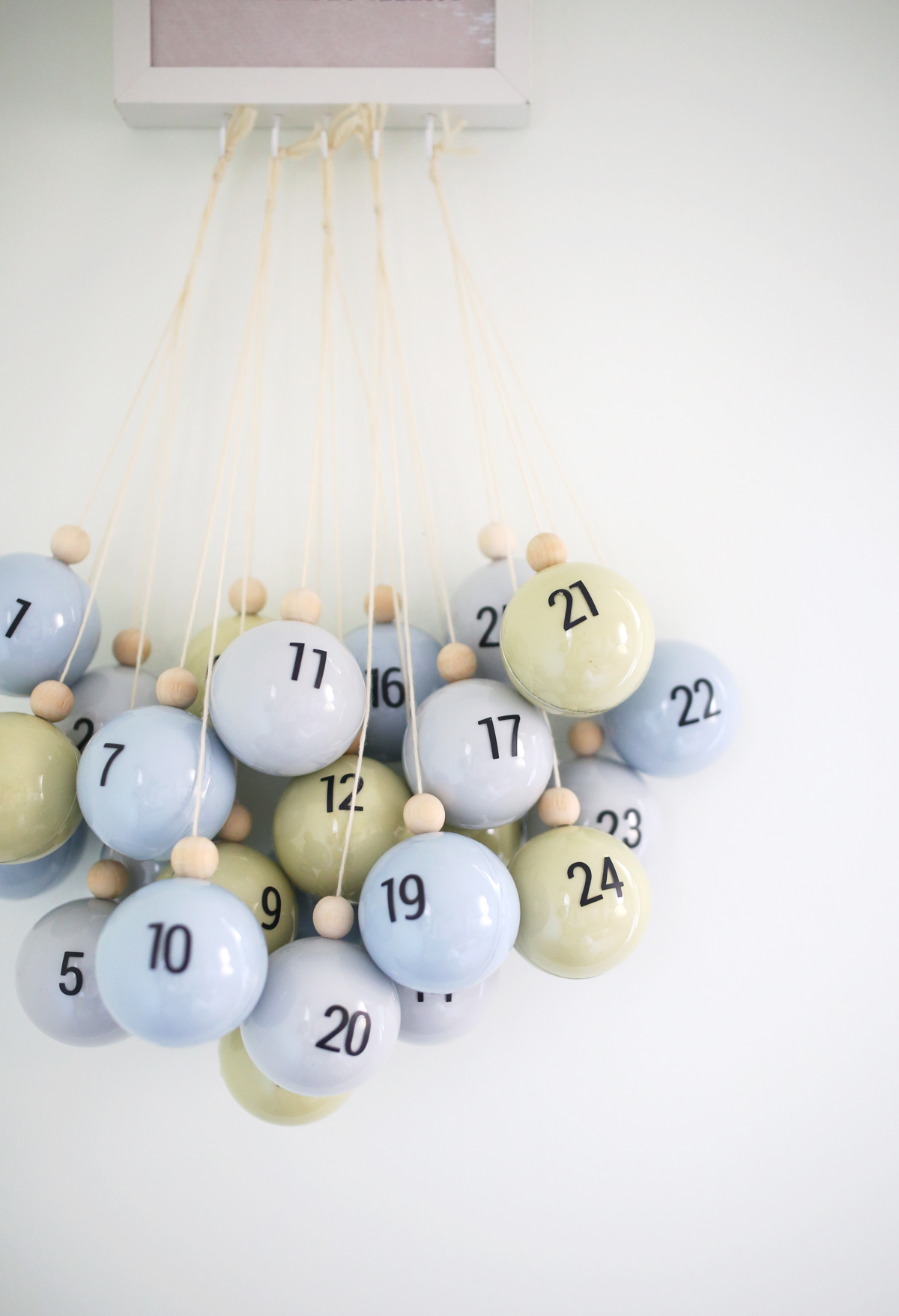 7. Tie loops in the top of the ornament yarn, and hang five from each cup hook. Trim the yarn to slightly different lengths to stagger the ornaments a bit.