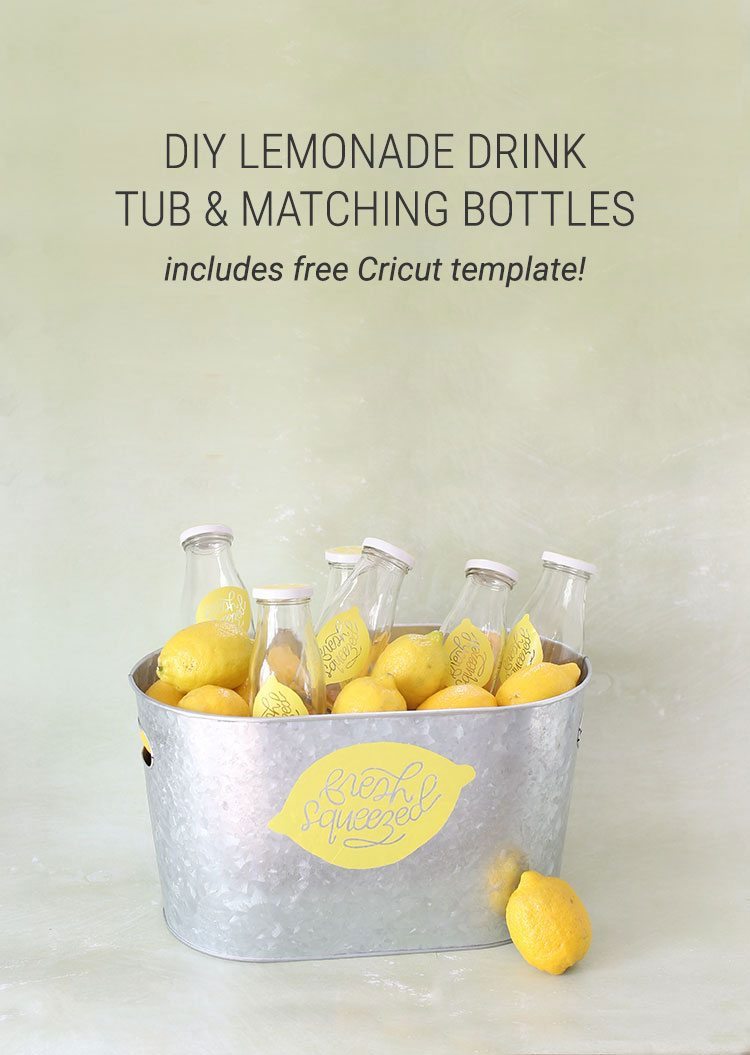 I know it feels like spring has barely sprung, but it's not too early to start planning your perfect summer party!
For my latest Michaels Makers post in partnership with Michaels, I created something I'm SO excited about, and I hope you love it as much as I do!
This is the perfect summer party idea, and honestly you could build an entire theme around it.
I hand-lettered a cute little fresh-squeezed lemon design that you can download to cut out of vinyl on a Cricut. Use it for bottles and a drink tub like I did here. Or think outside the box and make art for your kitchen or use it on a kids' lemonade stand!
P.S. Summer has arrived at Michaels! For any space that needs some summer styling, Michaels has you covered! From summery decor to paper products, easy centerpieces, and decorative supplies, they're here to MAKE it fun — and easy, too. Check out all things summer at Michaels now!
Hello, new friends! I hope you love this freebie and tutorial. I just wanted to pop in and let you know that if you sign up for my email newsletter, you'll receive my FREE printable hand-lettered 2018 calendar (pictured below) as a thank-you! Get it here.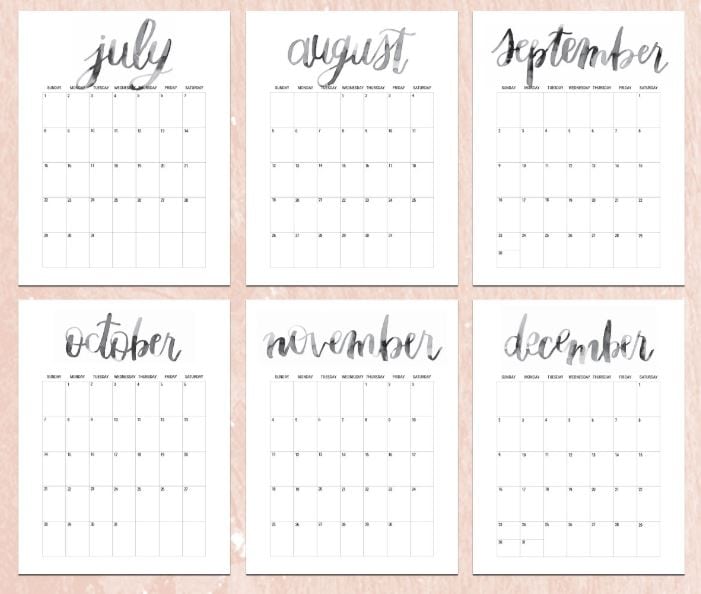 Supplies
You can get all these goodies at your locals Michaels store. They also have a new option to order online and pick up in store, so you can grab everything right now and get it later!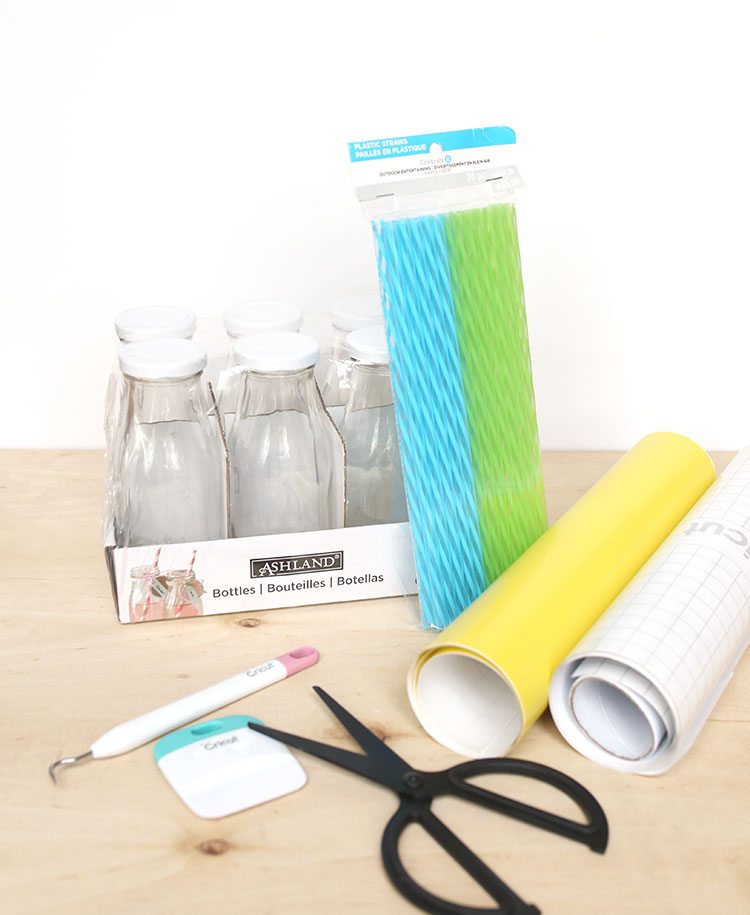 You can order from Michaels in bulk now and save up to 50%, so be sure to check out those options if you're shopping for something big like a party!
Free cut files: scroll past instructions to download
Reusable plastic straws – Green straws make a perfect accent, like lemon stems! But please consider getting reusable or paper straws to avoid the environmental impact of disposable plastic ones!
Rubbing alcohol
How to Make DIY Fresh-Squeezed Lemonade Bottles and a Drink Tub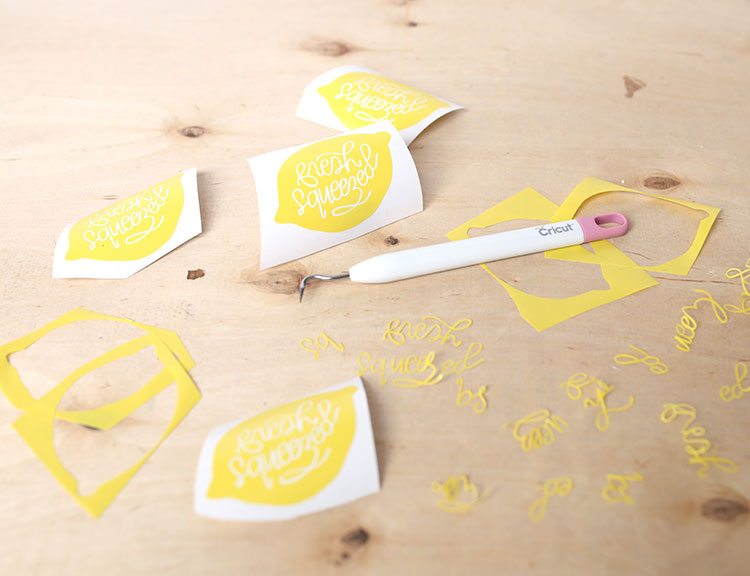 1. Download your free templates (linked below the instructions), and cut them on your Cricut or Silhouette.
If you're using the same bottles that I linked in the supply list, you should size your fresh squeezed lemon decal to around 2.9 inches wide and your lemon slice to around 1.8 inches wide.
2. Cut the decals apart, and weed out the excess vinyl until all you have left is the lemon with the text removed.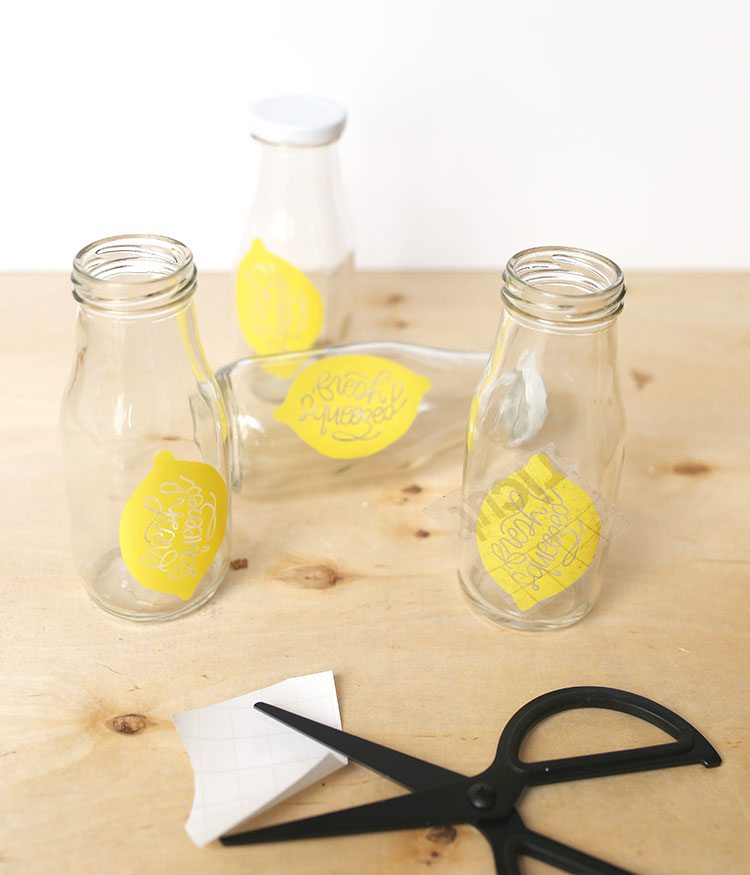 3. Cut transfer tape to fit a decal, and apply it to pick up the lemon and the insides of all the letters.
Clean the bottles and lids with rubbing alcohol to remove any oils or residue and help the decals stick better.
Apply a decal to each bottle, placing it over the wide, flat area of the bottle to avoid the curves as much as possible.
If you place a decal over a curved edge, it's likely to bubble up and not stick properly.
Tip: Stick the transfer tape onto your shirt or pants SEVERAL times before using on a decal because it's super, super sticky. Otherwise, it will not peel away from the vinyl, and you'll lose a decal. I used the same piece of transfer tape for every decal because it was still so sticky.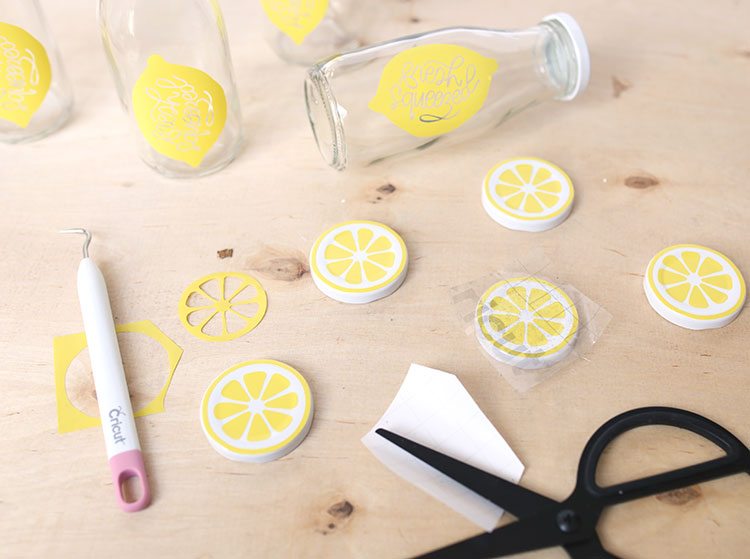 4. Do the same thing with the lemon slice template for the lid of each of the bottles.
You could skip this part, of course, but it's such an adorable finishing touch!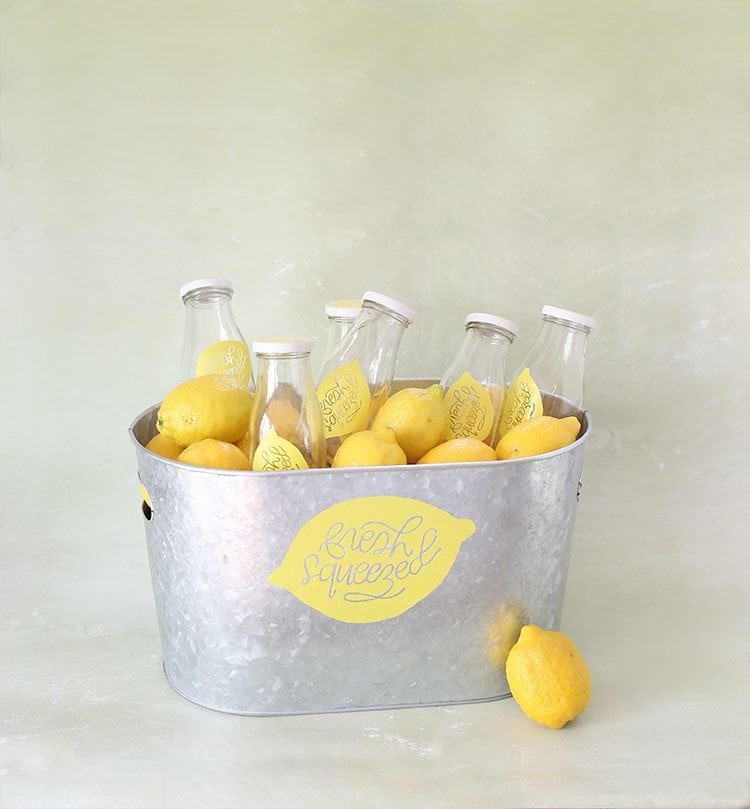 5. For the drink tub, I just made the same decal and sized it to 6.5 inches wide. `
It would also be super cute to use the lemon slices in different sizes as a pattern all over the tub.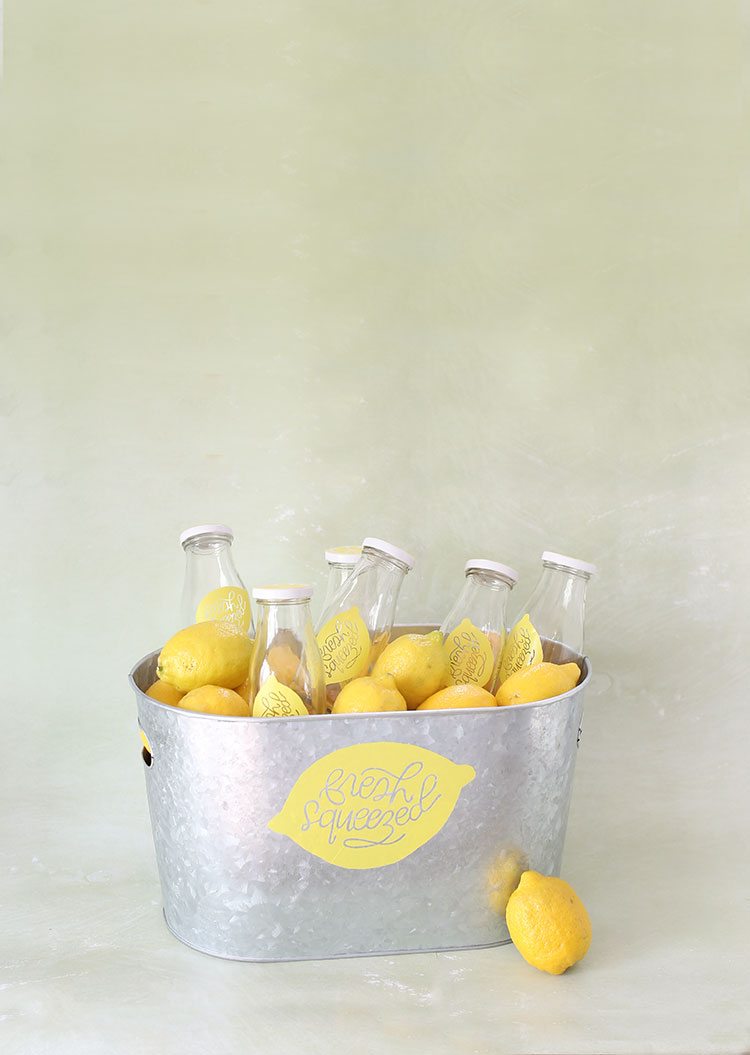 Free Cricut Template File Download
Click the links below, and then right-click to save the free templates for Cricut or Silhouette craft cutting machines.
Please note that these files are for personal use only and may not be modified or redistributed.
If you make something with this, I'd love to see it! Please tag me on social media, and use #shrimpsaladcircus on Instagram so that I can find and share your creations!