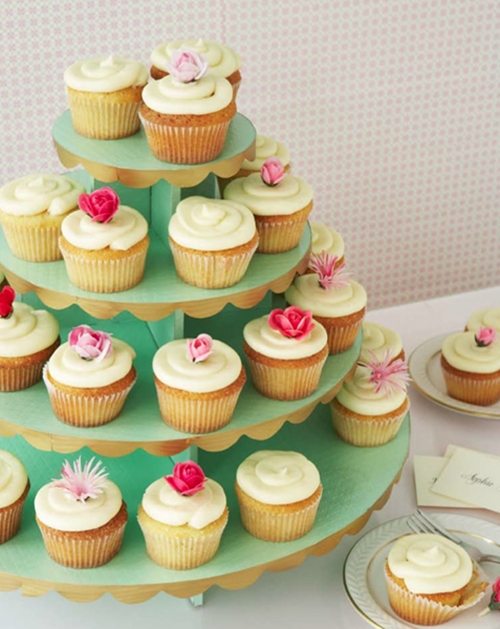 by Han
dmade Weddings
 via Craftzine (with free template download)
I've gotten onto a bit of an obsessive baking kick lately, which got me thinking about the importance of good display. You can make the cutest cupcakes in the history of the world, but they just won't look right if you throw 'em on a plate. You could just buy something kind of neutral, like this one that I have, but I think there's really something to be said for having a special something that you've custom-made for an event! 
Sooo, without further ado, I've rounded up five of my favorite cupcake stand tutorials from across the blogosphere. Bonus – three of them include free templates that you can download to make the project foolproof!
Which cupcake stand is your favorite?!
Be sure to check out this sewing kit tutorial roundup, too – great for all sorts of things, like art supplies or even as a first-aid kit!
DIY Cupcake Stands