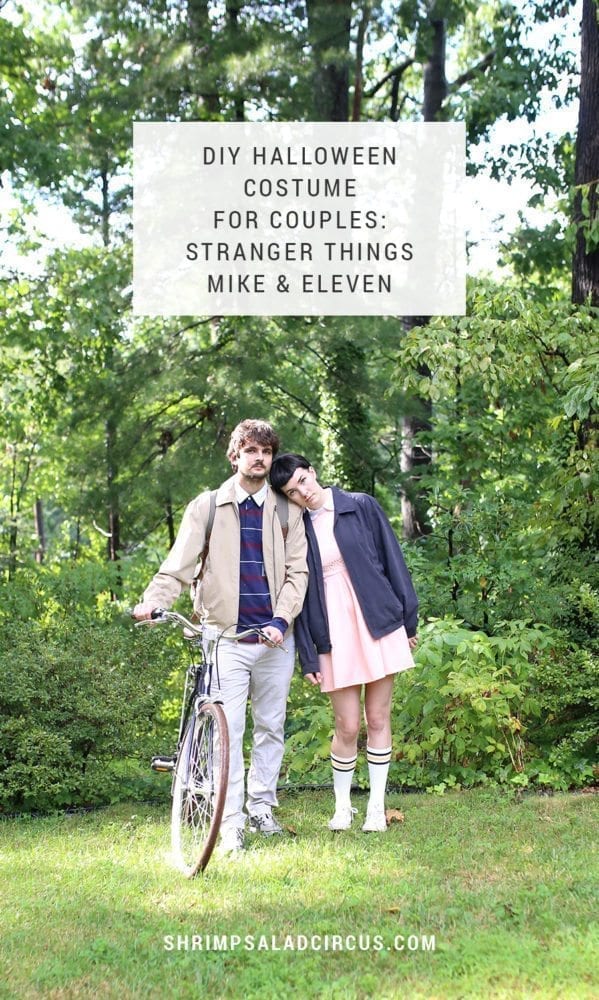 Last week I promised another epic Stranger Things post, and today I'm here to deliver. I talked Andrei into being the Mike to my El, and since the crew cruises around small-town Indiana on their Schwinn Sting-Ray bikes, it was the perfect opportunity to show off Andrei's own Schwinn, since I am a Schwinn Ambassador! 🙂
We had to dash out to shoot this in the super short window between a torrential downpour and dusk, and you can't tell from the photos, but it was stiflingly hot and humid. Translation: those jackets were awesome.
If you could dress up as any character from Stranger Things, who would you be? Here are costume ideas for my own favorite Stranger Things characters!
DIY Stranger Things Halloween Costume for Couples

Get the Look – Eleven from Stranger Things
While I'd absolutely love her actual dress, anything blush pink and a little above the knees will do. I'm monster-tall, so mine ended up being a bit short. The important thing is making sure to a add a Peter Pan collar. Nobody makes a buzz cut wig that I was able to find, so I ended up having to give this one a haircut.
I was super bummed after the shoot when I realized I forgot that perfect finishing touch, but overall I love how it turned out!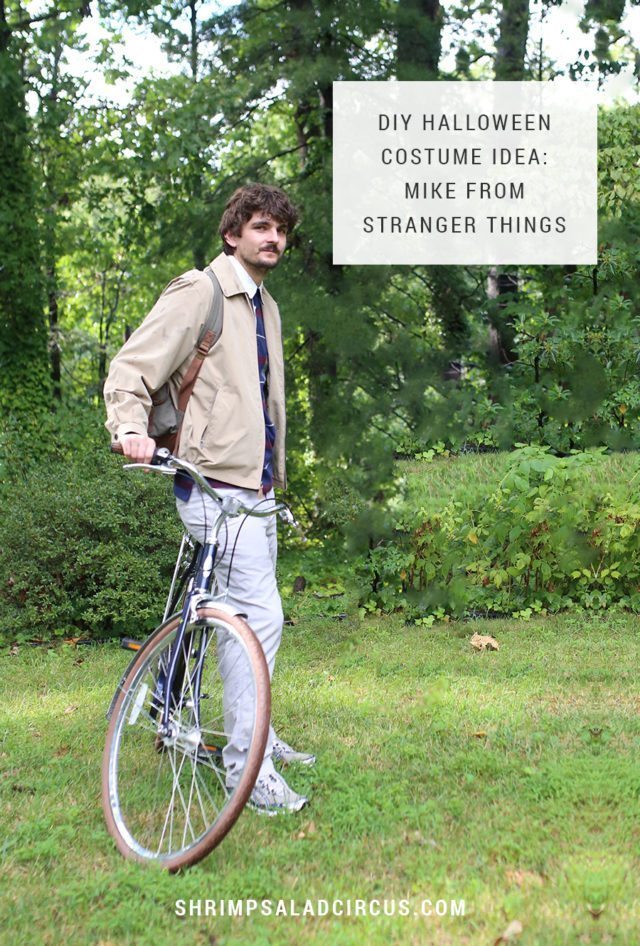 Get the Look – Mike from Stranger Things
For Mike, basically just channel your inner awkward tween. A rugby shirt with a white collar is really iconic of him, and he doesn't go anywhere without his trusty backpack. Bonus points for going all-in with a calculator watch!
Hop on a bike to cruise around in style on Halloween and complete the look.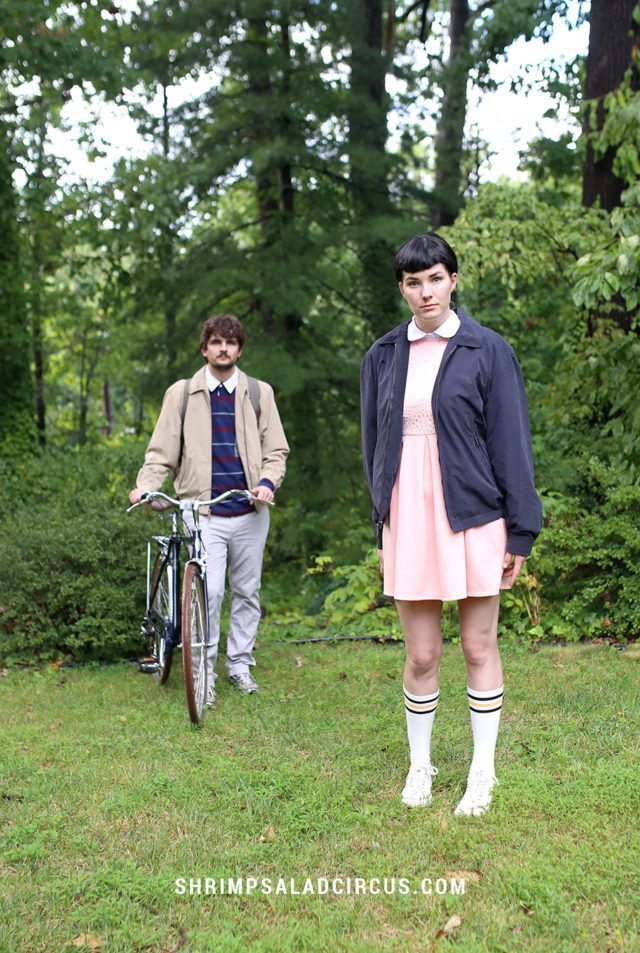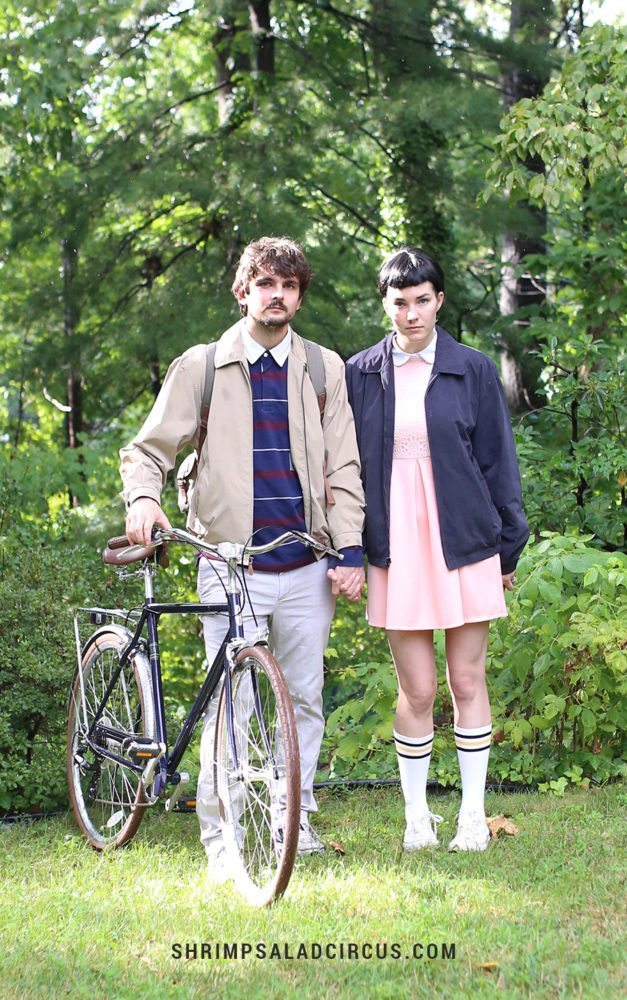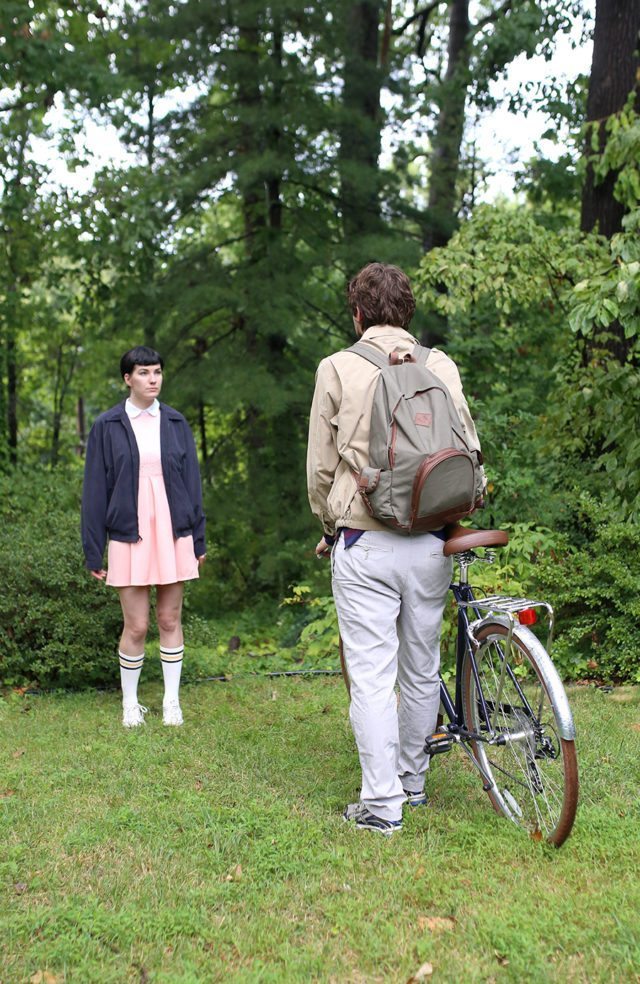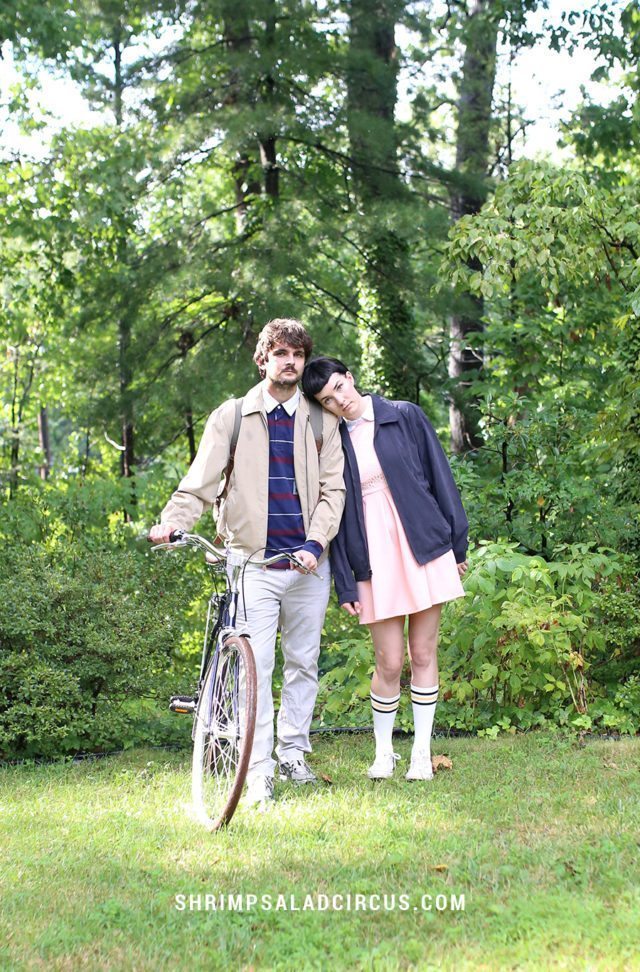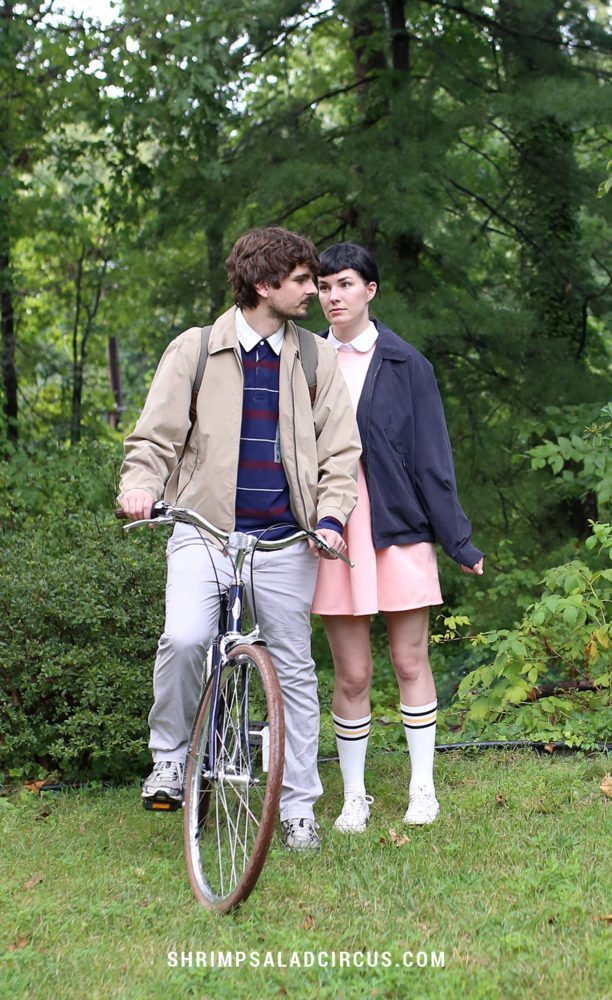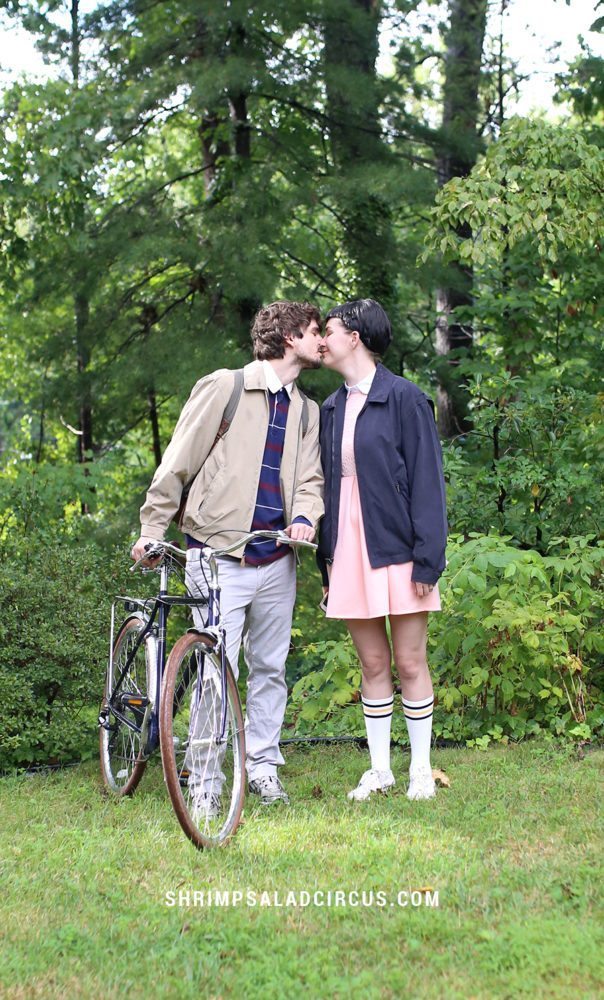 And finally, here I am, getting the giggles like a proper tween… 😉