Tis the season. The season to send lots of mail! I love this time of the year for so many reasons. As nostalgia sets in, I find myself handwriting notes and sending little gifts more often. I've created modern free printable wrap 

labels

 for you to use because I want to encourage everyone to start writing letters! I know that handwriting/mailing a note can seem like a burden. But really, if you keep stamps handy, it doesn't take long at all. And just think of how awesome the receiver feels when they see an envelope (that isn't spam!) in their mailbox? Totally worth it. Plus, we need to support our post offices, right? Okay, I'm done with my plug for note-writing. 🙂


Click to download the zip file. There are nine individual 
labels and one 8.5×11 page so that you can print several at once.
Just get a pack of
full page labels

, print these on there, cut 'em out, and voila – stickies to your heart's content! I got a pack of 100 8.5×11 label sheets for about $11. You can't beat that, since I plan to use them for all sorts of holiday labels and gfit packaging!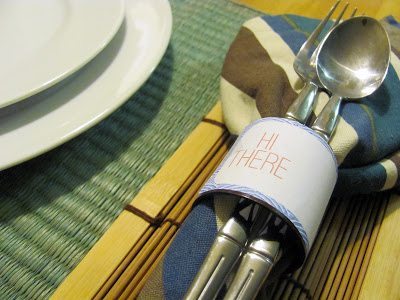 Above is a sneak peek at one of the ways Lindsay used the labels. If you want to see a few
more ideas
, hop over to my blog,
Lemon Jitters
.