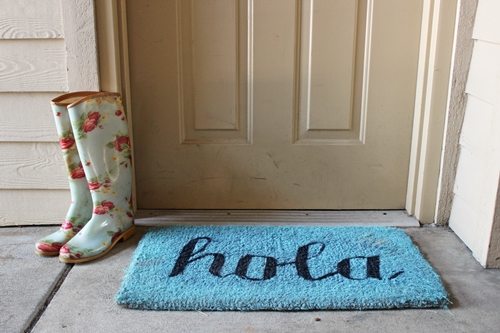 I'm sure this project has been done and redone all over the internet, but since I did it and took photos, I'm going to show you my way. It's all freehand – no stencils or tracing. That might freak you out if you think you're not "artistic," but I promise it's really satisfying to get done and realize that it actually looks like what you had in mind!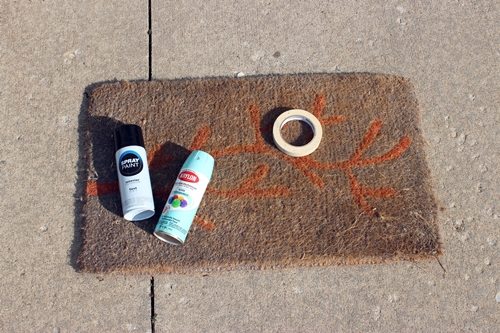 old doormat

spray paint in two contrasting colors

thin masking tape

scissors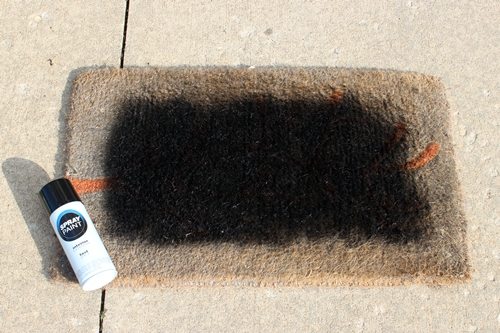 1.   Spray the center of the mat in whichever color you want your letters to be. You can spray the whole thing if you'd like, but you don't need to unless your letters will go all the way to the edge.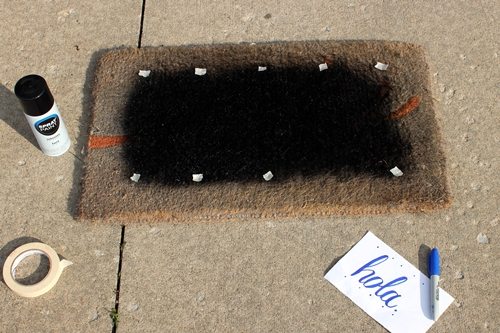 2.   Sketch out your word or phrase on a piece of scratch paper so that you can see how many letters you have. Mark dots of masking tape to create an imaginary grid. You want each letter to have its own "box" in the grid. See below for the same image with my imaginary grid drawn in.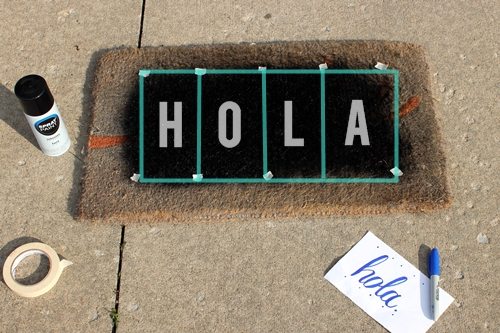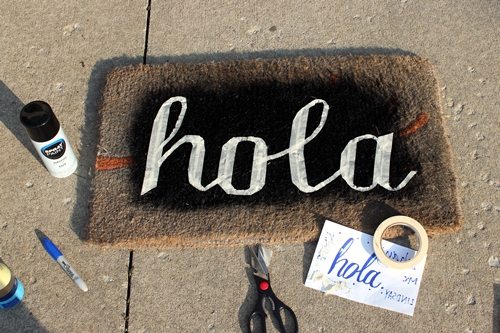 3.   Using your masking tape, begin putting your letters into their spaces. I peeled off my grid dots before I took the picture, but the letters fit into the spaces of the imaginary grid. Since I wanted a calligraphy style for my letters, I needed thick and thin lines. I doubled the tape for the thicks, and cut single pieces in half down the length for the thins. This part takes a lot of patience, but you can fine-tune with your scissors to get rounded parts and little corners of tape to fill in small gaps.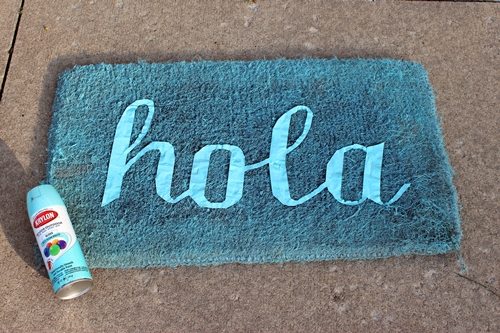 4.   Once you're satisfied with your tape design, squish it down really well so that none of the edges stick up. Now spray the heck out of it with your "background" color. Give it several coats, especially if this is the lighter color, like mine. Be sure to get the edges and sides of the mat. Let it dry for awhile.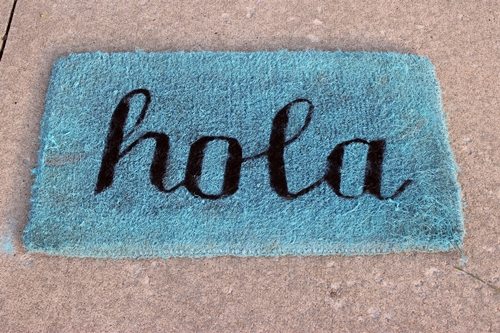 5.   Peel off the tape. Voila!!! Let it dry overnight before you step on it.