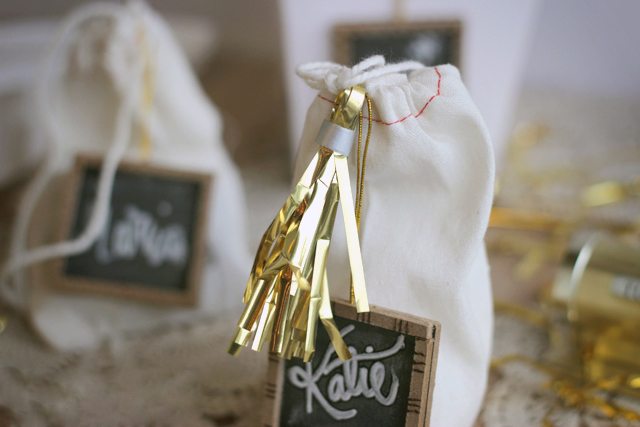 It's Monday, so naturally I'm back with a How To-sday… Today brings the other half of the chalkboard Valentines. I'm going to show you how to make a metallic gift tag tassel, but don't limit yourself to the idea only as I show it here. You could do this with all sorts of ribbon, or you could try different combinations of ribbon and tape. This little set would be an adorable tag to put on some homemade bath salts!
Supplies
Gold Metallic Shredded Ribbon
Silver Washi Tape
Pencil
Baker's Twine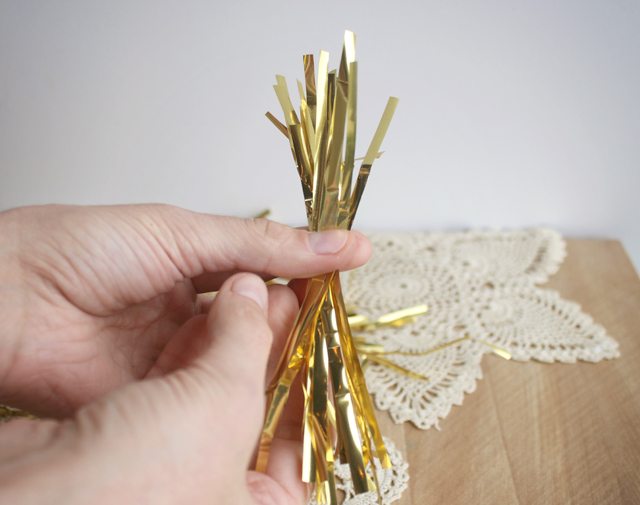 1.  Grab a handful of ribbon shreds from the bag, and stack them together so that they're all lined up equally. Pinch them in the middle.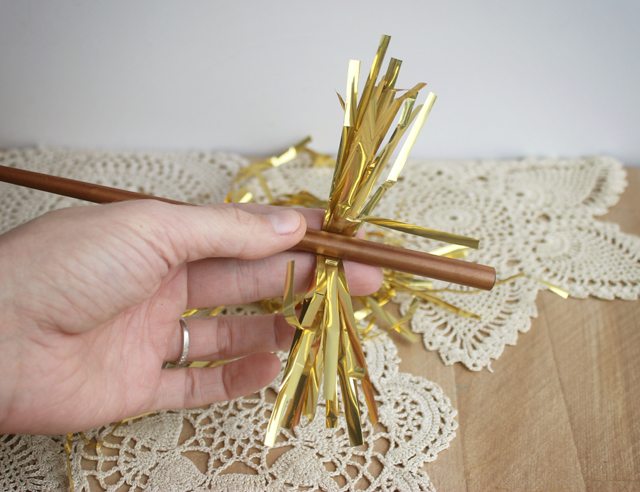 2.  Fold the middle of the stack over a pencil, packing the pieces as closely together as possible at the center.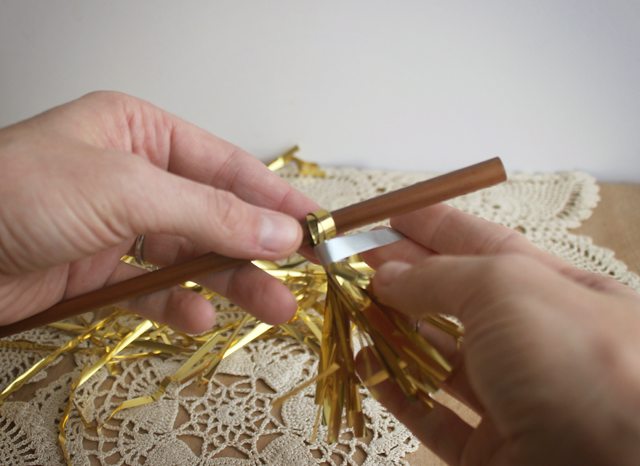 3.  Pinch the two sides together just beneath the pencil. Wrap a piece of the washi tape around the stack of ribbon shreds. Wrap it as closely as possible to the pencil, and go around two or three times.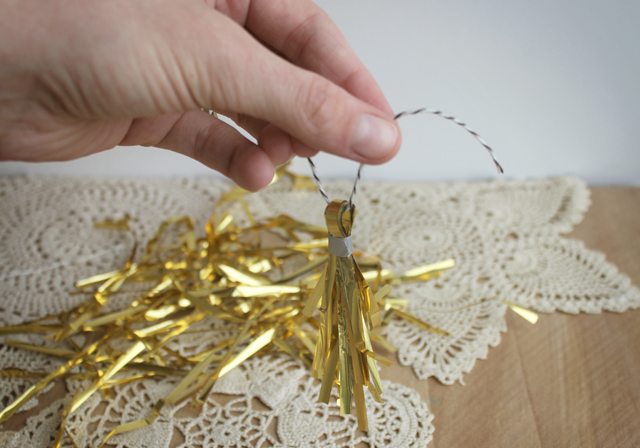 4.  Slide the tassel off the pencil, and loop a piece of string or twine through the hole. Tie it onto a gift, along with a cute gift tag!
facebook  .  twitter  .  pinterest  .  instagram
*Disclosure – certain links within this post may result in a commission for Shrimp Salad Circus. See my disclosure statement for more information. This post was originally published on Crafts Unleashed, for which I received some of the supplies free of charge.