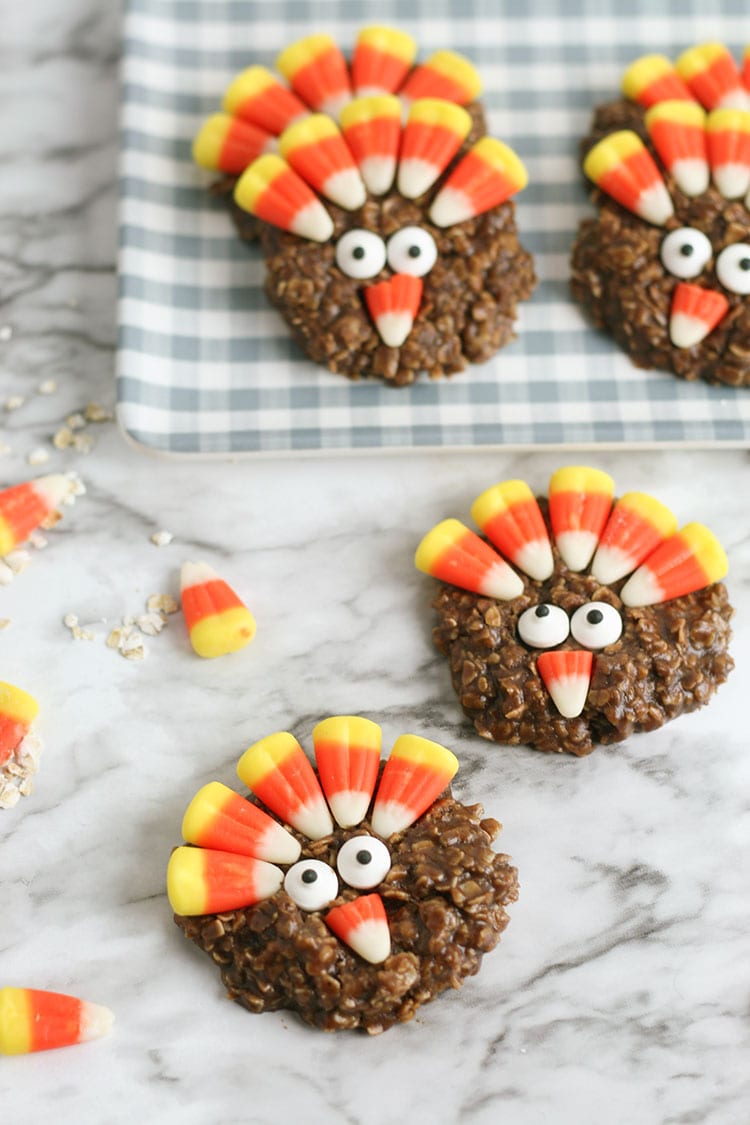 On hustle-bustle holidays like Thanksgiving, kids can feel like they're in the way, when they really just want something they can help with.
Can you relate?
Instead of sweeping them out of the kitchen, why not give them something they can feel responsible for — and proud of?!
You can do the melting in a quick few minutes, and then set the children up in the dining room to shape and decorate these adorable no-bake Thanksgiving turkey cookies!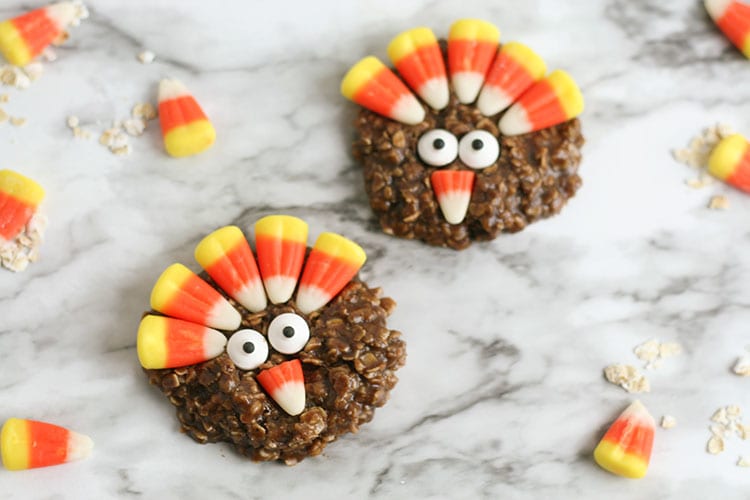 More Thansksgiving Goodies to Make
And if you're here, you're probably on the lookout for other DIY Thanksgiving ideas, right?
These DIY turkey pears are a really cute, easy craft to make with the kids, and they're great Thanksgiving table decorations!
And while we're on the topic of Thanksgiving tablescapes, you should check out these watercolor leaves DIY Thanksgiving place cards.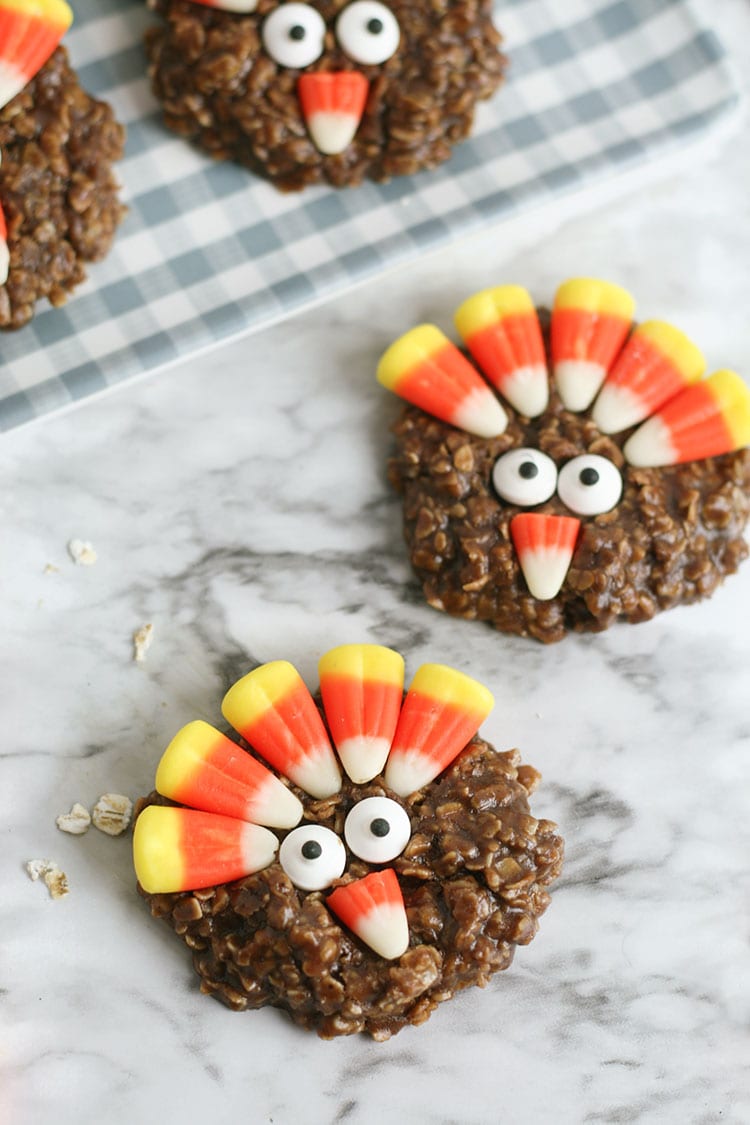 No-Bake Thanksgiving Turkey Cookies Recipe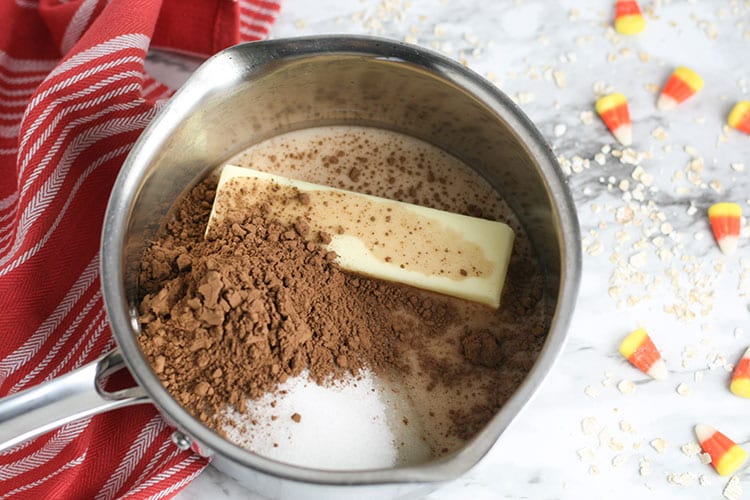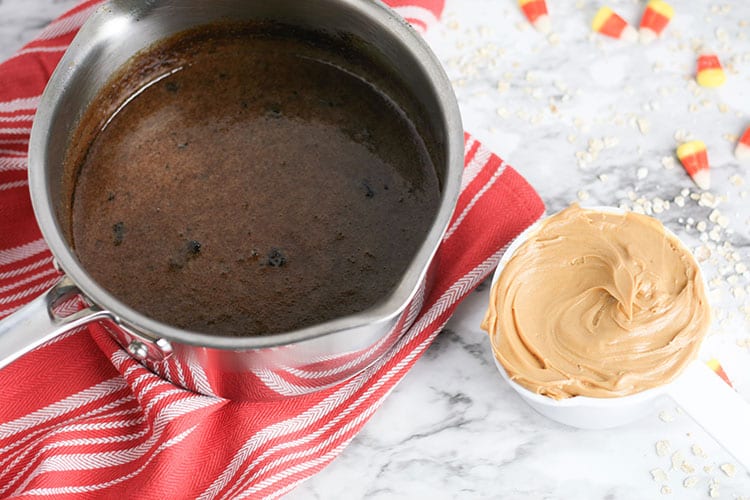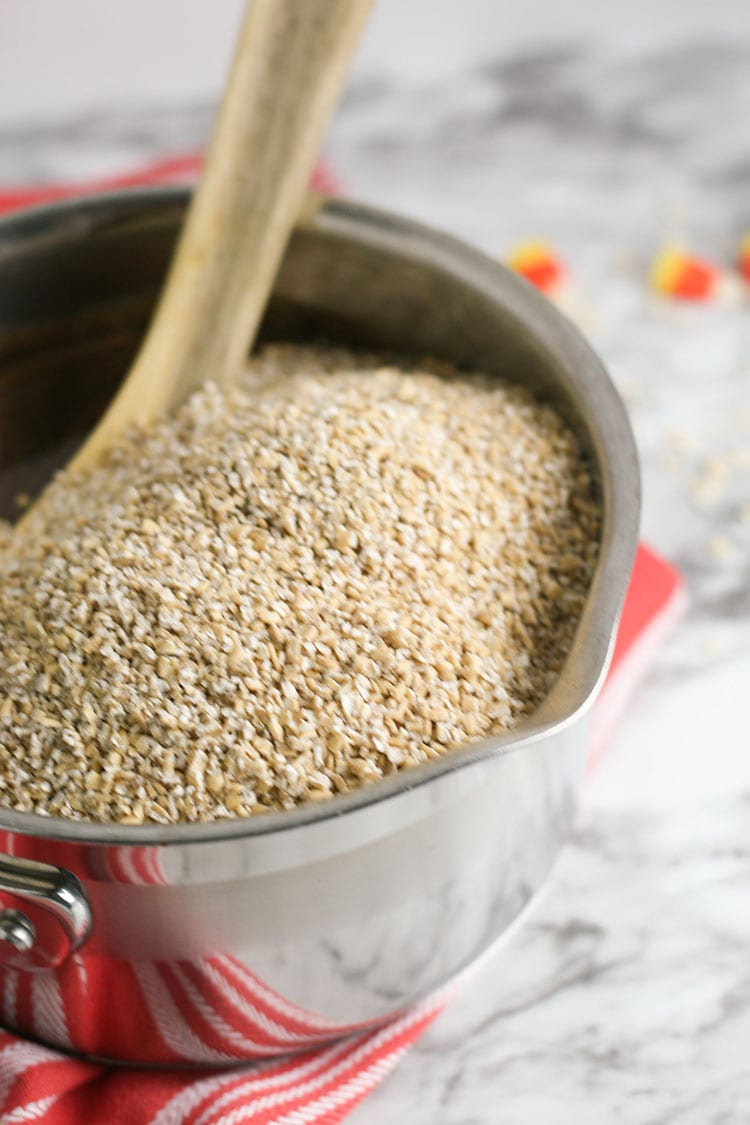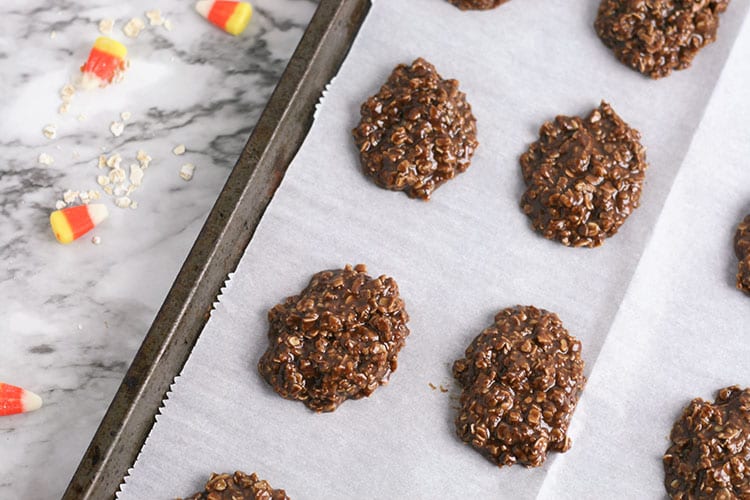 No-Bake Thanksgiving Turkey Cookies Recipe
Author:
Prep time:
Total time:
Ingredients
1 ½ cups sugar
¼ cup unsweetened baking cocoa
1 stick unsalted butter
½ cup whole milk
1 cup peanut butter
1 teaspoon vanilla
3 cups quick 1-minute oats
1 bag candy corn
60 candy eyes
Instructions
Mix sugar, cocoa powder, butter, and milk in a medium saucepan, and cook over medium heat.
Stirring constantly, bring the mixture to a boil, and allow it to boil for two minutes.
Remove from heat, and mix in peanut butter and vanilla.
Stir in oats until combined.
Immediately drop tablespoon-scoops of cookie mixture onto parchment or wax paper.
Allow to cool slightly, then arrange five pieces of candy corn along the top of the cookie in a turkey feather arrangement.
Press two candy eyes onto each cookie.
Cut 30 candy corn pieces in half, and place the bottom half of the candy corn onto a cookie for the beak.
Be sure to press the candy corn and eyes down firmly enough to get them to stick.
Set the cookies aside to cool completely to set before serving.