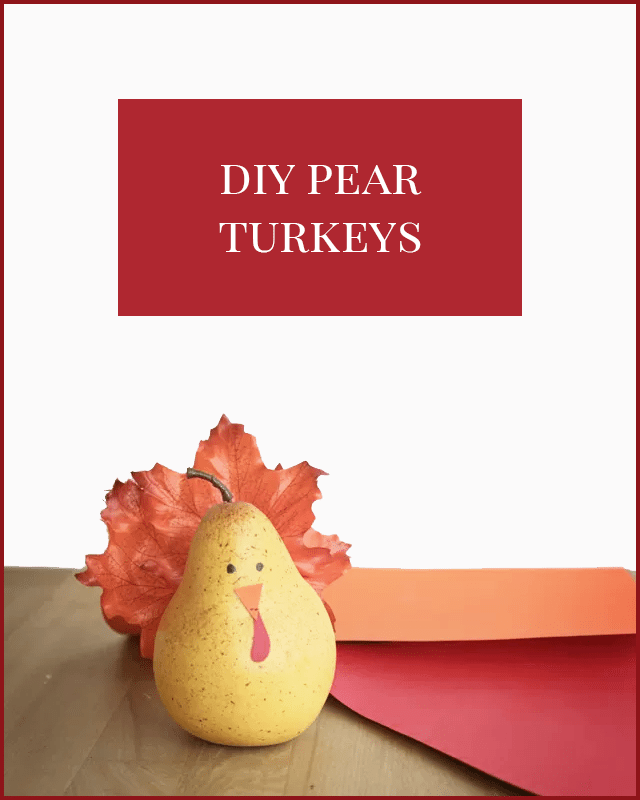 I originally published this Thanksgiving turkey pears tutorial on Crafts Unleashed and decided it's time to bring it home to Shrimp Salad Circus. Though I'm not a fan of the transition to cold weather that Thanksgiving signifies, I do love the season of gathering around the table, sipping hot beverages, and hanging out in front of the fireplace for way, way too long. I also really love the fun piles of crafting opportunities, too. Really a lot.
Thanksgiving Turkey Pears
These little pear turkeys are ridiculously easy, and they're a perfect accent for your Thanksgiving tablescape or mantel. You could even add names to make them into keepsake place cards! While this version does involve a knife, you could just skip that step and glue the leaf straight to the turkey's butt if you want to make this craft with kids! On the other hand, if you're flying solo on this one, I recommend switching to hot glue to save yourself some time.
Supplies:
Permanent marker
Sharp Knife
Glue or hot glue
Orange and red cardstock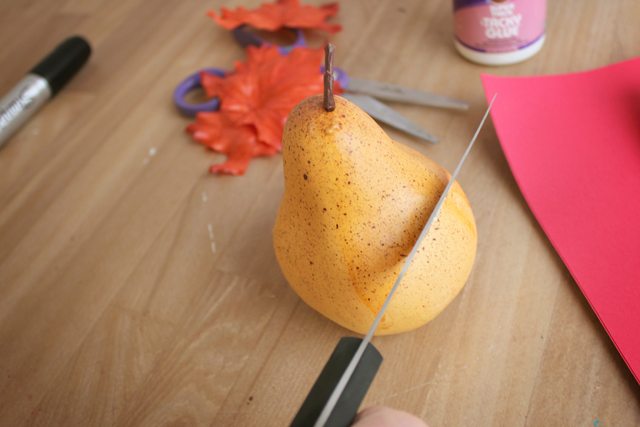 1.   Using a sharp knife, cut a little slice into the pear, as shown in the picture, at roughly a 45 degree angle. Start the cut about 2/3 of the way down the pear.
If you're doing this craft with kids, just skip this step. You can glue the leaves right onto the back of the pear in the next step!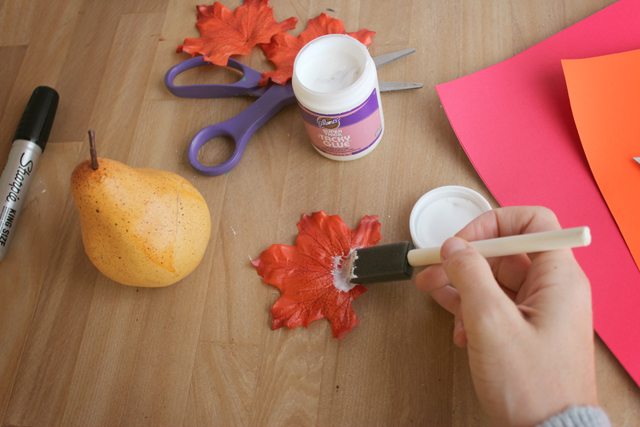 2.   Using a foam brush, spread glue all over both sides of the bottom half-inch of a leaf.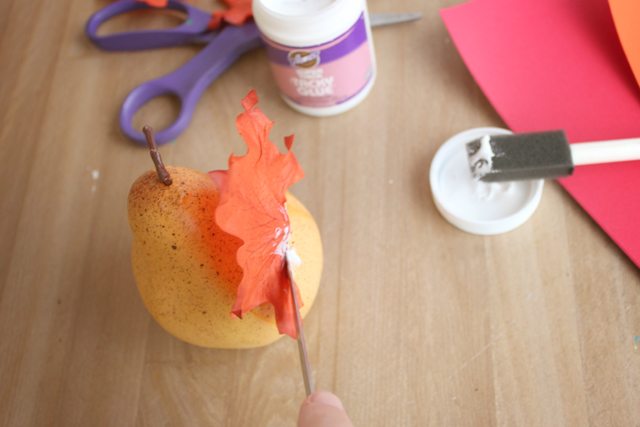 3.   Quickly and carefully, slide the leaf into the cut in the pear. Wiggle it back and forth to get it as far down as you can. You might need to use the knife to tuck it in a bit. Use a damp paper towel to wipe off any glue that got on the pear.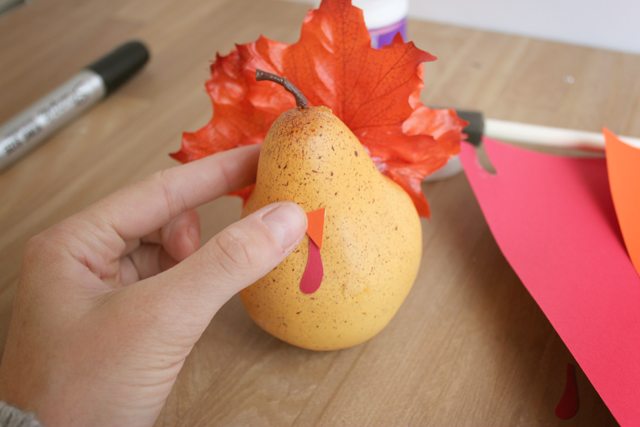 4.   Snip a long, skinny teardrop shape out of your red cardstock, and glue it on toward the top of the front of the pear. Cut a little orange triangle out, and glue it over the red paper.

5.   Use your permanent marker to give your turkey some eyes, and you're all done!