This vanilla coffee soap recipe will help you start your mornings with a caffeine buzz!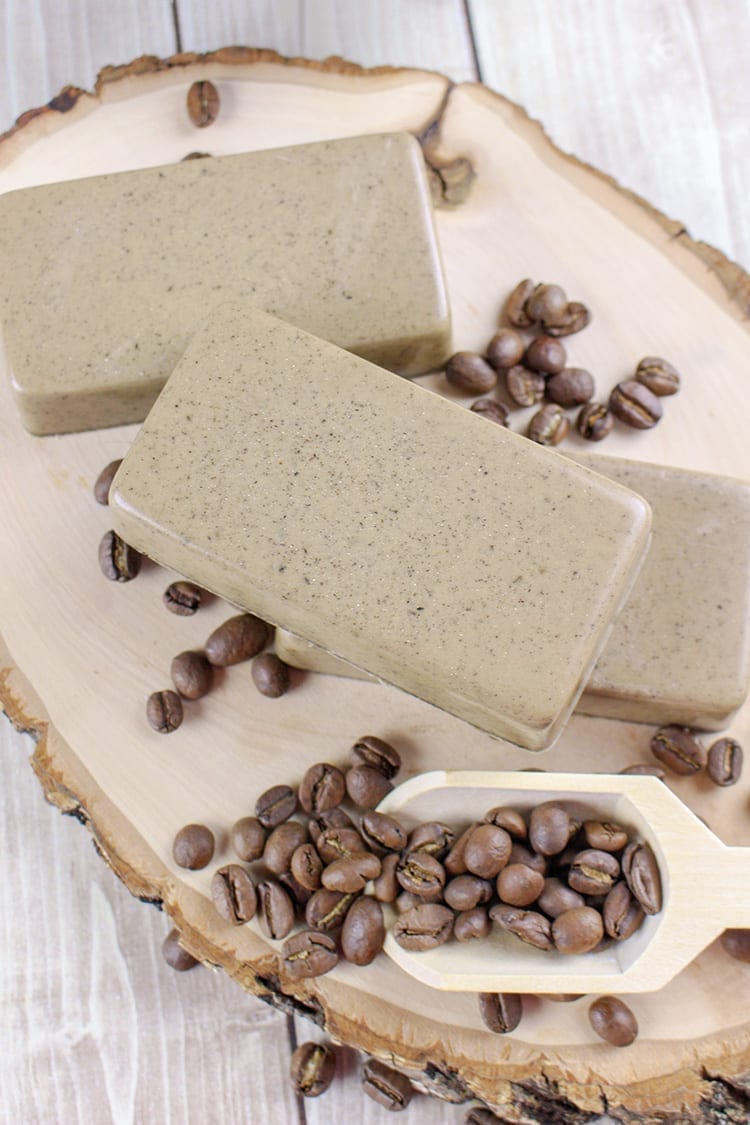 Plus, the caffeine in the coffee can have some nice perks (see what I did there?) for your skin.
I'll admit that I'm a skeptic and won't make sweeping generalizations about how having a half teaspoon of orange peel in a face mask is going to take 17 years off your face.
But some things are what they are.
Topical caffeine, in conjunction with massage, is said to help stimulate blood flow. It's also a vasoconstrictor, which means that it temporarily shrinks blood vessels, which can temporarily reduce things like dark circles and puffiness.

But before we dive into the recipe…
More DIY Beauty Recipes Inspired by Drinks
Save This for Later – Pin It!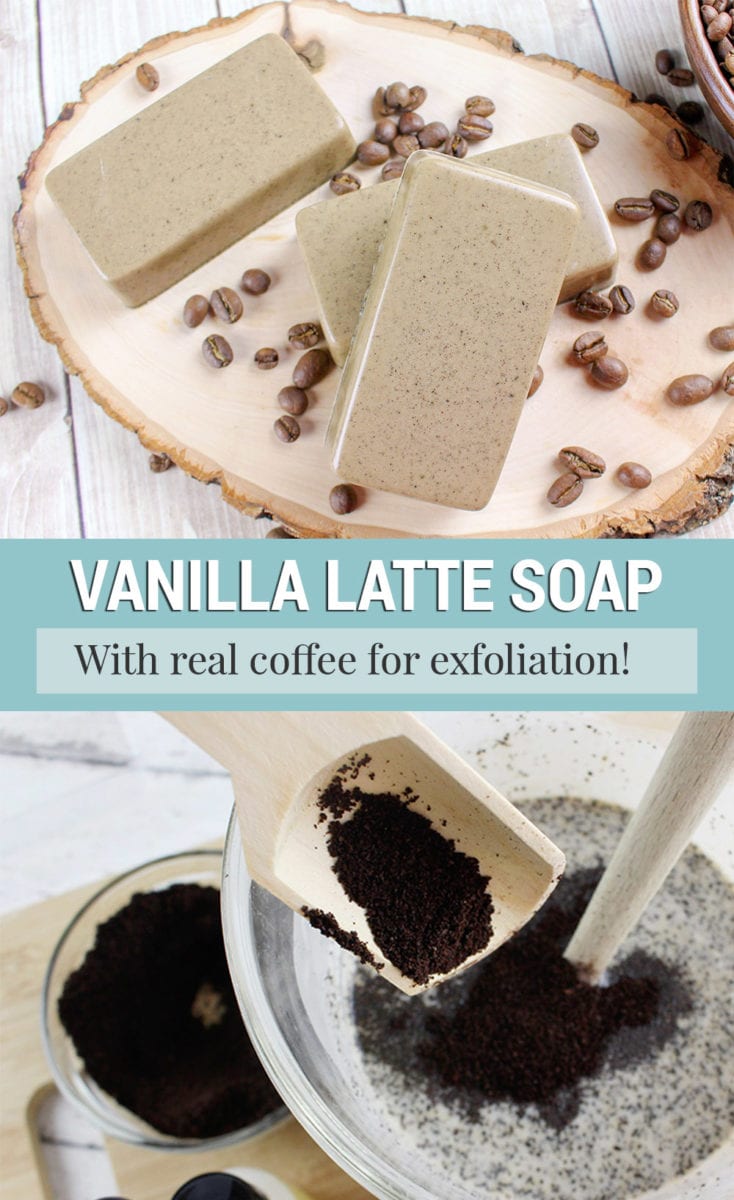 Vanilla Coffee Soap Recipe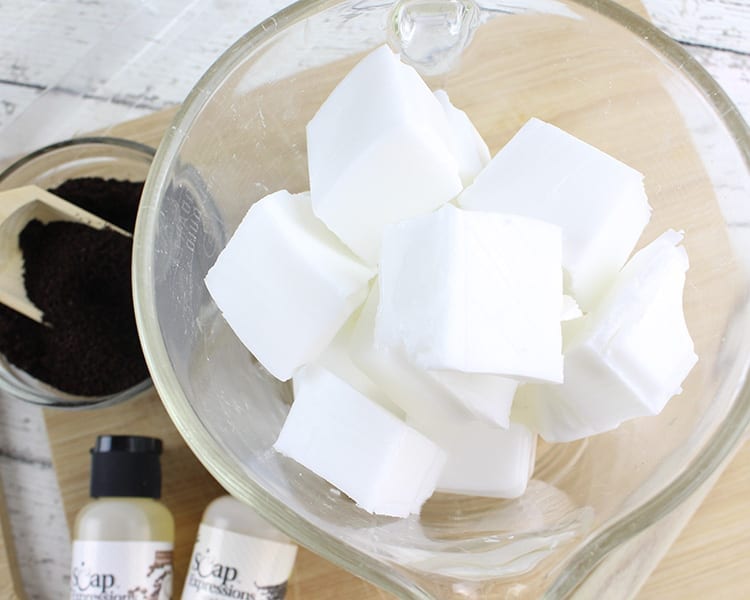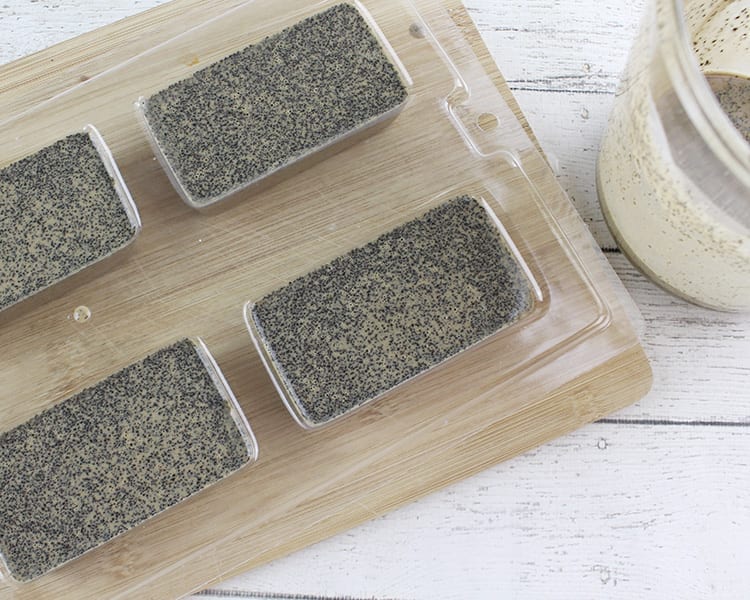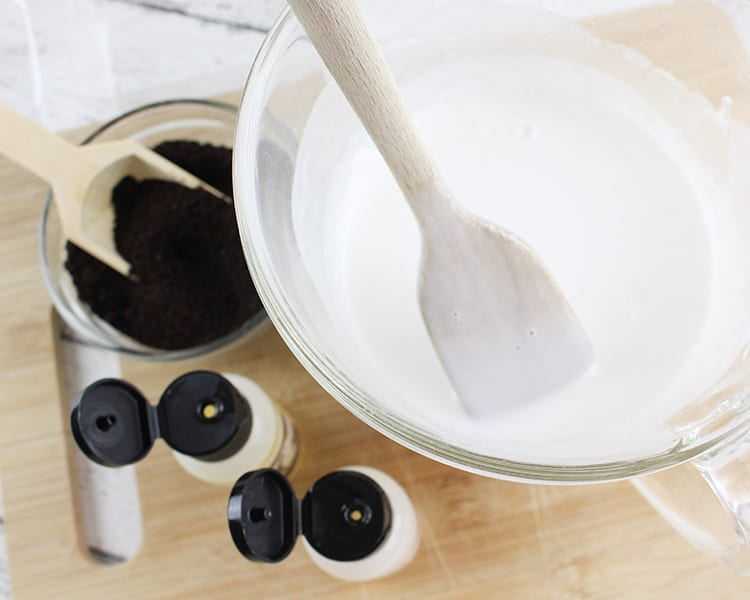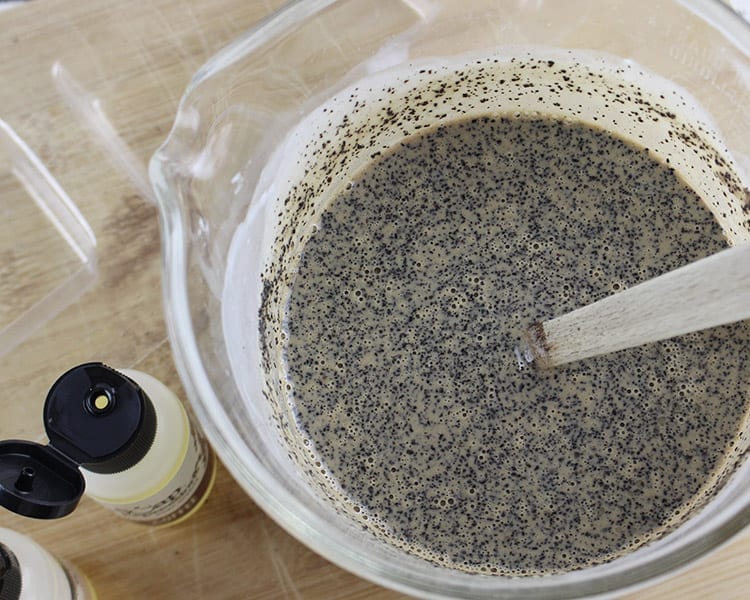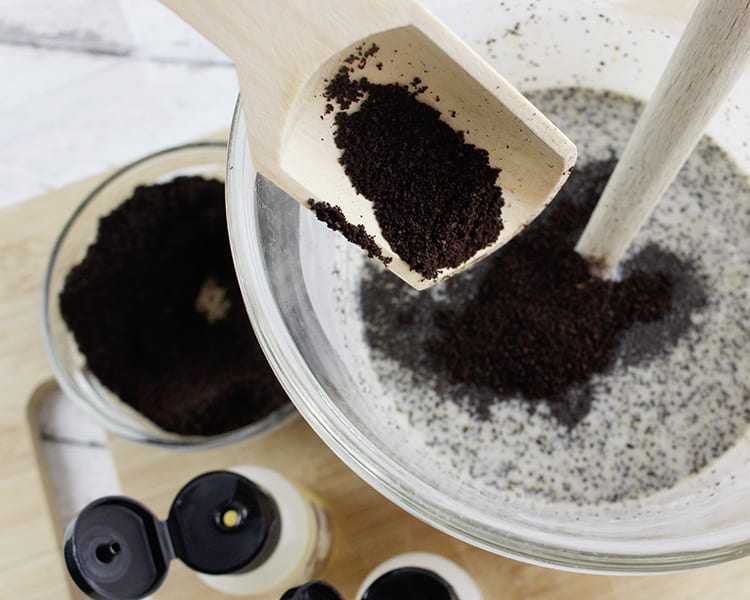 Yield: 4 bars
Vanilla Coffee Soap Recipe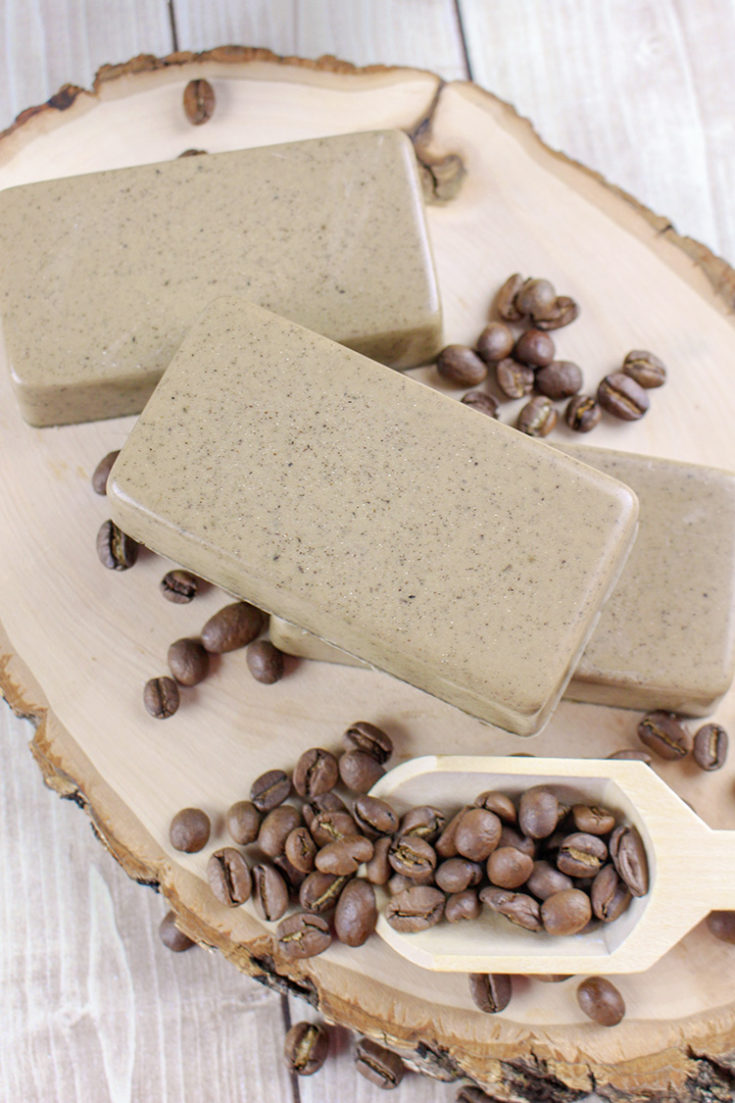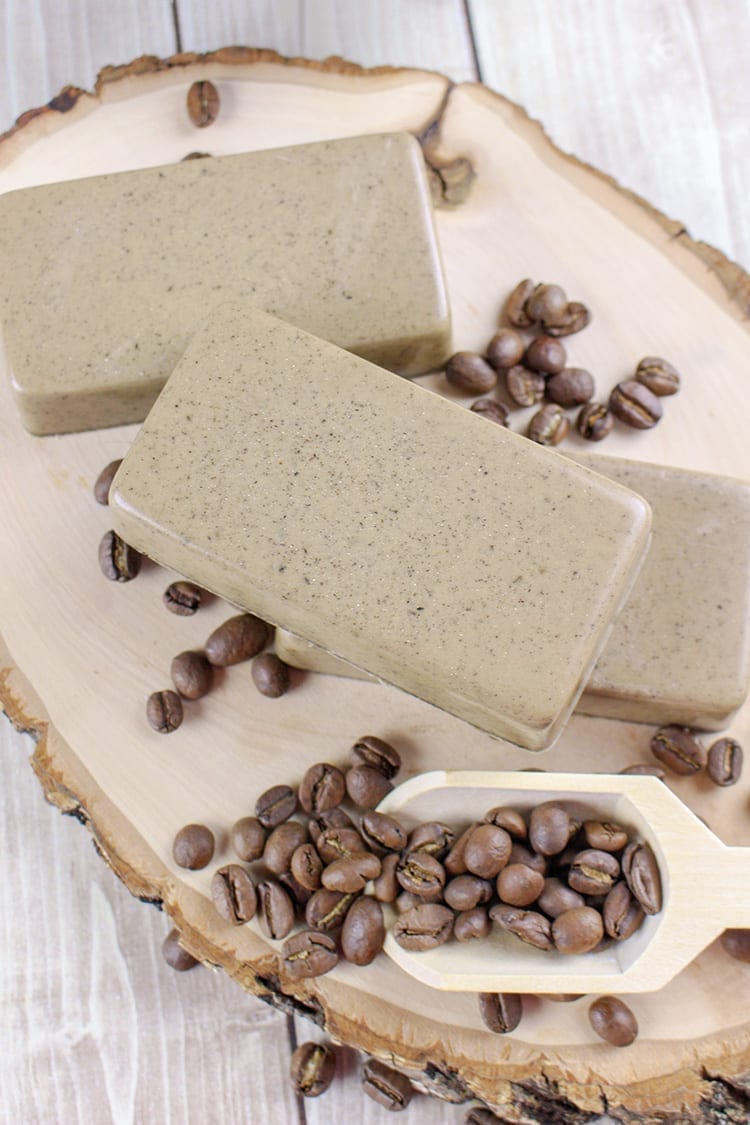 This vanilla coffee soap recipe uses a rich shea butter melt and pour soap base, so it's beginner-friendly. It requires minimal supplies, and it literally smells good enough to eat. Plus, real coffee adds a touch of exfoliation power!
Materials
7 tablespoons ground coffee
Small spray bottle of rubbing alcohol
Instructions
Cut the soap base into cubes.
Melt them for 45 seconds in a microwave-safe container. Stir, and continue melting in 20-second increments, stirring between, until melted completely.
Add your fragrance oil: 5-10 drops of vanilla and 3-6 drops of coffee, and stir.
Add ground coffee, and stir well.
Pour the mixture into four of the cavities on the soap bar mold.
Spritz the surface of the soap lightly with rubbing alcohol to pop any bubbles.
Let the soap set at room temperature for at least two hours.
Gently pull the mold away from the soap to pop the bars out.
Notes
You must use a melt and pour soap base with "suspension" in the name, or the ground coffee will all sink straight to the bottom of your soap bars!